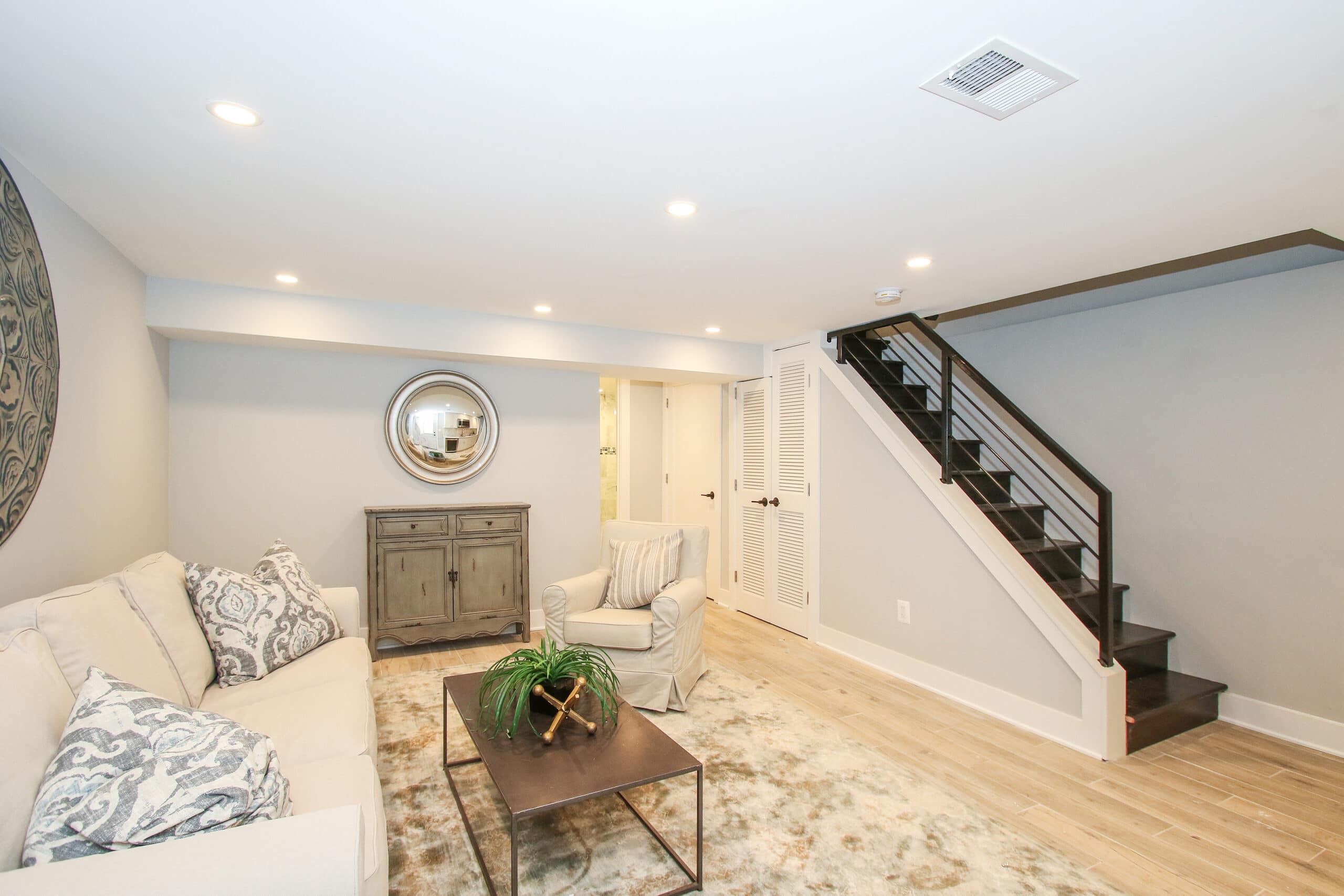 Basement Remodeling Trends to Look Out For in 2023
A basement can potentially be whatever you want it to be. So why not make it something worthwhile? Basement remodeling trends change every other year, depending on what's in style and convenience.
Do you dream of walking into your basement to the sight of freshly painted colorful walls, teak furniture, and maybe a private bar all to yourself? Then a basement remodeling is what you need to do! 
Instead of wasting away that blessed extra space in the house you have, you must make something out of it. It can accentuate your style and taste and be of fair use to you and your family members.
A basement remodels not only helps add extra space to your house but also elevates your home's market value. So if you plan on renovating your home basement, you may need some ideas to take inspiration from. 
Therefore, here are the newest and most favored basement remodeling trends in 2023 to turn your basement into a cozy, entertaining sector for you and your family!
Built-in Shelves and Storage Space
If you want to increase your basement storage and living space while converting it into a design of your choice, then built-in shelving will help you out. 
Built-in shelves make an ample storage space for many things, from showpieces to wine bottles, whatever you want to fit in. A good thing about the basement is that it has many nooks and crannies to build shelves and cupboards to store materials. 
So instead of just cramming or throwing things on the basement floor, you can instead organize them in the built-ins and use the space otherwise, too!
Add the Color Pop!
One of the biggest basement remodeling trends in 2021 is to make things more colorful. And that means add colors to your basement of leaving it bland and dull. Adding a splash of colors on one or more walls or color-coding the entire place in complementary hues is a great way to set the place's mood and help it give you the vibe you are looking for.
 You could either go for the subtle pastel colors or go bold with bright colors on your walls and sofa sets.
Workable Walls
A basement is considered dull and dingy because of the way it looks. So if your walls continue to look lifeless because of the old wood or exposed concrete, there would be no mood upliftment or any difference at all. 
Changing your walls is a huge part of a remodeling project and therefore, if your walls are bare wood or concrete, consider painting them in appealing colors, adding drywall to it for a better finish, and paint over it.
Light it up!
Since the basements are partially or wholly underground. For this reason, there is little to no natural light. Depending on whether it can afford to have a window or not, you can add a window or two.
Even if you can the windows are generally placed high on the walls, so very little light can enter the room. This causes the place to look dark, dingy, and incredibly creepy!
So when you are going for a remodeling project, consider installing some pendant lights, recessed lights, or lamps in there. You will be astonished at the remarkable difference that they make in the ambiance of the room!
Convenience
If you are remodeling your basement, you probably want to have an extra room for yourself. But it can become bothersome to travel up and down the house just to use the washroom or get yourself a snack. 
So instead of going to the bathroom and kitchen, get them to you! It doesn't have to be luxurious either. Just a small bathroom with a sink and a toilet, and maybe a shower if you want one. Get the necessary things such as the stove, microwave, and fridge for your kitchen. 
All of this can come in handy when you have a party down there and make things very suitable for you and your guests.
2021 Basement Remodeling Trends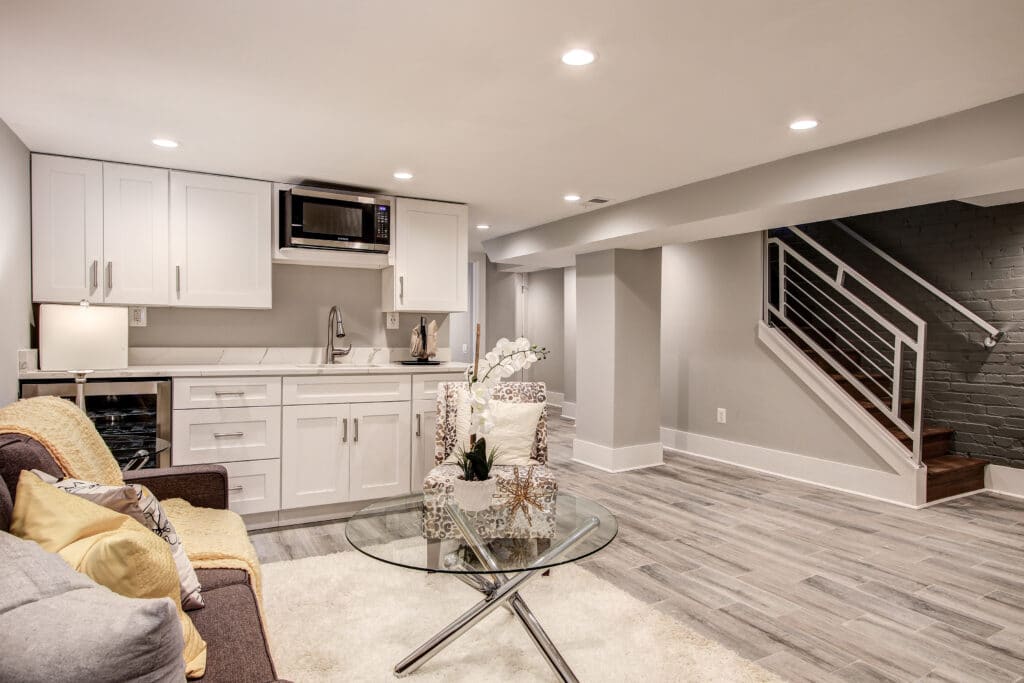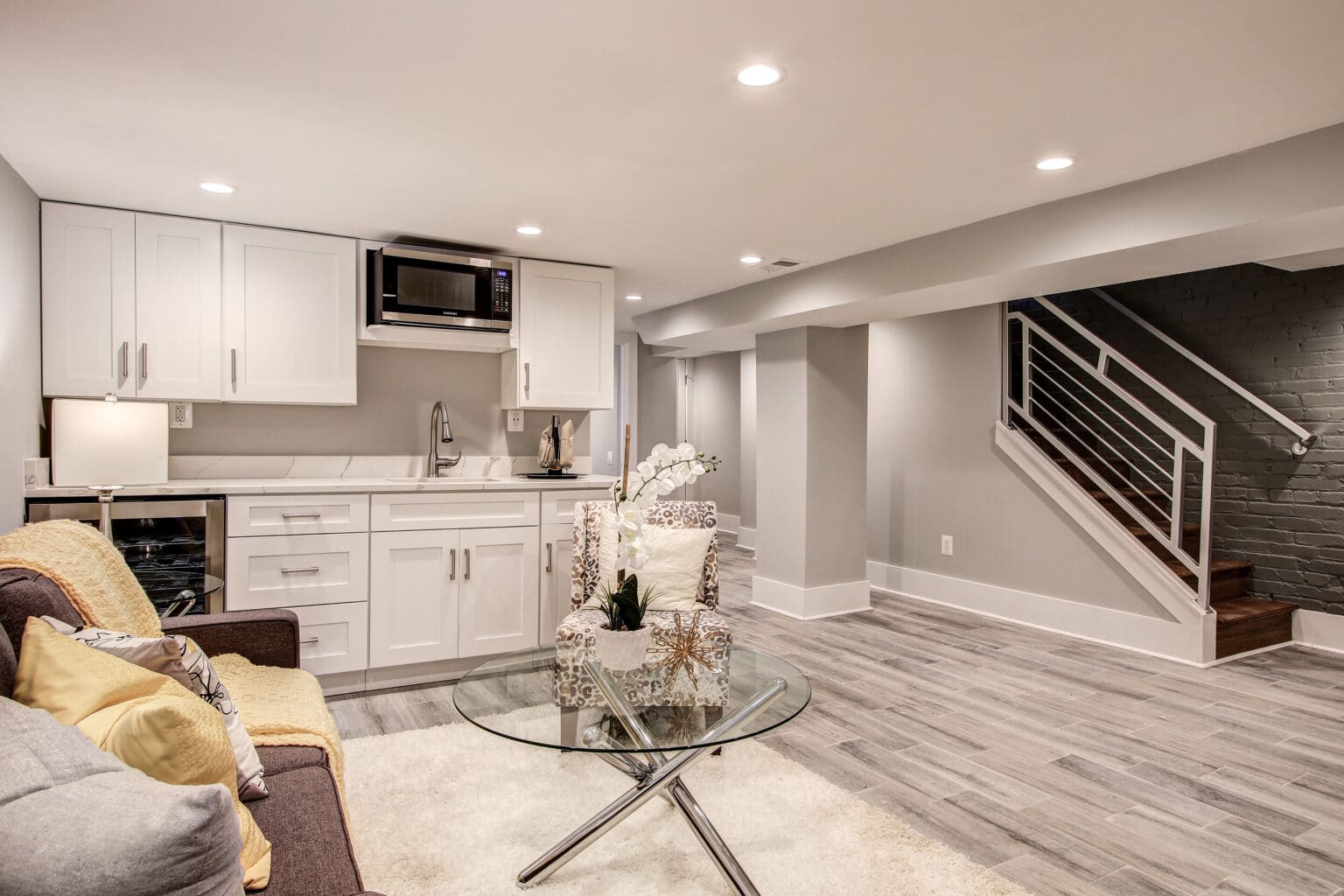 Having a standard living space in your basement is so 2020. Why not think about adding a twist to your house? Not only will it be convenient but also fun for you and your family.
Here are a few 2021 basement remodeling trends that help you make the most of your space.
Home Office/Playroom
Work from home, virtual schooling, this is the future. If not, just some homework or crafts would do too. 
Simply add some built-in desks in basements converted into an office space. You can also add a playroom/ crafts room for your children. This is a great way to remodel your basement into something beneficial for all.
Fitness Room
If you have an extra room like a basement in your house, it is an excellent idea to convert it into an in-house gymnasium!
 Home gyms are trending right now and give you a feel of luxury and class. Accomplish your fitness goals right where you feel the most comfortable, within your home!
Bar/Kitchen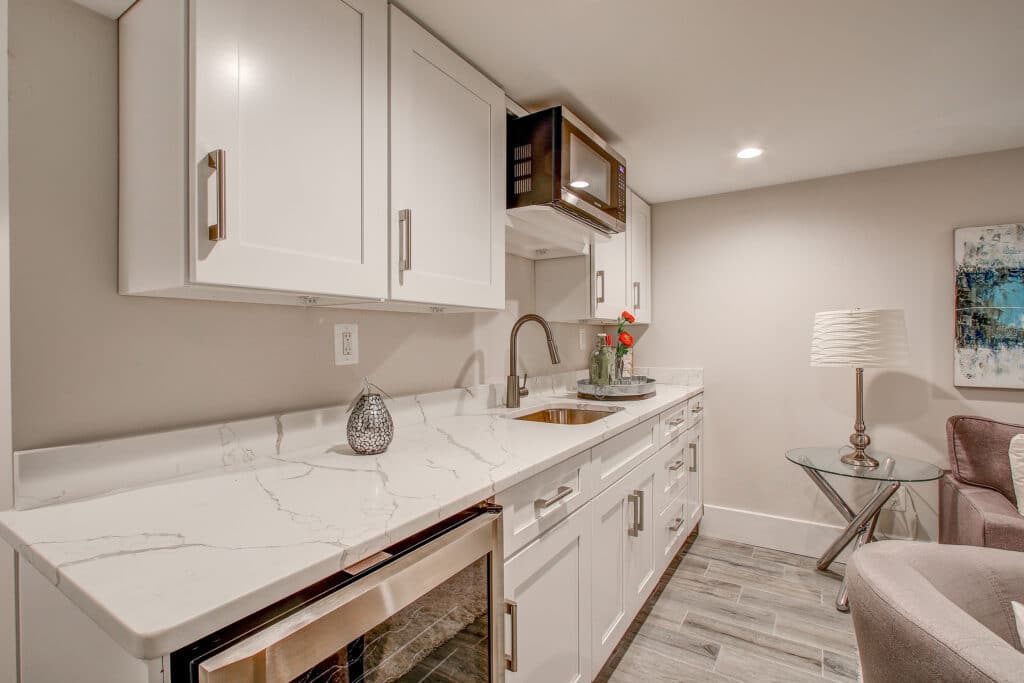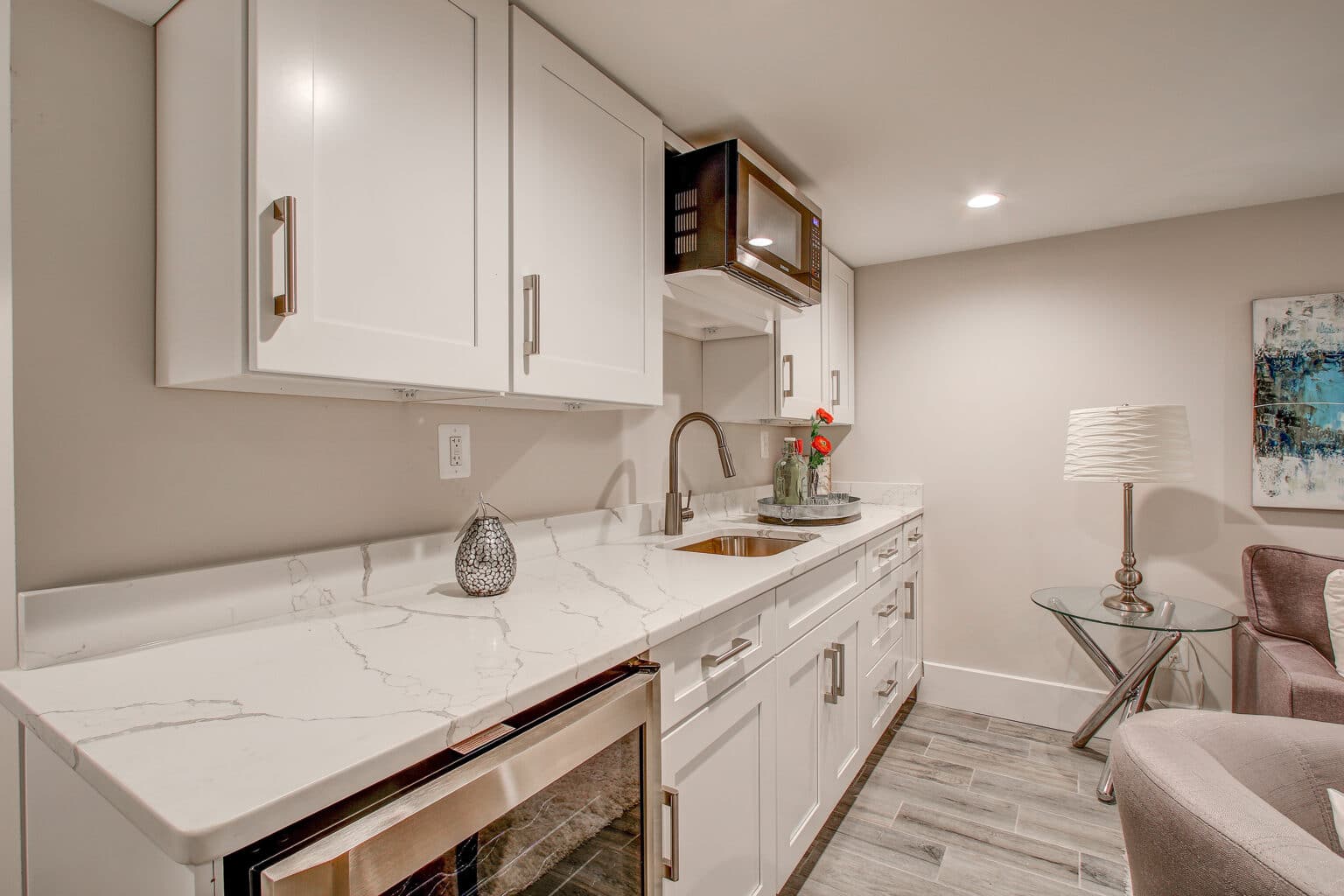 As you grow older, you seem to want to stay in more than go out clubbing or partying. Perhaps that's why having a basement kitchen or bar is among the most popular basement remodeling trends in 2021.  
So call your friends over and play the excellent host right in the comfort of your home. You can also build a little kitchen on the side to store or serve food.
Home Theatres
What is better than having movie nights with the same theatre feels, without traveling to one? 
For instance, convert your dull basement into a home theatre or media room. You can do so by installing a flat-screen or big screen, some recliners, or a comfy sofa, and don't forget the popcorn!