As Seen On





KBS Alexandria did an incredible job on my master bath remodel and replacing my builder-grade kitchen countertops. Melissa made the design process fun with informed decisions each step of the way, and Adrian was an extremely responsive and attentive project manager. From start to finish working with the entire team was a pleasure with great emphasis on the customer experience. I will absolutely be a repeat customer for future projects. Highly recommended!
Mushakel Jomnes
2021-07-26
Kitchen and Bath Shop is my go to for all my remodeling needs. Over the course of my kitchen remodel they have been nothing but reliable, honest, & determined to come up with creative solutions that meet my needs. In addition to this, the value of their services is second to none. Special shout out to Marko for being utmost professional- routinely answering questions & exercising some of the best customer service I have come across. Reach out to Marko & his team- 10/10 you won't be dissatisfied. Great to work with. Were able to coordinate, pay invoices and ask Melissa questions through email and text, which fits with our busy schedule. Worked with us on plan modifications and took initiative to do it right, when they found issues with our home not being originally done right.
Kelly Mitchell
2021-07-25
We had the very best bathroom remodel experience with Kitchen Bath Shop. We looked for several estimates, with theirs right in the middle as far as price, but way above the rest as far as detail and professionalism. From beginning to end, this was painless. The final invoice was very close to the original bid, and the job was finished in exactly the amount of time promised. Johan, our lead designer, was wonderful to work with. He is patient, accommodating, and a very talented designer. The finished result is exactly what I had hoped for. I highly recommend Kitchen Bath Shop!
Kitty Shapleigh
2021-07-25
They installed LVP and a new kitchen island with electric outlets with USB ports. Adrian, the project Mgr was very responsive and took care of any issues that arose.
Our kitchen renovation with Kitchen and Bath shop was professional and exceded our expectations. Melis and Marko were great to work with. They designed and delivered exactly what we were looking for.
Marko and his team were first-rate, top-notch, honest professionals who built our backyard deck in late Summer 2020. He patiently worked with us on a number of design iterations / budgets as our plans and materials changed throughout the process (ended up being able to make paint wood work within our budget). They also honored their price quote even when lumber costs had gone up from time of quote -> actual construction date, given COVID-related supply shortages, which was definitely appreciated. They were very communicative around timing for when they'd be able to do the job given the extraordinary demand / job pipeline that they had during the summer, and they were able to get to our job and finish when they said they would. The on-site team were great guys, professional, and hard-working / diligent. When our outside-electrical outlets had issues, they dealt with it by bringing in a portable generator so they could meet the deadline, and did so without complaints (though I can imagine it was frustrating at the time). The final product was great - Jose and his team had excellent attention to detail, and we were and continue to be very happy with our new deck. Overall, very trustworthy and top-notch professionals all-around!
Other Services
Have you been searching for the best home remodeling contractors near me online lately? Finding a home remodeling contractor you can trust can be an overwhelming process. Kitchen and Bath Shop understands how to deliver you just what you need for your home remodeling project.
Why Choose Us
Although there are a lot of different bath & kitchen remodeling companies with their own way of doing their business — Here at Kitchen and Bath Shop, Waldorf, we work with our clients in a consultative, educational manner. None of the elements in our kitchen remodeling or bathroom remodeling service are chosen by us. All choices, including the cabinetry and countertops, are made by our clients. We are transparent about the cost of everything they choose and tailor the remodel exclusively to their needs. At every point, our clients know precisely what the cost is of everything they choose. It's our clients that determine what their project will cost through their decisions — not us. Everything is to the penny. No guesses, no estimates, no allowances.
For every product needed for your project, we have a multitude of different choices that you can choose from. These products come in various styles, looks, prices, and functionalities. That being said, we can assure you that our product prices compare very favorably with any other remodeling company; whether it's very cost-effective to full-custom, and everything in-between.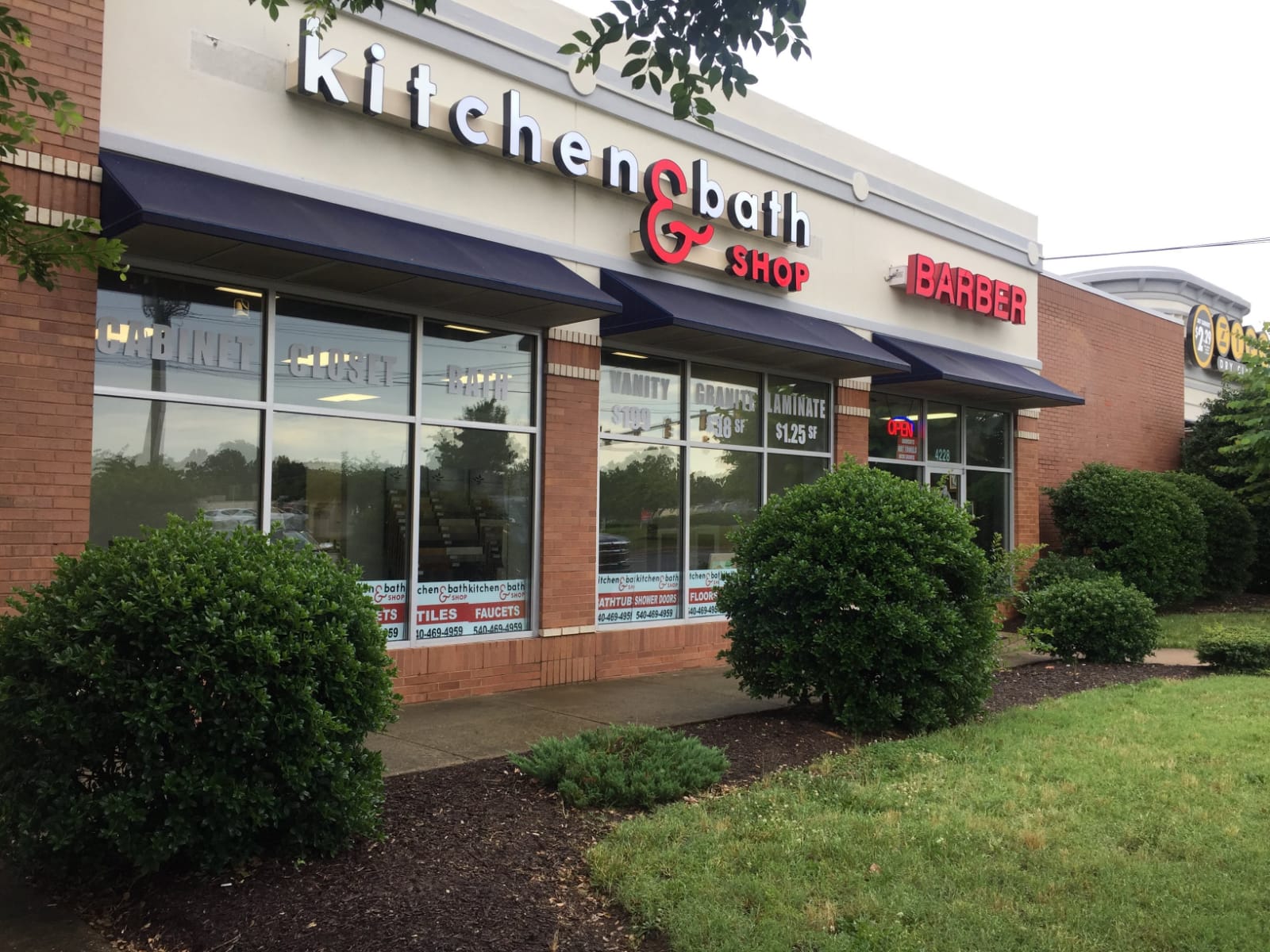 What you get here is the real level of service, knowledge, and 23+ years of experience working with clients and designing the kitchen or bathroom of their dreams together. As a turnkey solution provider, we also take care of everything from design to installation so you can have a hassle-free remodeling experience.
Lastly, we are the only large, beautiful showroom in Waldorf, Maryland. As we are locally based in Waldorf and don't just work here — you can walk in any time to speak with any of our helpful staff members. You just need to bring plenty of pictures of the kitchen and/or bathroom you'd like to remodel. Then we'll sit down and advise you, and spend time discussing your project. Please feel free to call us at (703) 552-5067 to schedule an appointment.