Kitchen and Bath Shop offer innovative design services and high-quality, full-service kitchen and bathroom remodeling. whether it's with basement remodeling, deck build, and renovation, or home additions. We strive to tailor all remodels to the homeowner's budget & requirements and create a home that's easy for you to manage and looks great. We provide outstanding customer service in Washington D.C.
Why Choose Us
There are a lot of different kitchen & bathroom remodeling companies, and each has its own way of doing its business, of working with its clients. Here at Kitchen and Bath Shop D.C., we work with our clients in a consultative, educational manner. Everything is chosen by our clients, and our clients know precisely what the cost is of everything they choose. Our clients determine what their project will cost through their decisions, not us. Everything is to the penny. No guesses, no estimates.
For every product needed for your project, we have a multitude of different choices that span a massive range in look, style and price. Our product prices compare very favorably with any other companies, from very cost-effective to full-custom, and everything in-between. What you get here is a real level of service, knowledge and 23+ years of experience working with clients, designing client projects together. We can simply sell you the products you need, or we can provide labor for a turn-key solution.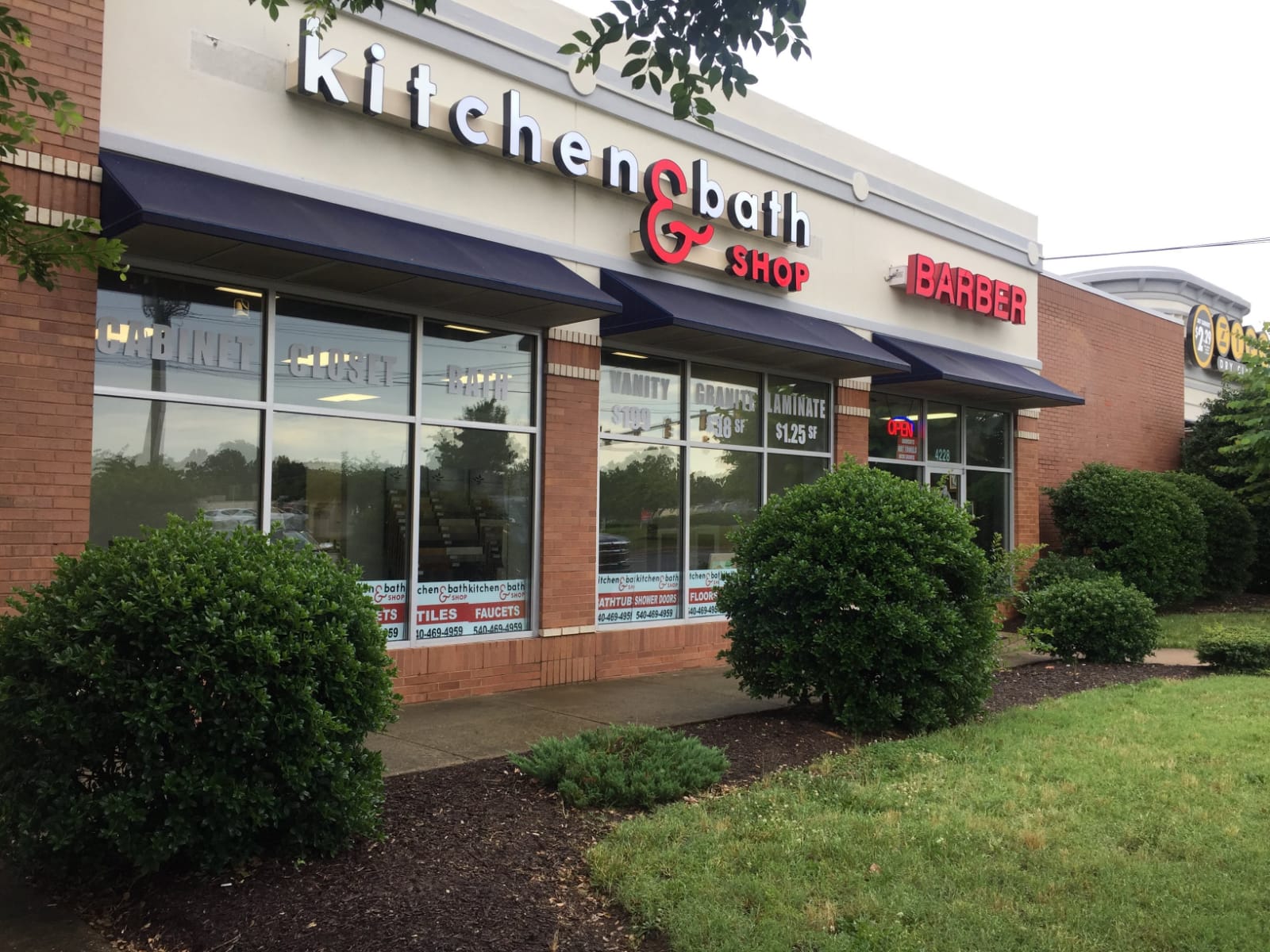 Lastly, we are the only large, beautiful showroom in Washington D.C. Our showroom is actually here in D.C., we're not a business that does work in D.C., but isn't actually based in D.C. When we have our appointment here in our showroom, and we will ask that you bring plenty of pictures of the kitchen and/or bathroom you'd like remodeled. Then we'll sit down and spend an hour or so discussing your project.
We offer free in-house estimation and 3D designing of your home and provide pricing that is honest, fair, and affordable. We set project timelines that are realistic and always finish on time as a result. And the best part? Almost all our products come with manufacturer's warranty, so you don't have to worry that your work being long-lasting.
Our services include design, cabinets, countertops, lighting, flooring, permits, installation, and final touch-ups. We also build custom closets and do basement finishing.
Give our team a call today to schedule your free bathroom and kitchen renovation consultation. We can't wait to hear your vision and help turn it into a reality.
We are providing services in these neighborhoods within and around Washington D.C.: Navy Yard, Adams Morgan, Anacostia, Brookland, Capitol Hill, Capitol Riverfront, Columbia Heights, Congress Heights, Downtown Washington D.C., Dupont Circle, Foggy Bottom, Georgetown, Ivy City, Logan Circle, Mount Vernon Square, National Mall, NoMa, Penn Quarter, Chinatown, Petworth, Shaw, Southwest D.C., Wharf, U Street, Upper Northwest D.C., Woodley Park, Cathedral Heights, Chevy Chase, Cleveland Park, Forest Hills, Foxhall, Friendship Heights, Glover Park, Massachusetts Heights, McLean Gardens, Observatory Circle, The Palisades, Potomac Heights, Spring Valley, Tenleytown, Wakefield, Wesley Heights, Woodmont, Chevy Chase, Colonial Village, Crestwood, Fort Totten, Hawthorne, Manor Park, Takoma Park, Fort Lincoln, Judiciary Square, Hillcrest, Mayfair.