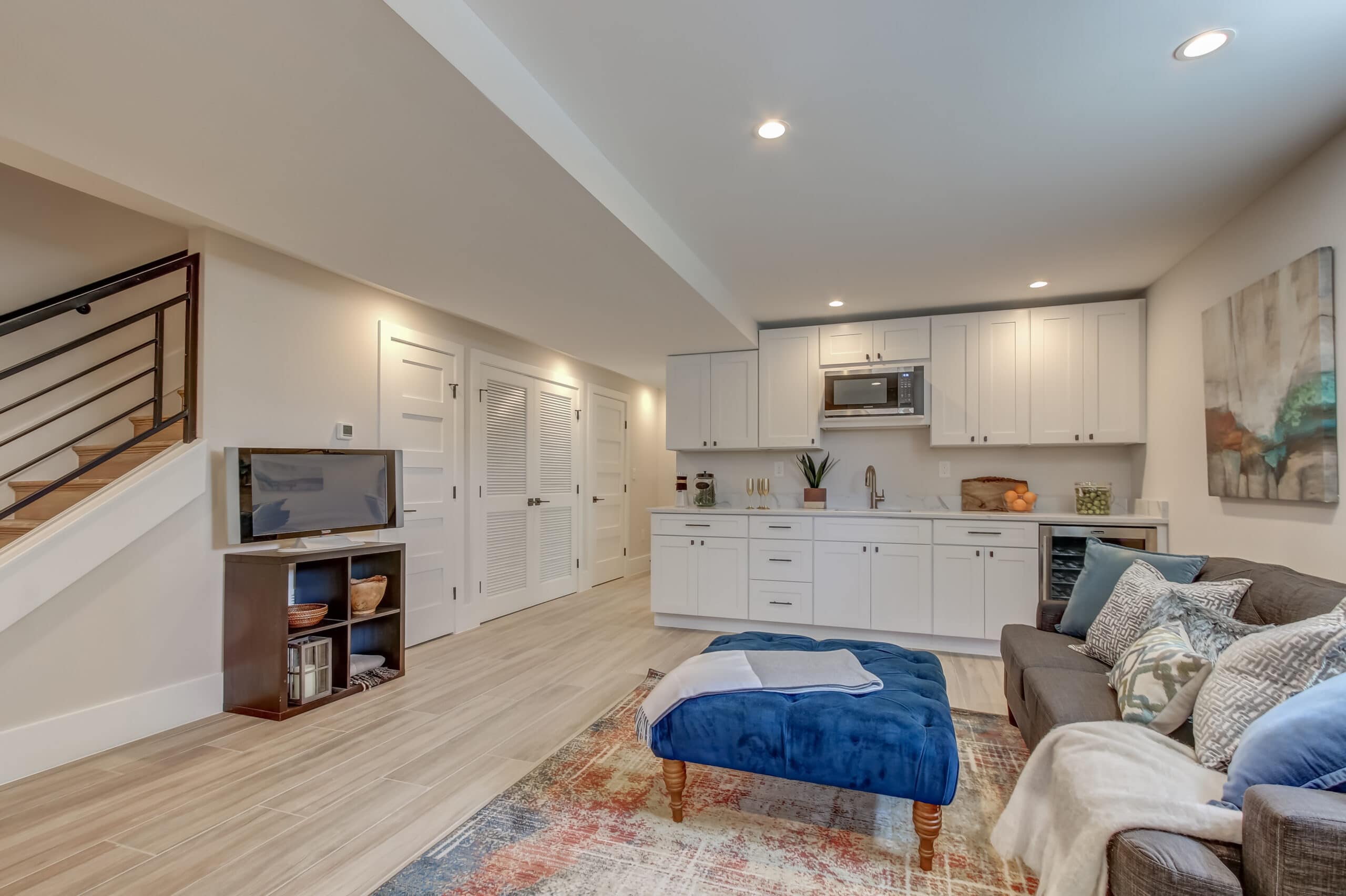 Basement Remodeling Ideas to Make the Most of Your Space
People generally perceive the basement as the dark and daunting place of the house. It is typically cluttered, unorganized, and packed with things you barely want to see again. But why waste away such precious square footage of your house by making it a purposeless storage space? Instead, use some nifty basement remodeling ideas to transform the space.
Basements are a blessing if you ask us. There are countless basement remodeling ideas to choose from. A remodeled and finished basement not only makes for a new, usable room in the house, but it also becomes a valuable asset to your property.
An unfinished Basement is giving you the opportunity, as the homeowner, to experiment with your house with no losses! Remodeling your basement will not only help you gain an extra room in the house but also increasing your home's value dramatically in the resale market!
And therefore, here are some trendy basement remodeling ideas that you can take inspiration from for your home's transformation! 
Home Theatre/Media Room
Popularly, people convert the basements into home theatres and media rooms. Mount up a giant projector screen with brown leather sectional sofas for optimal viewing of the screen. Higher the budget, the higher the extravaganza. Instead of the couch, you could also opt for plush leather recliners for a full feel of a movie theatre right at the comfort of your home.
You could also tone it down a notch. You can go for a media room that features a movie screen. Similarly, you can play video games attached to it for you or your children, and comfortable sofa settings for a good, fun time with your family.
Bonus Basement Room
If you have nothing specific in mind, simply get the basement remodeled into an extra living space for everyone in the family. Convert the cramped and outdated basement into a modern, multi-purpose room that fulfills everyone's needs.
Rustic, vintage décor next to a wood-burning fireplace makes the best family hangout spot on a cold winter day. Add plenty of seating in brown hues, a large flat screen above the mantle for some entertainment, in-built bookshelves on the walls next to the fireplace, and give your family the bonus basement room that they deserve!
Art Studio
Do you have an artist in the house? Then you can always opt to make your basement into a studio for them! Add some glass door cabinets for supply storage, solid white countertops, a black chalkboard mounted up on the wall, adjustable and recessed pendant lighting, and the entire room painted in multiple block colors, or maybe monochrome. What else does your artist need? You could even go for colorful rug tiles, wall paintings, graphic artwork on the walls, and DIY showpieces. Color-coordinated fabric shelves brighten up the room even more. Your artist can take inspiration from the room itself!
Game Room
A fun-loving family will never fail to opt for a game room in the house! There are so many possibilities to choose from that you will be at a loss for space. You could add games such as pinball, foosball, a pool table, video games, a ping pong table, or any indoor game of your choice. Do not forget to add a built-in bench or a comfortable sofa for your spectators and hooters, alongside a small bar cabinet with multiple refreshment options for the breaks in between! Give yourself a little recreational room for a fun-tastic day on the weekend!
Family Room
Light-toned walls complementing a light-toned rug, a wooden coffee table surrounded by velvet, neutral-toned, sectional sofa, a keyboard on the side, and guitars hung on the wall. This is what makes the perfect entertainment room for a family get-together. So gather your family members on the weekends and head to the fun basement family room for a classic family jam session!
Basement Bedroom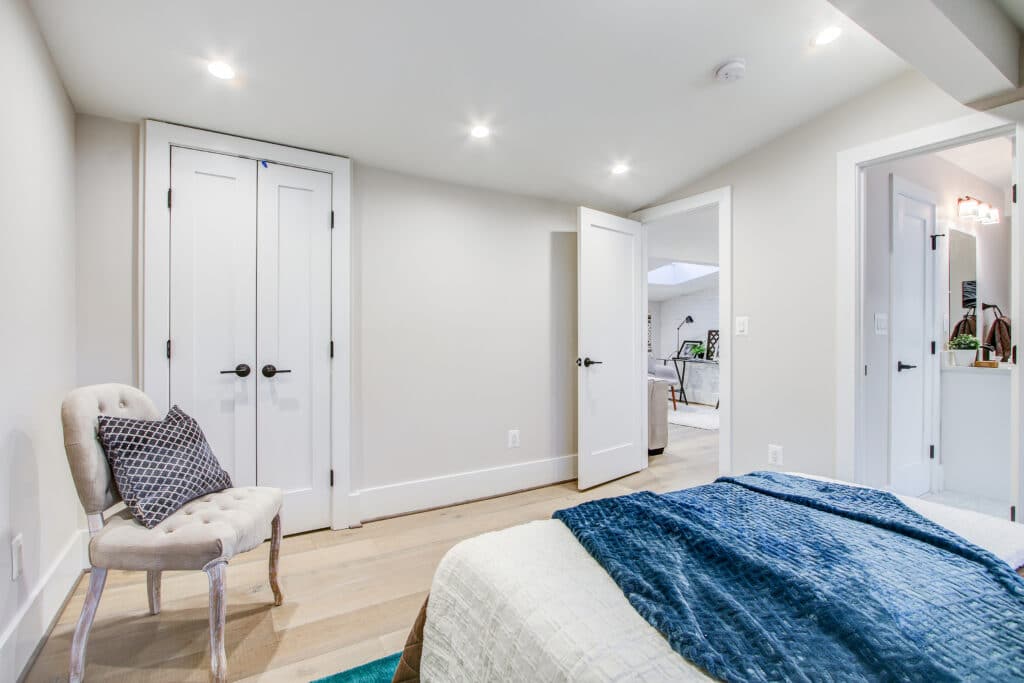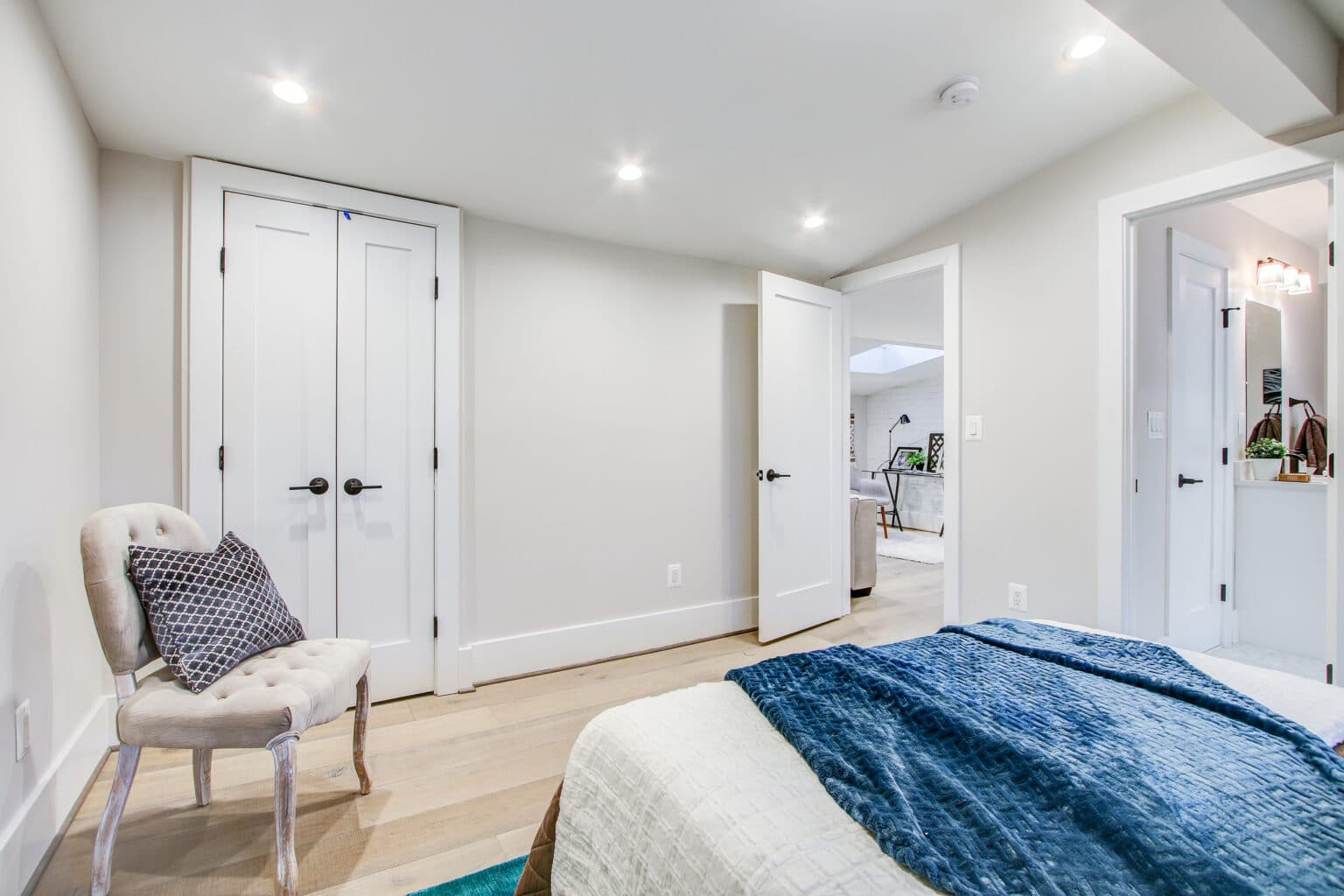 It is always beneficial to have an additional bedroom in the house since you never know when you will need it. Remodeling your basement into a bedroom is an excellent investment because it gives you an additional room without increasing the house's square footage.
Throw in a nice armchair, comfortable queen-sized bed, a TV for their entertainment, and maybe add a bathroom, too, depending on your budget, and make it the quintessential guest suite that you can offer to impress your guests!
Basement Bar
Industrial-style pendant lights hanging over a stainless-steel or wooden countertop, surrounded by matching high stools or high chairs, make the best basement bar for a chill evening with your partner or Friday nights with your friends. Built-in brown wooden shelves make enough space for bottle and glass storage. A white tile backsplash adds to the ultra-modern look of the basement bar. You could add a little TV wherever you like for a fun game night with your buddies.  
Gymnasium
A gymnasium within your home will be a highly motivating factor towards your fitness goals. You may add a glass door at the entrance to separate it from the rest of the house. However, be sure to give it enough space for you to work out in. Add the right equipment for your workout session without cramping up the place too much. You can add an in-built cabinet to store the dumbells and the yoga mats and mount a small TV on the wall if you want to watch workout videos or listen to music during your gym sessions. Make it the state-of-the-art gymnasium that your home needs!
Library
One of the rarest basement remodeling ideas is to remodel your basement into a library. So if your family is full of bookworms, the best option for you is to get yourself a personal library in the house. The room will not only serve as a library but also make a great place as a workspace. Add built-in wall cabinets with glass doors to keep the books in. Additionally, add a sofa and armchairs, and a study table and chair on the side. Doing this would make the best workspace for your family!