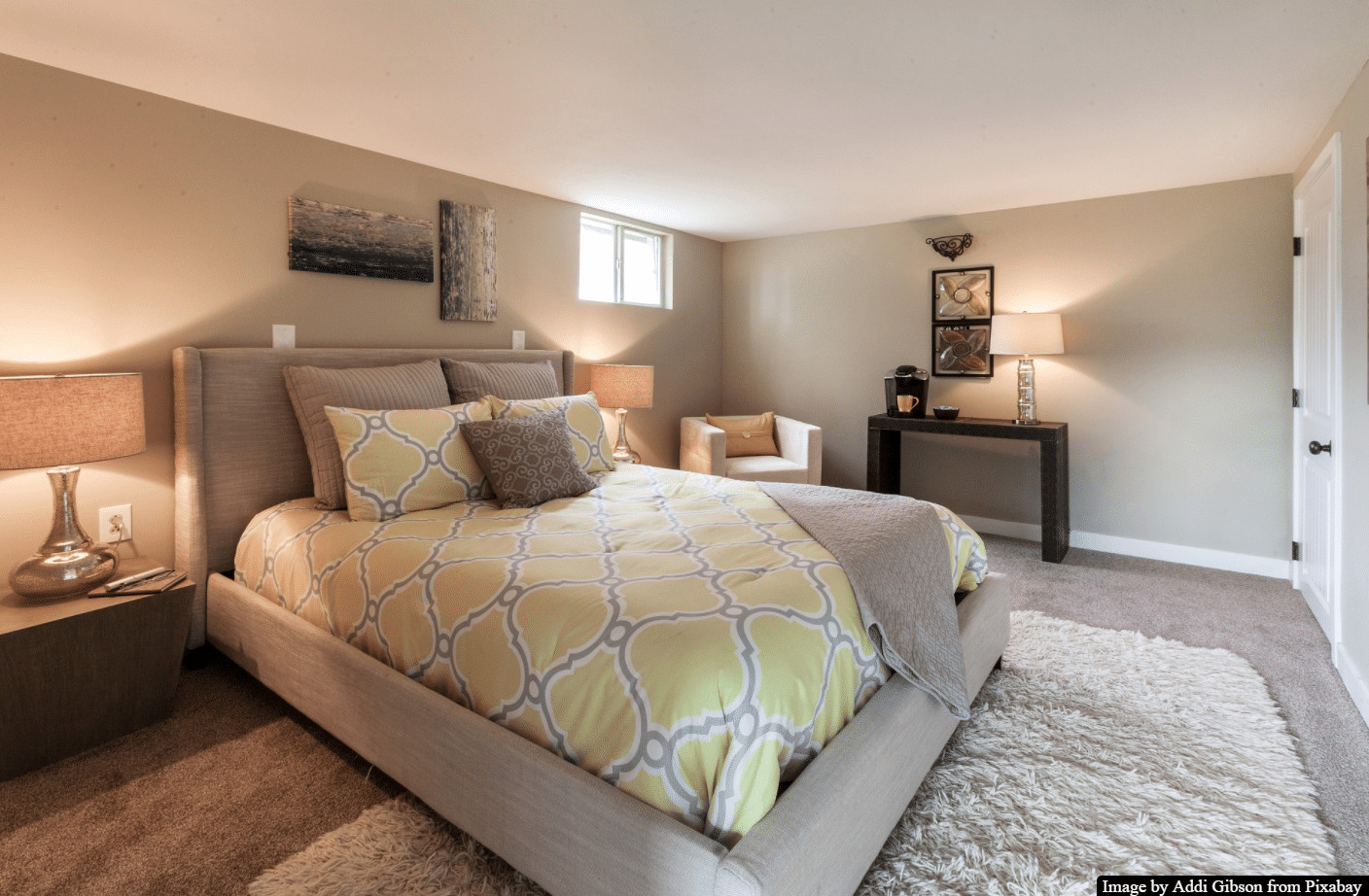 Basement Remodeling Costs and Factors to Consider
Basement remodeling costs are quite variable. How lucky are you if you have a home that can afford some extra space apart from the main layout? Now what you do with that extra space is up to you. Do you see yourself with a state-of-the-art man cave, or do you wish to give your children a colorful playroom, or maybe a home theatre? You could even go for a bar if you like. 
Turning an unfinished basement into a liveable space is the best way to increase your home's market value. When you are planning a basement remodel, there are two main factors that you need to look after- what you plan to do with that space and how extensive you go with it. You can use a remodeled basement in several ways, from a storage space to an office space to a modern bar to a place where you can entertain your guests. The estimate varies, depending on your choice.
Basement remodeling costs around $20,000 on average and typically ranges between $10,000 to $30,000 for the basics. Per square-foot cost is between $30 to $75. If you plan on going extravagant with your basement by adding a wet bar, it can even go up to $70,000. All these upgrades can ultimately increase your home's value by 70%.
Basement Remodeling Costs Explained
First things first, you need to plan on what you exactly want, how you see your basement, and then gently go about it according to your plan. Here's how.
Consider Your Wants and Needs
It would be best if you contemplated your wants vs. your needs. The way you see your space is what matters most. You must consider each member's needs in your family, which includes both adults and children. This will help you make the process easier and give you a better idea of what you need from this space. For reference, you can even check out other homes and take inspiration from them.
Set a Budget
After you have decided what you want to make of your basement, set a budget for yourself. You need to make a list of all the things you need in there, and then add a few things you would like. Once you have decided what all you want, look for a contractor that understands your project best. The contractor will help you get a clear and realistic picture of the idea. It is important to note that you need to keep your budget flexible as last moment expenses are inevitable.
Think About the Future
It is also requisite to think about how this basement remodeling project is profiting you financially. When it comes to home improvements, the effect on value is considered the "golden rule." Although basements do not add up to the house's square footage, it does have an increased market value if you plan to sell it or give it on rent in the future.
Hire the Right Professional
Home remodeling is best left to professionals because they know things that you do not. But hiring the right contractor takes some time and effort.
1. Take your time to do the research and ask for cost estimates from more than one contractor to avoid excessive spending.
2. Please read up on the contractors you approach on verified sites and the materials that they suggest.
3. Ask your contractors for past customer reviews and referrals and find out how they did the previous projects.
How Much Does A Basement Remodeling Cost?
If a homeowner is looking to make fundamental basement changes, the basement remodeling costs can go as little as $1000 to $3000. This will include waterproofing of the walls and floors, carpeting, wall paneling, upgraded flooring, and improved lighting in the basement.
However, if the homeowner is looking for a complete basement remodel, the costs will be between $30,000 and $65,000. This will include new electrical wiring, plumbing, flooring, a bedroom or bathroom, etc.
Elements of Your Basement Remodeling Costs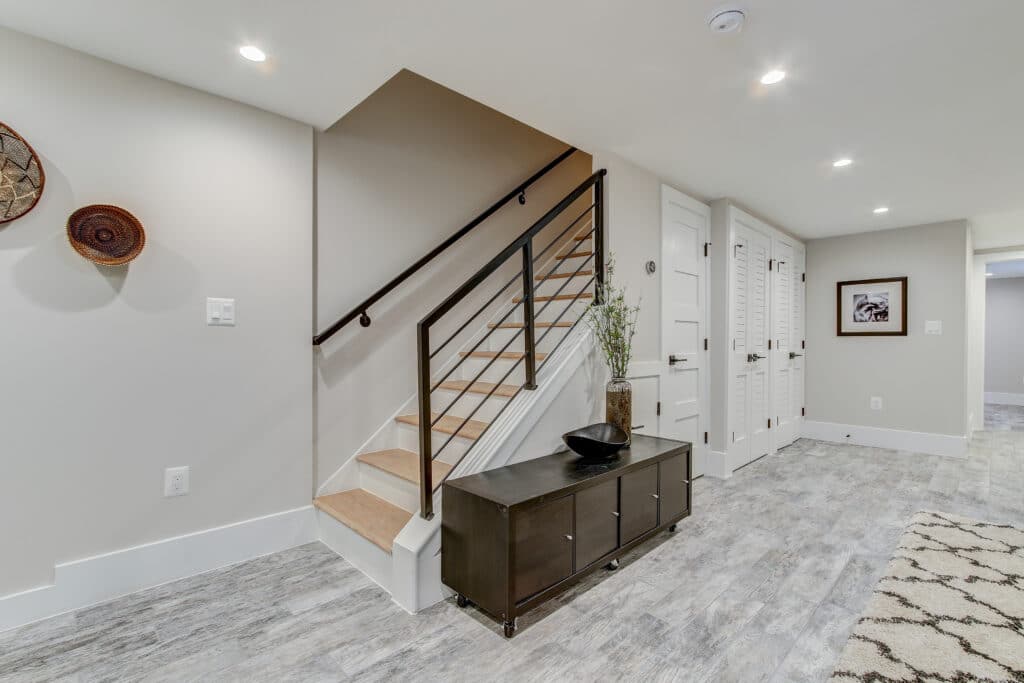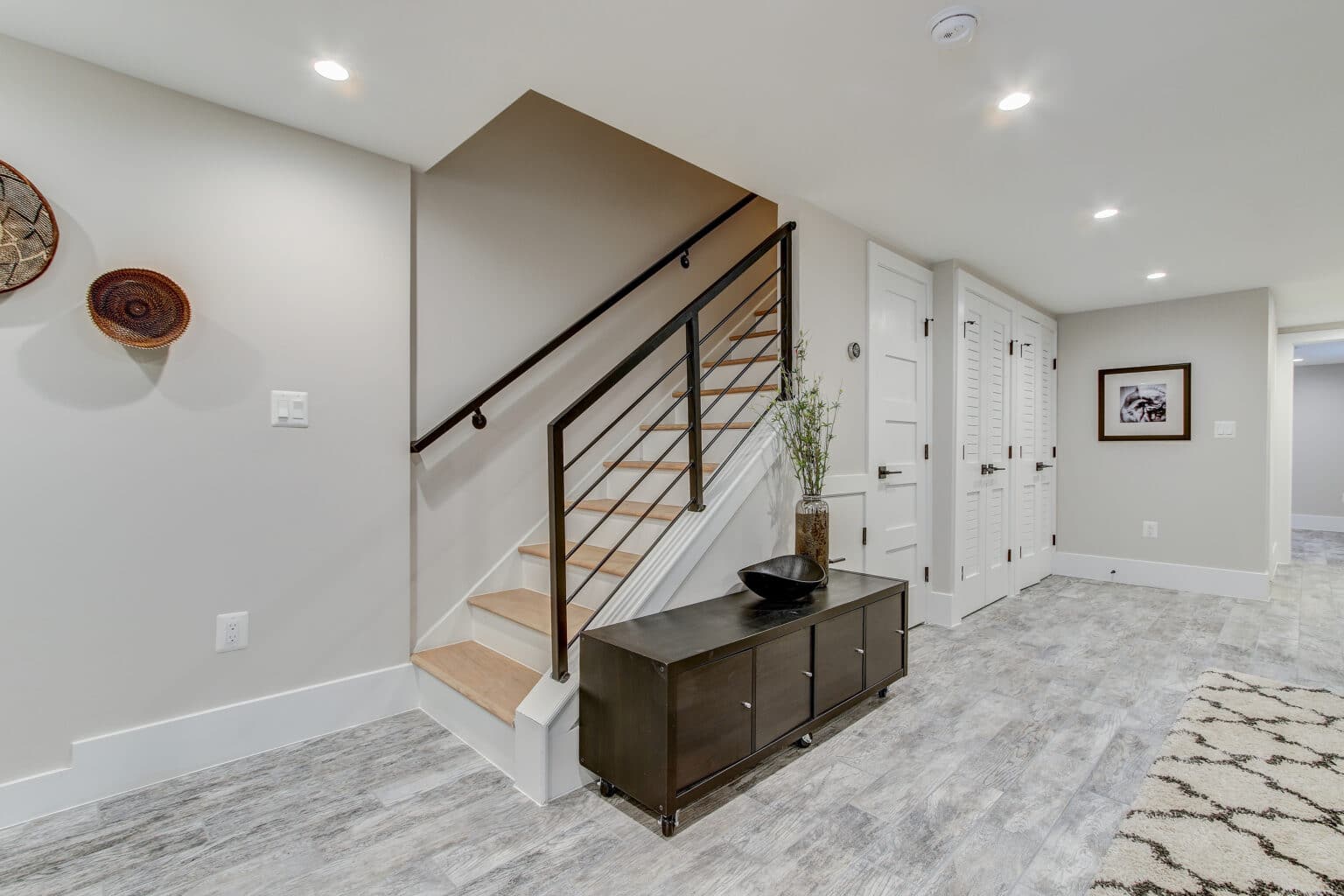 Rethink the Space
You can convert an untapped basement into many things, such as an office space, a bedroom, a kitchen, a bar, or a bathroom. Making a 12*12 foot room out of your basement may cost you around $1200, while adding a bathroom to it may go up to $7500. Making a home office out of your basement from scratch can cost about $5500.
Wiring
The basement is generally like an empty canvas. You can paint it however you like. It is easier to install audio and video cables in those walls if you plan on making it a home theatre. The wiring can cost as little as $100.
Flooring
You cannot add wooden flooring to basements since most basements are built under the soil. This means more moisture. Typical basement flooring materials for carpeting, vinyl tile, or sheet vinyl start at $1200. Ceramic tiles cost around $2800, and laminate flooring around $4200.
Warming It Up
The basement is a great place to chill in the summers, but it can get quite cold during the winter. It is best to add a fireplace in your basement to make it a cozy living room. A gas fireplace may cost you around $2200, while a wood-burning fireplace will cost you anywhere between $800 and $3600.
Choose Luxury
Wouldn't it be amazing to have a private bar right in the basement? It gives your house an ultra-modern, contemporary look and makes it a great place to have house parties! A small, raw basement bar has an average of $2000 to $4000. 
But something with running water and sink will include new plumbing, which can cost up to $6000. If you wish to extravagant by having wooden and glass cabinetry, marble or granite countertops, lighting fixtures, etc., this could cost you a minimum of $15000.
As the demands increase, so do the costs. Basement remodeling can be an excellent investment, no matter what you choose to do with the space! So irrespective of what you do, you are going to enjoy it all.