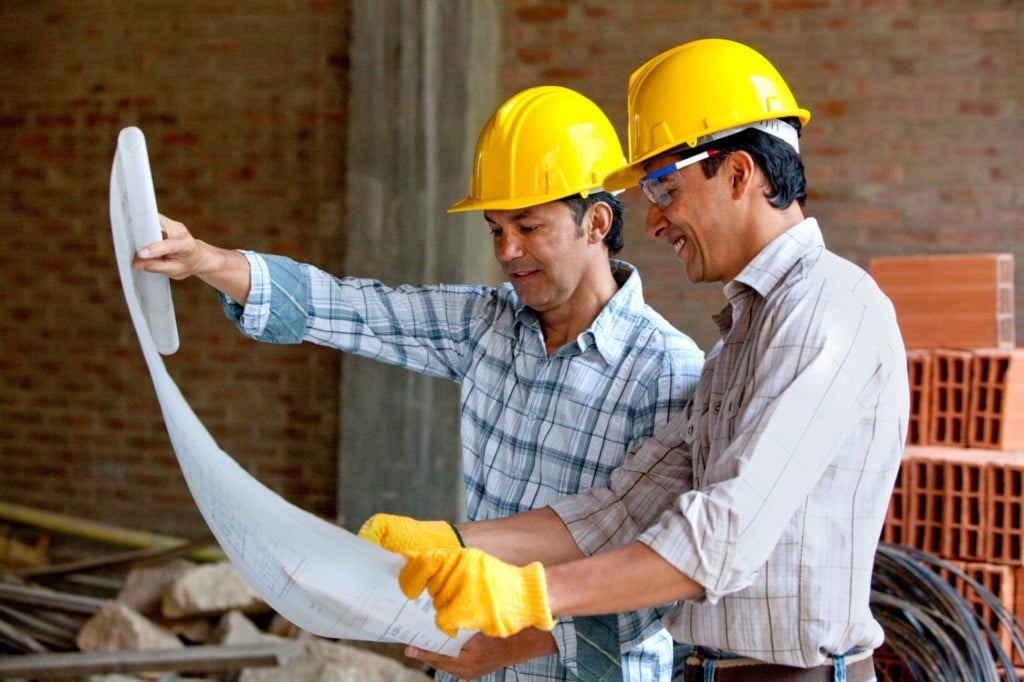 Don't Hire a Remodeling Contractor Until You Ask These 7 Questions
One of the most important decisions that you have to make while remodeling your home is to select the right remodeling contractor. We're sure you've heard it before but a contractor can (literally) make or break your remodeling project. This is why you have to be ready with some questions you should ask your remodeling contractor.
For this purpose, we've collated a list of questions you should ask your remodeling contractor. As a result of this, you'll have all the answers beforehand and you can be prepared for the next stages of the remodeling process.
Related: Which Flooring is the Best for Your Home?
1. How Long Have You Been in the Remodeling Business?
When you're hiring a contractor, one of the first questions you should ask them is about their experience. The last thing you want is a novice contractor damaging your home.
In addition to this, you can ask them about their area of expertise. You could be remodeling your home, kitchen, or bath. In such cases, you might want to work with a contractor who's known for his work in a particular area.
Consecutively, you should also be asking your contractor about their projects in your neighborhood. An experienced contractor will have the necessary knowledge about local laws and the right network.
2. How Long Will the Remodeling Take?
Among many factors, the completion time does take a priority. Remodeling does put your life on hold, in one way or another. You may need to make alternate arrangements or figure out your daily schedule. You can only do this once you have a date of completion.
Not just that, you will also need a daily or weekly schedule. As your remodeling contractor to come in for a consultation. It is during this consultation that they have to assess the work that needs to be done. Post which, they should reach out to you with an estimated timeline.
Similarly, you should also ask them about the possibility of delays. Remodeling is tricky and sometimes there's unforeseen damage and delay along the way (which an experienced contractor should anticipate and account for).
3. Are You a Licensed Contractor?
It is crucial that you work with a licensed contractor for your remodeling project. Hence, this is perhaps one of the most important questions you should ask your remodeling contractor.
A licensed contractor will have considerable experience under his belt, will follow proper safety guidelines, ensure your work is completed on time, and with proper efficiency and give you the mental peace of working with a professional.
Even though you may consider hiring an unlicensed contractor, like 31% of remodelers do. We strongly recommend against it. You may save some money now but the cost that you might end up paying, in the long run, will be significantly higher.
4. Which Contract Do You Use?
Speaking of costs, you will need to ensure that you have a solid contract before you begin working with a particular contractor. That being said, you will also need to understand the type of contract that you might be signing.
To begin with, there are two types: fixed and cost-plus. Fixed contracts, are the ones where you and the contractor decide on a fixed amount and that's all you have to pay. Of course, there might be some delays or damage along the way, but you don't have to shell out more money for those.
The other type of contract is the 'cost-plus contract.' The contract essentially holds the homeowner accountable for direct and indirect costs. Direct costs such as labor and indirect or overhead costs like rent or insurance are often included.
Similarly, the 'cost-plus contract' also allows contractors to present an inflated bill or get the homeowner to pay more for "unforeseen damages" and the likes.
5. Do You Provide A Warranty?
A remodel is an investment in your future. Regardless of whether or not you are selling your home, you want to be assured that your investment is secure. This is where a warranty comes in.
Many contractors offer a warranty on their workmanship and labor. Some ofter on the specific structure that's worked upon as well. The terms of warranty differ but you usually get a reasonable period of warranty from the contractor.
6. Can We Purchase Materials?
There isn't a fixed rulebook named "Remodel 101." Every homeowner has a different approach to remodeling. Similarly, every contractor has their own set of rules and regulations that they follow while doing business.
If you want to have some control over purchase decisions, quality of materials, etc. you should discuss it beforehand with your contractor. A contractor may or may not be okay with this arrangement as many contractors rely on commission income that comes from purchasing the materials.
Thus, it's a good idea to ask this question if you want that flexibility.
7. How Many Crew Members Will be Present?
During the remodeling process, you can expect many workers walking in and out of your home. You could end up seeing a new face any given day, hence it's important that you collect their information beforehand.
You should ask your contractor about the number of people who will be present on a daily basis. Similarly, you should also ask for their licenses and credentials.
Another question that should come up is regarding on-site management. Most contractors take up multiple jobs at any given time. To ensure a smooth workday and a point of contact between you and the company, ask them for a dedicated project manager or a proper communication system.
In Conclusion
These are only some of the questions you should ask your remodeling contractor. Other questions may vary based on your personal situation. However, these cover the essential and crucial questions that must be taken into consideration before you decide on a contractor for your home remodeling project.
Kitchen and Bath Shop meets all the requirements mentioned before and more in many areas of Virginia. Our showrooms can be found in Fairfax, Fredericksburg, Laurel MD, Newport News, Fredrick, Virginia Beach, Houston, Leesburg, Washington DC, and Rockville.