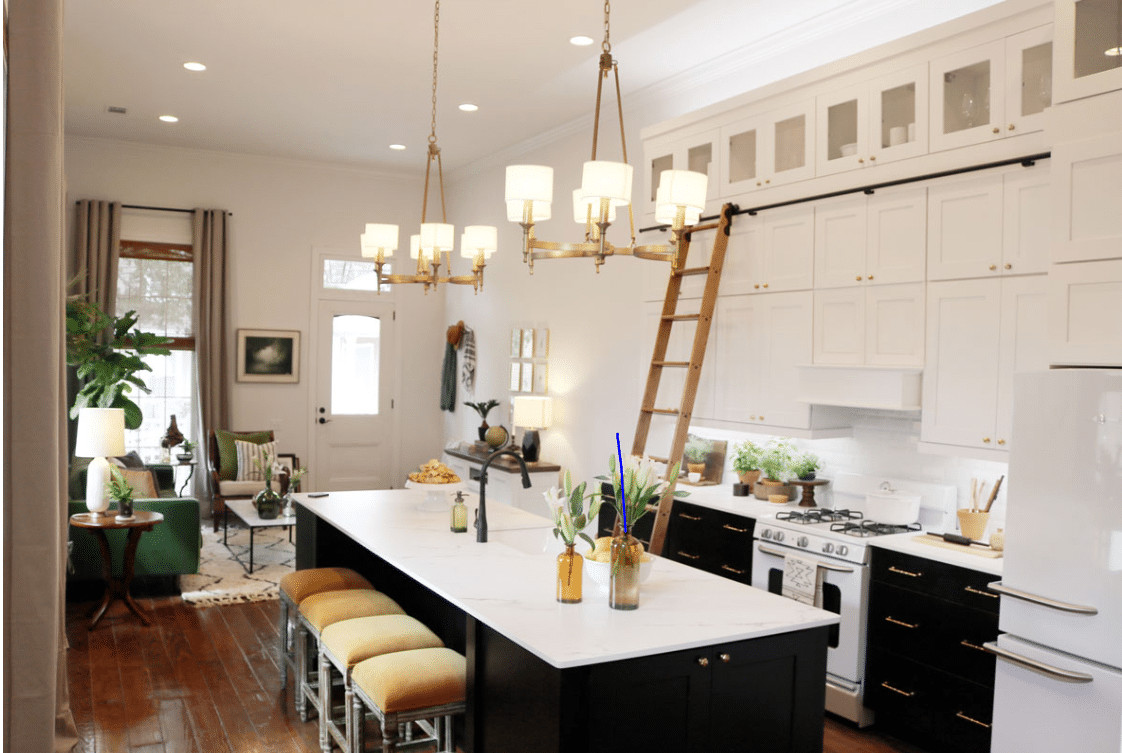 Kitchen Remodeling Ideas that Will Surely Pay Off in 2023
Kitchens are, without a doubt, the soul of a house. No other area of the modern home compares in terms of versatility and actual foot traffic. The kitchen remodeling of today is not hidden in a corner, only to be accessed for cooking. The modern kitchen is used for entertainment, parties, get-togethers, and everything in between.
As a result of its emergence into the limelight, kitchen remodeling has turned into this giant multi-billion dollar industry. According to Harvard University's Joint Center for Housing Studies, home renovation is a $400 Bn industry. And nearly $26B of those are spent on kitchen remodeling alone.
The return on investment on these projects vary dramatically. And like it or not, you can indeed go wrong with kitchen remodels. If you don't plan the budget and expenditure carefully, you might end up not recouping the money.
As a rule of thumb, mid-range renovations have the highest ROI. You should aim for these as they not only recoup the original cost but also increase the resale value of the house.
If you are adding or changing some elements to make your kitchen better for yourself, then sure, go ahead. But if you got reselling on your mind, a little research will go a long way. Below are some of the best and worst-performing kitchen remodel ideas, in terms of bumping up that resale value.
1. Paint it Red
Not literally of course. Or who knows, maybe red will work for your kitchen.
The point is, painting your kitchen with a fresh coat can do wonders for your resale value. Even though it is minor in terms of pricing, you can do a lot with just a bunch of paint cans and brushes. Just make sure you pick something that complements the rest of the space.
If your kitchen is classically designed and stands out on its own, this might be your chance to go for a color scheme that sort of blends it into the adjacent living room…Or at least creates an aura of extra space and utility. Coherence goes a long way in creating an inspired space.
That being said, you can still let your imagination run wild and make some bold choices. After all, it's your home, and you deserve to express your personal style through it!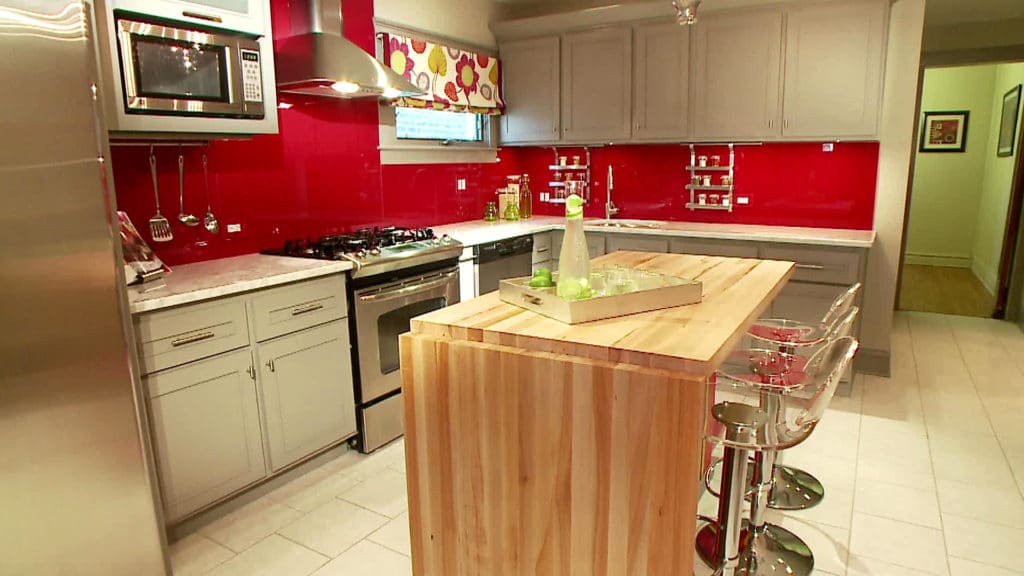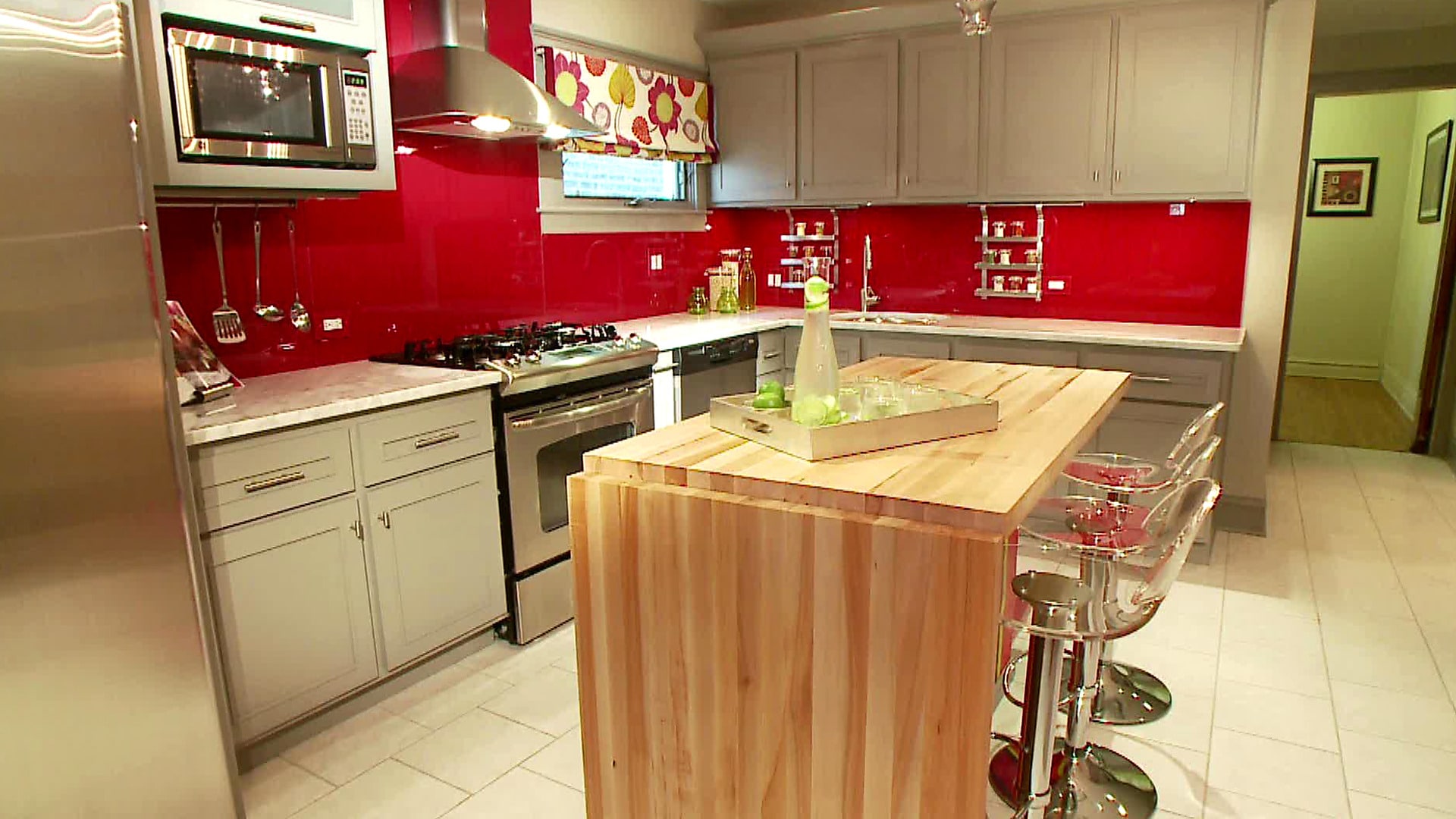 Another kind of minor to mid-range upgrade which has a brilliant ROI.
No matter how funky, chic, or cool your kitchen is — it all comes down to utility at the end. As a rule of thumb, you should invest in things you NEED in your kitchen. And upgrading cabinets is always a good idea in that regard.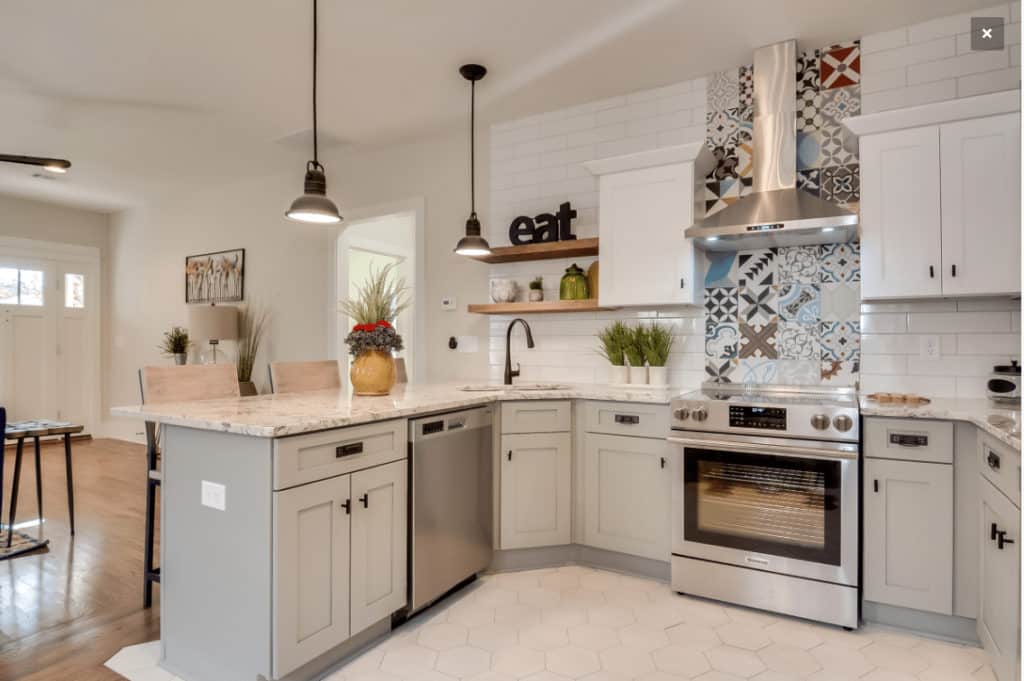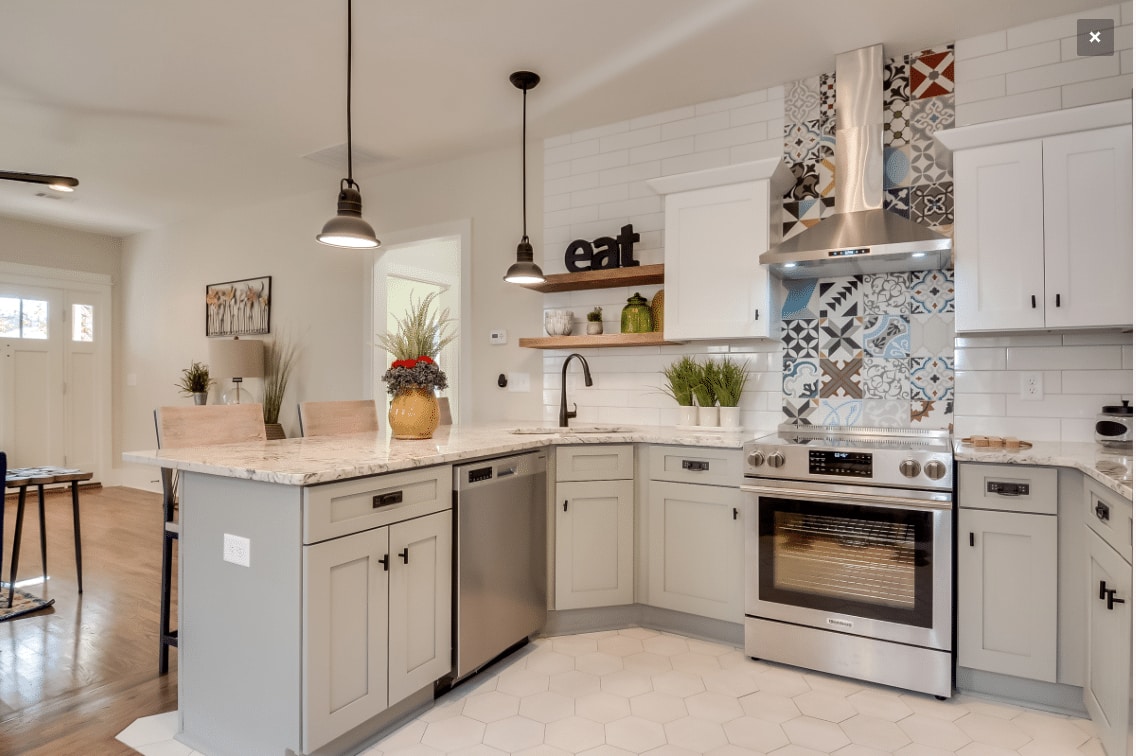 Squeaky doors, chipped paint, loose handles, etc. are your enemies.  Although you might have to get new cabinetry if your stuff is too outdated, most of the time, a little touch up is all that's needed. Even something as simple as painting your cabinets can make your kitchen a far more attractive space.
3. New Countertops
Gorgeous countertops are really what make or break a kitchen, don't they?
But with so many different materials available out there, countertops can easily transform into a splurge rather than a thought out investment. Make sure you have researched the market you're in before deciding on a budget for the countertop.  There's no point spending half of what an average house costs in your locality to upgrade the countertop.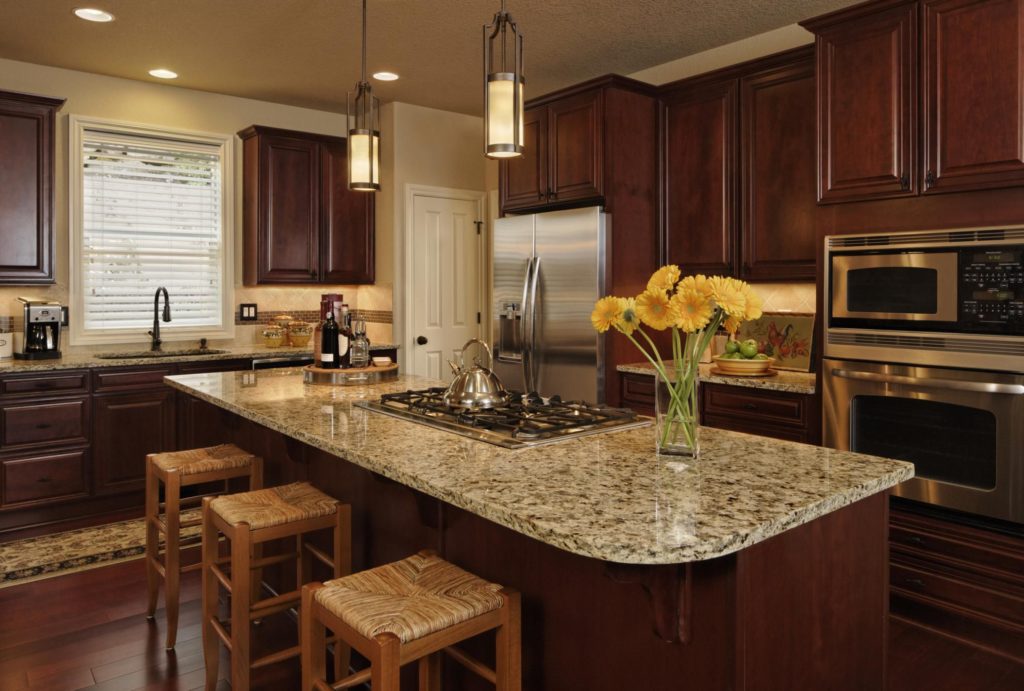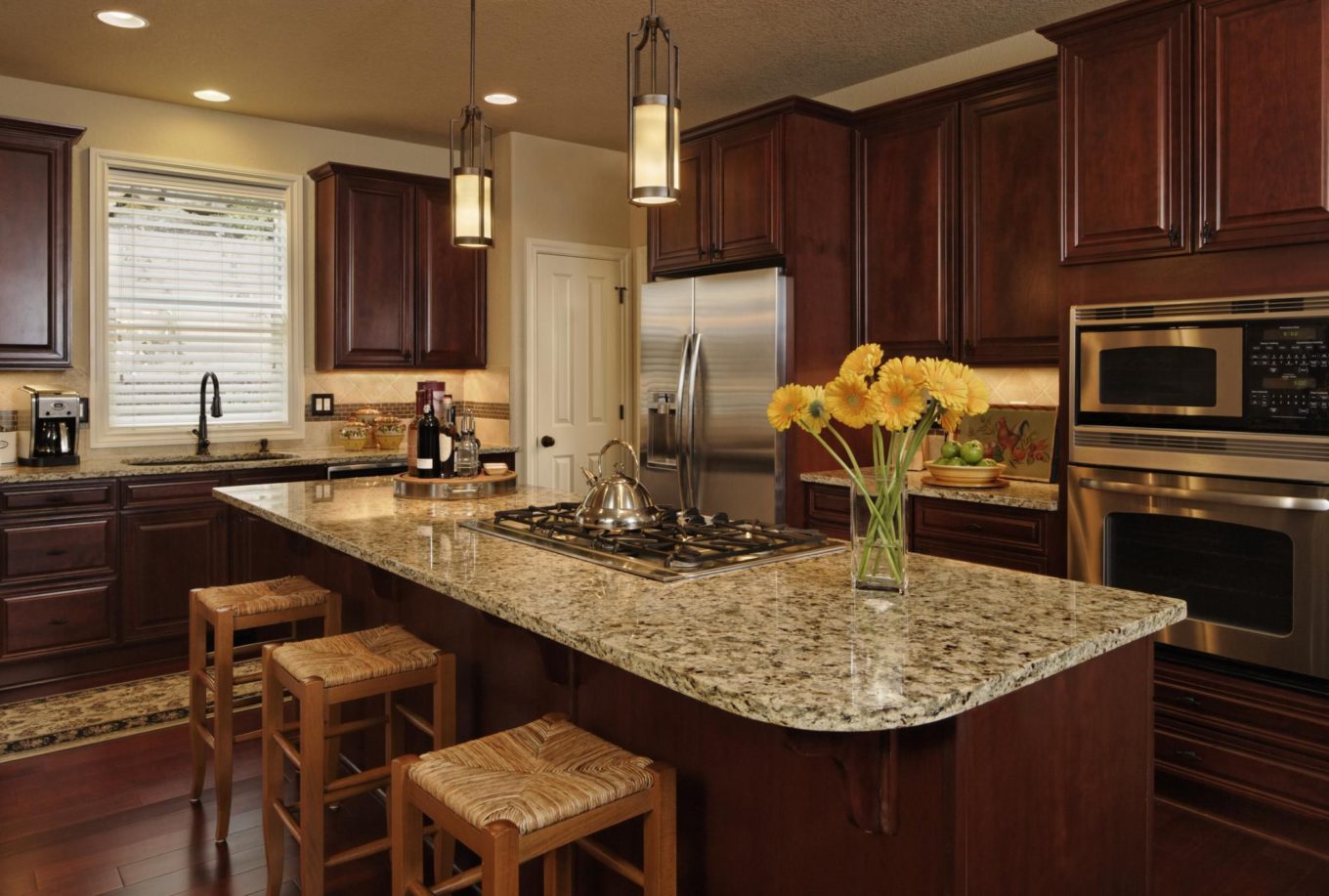 When it comes to material, Quartz is probably the king of it all. It's as hard and beautiful as a natural stone, while still retaining the amazing durability of a man-made material.
You don't have to stick with Quartz though. Classics like marble and granite are still a hit. Recently, we have seen some innovative entries into the space.  Stainless steel, concrete, or a mixture of different elements are surely options worth checking out.
At the end, make sure you don't go over the top. Because the more you spend, the less percentage you're likely to recoup during a resale.
A good backsplash won't cost you much and increase your home's resale value a ton. If you undertake it upon yourself to install that backsplash, which mind you is not a hard job at all, you can save even more and consequently increase your ROI.
Backsplash is also a really good tool to save your beautiful walls. The water damage can sure build up. Metal tiles, glass, or even simple plastic — backsplashes make your kitchen look significantly more professional and attractive to potential homebuyers.
And just like everything else, you can go overboard with backsplashes as well. A major trend this year has been countertop to ceiling backsplashes. And even though they look beautiful and we would highly recommend them, they can surely push your budget off and result in a disappointing return on your investment.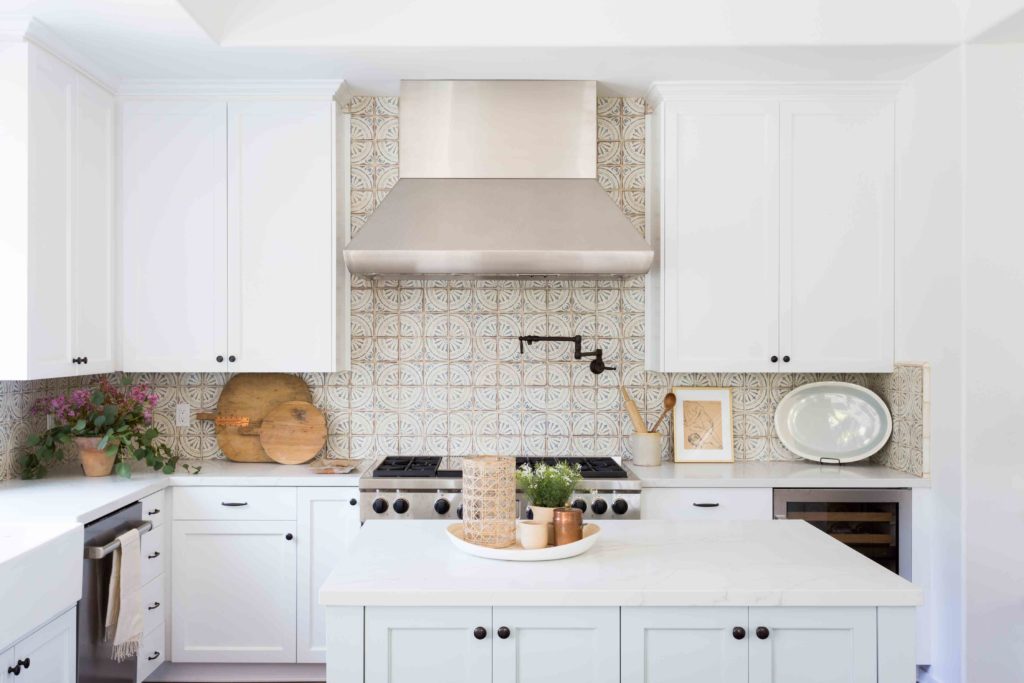 5. Modern Hardware and Fixtures
We touched on this a little in the cabinet section, but the vastness of the topic merits a more detailed approach.
Updating the hardware in your kitchen — knobs, pulls, faucets, etc. — can go a long way. The low-cost installation means you get a considerable bang for your buck once your home is on the market.
On the higher end, you can look to upgrading your plumbing if it has been showing signs of wear and tear. Though, strictly from a resale perspective, we would advise not spending too much on plumbing.
6. Sleek Lighting
Most of the traditional kitchens suffer from the same affliction, outdated lighting.
With just a couple of global light sources, the kitchen can have a lot of dark spots and patchy lighting. Thankfully, that has changed over the years. And if you haven't, we would advise you to get a move on quickly.
Modern lighting is inconspicuous, bright, focused, and soothing, among many other things. It is also one of the most visible aspects of a kitchen, thus significantly affecting the resale value of your kitchen as a whole.
Interior cabinet lighting, LED strips across cabinets, pendant lights or chandeliers above the island — are a few ways you can modernize your kitchen's look. Most of these upgrades are mid-range, which means you can get a good return on the money you spend.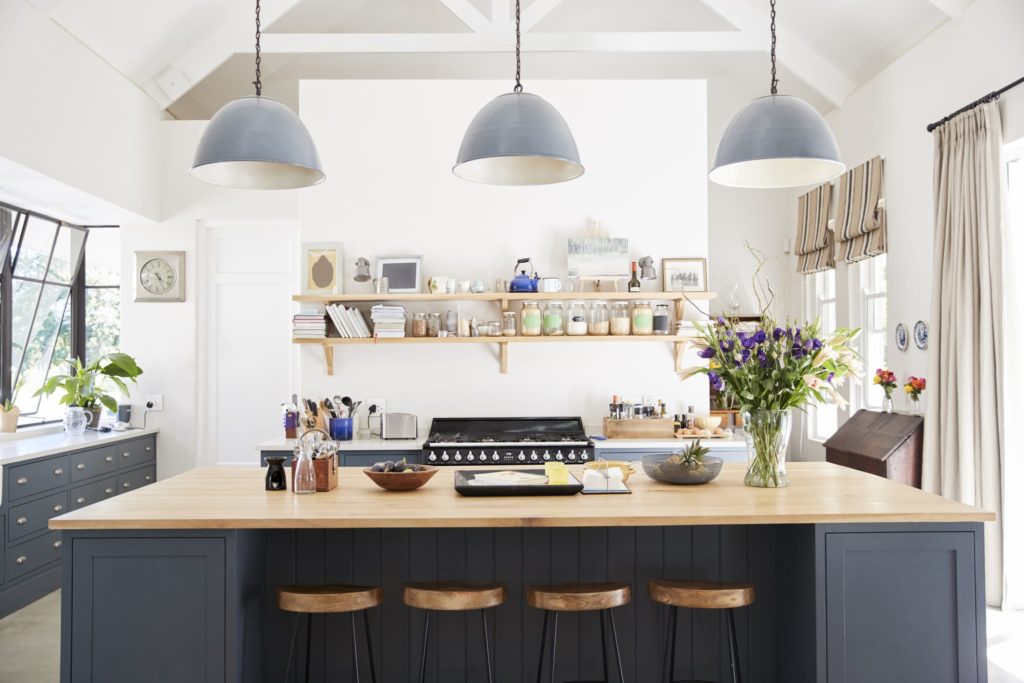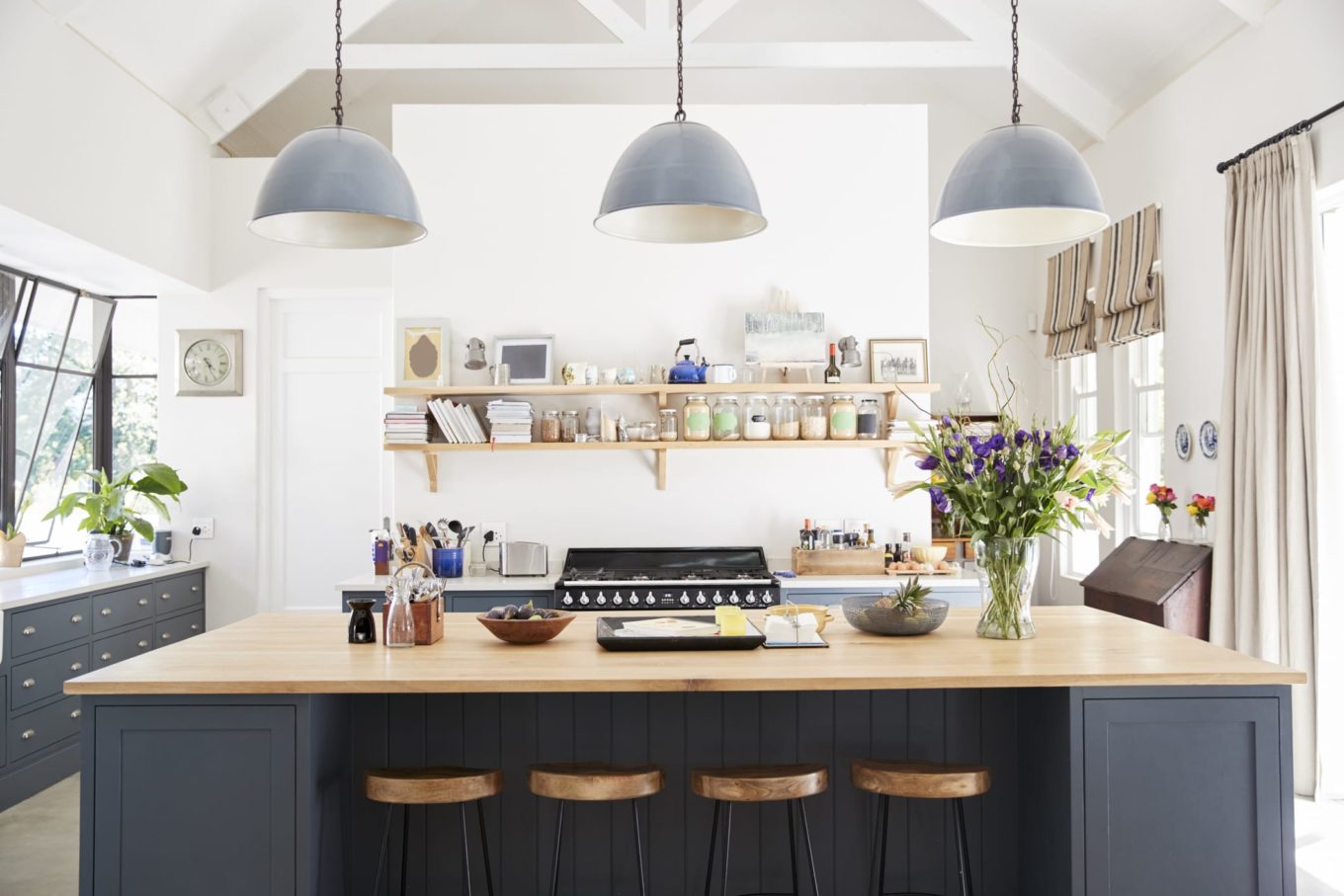 7. Efficient Appliances
Appliances mostly fall into the major remodeling category and tend to return less than expected.
The trap to avoid when getting new appliances is going overboard with the budget. There will always be a better refrigerator, a better oven, a better dishwasher. The refrigerators even come with WiFi and Bluetooth connectivity. The temptation is all too real.
If you absolutely have to swap your appliances, go for greener options. Not only do they increase the resale value of your home to a greater extent compared to normal appliances, but they also save you money on electricity.
Also Read: Cleaning Hacks for Your New Kitchen