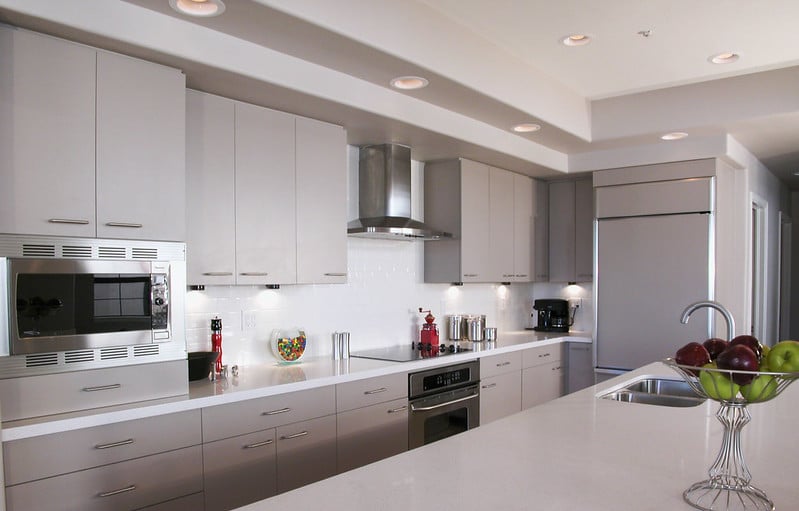 Popular Cabinet Designs In 2023 For Your Next Kitchen Remodel
Do you feel overwhelmed when you are browsing through popular cabinet design options for your kitchen? You are not alone. Deciding on cabinetry is among the toughest decision a homeowner has to make while remodeling their kitchen.
The decision is not made easier by the plethora of popular cabinet designs available in the market right now. Whether you're confused between a transitional cabinet design or an open concept design, we've got you covered. Here are some of the most popular cabinet designs in kitchen remodels for you to get inspired.
Popular Cabinet Designs in 2021 for Your Next Kitchen Remodel
Two-Tone Kitchen Cabinet Design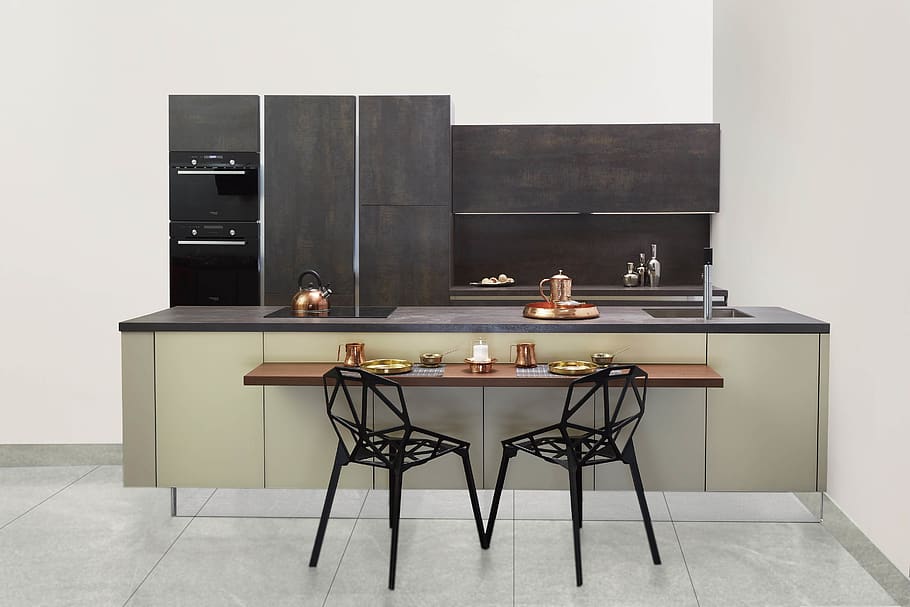 One of the biggest trends to come out in recent years is the emergence of two-tone kitchen cabinetry. They are a realistic way to experiment with color, but they also add some personality to the kitchen space.
One of the most common two-tone themes followed by homeowners is choosing a light color for the upper cabinets and a darker color for the lower cabinets. The choice has more to it than what meets the eye.
Since lower cabinets are more likely to get messy, it becomes easier to clean them if they're grey or black instead of sparkling white.
Transitional Cabinet Design
While the two-tone design is undoubtedly something more contemporary, there is something about the transitional design that feels timeless. Transitional design is incorporating two or more styles into your kitchen, and doing it effortlessly.
Most homeowners do so by choosing various contemporary elements but also sticking to an overall traditional theme. Let's say you love the simplicity of minimal kitchen design, but at the same time, you might feel it's 'too simple' for you. So you decide to incorporate traditional kitchen design elements like ornate cabinetry and a gorgeous backsplash. This is exactly what a transitional design looks like.
The transitional design gives you the flexibility and freedom to meet midway and create a unique theme for you.
Solutions for Smart Tech
It's not just cabinet designs that are transitioning. Our needs are as well. One such requirement is the urgency of finding a seamless way to incorporate smart tech into our kitchens as part of a growing kitchen trend in 2021. Electronic devices have integrated into our daily lives, especially in the kitchen, and have changed rapidly.
No one uses cookbooks anymore — you look up stuff online or watch YouTube videos. Hence, the need to give 'Alexa' a cozy spot in your kitchen has propped up. To enable this, your kitchen cabinetry should either have charging ports or a full-fledged docking station for your devices.
Smart devices are the norm now, and the demand is only going to increase. If you are remodeling your kitchen soon, you should consider finding ways to incorporate tech solutions into your cabinetry.
Accommodating Appliances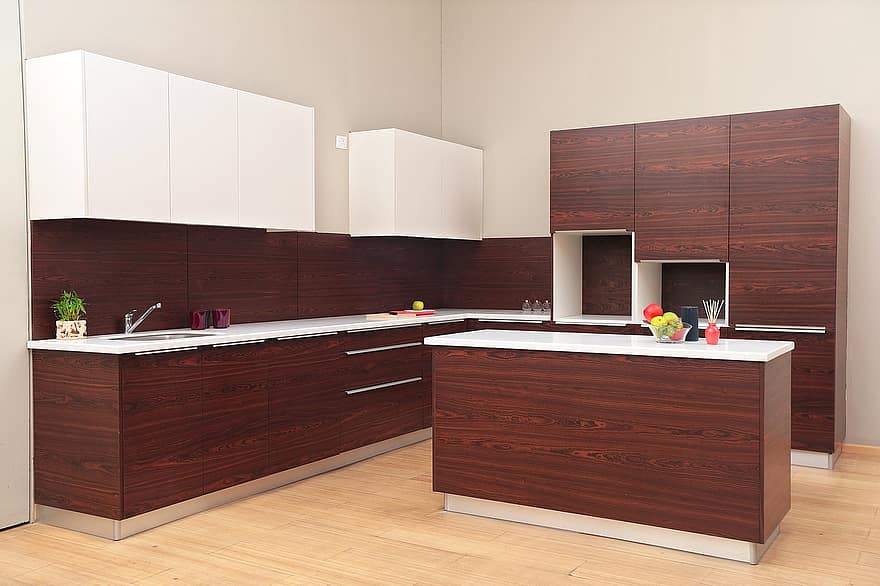 While smart tech is still making its way into our kitchen, we are struggling to make room for our ever-increasing list of appliances. One of the biggest challenges that people face is figuring out how to integrate them into the limited space available seamlessly.
Integrating appliances like the refrigerator and the oven within the cabinetry is an increasingly popular trend. It saves space in the kitchen, but it also gives the kitchen a seamless look. How is this executed? The appliances are installed in custom panels to give them an integrated look to avoid any interruptions in the overall 'flow' of cabinetry.
Keeping it Clean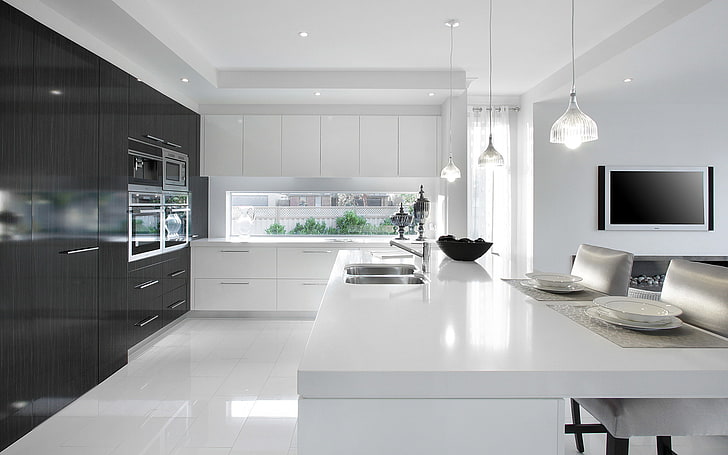 An integrated and straightforward look is nothing out of the ordinary. Minimalism has been influencing the world…and the world of cabinetry design is not an exception. More and more homeowners are choosing to opt for a 'clean aesthetic' for their cabinetry design.
The critical aspect of this design trend is to 'keep it simple.' How does it fit into cabinet design? Think recessed paneling and neutral colors. The lack of complicated design and the focus on simplicity is what has given this design its popularity in recent times.
Open Shelving Cabinet Design
It may seem odd, but having no cabinets is also a popular cabinet design. Hear us out before you lose faith. The truth is open kitchen shelves are slowly replacing upper cabinets in kitchens all over the country as a viable storage option.
Open shelves are ideal for small grab-and-go items that you regularly need in your kitchen, but they're also easy to incorporate. Open shelving allows you to open up your kitchen and give it an 'airy' theme.
Tip: Be careful about the items that you store on open shelves. Opt for durable, light, and small items. Leave the expensive china in lower cabinets.
Accent Hardware
You focus a lot on the cabinets as a whole but people forget that 'the devil's in the details.'
Popular cabinet design is to stick to a basic cabinet design but introduce accented hardware. Brass hardware is among the most popular choice for this design. Not only does it improve the overall aesthetics of your kitchen but it also helps you stick to your kitchen remodeling budget. Accented hardware provides a focal point in your cabinetry design.
An underrated positive of this design is that even if you have old cabinets, installing accented hardware shifts the focus from it and gives it a fresh look.
How to Choose From Popular Cabinet Designs
Cabinetry design has seen drastic changes over the past few years. Many factors such as technology, the introduction of new styles, etc. have influenced this change. The focus of this change is towards personalization.
Now, cabinet design focuses heavily on personalization, customization, and acceptance of news styles. These popular cabinet designs generally incorporate few or all of these factors. Whether it is about style, color, or design — cabinet design has evolved in recent years.
If you want to remodel your kitchen and look for some inspiration, these popular cabinet design ideas will spark some inspiration and help you in your remodeling process.