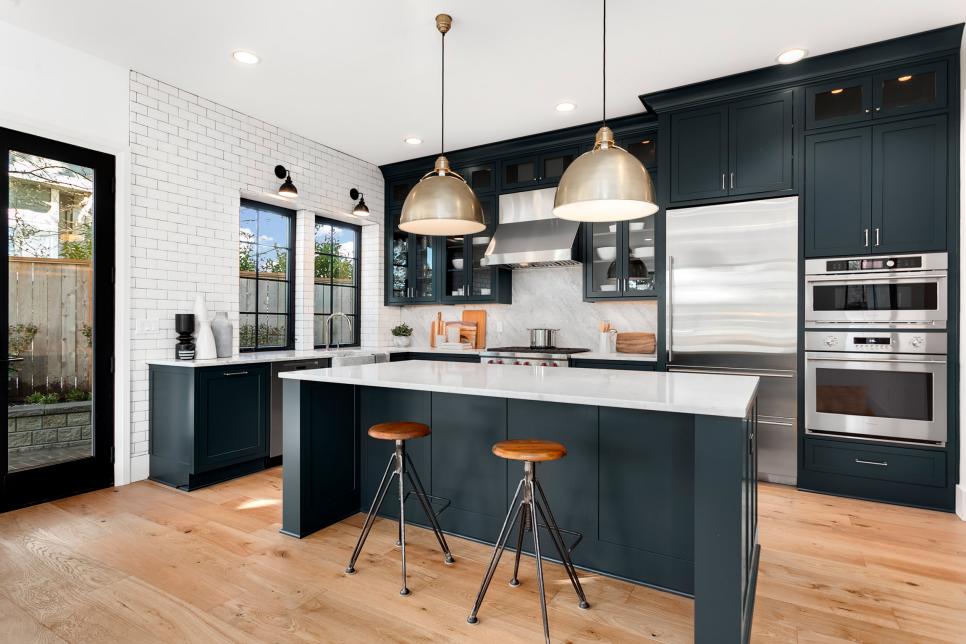 Kitchen Remodel Guide for a Hassle Free Remodel 2023
As a homeowner, there will come a point in your life when you'll have to make some changes in your home. Whether it is replacing a lightbulb or re-doing the entire kitchen. When we talk about making big changes to your home, the kitchen stands out. A kitchen is more likely to be remodeled than any other room in your home.
The reason behind this is simple. Not only do you use the kitchen more often than other rooms but it is also crucial to the value of your home. Statistics prove that money spent on remodeling your kitchen has a higher ROI than other rooms.
Even though remodeling adds immense value to your home and your daily life, it is not the easiest thing to do. A kitchen remodel is a complex and complicated task to achieve, especially if you're doing it for the first time. This kitchen remodel guide will help you understand the process better and make it easier for you to begin remodeling your kitchen.
Related: 8 SIGNS YOU NEED TO UPDATE YOUR KITCHEN RIGHT AWAY
How to Plan a Kitchen Remodel
Let's have a look at some of the basic steps to follow while planning a kitchen remodel.
1. Think About Your Needs
Before you begin remodeling your kitchen you need to understand what you need. Everyone has a reason for remodeling their kitchen and you need to figure out yours.
A good way to do so is to start with a pros & cons list. By writing down the positives and negatives of your current space you'll know what is to be kept and what is to be removed during the remodeling process. It is also imperative that you ask yourself some questions during this stage.
What do I want to achieve from this remodel?

How long do I plan to stay in this house?

How many people will use the space on a regular basis?

How much am I willing to spend on the remodel?
2. Hire the Right Contractor
We cannot emphasize enough on the importance of a good contractor.for your remodeling projects, especially when it comes to kitchen remodeling. A kitchen is a  highly technical and complex space. You can get away with a fair bit of DIY with other rooms like your bedroom and the living room but it's different from kitchen remodeling.
In order to hire the right contractor, you have to ask some important questions. Here are some questions to ask a contractor before hiring them:
How long have you been in the remodeling business?

Do you have the required licenses?

How long will the remodeling process take?

Do you provide a warranty on your services?

Can you show me some ongoing/past projects?

How soon can you start the project?

Can you provide some referrals?

Have you worked on a project of similar scale?
In addition to these questions, you also have to keep some important things in mind. For instance, you should only work with a licensed contractor. A licensed contractor typically has the required experience. In addition to this, they will also follow all laws and safety procedures that ensure safety and efficiency.
As many as 31% of homeowners work with unlicensed contractors. Most do so because of the lower bid amount and end up paying a price in the long run with shoddy craftsmanship due to cutting corners.
Similarly, you should get everything in writing. During the hiring process, you will agree upon certain terms and conditions. It's crucial that you get a written contract signed by both parties before any work begins.
Budgeting for a Remodel
An important part of any remodeling project is paying for it. However, budgeting for a kitchen remodel is much more than that. Let's have a look at how you should budget for a kitchen remodel.
1. Prioritize Your Goals
Ever remodeling project has a set list of tasks that have to be accomplished. However, you can only do so much. Everyone has a set budget to work with and remodels are an expensive affair. To make the most out of your remodel, you should be able to prioritize.
Start by making a list of what needs to be done. This list should include any major structural changes right to the superficial ones. While budgeting, the major changes should always be considered first. You can live without a golden trim on your countertop but you cannot live without a major leakage or damaged cabinetry in your kitchen.
2. Understand the Costs
Every remodeling project has a different price tag attached to it. The cost of a remodel depends on the size of the room, the scope of the project, and various other factors. Let's have a look at how much it will cost you to remodel your kitchen.
Cost of a Kitchen Remodel
The average cost of a kitchen remodel is anywhere between $5,000 to $20,000. If you choose to do a major kitchen remodel, the cost will go up to $35,000 and beyond. Similarly, a minor remodel or a full-scale remodel of a small kitchen will cost around $5,000.
While considering the cost of a kitchen remodel, you also have to factor in sweat equity. There are some tasks like painting, light demolition and hardware installation that can be done by you.
Major or minor DIY work can help save a lot of money on labor charges.
Related: Kitchen Permit Costs and What to Look for
3. Prepare for Emergencies
Regardless of how prepared you are, you will end up facing some unexpected difficulties. Both of these rooms have major electrical and plumbing work under the surface, problems regarding these only come to light after the remodeling has begun.
Hence, it is recommended that you keep at least 15-20 percent of your total budget for unexpected emergencies or additional expenses.
Kitchen Remodeling Ideas
1. Storage is Important
For any homeowner, the kitchen is the heart and soul of their house. It is also the busiest and often chaotic. Hence, it's important that you take storage into consideration while remodeling your kitchen.
From cabinets, pantries to innovative ideas like Lazy Susans, open shelves, and pot racks, there is a lot for you to implement in your kitchen.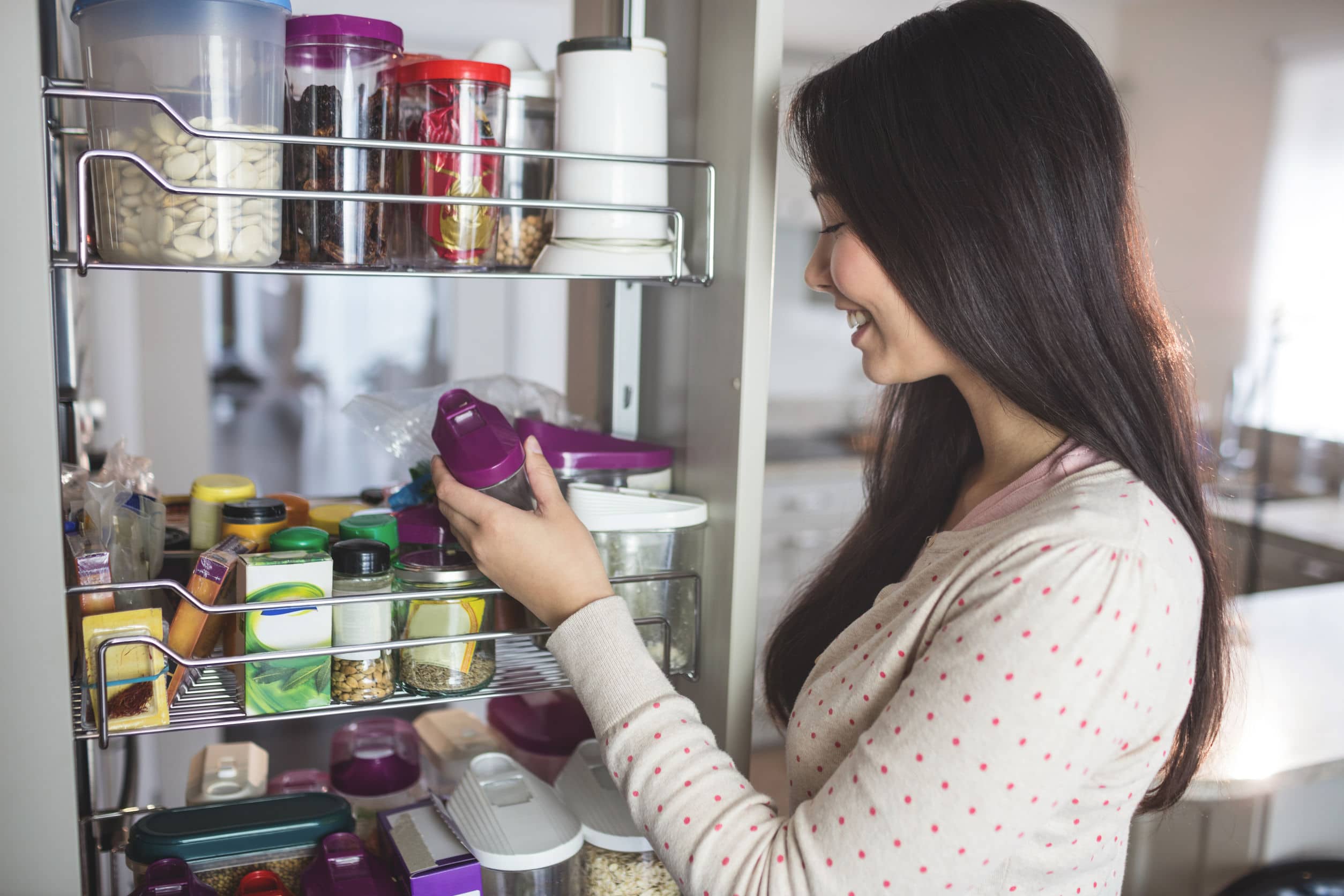 2. Choose the Right Materials
When you're in a kitchen, you are dealing with a lot of things. Right from hot pans, water, stubborn stains and so much more. If you don't choose your materials wisely, you might have to replace them sooner rather than later.
The most common kitchen-friendly materials for countertops and backsplashes are granite, quartz, concrete, marble, and steel. While each of these does have their pros and cons, they are considered to be among the most reliable for your average kitchen.
3. Go With an Open Layout
In modern homes, the kitchen space is a fairly limited one. To add to this, cabinets and appliances often box up the kitchen space. While remodeling your kitchen, it's a good idea to open it up as much as you can. Do not hesitate to knock down a wall if you have to and replace it with a breakfast nook.
An open layout will make your kitchen feel more welcoming and spacious
4. Think About the Lighting
The lights in your kitchen play an important role. Most kitchens are small spaces with limited lighting. Hence, you want to add ample lighting. The only thing worse than an ill-designed kitchen is a badly lit one.
Consider adding multiple sources of lighting such as pendant lights, tile lights, and small recessed lighting instead of just one focal light.
5. Don't Shy Away From Experimenting
Most people will ask you to stick to a particular theme or ask you to avoid certain styles for space. However, it doesn't matter. Remodeling is the perfect excuse for you to let your inner designer out and experiment with styles, layout, and themes to design the kitchen of your dreams.
In Conclusion
Remodeling your kitchen is not an easy task. However, this kitchen remodel guide is created to make it a bit easier for you to understand the process and implement it during your future remodeling projects.