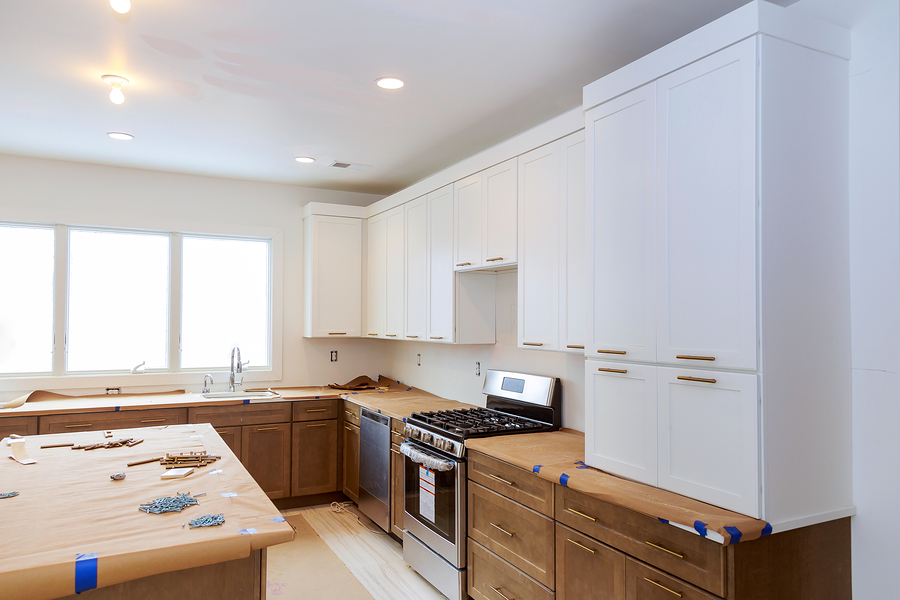 Mistakes with Your Kitchen Remodel Design You Must Avoid in 2023
Remodeling a kitchen is a huge commitment. Once you go in for revamping, you have to live with it for years before you can repeat the process. So, if you are planning to remodel your kitchen in 2023 — make sure you're getting the best returns by making choices that last. The last thing you want is to make some common kitchen remodel design mistakes.
That requires keeping yourself updated on the latest trends including those which are well out of vogue and are not worth investing in. It also means shunning trends that prove to be a handful when it comes to maintenance. The last thing we want is to make mistakes while picking the style of our cabinetry, countertops, etc as that is not something we can fix easily.
Here, we present to you the top 10 mistakes most people made in the previous year during their kitchen remodel and how you can avoid them by picking worthy alternatives in 2021.
Related: Kitchen Remodeling Ideas That Will Surely Pay Off in 2023
1. Wall Mounted Cabinetry
Wall-mounted cabinetry is predicted to be a thing of the past soon enough.
Instead, open shelving will make its presence felt more than ever. Though this concept works best for organization freaks as you need to have an enviable collection of china and appliances to display on those shelves — we predict that this trend is going to get bigger in 2021.
The semi-opaque glass will replace the traditional wooden façade of cabinets and cupboards.
For those who still prefer keeping their crockery in the shadows, floor-to-ceiling cabinetry with ovens and cookbook shelves can be an option instead as it is making a comeback this year too.
2. Handleless Technology
Subtle & invisible design is going to define the 2021 kitchens.
In keeping with the cue, handles will be replaced with handleless technology. For those who cannot do without handles, recessed handles for drawers and cabinets and handles with side grooves for larders and fridges will make the visual Bric-a-Brac inconspicuous.
However, by and large, handleless technology will take over and handles will be on their way to be extinct.
Also Read: The Ultimate Guide to Choosing Kitchen Cabinets in 2019
3. Displayed Appliances
A kitchen is a functional powerhouse with aesthetics to match its caliber. However, a kitchen without appliances is completely unthinkable.
At the same time, if there is anything that distorts the uniformity of a kitchen, it is the appliances jutting out from every conceivable corner. They not only interfere with the design of the kitchen but bulky ones also use up a lot of precious space within.
Gravitation towards concealed built-in appliances for clean lines and integration is expected to take over in kitchen designs; thanks to clever storage solutions.
The era of openly displayed kitchen appliances has had its day and will now move over to give way to suave, concealed appliances for seamless visual connectivity.
4. Hardwood Flooring
A kitchen renovation needs to be mapped out carefully. For one it is expensive plus once you hit the start button, you can't stop midway. Unless you have explored and studied the happening trends in the kitchen as well as the ones which are not kicking at the moment, it is senseless to start the project.
This brings us to the subject of kitchen flooring. If experts are to be believed, hardwood flooring is soon to be phased out in the kitchen. This decline can be attributed to the rise of engineered flooring options — a hot favorite with both designers and architects. This includes all three types: Engineered wood, Laminate, and Vinyl. These come with many added benefits of their own.
For instance, Engineered wood flooring is easier to install as compared to hardwood flooring. Also, it is heat-resistant as these planks are not prone to expansion and contraction as hardwood planks are.
5. Tile Countertops
Agreed that tile countertops are more affordable as compared to the other materials — yet we advise you to stay away from them.
Although they add texture to the space, they are super difficult to maintain and prone to chipping and grouts. Even if you opt for natural stone that may not show chipping or imperfections easily, yet it needs to be sealed regularly. As for porcelain tiles, agreed that they do not ask for too much maintenance; but once they are damaged, they look pathetically worn out. Since they are porous too, they are susceptible to bacterial absorption.
In the same vein, granite and marble countertops have overstayed their welcome too. They are EVERYWHERE — and people need a serious break from their limited color choices.
Instead, solid surface tops like Corian countertops, Concrete, or Engineered stones like Quartz will be "in" in 2021. They are versatile in their options of colors and patterns and are relatively easier to maintain too.
Related: 5 Easy Ways to Reinvent Your Old Countertop (Without Installing a New One!)
6. Pot Racks
Pot racks hanging over a kitchen island are so passé' as well as among the easily avoidable kitchen remodel design mistakes.
They are a sight common enough in many kitchens even now but are gradually fading away in popularity, especially with prospective homemakers. Some feel that they work against the minimalistic optical impact besides overcrowding the kitchen.
The present trend is to stack the pots and pans neatly in drawers or cabinets. Play safe by opting for a design that is tasteful and sleek and you will be sorted for years.
Owing to gravitation toward clean lines, pot racks in the kitchen are a big no.
7. Kitchen Desk
A desk in the kitchen with its entire nostalgic flavor has been around in the kitchen for years. The piece may have been a huge part of your children's childhood years, but it is a big kitchen remodel design mistake.
Besides, the kitchen desk ends up being stacked with papers and other kitchen clutter which eventually becomes hard to organize. As you go in for kitchen renovation, consider moving it out or relegating it to some other place where required. For the sake of neatness, this trend is better gone anyway.
8. Raised Panel Doors and Partial Overlay
Raised panel doors have also kind of exhausted themselves.
They were essential to lending a classic look to cabinets a while back, but are off the trajectory now. Similarly, partial overlay doors that do not completely cover the frame in the cabinets are moving out of popular choice.
9. White Kitchens
White kitchens were a hot trend not so long back until neutral tones for wall colors and backsplashes made a statement.
In fact, many homemakers are moving away from an all-white concept by incorporating colored cabinets in their kitchens. Blue and grey-wash blue are popular this year as they create a positive mood in the kitchen and are grossing high demand as a result.
Even if it means accentuating the kitchen with just one element of accent color like a blue stool, a bright-hued textured wall, or strains of color into the pure white slate — we recommend moving away from the monotony of an all-white space.
10. Brass Hardware
It is time for brass hardware to go.
The retro look was "in" a while back, and was loved immensely but as per the latest trends, it's a completely outdated design vocabulary.
In this age of minimalism & a subdued palette of interior elements, the brass look with its flashiness works to create just the opposite impact and is among the very easy kitchen remodel design mistakes to make. Instead try brushed nickel, glass, or even stainless steel for a more muted effect.