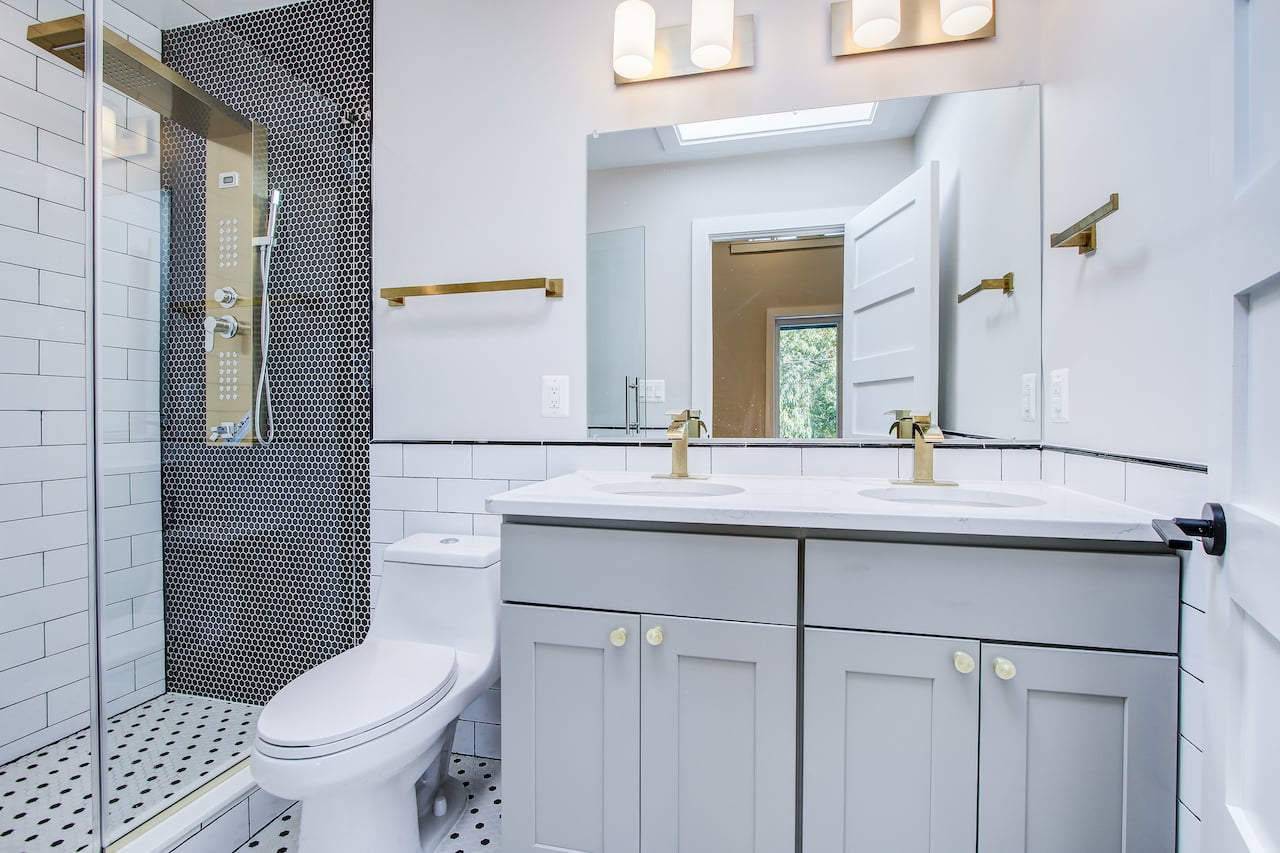 Affordable Bathroom Vanities: How to Get the Best Ones
Buying a bathroom vanity is similar to buying kitchen cabinets. It may look like an easy task, but it is not. Your bathroom's storage and functionality largely depend on the vanity you pick for your bathroom, so you must choose wisely. The prime concern while buying vanities is finding affordable bathroom vanities during a bathroom remodel.
When going for affordable ones, you must ensure that they have all the requisites and the bathroom vanity design has to match your bathroom décor and suits your taste and style. You also need to consider things such as, would you like to mount your vanity, or do you want a freestanding one? Should it have a sleek modern design or a traditional rustic edge?
Things to Consider
The vanity is considered the focal point of most bathroom remodels. While vanities can cost you thousands of dollars, you do not have to spend a fortune to find your bathroom the ideal vanity. You need to research well before you go off to the market in search of a vanity.
Here are a few tips you can follow which will guide you through your journey of looking for the most affordable bathroom vanities.
Choose Premade Vanities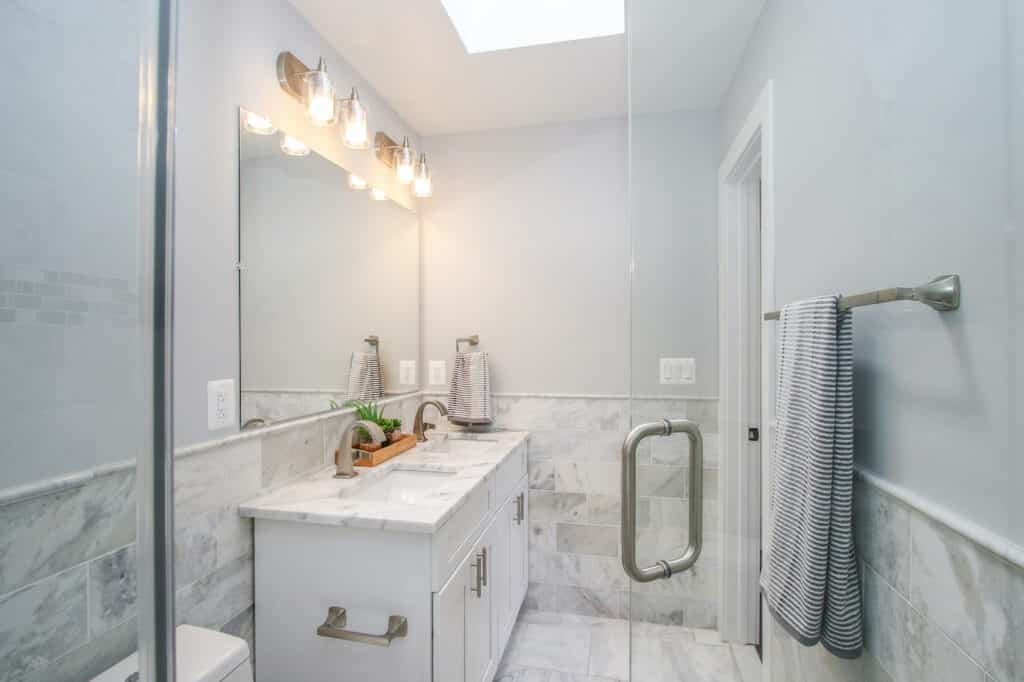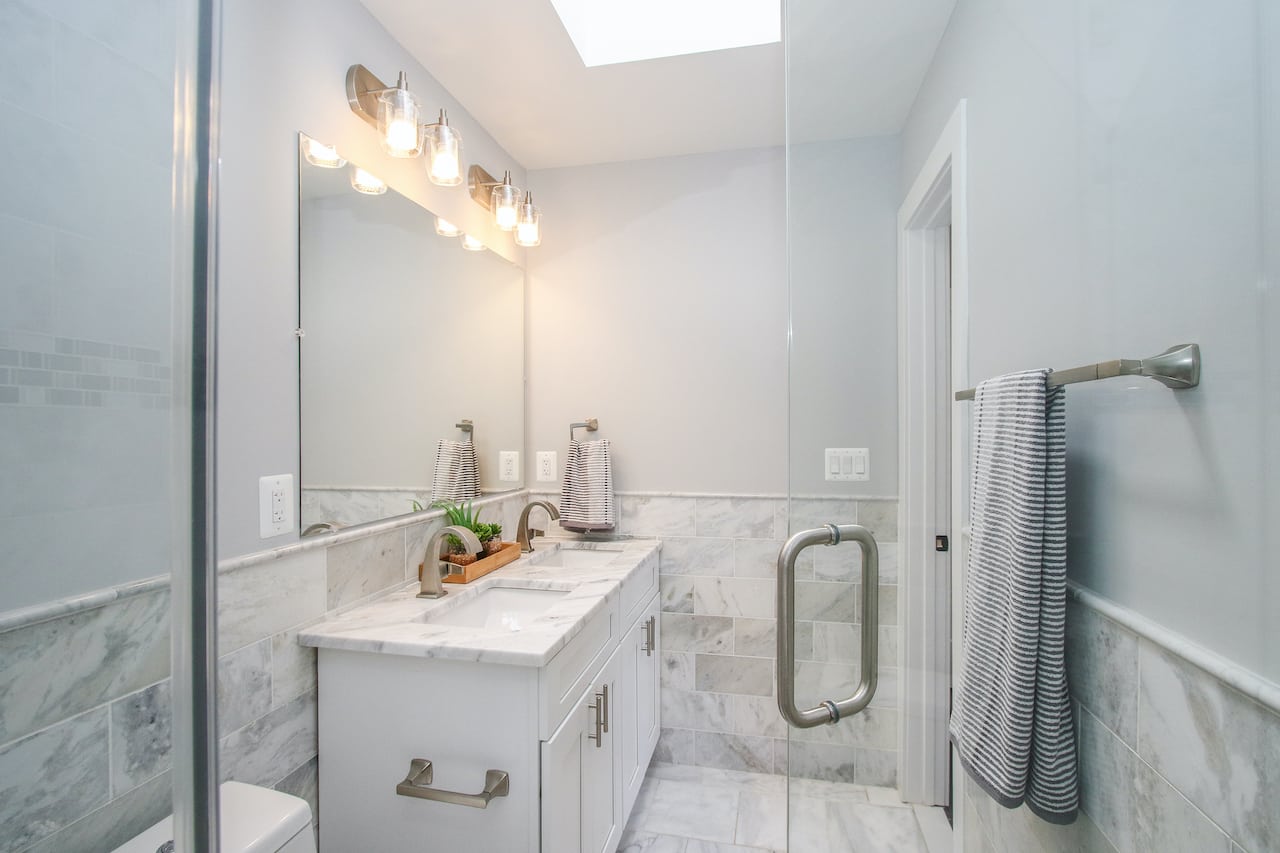 If you are looking for a new vanity for your bathroom remodeling project, there is no need to sacrifice your taste and style so that it falls under your budget. You can find many affordable ones in a home improvement store or even a vintage thrift store, depending on what kind of décor your bathroom has! From classic and traditional to chic and modern, there are various options ready!
The best way to choose an affordable bathroom update while looking for new vanity is to buy a premade one and avoid a custom-made one. Custom made or particular order designed vanities are a lot more expensive than the premade ones, which will help you save on your bathroom remodel costs. There are also semi-custom vanities made if your budget is slightly high.
Go through home centers and catalogs before you go shopping for a new vanity. You can pick out the one you like the most, which is also affordable for you. The only drawback is that this process can take some time to find the right one, but you can save a substantial amount!
Consider Your Bathroom Layout
One of the most critical factors you need to consider before buying a vanity is your bathroom layout. You need to think carefully and measure the area to determine the size of the vanity. Your bathroom can easily accommodate and carry these measurements with you when you go out shopping. The measurements must include the heights, width, and depth of the area.
You must also not forget to account for the drawers and doors and consider the space they need to open. This is vital because, without that space, there would be no storage if you cannot open the drawers or doors of the vanity.
Also, if you are planning to replace a vanity, you must focus on the right small bathroom flooring ideas. Replacing the tiling or hardwood flooring can cost you double the amount added along with the new vanity and can be a big-time budget buster. So it would be better if you choose to do one thing at a time.
Add Smart Storage
You generally add bathroom vanities to accommodate only a sink and a faucet, and the lower portion is just to cover the extra plumbing. But vanities can do so much more, even when you want bathroom upgrades on a budget.
When you are looking for new bathroom cabinet ideas, go for one that suits your daily needs. You need to think about how you will use all the cabinet space to your advantage and pick the right vanity for your bathroom accordingly.
One of the best ways to pick out the most affordable bathroom vanities is to plan smartly. If your bathroom has limited space and cannot incorporate a sizeable rectangular vanity, get a small vanity that is small but has plenty of drawers and shelves to maximize storage. These shelves may or may not have doors, depending on how and what you plan to keep inside them.
If you have kids in your house, you may want to opt for a vanity with cabinets and shelves behind with doors covering it. This will keep your essentials safe and the place tidy.
Upgrade What You Own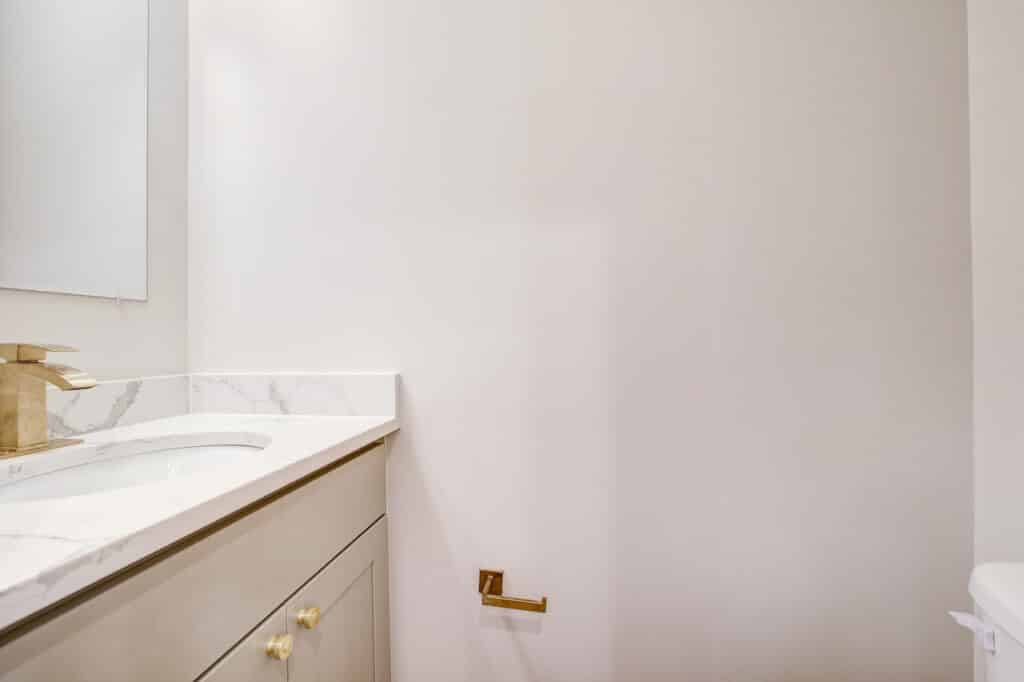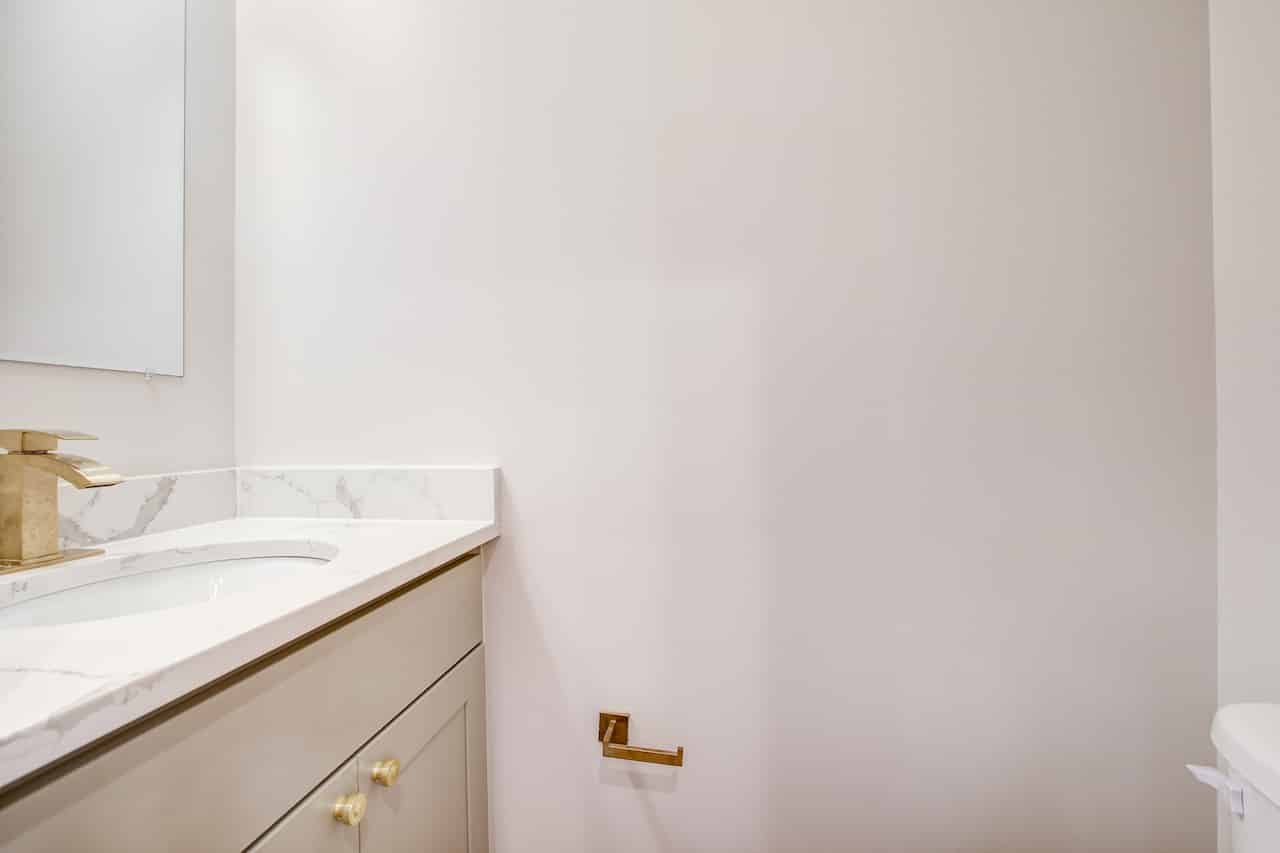 You may not always have the budget to buy a whole new vanity, but that does not mean you cannot choose the right bathroom vanity for your home! A custom vanity may be out of your budget, but a one of a kind design is still possible with a few changes here and there during the bathroom remodeling process.
The best way to upgrade your vanity to make it look as good as new is by replacing the countertop with a natural stone of your choice, may it be marble, granite remnant, quartz, etc. These natural stones may be a bit expensive, but since the size of the vanity countertop is not very big, the cost of this new countertop will be well within budget.
You can even replace the old steel knobs with new glass knobs brushed nickel knobs for a sleek and sophisticated look. It will help give your vanity a brand new look altogether without you having to spend anything on a new one.
Think Outside the Box
Another amazing way to get the most affordable bathroom vanities for your bathroom remodel is to think outside the box. And what we mean by that is to get a little creative with your DIY approach. 
If you have a spare dresser table or cabinet in the house, you can easily convert it into a bathroom vanity with a little elbow grease.
Creating your bathroom vanity gives it a unique and one of a kind look and helps you save a lot on the big bucks since you are only upcycling the existing.