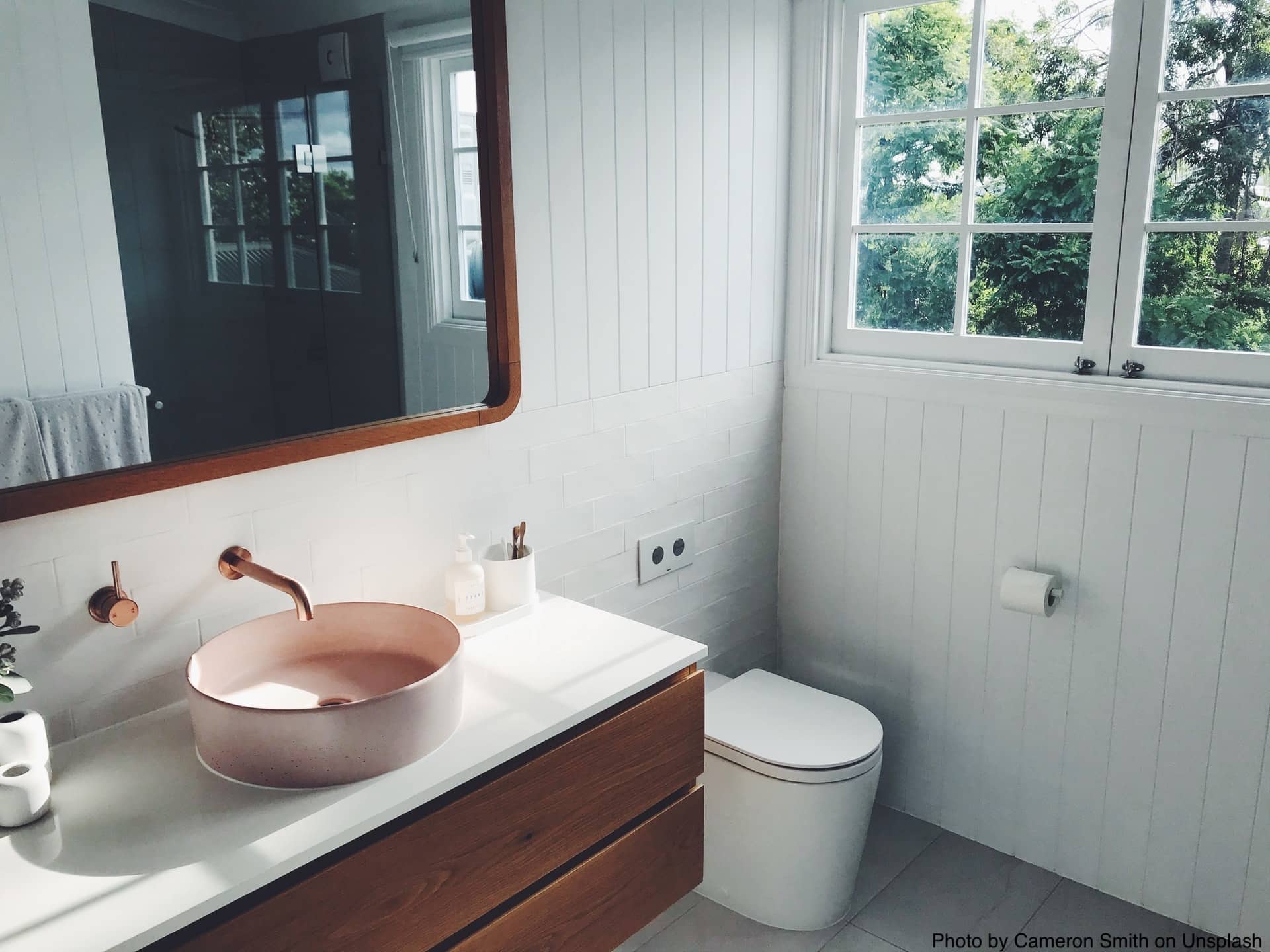 Small Bathroom Layout Ideas
Small bathroom layout ideas are plenty, but choosing what suits your bathroom can be a little challenging. You do not have to have a luxurious, multi-functional, overpriced bathroom to live comfortably. The four basic toiletries that are the sink, the bathtub, a shower, and a toilet make a great, sustainable, and comfortable bathroom.
Irrespective of whether your bathroom is big or small, planning the layout correctly can yield excellent results for your bathroom. Every house has different sized bathrooms, and you need to think particularly about how and where you will fit all toiletries not to clutter up or suffocate the room. Not just the positioning, you also have to look after the drainage position, sanitaryware, lighting, storage, etc. 
If you are planning for a bathroom remodeling project, here are a few small bathroom layout ideas that will inspire you.
Break the Barriers
The best and the smartest thing you can do with a small bathroom is to avoid any barriers. A small bathroom does not mean one cannot have what one wishes for. You just need to plan it out smartly in ways that will not need extra space in that already limited square footage. Incorporate a curvy, oval tub with new black fixtures such as the tap and hand shower to replace the long tub for a sweet, simple, and elegant bath.
Removing any other existing bathroom walls is the finest way to save up space in small bathroom areas! Boxing it up with glass partitions or walls will only take up space to utilize for better things.
You can always go for a glazed and fluted glass partition that lets in plenty of natural light but at the same time gives you the privacy you need during your me-time if you still wish to have some separation in the bathroom!
Make Use of It All
Making use of every corner in the bathroom is one of the best ways to have everything you want in your bathroom without making it look cluttered up. If your bathroom has a long rectangular wall, instead of attaching a long and broad vanity to it, go for a tub.
This way, you can incorporate a tub in your small bathroom without taking up any extra space. You can always go for a small triangular customized vanity in the corner of the room.
This efficiently maximizes space in the bathroom without taking up any extra square footage and is still as functional as any other vanity. This may even make your bathroom look unique! Place a sleek, vertically long mirror above it on the wall with floating shelves and wall cabinets on both sides of the mirror for extra storage.
Work Around What You Have
Some bathrooms are simply long and sleek corridors, but there are still great ideas for them! Remodeling such bathrooms may not be comfortable since it is too restricted, but it is undoubtedly achievable. The best thing you can do with such bathrooms is to not move around any of the already situated things.
The focus must be on making the place look bigger and better by sticking to the classic 4-piece set: the sink vanity, the toilet, the bathtub, and the shower cubicle. This trick may take you a long way!
The best way to open up space is to replace some outdated fixtures, such as an attached bathtub. Get a curvy tub instead and break down the excess cemented area to make space for walking around the tub. Get new fixtures of brushed nickel and antique brass to style it up. Remove the cupboards and increase the storage by building yourself a sleek, extended vanity and a ceiling-long cabinet above the vanity.
Who Doesn't Need Extra Storage?
If you have noticed, small bathrooms may not have all that advantageous square footage, but they do have tall ceilings most of the time! So it would be best to make the most of that vertical wall space if you lack the floor space. One of the best small bathroom layout ideas is to incorporate secret recessed cabinets behind the wall paneling! Use these hidden cabinets on either side of the sink or the bathtub to keep your toiletries, medicines, electricals, hang towels, bathrobes, etc.
This is an excellent way to make your bathroom look super slick, stylish, and far from necessary. Hidden cabinets help you get all the extra storage in that small space and clear up the clutter easily, such as hanging towels on display, without catching anyone's eye!
Step It Up
Innovation and creativity are the key factors when you are implementing small bathroom layout ideas. If you have a long, narrow bathroom, create a flight of stairs within it. Imagine standing at the entrance of your bathroom and seeing all your basic amenities as you climb through it. As you enter your bathroom, place a small sink vanity in the beginning. 
Raise a step as you continue walking towards the wetter region. You can have as many steps as you want in your bathroom. You may have one or two elevations for your shower and your tub. I
If you go for different steps, place your shower on a lower platform. This way, you will not need a cubicle that takes up a lot of space in the bathroom, and you can still keep the wet and dry areas at a distance.