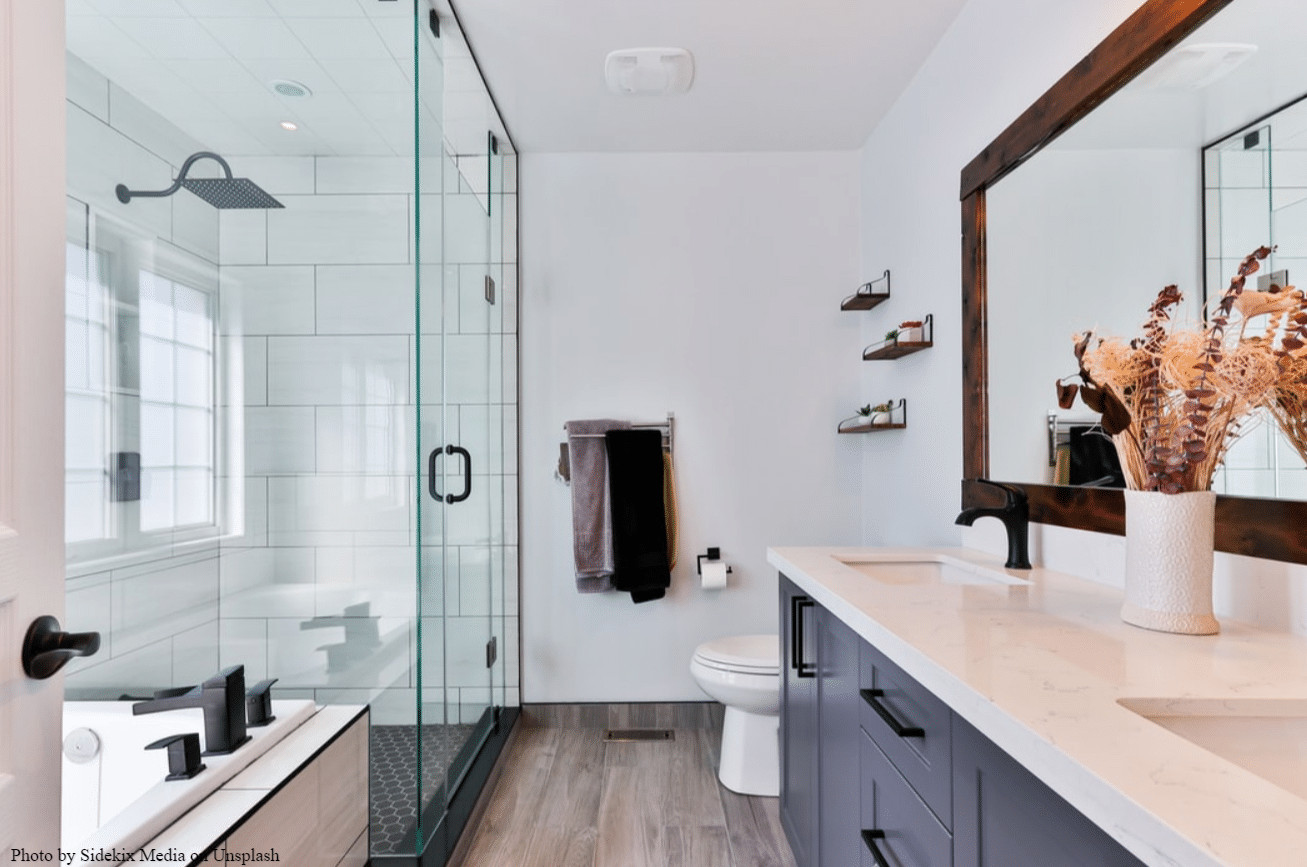 Bathroom Remodel Mistakes to Avoid for a Hassle-Free Remodel
A revamped bathroom is always a great way to start your home remodel. You might think people don't often notice the bathroom that much, but you're mistaken. Bathrooms are a great way to hike your resale value with just a few renovation tweaks. However, most people make some bathroom remodel mistakes that are otherwise avoidable.
Despite being a small space, you can do a lot more to your bathroom than what comes to mind. But be sure to consider these hurdles before tackling your remodeling project.
Correspondingly, look at these common bathroom remodel mistakes beforehand instead of going through a remodeling nightmare that many people face.
First Impressions
When you walk into your bathroom, the first thing you notice shouldn't be the wrong layout decisions and space planning. Plan every detail; a correct layout will make the space more spacious, add functionality, and be more pleasing to the eye. One important thing to consider is what you see when you walk into your bathroom. The first thing you see is the most beautiful feature of your remodel. It can be gorgeous wall sconces over the vanity or your free stand tub with feature tiles behind it or even the bathroom floor.
The last you want to see is your toilet in full view. Sometimes, you're limited in changing plumbing fixtures and if that's the case, try adding a partial wall to hide the toilet.
Vanity Materials
Don't start finalizing the look, style, and color of the vanity without knowing the core material it's made of and what other options you would've had going forward.
Cabinets for your vanity can comprise various materials like plywood, particle board, MDF, engineered wood, and the list goes on. Each may vary in terms of costs. Similarly, it is critical to pay attention to quality and price.
Usually, people don't pay attention to their vanity hardware. They either choose a basic handle or elongated knobs without paying attention to their hinges or door slides.
It's essential to know your options and it's differences beforehand, and ultimately you'll be able to pick the one that suits you best.
Wrong Location Of Fixtures
The science behind bathroom design is all about deciding the correct location. Imagine having the wrong place of fixtures in the shower area, improper layout, incorrect height of faucet in specific sinks; they are all common mistakes that homeowners make.
One rookie mistake is not to check your drain before installing sanitary ware. Doing this can cause a lot of functionality issues when the bathroom is in full use. So, check the existing plumbing drain and placement of your new hole of the drain before installing shower pans or your bathtub.
You can easily avoid these mishaps by hiring a professional or taking your time to educate yourself to make a better decision.
Being too Conservative
Most of the time, homeowners are too scared to glamorize their bathroom. Therefore, they make way too many conservative choices to avoid mistakes and end up with a new clean bathroom with no character.
A bathroom is a room you visit daily, and you don't stay there for a very long time (hopefully). Thus, you can easily take some design risks and go a bit out of your comfort zone. By doing this, your bathroom can still look chic and elegant but somehow be unique and belong to your house.
Whenever you start your designs, being conservative and cautious in the beginning is okay. But make sure you get comfortable with the new and improved ideas that your designer or professional has to offer. The process is where your real creativity will come out, and you'll end up making great choices.
Tile Selection
Usually, homeowners choose their tiles based on looks and trends without realizing how the real material can affect the bathroom's longevity and this is one of the most common bathroom remodel mistakes that one can make.
For example, people often get confused between porcelain vs. ceramic tiles. The difference is porcelain tiles are much denser and water-resistant than ceramic ones. They are also more expensive compared to ceramic tiles. It's best to double-check various certifications when buying; a durable and sturdy product will last you for years to come.
Another thing you need to pay attention to is the grout. There are various types of grout for different applications in design.
Missing the Ventilation
It's essential to have proper ventilation in your bathroom. This is a code requirement, and investing in a quality vent is a good idea. It doesn't matter if you have a window or not. You can help reduce your bathroom from condensation and molding with a proper vent system. We advise that you should have your fan running for over 15 minutes, post your shower.
Similarly, don't skimp out on a fan with a timer switch. Try looking for a fan with over 150 CFMs to help your bathroom feel less claustrophobic and give it some breathing room.
Low Lighting
Many homeowners skimp out on good lighting while re-doing their bathroom. They either install a light on the ceiling or top of the mirror. In general, there are three types of lighting; task, ambient, and accent lighting. It's always best to use all three lightings in your bathroom remodel.
Task lighting is for your daily tasks like makeup or shaving a beard. Ambient lighting is generally to brighten the area to see around and walk in the space comfortably. Last but not least — install accent lighting if you want to add a modern look to your bathroom.
Every time you do regular grooming, the light on top of the mirror will cast a shadow that'll make you look tired. It's essential to have the light coming in at an angle from the side. So, wall sconces at the right height will do a better job here. You can also use accent lighting to create drama and showcase the statement features of your bathroom. Lighting can truly make or break your overall bathroom design.