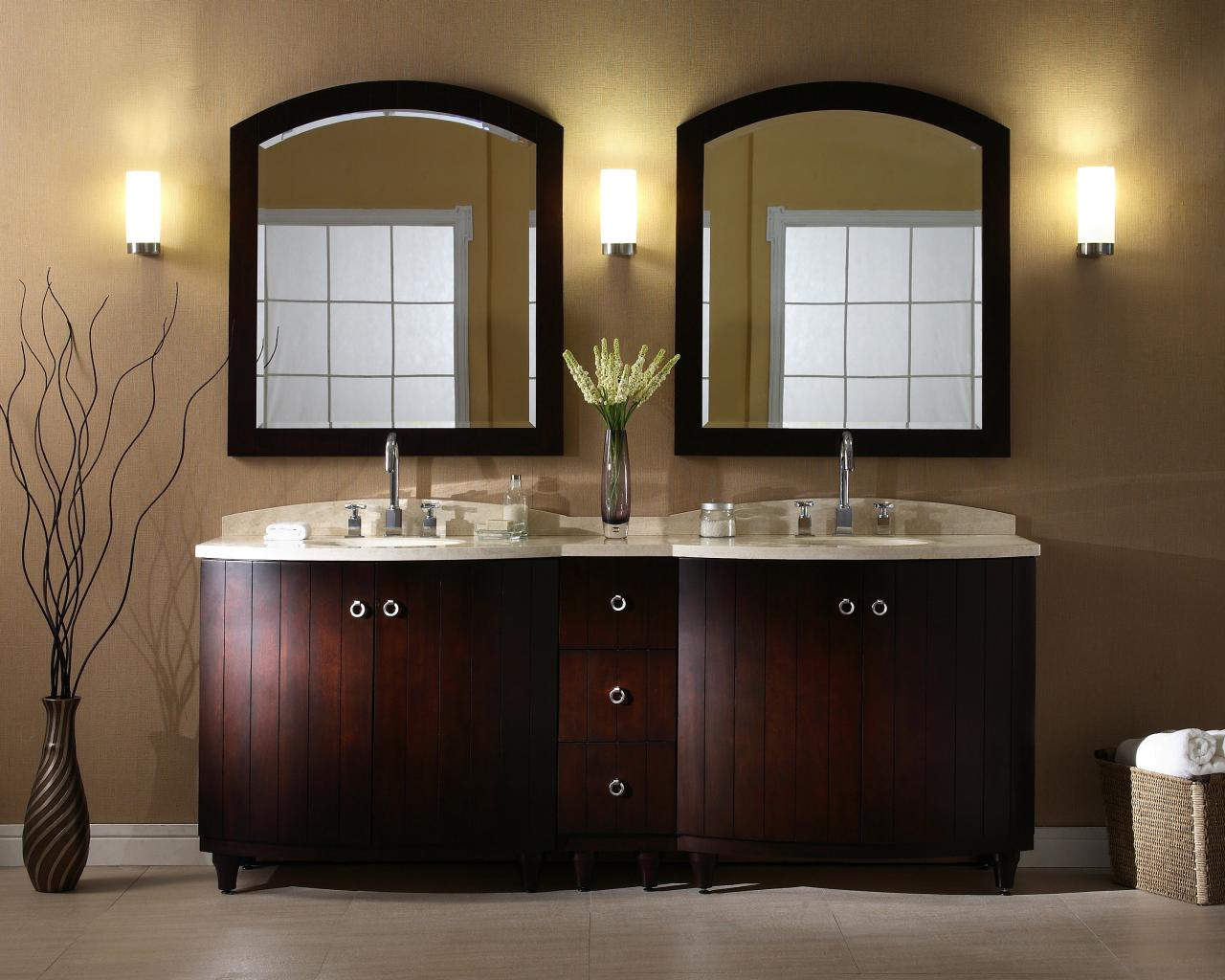 3 Easy Steps to Choosing the Perfect Bathroom Vanity for Every Bathroom
Modern bathrooms are not just hardcore functional spaces but rather a blend of function and style.
For instance, who thought that a combination of a mirror and a perfect bathroom vanity could be so visually opulent? Yes! Yes, we are talking about how to find that perfect bathroom vanity!
When it comes to bathroom remodeling, many elements go on to add the oomph to your bathroom. However, vanities are the first element that draws the attention of an eye as soon as you step in. I mean, of course, there are some bathrooms where grand tubs steal the show — but this is more of a general thing. Even in powder rooms, a perfect bathroom vanity can rise and shine. As the focal point of the bathroom, it effortlessly combines style with convenience. And that's all the glamor one needs in a tiny bathroom, especially.
Thanks to the rising ROI on bathroom remodels, there is a range of vanities available to woo every aesthetic taste and functional need in the market. But we know what you are thinking. How do you figure out which is a perfect fit for your family's needs?
Before you proceed any further, let's draw your attention to why you need to think about this seriously. We don't want you to make a decision you will regret later on. After all, you are not going to remodel every year, right? It has to be just right. Besides, bathrooms are damp and humid spaces. So, it follows that whatever you choose should be able to stand up to the moist environment too. In short, you are looking at a combination of the right dimensions with the right material.
Now, you also have to consider why you are getting a new one in the first place. Some of you may be looking for a perfect bathroom vanity to redefine your master bath; others a structure to suit their powder room. Well, we know that you are well aware of the different styles of vanities to choose from. We just take you a little further by helping you to decide the right vanity, depending on the size of the bathroom too.
Here's what you need to consider:
1. Consider the Bathroom Use
It's advisable to understand beforehand how the vanity will be used in the given space before investing in the product.
The needs of a master bath are different from that of a guest bathroom. That goes for the powder room as well. It would be best if you knew the purpose of vanity. Your need will help you to decide on the particular materials to use, the required storage space, and also the number of sinks that need to be installed.
You have to make sure that you pick up a durable material for your vanity.
Ideally, it should be low maintenance as well, especially if you plan to use the vanity every day. Veneers and engineered stones are a good option in this instance. Other than this, if the installed vanity is going to be close to a frequently used shower, consider using water and humidity resistant materials like laminates and thermo-foil.
Be wary of tough-to-clean grout of stones, and moisture issues of wood — especially if the materials have not been sealed and lacquered.
3. Choose the Right Vanity Style
You can find so many different styles pervading the bathroom furniture market.
From its traditional avatars to savvy, spa-like structures — bathroom vanities come in an endless variety of styles, sizes, cost range, and materials. Pedestal, Vessel, Floor-mounted, Wall-mounted, and Corner are some of the styles to choose from.
However, not all are equally suited for each bathroom. In fact, it all depends on the size of the bathroom.
Vanity for your Powder Room
A powder room is traditionally the smallest room in the house. Since it is not your regular bathroom, it is cut out to accommodate only a tiny vanity.
Moreover, as a powder room is not used for bathing, you don't need the space here for placing the regular personal care items like shampoos, towels, and the hairdryer. That's why a vanity with a single sink and a small countertop works well in a powder room, provided there is space to access the toilet. 
Corner bathroom vanities too fit cozily into a corner while also being out of the way — giving the room more usable space. A light-colored corner vanity will reflect light in the place, creating a semblance of open space.
Even small wall-mounted vanities provide the needed storage in the powder room without taking up valuable floor space, making them perfect for smaller areas.
What to Remember: When it comes to choosing the vanity for your powder room, look for a piece that doesn't have too many oddities. Avoid opting for a structure that has an unusual color, different storage configurations, or excessive styling. This is especially important if you plan to resell your house in the future. 
Style Tip: Make a statement with Shaker-style vanity if you happen to flaunt a Craftsman-style home — the design with clean lines and squares, tapered legs, and minimal orientation blends with any style.
What Size to Pick: Generally, the standard width of single sink vanities ranges between 24 to 48 inches.
Vanity for Master Bathroom
The master bathroom or a Jack and Jill bathroom tends to have a double sink vanity with loads of storage space for the essentials — leaving the countertop clutter-free. The structure is perfect for two people who may want to access the vanity at the same time. A double vanity works well to enhance your home's resale value too.
What to Remember: Having two sinks also means that you will have to pay more for plumbing. This is besides the cost of the finishes and the structure itself. Another downside to having a double sink vanity is that you will have to do more cleaning, which may not go down well with some of us.
Style Tip: a Prefabricated two-sink vanity also works well in a master bath. It can also be installed easily with its fixed dimensions. It is also possible to place two freestanding pedestal sinks side by side or on different walls. These sinks have mainly evolved in the last decade or so and are available in a wide variety to suit different needs.
What Size to Pick: Double vanities usually run between 60" and 72" in width, but there are some that are as small as 48".
A guest bathroom is used by all age brackets, including children and teenagers. It follows that such a bathroom needs a sufficiently sized vanity that can hold all the clutter beside the basic bathing essentials.
Style Tip: Go the extra mile by creating specific storage places for holding stuff like cosmetics, hairdryers, etc. to save your countertop from becoming a complete mess.
What Size to Pick: A good 60" vanity with two sinks and drawers underneath will be ideal.