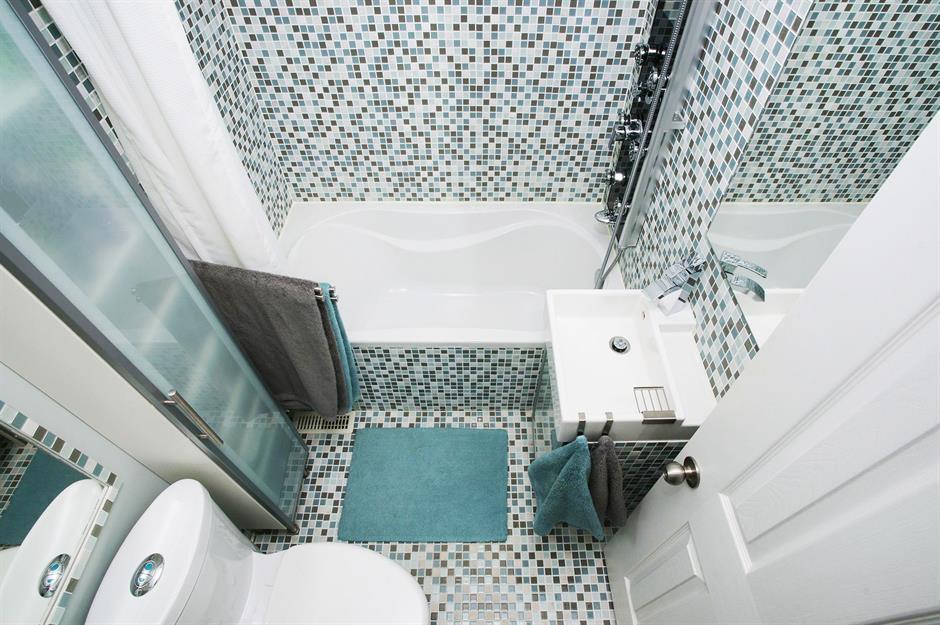 Mistakes You Must Avoid With Your Bathroom Design in 2023
Bathroom remodeling is a serious commitment. Once you've started, you need to see it through to the end.
Point is: Whatever your priorities may have led to the decision to remodel your bathroom, you've got to make the decision count. Whether it is about improving the visual aesthetics of your bathroom or improving the functionality of the space, you've to make a series of right decisions to get a successful bathroom to remodel.
In the midst of this all, it is easy to get carried away. Chances are, you may be looking to bring in a heavy dose of dramatic glamour by going in for glass, mosaic tiles, or even a glass mosaic bathtub. But those Pinterest-worthy designs may go out as soon as they came in. So, whatever you decide, you must be planning for the next 5-10 years and not just right now.
Sometimes, as a matter of fact, knowing what NOT to invest in is even more crucial than knowing what to invest in. And we are here to walk every step with you to help with your project. We have seen hundreds of homeowners make these mistakes and ruin their dream projects…and we are here with the alternatives!
1. Exceeding Budgets or Not Having a Realistic One
Remember that bathroom remodeling has the potential of being very, very exorbitant. But you should never be taking on more than you can handle.
It's perfectly normal to go into rhapsodies over your new remodeling project. In fact, the thing about big projects is that they always bring that out of us. So, in order to have a working plan, it is imperative to decide on the budget. It would be best if you didn't even begin before that. After all, the last thing you want is to leave the project midway when the cash runs out. Also, once you are clear on the kind of money you intend to spend, you can prioritize the tasks that are most important for you.
First, it's a good idea to consult a contractor to get rough pricing of the labor and the cost of materials. This is the very beginning. You can follow it up by adding 20% of the total amount for any unforeseen costs that may come up during the course of the project. Maybe, you don't like the final shade of the paint on the walls or you suddenly decide to upgrade the countertop material. Even some unexpected plumbing problems may occur. What about any unexpected damages? You should always have that extra coverage to deal with the unseen.
2. Doing the Complicated Work Yourself
You may be the best and the most enthusiastic DIYer under the sun but please don't forget that bathroom renovation is a tough job that needs expert hands. In your bid to save money, you may end up doing more damage than ever. There are certain parts of remodeling like installation of plumbing and electric work that experienced professionals best do.
Besides, there are other issues like the rotting of pipes, occurrence of mildew, etc that ask for proper installation of new sinks and showers. Not doing those correctly can cause the same issues in the future too.
Related: DIY or Professional Bathroom Remodeling Service – What to Choose?
Before you start with the remodeling process, do plan in advance the changes that can be brought about in the bathroom to enhance the storage capacity. Think of deep cabinets, shelf storage above the toilet, additional shelves in the linen closet, or extra drawers with or without handles. Remember, your storage needs will grow as your lifestyle and family dynamics change…and it's good to add more storage now.
Take this in your stride and add a sleek contemporary vanity that will double up as a great storage space too. In fact, it can be the real head-turner of the bathroom. Think out of the box and get an open bookshelf on the wall for some oomph here if you need to. Whatever your style, you may not get another chance to create extra storage for years. Take advantage of it!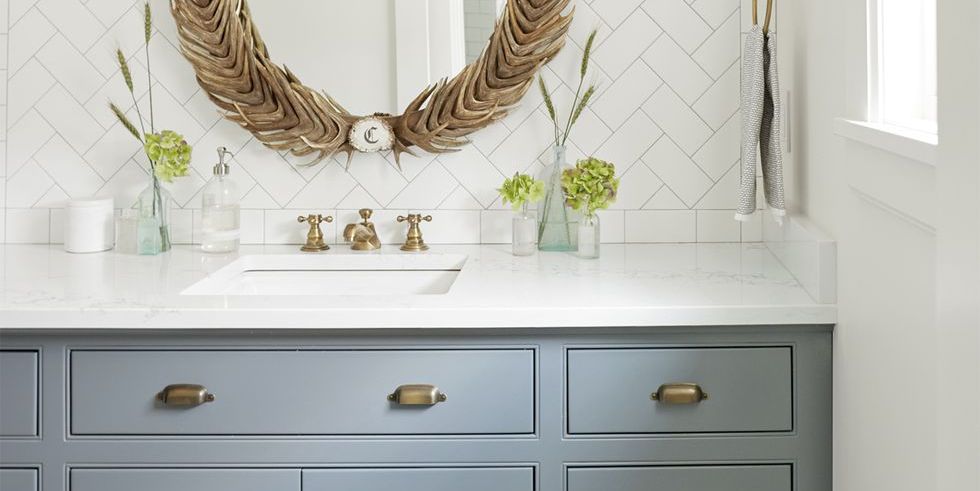 4. Leaving Problems Unattended for the Future
"Great is the art of beginning, but greater is the art of ending."
If during the course of the task, you find that there are some unwanted gaps like a visible pipe or maybe a hole in the wall that ought not to be there, get it attended to there and then. There is no way it is going to disappear over time…and you will have to put up with it day after day. You are already spending a bomb on your bathroom remodeling…Why leave it for some other day?  Complete the project and be done with it. You will have to hire the professional again, undergo repairs and incur damages if you leave it for later. Honestly, what's the point?
5. Not Leaving Clearance for New Installations
You may have been eying that whirlpool for a long, but have you actually measured the available space to see if it will fit in? How about those sets of cabinets that were on sale last week? Are you sure there is enough space in the bathroom for the cabinet doors to open without obstructing your movement? You HAVE to know before you get those things.
Furthermore, when you move walls and the plumbing fixtures, you've to make sure that the new layout follows the building codes for minimal spacing guidelines. The fixtures and the furnishings must be placed keeping in mind their everyday usability too.
Remember, the installation of a standard toilet needs proper spacing from the back wall to the start of the toilet flange, which is a full 12 inches. You have to make sure the plumber takes care of such important things too. Where there is an issue with the moving of the flange, you may have to opt for specialty toilets that will cost more.
Now, before you indulge in some heavy-duty expenditure, make sure to take measurements of the space available. It makes sense to take help from a professional for this too.
6. Hiring the Cheapest Contractor You Can Find
Never ever underestimate the importance of a good contractor.  Going with one that barely has any experience can cost a lot later on. You don't want to spend thousands on materials, only to have them installed imperfectly, right?
Always hire a contractor with sufficient experience in the field. It is always advisable to make your selection based on trusted sources, testimonials, and recommendations. Also, ensure that the selected candidate is licensed and insured, and doesn't charge a bomb for the work. Remember that the contractor and his crew will be moving in and out of your house for a considerable time. You want to make sure they can be trusted with you and your family too.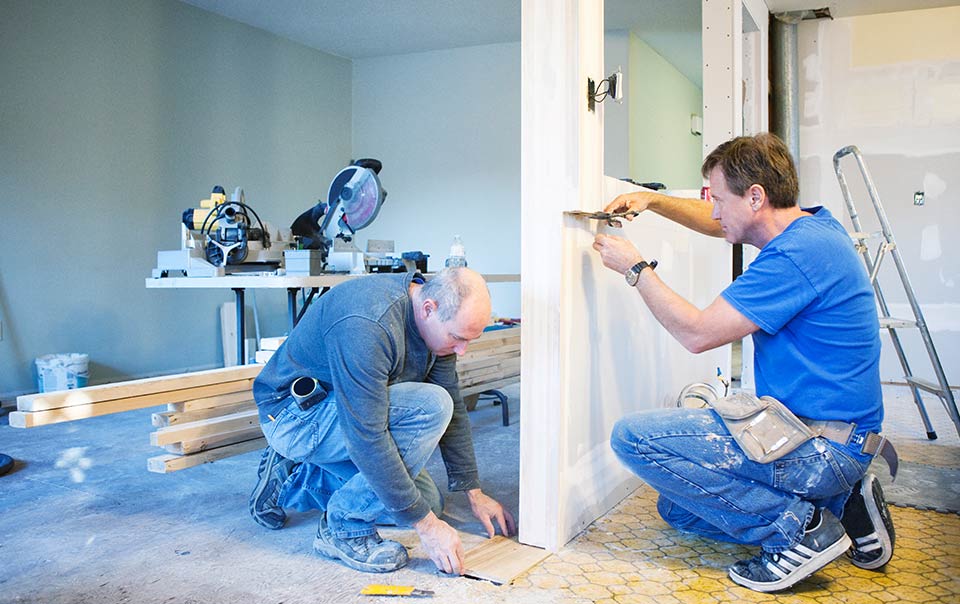 7. Choosing Materials that Get Damaged Easily
This is one space in the house that is majorly exposed to moisture. From high moisture levels to temperature shifts, the bathroom takes it all.
It is super important to choose the right products that will be able to withstand water damage. There is no point blowing up so much money without bothering to check if that wallpaper you have been smitten with can actually put up with the high humidity and if your wooden tub and vanity will last the test of time. Always plan for the future and choose materials that last, even if they cost a little more.
8. Choosing Odd Fixtures
Honestly, how long do you think black fixtures in an all-white bathroom will last? You may find them alluring, but if you sell the house, will they be perceived the same way by another homeowner? Instead, it is better to invest in classic and neutral fixtures. Neutrals have an evergreen charm that will never lose its appeal…no matter the time and era.
Neutral shades such as crisp white, serene cream, pearl grey, and rich brown go on to create a bathroom that looks clean, serene, and collected.  You can have fun with them too if you want. For instance, a white stool, shimmering tiles in multiple shades of grey on the tub surround, and a pristine white vanity with beige undertones are a recipe for serenity. Years will go by before their subtle charm begins to fade.
Besides, such colors also add dimension to the space and make it look bigger. Since the color palette never goes out of style, the color scheme will serve well whenever you decide to sell your house too.
9. Not Focusing on Ventilation
The importance of proper ventilation in the bathroom can never be emphasized enough. It will get groggy (and uncomfortably wet) in there if you don't have some sort of passageway for air.
Windows do the job very well. If you want additional ventilation, you can also invest in a fan with a timer that continues to run for a while after you have used the shower. This helps to mitigate the build-up of condensation and prevents damage to the ceiling paint.
Remember, this is a code requirement in some areas as well, especially if your bathroom doesn't have a window. In fact, a good quality vent must be invested in even if you have a window in your bathroom. A fan that has 150 cubic feet per minute of air exchange is recommended to preserve your newly-refurbished bathroom.
10. Bad Lighting
Lighting plays a vital role in creating a functional and soothing space and must not be ignored. So many people read on the toilet, and do makeup near the vanity…and even if you are not one of those people, why would anyone want a dim and dull space when you bathe?
Remember, the tub area, the shower, and the vanity need to be complemented with different lighting choices to make the space come alive. Side-mounted scones look classy placed on either side of the mirror. You can try layering the lights by combining chandeliers and pendants with task lighting as the second layer. Accent lighting can be used as a final layer for accentuating the architectural finesse of your newly renovated space.