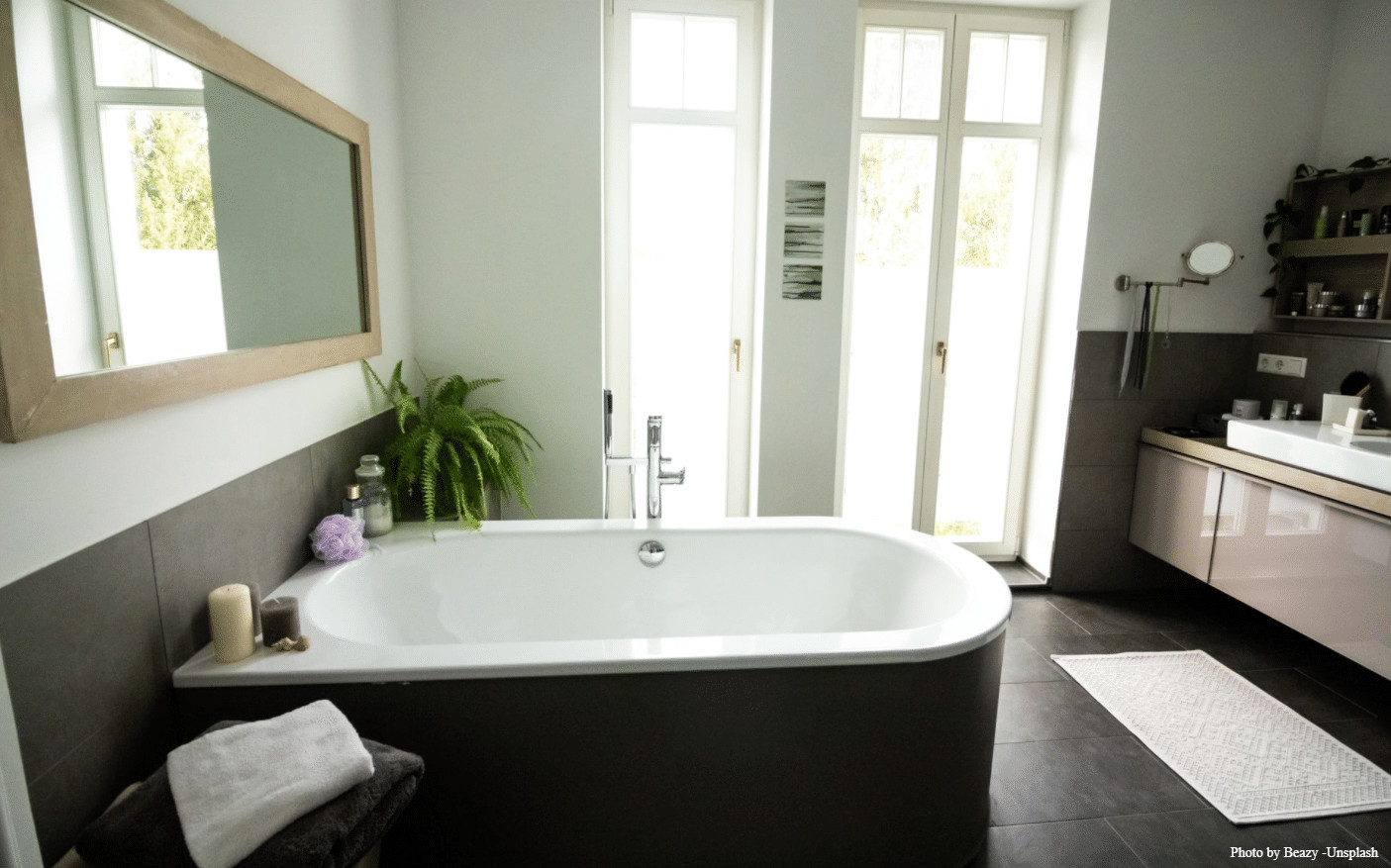 Bathroom Flooring Ideas for Your Next Remodel
Choosing the right bathroom flooring is not only a functional decision but it is also responsible for contributing immensely to the bathroom design. However, it isn't the easiest decision to make and you need to consider several factors before you choose.
For instance, your priority while choosing the flooring for the living room, bedroom can be about appearance first and performance; second. But a bathroom requires much more than just good looking flooring and short-lived trends. Thus, you should note down these lasting bathroom flooring ideas that fit all your needs and strike the perfect balance between functionality and design.
How to Choose the Right Bathroom Flooring?
Your bathroom floor needs to be sturdy, water-resistant, durable, and slip-resistant to the least to qualify. It's always best to know in-depth about your options before committing to a massive block of tile that won't do the job.
There has been a significant change in the flooring industry now more than ever. With new trends coming every passing year, it isn't easy to find good flooring designs ideal for your bathroom layout.
Let's look at some of the most common and popular bathroom flooring ideas: ceramic, vinyl, natural stone, and porcelain are all sitting front row. Also, there's concrete, laminate, hardwood, and many more making a statement.
Before you choose the tiles, here's a quick rundown on qualities you need to pay attention to. Choose tiles that match your aesthetic but also are more practical in terms of functionality and budget. Ensure they are mold and mildew resistant and easy to clean; the lesser the grout lines, the easier the cleaning.
Here's a breakdown of brilliant flooring ideas that will add a wow-factor to your bathroom design.
Ceramic Tiles
When it comes to budget-friendly bathroom flooring options, ceramic and porcelain tiles have always been neck and neck. They both have their unique characteristics.
For instance, ceramic tiles are water-resistant, slip-resistant, and less brittle. They won't crack easily but have a low resistance to stains.
They also come in various colors and patterns, and they can range anywhere between $5-$90 per square foot.
Porcelain Tiles
If you think ceramic tiles are best for you and your bathroom design, you'll probably prefer porcelain tiles too. To begin with, porcelain tiles absorb less water, are more durable and denser.
They also have high resistance to stains and frost, fine-grained finish, and are more robust than ceramic tiles. Their only drawback is the installation can be time consuming and quite laborious than ceramic tiles. Hence, it's crucial that you hire the right contractor to do the job.
Due to high resistance to cracking, it is easy to remove or replace them. They're easy to maintain, clean, and can last for decades with proper care. Also, porcelain tiles come in various sizes, colors, patterns; and are a budget-savvy option for your bathroom design.
Stone Tiles
We've all heard about stone tiles, aka marble, granite, and quartz. A dreamy and timeless choice for your bathroom flooring, but they have their setbacks.
While they can aesthetically tick all the boxes, stone tiles don't come cheap. If you're on a strict budget, they can be a great addition to your bathroom wall or shower wall too. Though they are highly durable, stone tiles need regular cleaning and maintenance. It's an excellent long-term investment if you have the budget to splurge on these gorgeous, high-end tiles.
Vinyl Floor
Often mistaken for laminate, vinyl tiles have quickly taken over the market. They mimic wood-look and stone tiles without the hefty price tag.
Vinyl is also less high maintenance, waterproof, and a durable choice. They're a great replacement option for laminate and can last for years to come. Vinyl is also a better, cost-effective solution for people with a small budget.
Installing a vinyl tile is super easy and can be DIY-ed without worrying about adding much to your bathroom remodel costs and installation charges. Lucky for you, vinyl comes in a variety of patterns and styles. They are also a versatile flooring option for your bathroom, thus giving you the creative freedom to choose what you like.
Laminate Floor
Laminate is a wood-based floor that is affordable, durable, and easy to install. It's the best flooring option if you want to mimic the hardwood look and feel. As you look for the right laminate flooring, it's essential to keep in mind these key considerations: the type of laminate you want, style, and durability.
Water-resistant laminate floors have become a popular choice for families. It's easy to maintain, and you can clean messes with a wet mop. Similarly, it is kid and pet friendly and stands up to the spills and splashes of day-to-day life.
Hardwood Floor
Hardwood can capture the warmth and timeless nature of your bathroom with its unique design and innovative water-resistant protection. It can add a lot of personality to your bathroom space and increase your home value. However, there's a lot more to hardwood than just its looks.
Being a natural material, it comes with a lot of benefits. It's eco-friendly, highly durable, and can last for decades. It can be restored and refinished to its original look too.
Concrete Tiles
Modern industrial looks are popular right now, and concrete floors complement the niche desire for a more fashionable and more sophisticated look. On top of that, concrete tiles can add a great contemporary touch to your trendy loft or studio bath space.
Cork Flooring
Cork planks are an excellent option for your bathroom for various reasons. It is highly sustainable, eco-friendly, and economical.
Not a single tree is cut to make cork floors. Instead, the barks from the harvested trees are then processed into small granules. It is these small granules that transform into cork planks.
Cork planks are easy to install, absorb water in their natural state, and are easy to stand or walk on. Not just that, cork flooring can also significantly reduce foot fatigue.