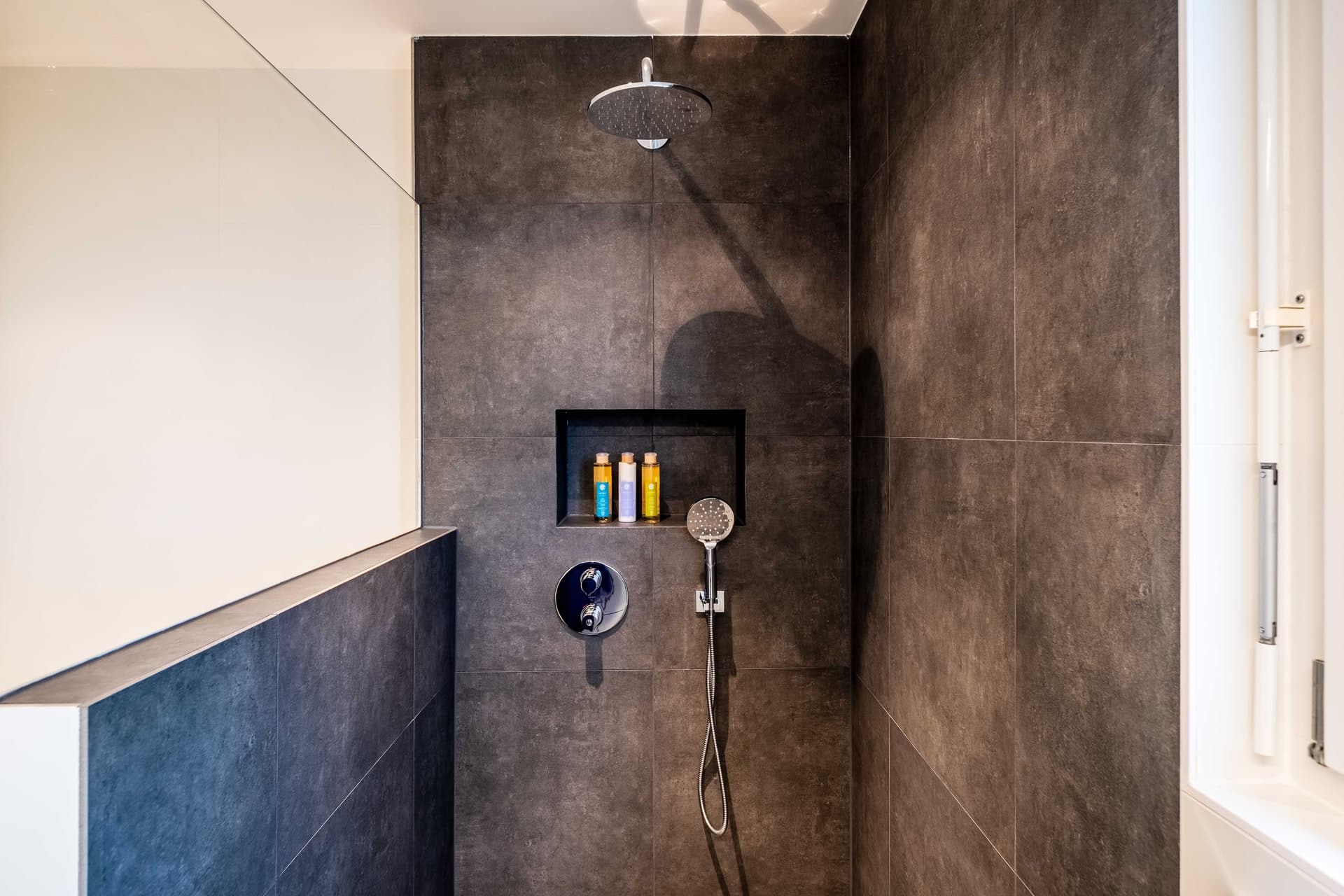 Standard Shower Sizes To Choose During A Bathroom Remodel
If you're remodeling your bathroom, you're probably planning on putting in a shower. An important thing that you should remember during the shower remodel is that there are several standard shower sizes, and you need to plan the bathroom remodel process accordingly.
From a multi-head framework to a traditional overhead shower, installing a shower involves a lot of factors. For instance, the standard shower size, structure, scale, materials, and specifications you require can vary. If you have a large budget, you can make different choices. Here are a few pointers to keep in mind when deciding between various standard shower sizes.
Standard Shower Sizes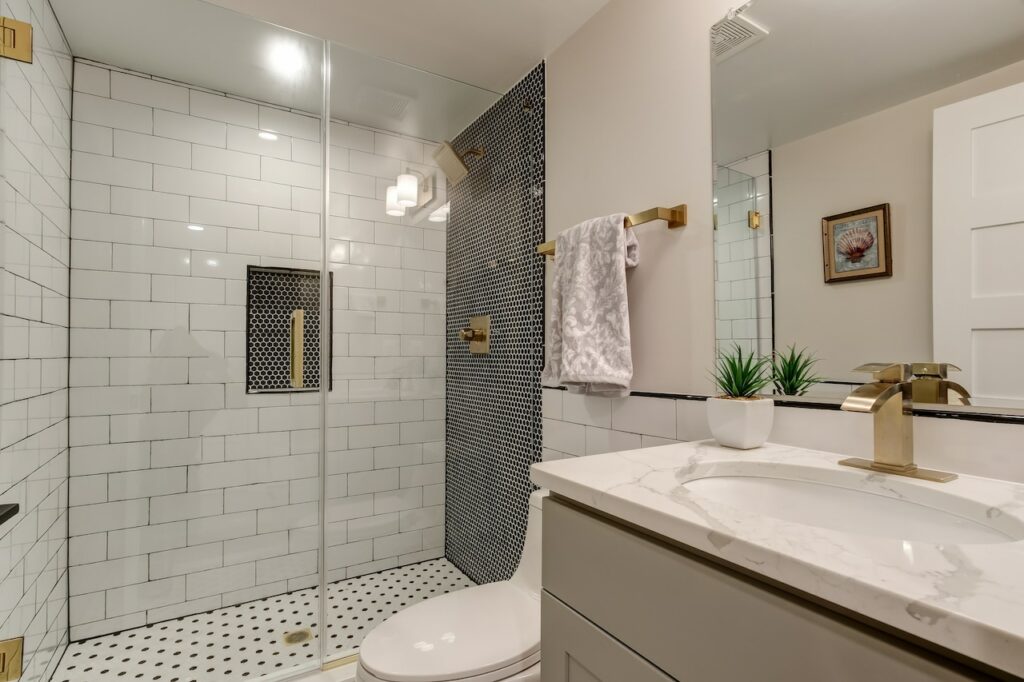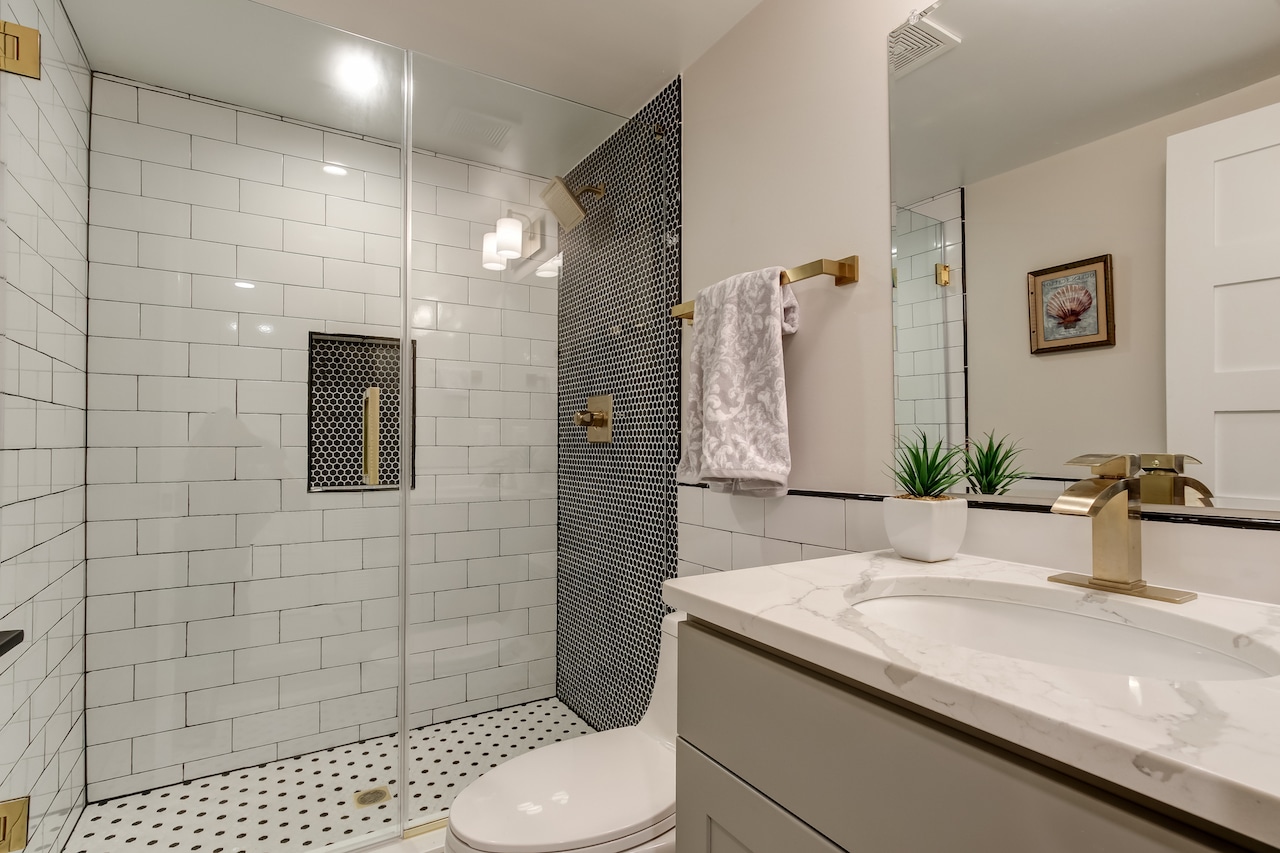 When you start a bathroom remodel, the first aspect to note is the actual size of the space and the standard shower sizes accessible in your area. Ignoring the space available to you is a big bathroom remodeling mistake that you can make.
How should you measure the shower? It's a wise decision to stand, raise your arms, and then move in a circle. It will give you a clear idea of the sizing options and whether they fit your bathroom remodel requirements or not.
The most popular widths are 36, 32, and 60, in that order. However, the lengths will differ.
Although standard shower sizes as small as 32′′ x 32′′ are available, most homeowners prefer a 48′′ x 36′′ shower. If you have some extra room, a shower with minimum dimensions of 60″ x 36″ is a standard option. Here's a rundown of the most popular shower sizes for your ease:
32″ x 32″
34″ x 34″
36″ x 36″
42′ x 36″
48″ x 36″ 
48″ x 48″
60″ x 36″ 
You can then determine if you want a larger shower or whether the standard shower sizes are appropriate for your place. If you want your builder to install items like a bench or other amenities, go for a larger room.
First, you need to decide if you want a standard enclosure, a freestanding walk-in, a steamy sauna, or a shower or bath. Other stuff to think about:
Is it for a master suite?

Is it for the master bath in a different room?
If you want to use steam, the ceiling height should not exceed 8 feet. The following are some typical steam shower measurements (L x W x H):
42″ x 42″ x 82″
54″ x 35″ x 89″
60″ x 48″ x 96″
66″ x 66″ x 90″
71″ x 47″ x 88″
Placement of the Shower
What is your preferred spot for the shower? Will it be at the end, in the middle of the room, or in a different enclosed space? Ideally, it's better to locate your new shower in the same location as your old one while remodeling because it will take less plumbing work.
Not only does changing your bathroom layout increase your bathroom remodel costs, but it will also add to the length.
Types of Glass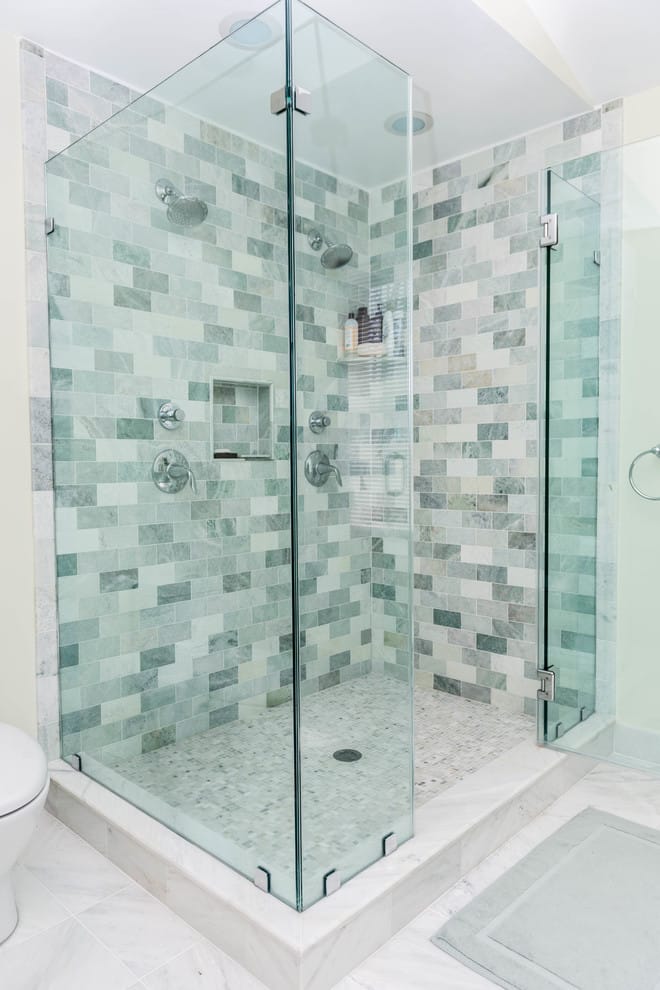 There are multiple types of shower door ideas to choose from. The following are some essential factors to consider when shopping for a shower door:
The most popular glass thickness is 3/8′′ or 10mm. It is long-lasting, durable, and affordable. Occasionally, you can see 12mm or 1/2′′ glass width, which is typically an improvement.
You can also consider showers with this glass thickness to have a more opulent appearance. It is not, however, any better than 3/8′′ or 10mm glass. It will also add a significant amount of weight and expense.
Remember that thicker glass requires more support because of its additional weight, which can impact the cost of hardware.
Note: Without edge protectors on the framework, glass doors can crack and break easily. On the contrary, it's safer to opt for solid aluminum glass doors.
Standard Shower Lighting
Bathrooms don't have to be gloomy, but if they are, a few glass blocks will help freshen them up. It's also a nice choice to use a glass door so that natural sunlight can enter the room. However, if your bathroom doesn't have a window, see if you can install a skylight in your shower. 
Install Fixtures
Do you ever wish for a spot where you can relax and unwind? You should consider adding a bench to your shower. To do so, you should remember to make room for it while looking at standard shower sizes.
If your bathroom is unevenly laid out, consider placing a bench where the ceiling height is the lowest; this will make the space more functional and pleasant. You can also make your bench interesting by installing a chair-like seat rather than a long, flat bench. You may also choose a seat that folds up out of the way when not in use—the possibilities are endless.
Add Shower Controls
Ask yourself: What position do you want your controls to be in while designing the perfect shower? As you may notice, many controls are positioned in a location where you have to step inside to turn the water on or off. Well, that's not always ideal.
It means you'll get soaked from the first blast of cold water. It's best to set the controls in a position where you can control them without going under the shower. 
Choose the Right Showerhead
There are several showerheads currently available, ranging from handheld showerheads to traditional wall-mounted units. Nonetheless, when buying a showerhead, there are some factors you should remember.
Spray patterns: Using different settings, a user will enjoy a variety of water flow patterns—you can pick the one that best fits you.
Adjustability: One of the best features of a flexible shower is that you can change the height of the showerhead to fit your standards. For example, if you are tall, you can set it higher, and if you are shorter, you can change it to lower.
Shower Flow Rates: Standard shower sizes have a 2.5 gallon per minute flow rate. To receive the WaterSense mark, a showerhead must not be used over 2 GPM. Moreover, federal regulations restricted showerhead companies to a fixed flow rate of 2.5 gallons per minute (GPM) since 1994. California has passed legislation restricting the flow rate to 2.0 gallons per second.
Thermostat: The thermostatic function keeps the temperature of your water consistent throughout the year. It aids in temperature regulation by keeping your device from moving into cold water when you turn on another tap in your house.
Add Shower Niches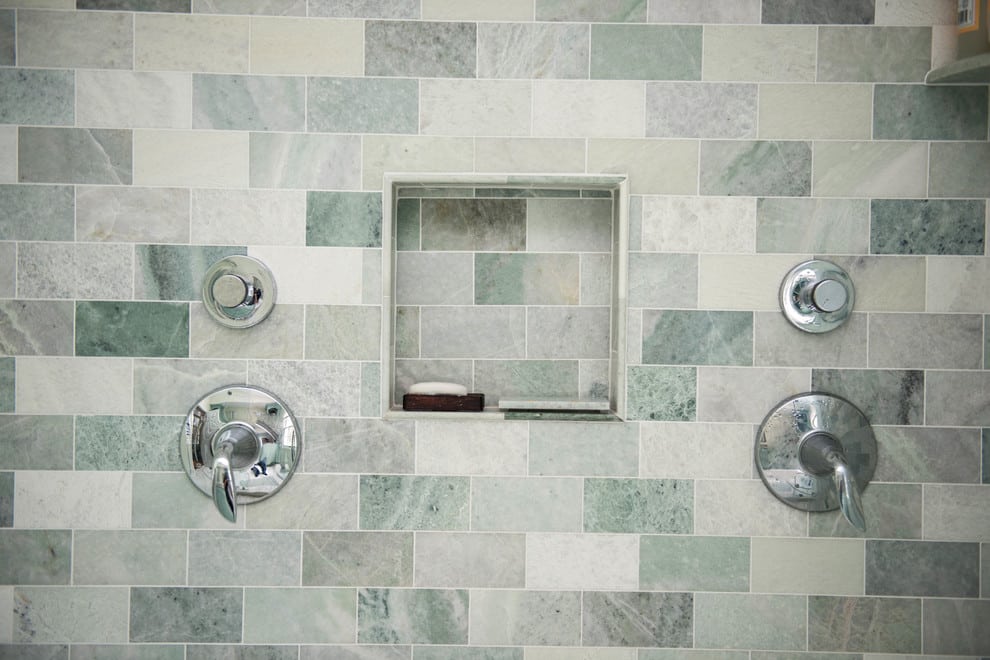 What if you're in a bathroom with no space for soap or shampoo bottles? Imagine putting it on the surface every time. One advantage of remodeling your bathroom is that you can tweak it to include tiny but practical items like a soap tray, a shampoo dispenser, and, perhaps, a niche.
You can have one or two small shelves on the wall to store shampoos, lotions, and other similar products. An important thing to remember is to make these shower niches wide enough to hold even the tallest bottles.
Similarly, when your contractor is planning to install these shelves, make sure they incline them towards the shower to allow for water to drop off rapidly. When it comes to remodeling your bathroom, there are a lot of independent but essential details to remember. Although the easiest step is to figure out which shower you want to add and how much money you want to spend on it.
Make sure to choose from the accurate standard shower sizes, locations, designs, and other aspects that will help you get the bathroom of your dreams.