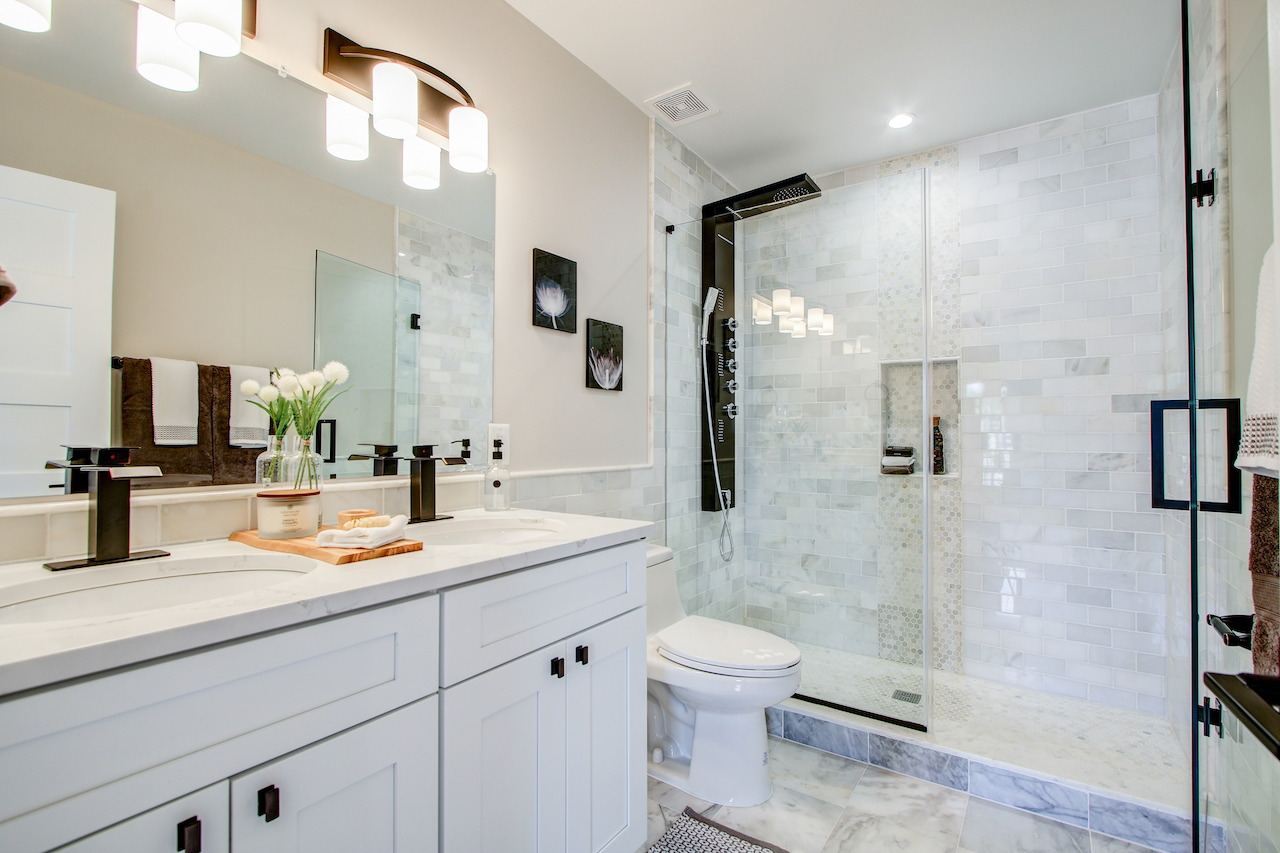 How Long Does It Take to Remodel a Small Bathroom?
If you have decided to remodel your bathroom, there are high chances that the idea has been simmering in your head for a long time. You might already envision yourself in the ideal bathroom like it is already there and you might end up wondering how long does it take to remodel a small bathroom while planning a remodel.
It is imperative to estimate the time needed for remodeling since it is essential to have your bathroom up and running as quickly as possible. Even if you have more than one bathroom, leaving it unusable can cause major inconvenience.
Figuring out the bathroom remodeling length involves several factors. Let's have a look at some of the top factors that determine the time it takes for a bathroom remodel.
Factors Affecting the Remodeling Time for a Bathroom
When it comes to carrying out the remodeling process for a small bathroom, many factors determine the bathroom remodeling length. Plenty of things can also go wrong and hamper your plans so you need to ensure that you carefully consider each of these factors before you begin.
Here are the factors that determine the time taken to remodel your bathroom.
Project Scope
An essential factor that defines the time taken to remodel your bathroom is your project's scope. You must decide whether you want to completely change the bathroom layout or only do a cosmetic remodel. Depending on the scope, the bathroom remodel can take anywhere from a few days to a few months.
Material
The materials you wish to use in your bathroom remodel can also define the project's length. If the material is readily available, it will reduce the time, but if you want to use special-order fittings or imported goods, the time to remodel your bathroom will increase.
Contractor
Lastly, if you plan to do the work yourself, it can take months to find the time to complete the remodeling process. However, the right remodeling contractor will reduce the time to a few weeks. Moreover, if you opt for an owner-operator contractor, it will also be much more affordable and feasible in the long run.
How Long Will It Take to Remodel a Small Bathroom?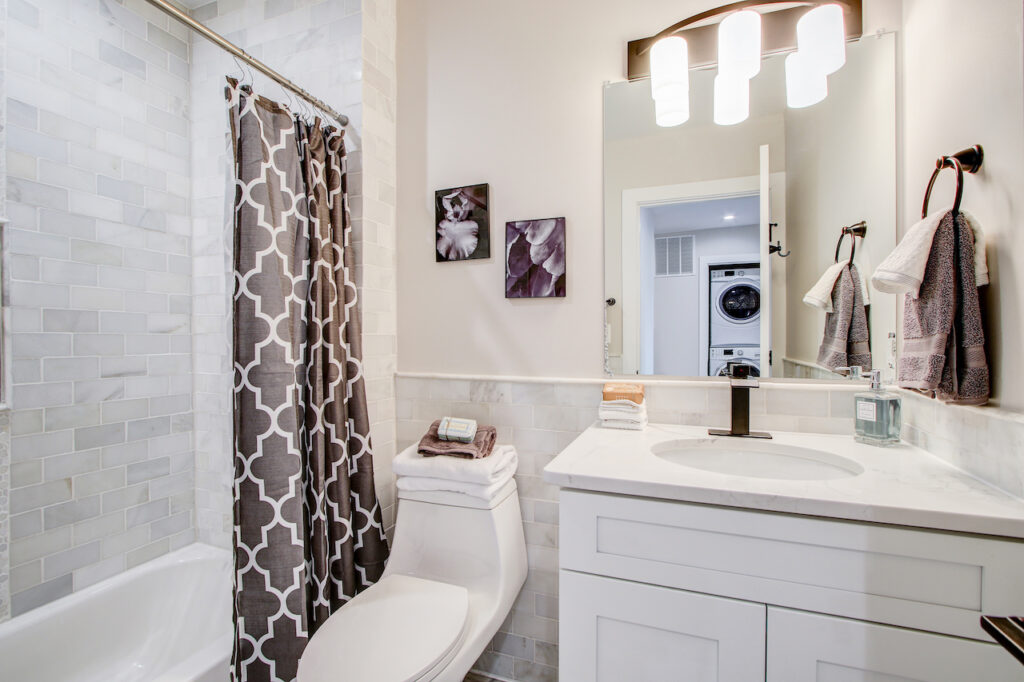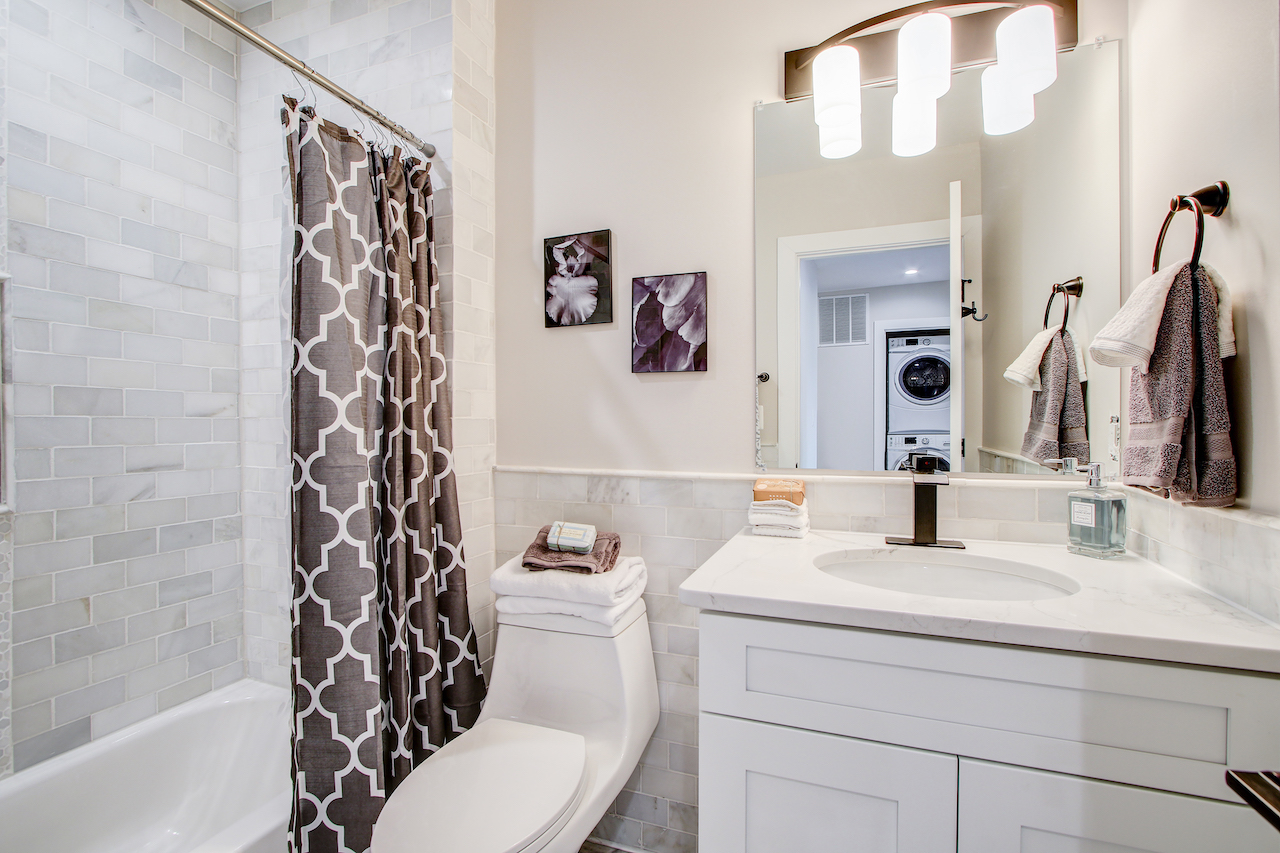 A small bathroom remodel can not only ensure that your bathroom becomes more functional but also enhance the aesthetics. On average, the entire remodeling process of a small bathroom can take anywhere around 23 days to a couple of months.
In case there are any unexpected circumstances or delay in the delivery of goods, it may extend the time needed for remodeling. It can double the process and take up to 46 days to complete.
The remodeling of a small bathroom can involve a few steps that can help you understand the timeline of the project. The steps involved are as follows:
Demolition
The first stage of the bathroom remodel is the demolishing of your old bathroom. It involves removing the old fittings or bathroom flooring to make way for the new layout. If you want to install a structural beam or add new windows, you can do it at this stage.
Sheeted walls or even timber studs will be easier to work around rather than solid brick walls. It can take 2-3 days to complete this stage.
Rough Carpentry
Once the demolition is complete, you can move to rough carpentry. You may even skip this step in case the underlying structure is in perfect condition. The labor required for this stage can take up to 2 days to wrap up.
Plumbing
This is the stage of your bathroom remodel where you get the plumber involved. They will start the rough-in of plumbing points of the floor and walls. This will give you a layout of where everything will go in your bathroom. It can take two days but may take more time if you are planning to move the toilet or tub.  
Electrical and Insulation
After plumbing, the team of electricians can take a rough-in for wiring for electrical outlets. It involves running the electrical lines but not completing the connections and can take 1-2 days to complete.   
Since a small bathroom will only involve one or two walls, the insulation process will only require a few hours to a day. You may need to have an insulation inspection in a few areas, which might slow down the process.
Drywall
This stage will involve hanging the drywall right after the insulation is complete. It is an easy task that requires only a day. On the other hand, the finishing of drywall – adding a joint compound, drying it, and sanding may involve two more days.   
Painting Your Bathroom
The next step is painting the entire bathroom and giving it a fresh look. It is a relatively straightforward process taking a day to complete.  
Tile Work
If you wish to enhance the appearance of your bathroom, you can add tiles of your choice. This stage involves the process of applying the tiles and then letting them dry. The process of adding tiles can take as long as two days to complete.
Cabinetry and Trim
Once the layout is ready, you can fix the cabinetry in the bathroom. Since there is only a minimal need for cabinets in a bathroom, this step will not take much time.
Flooring
The flooring for your bathroom remodel can also influence the time needed for this stage. While a simple vinyl floor will only need one morning, any other floor like tile or engineered wood may take longer to fix. On an average, installing the flooring in can take two days.
Hookup and Fixtures
In this step, you can add or move the toilet, sink, taps, or any other fixtures you want in your small bathroom. You may need two days to complete all the work relating to the fixtures.
Final Touches
Lastly, you can add the finishing touches like adding towel bars or take care of tiny miscellaneous tasks to complete the remodel of your small bathroom.