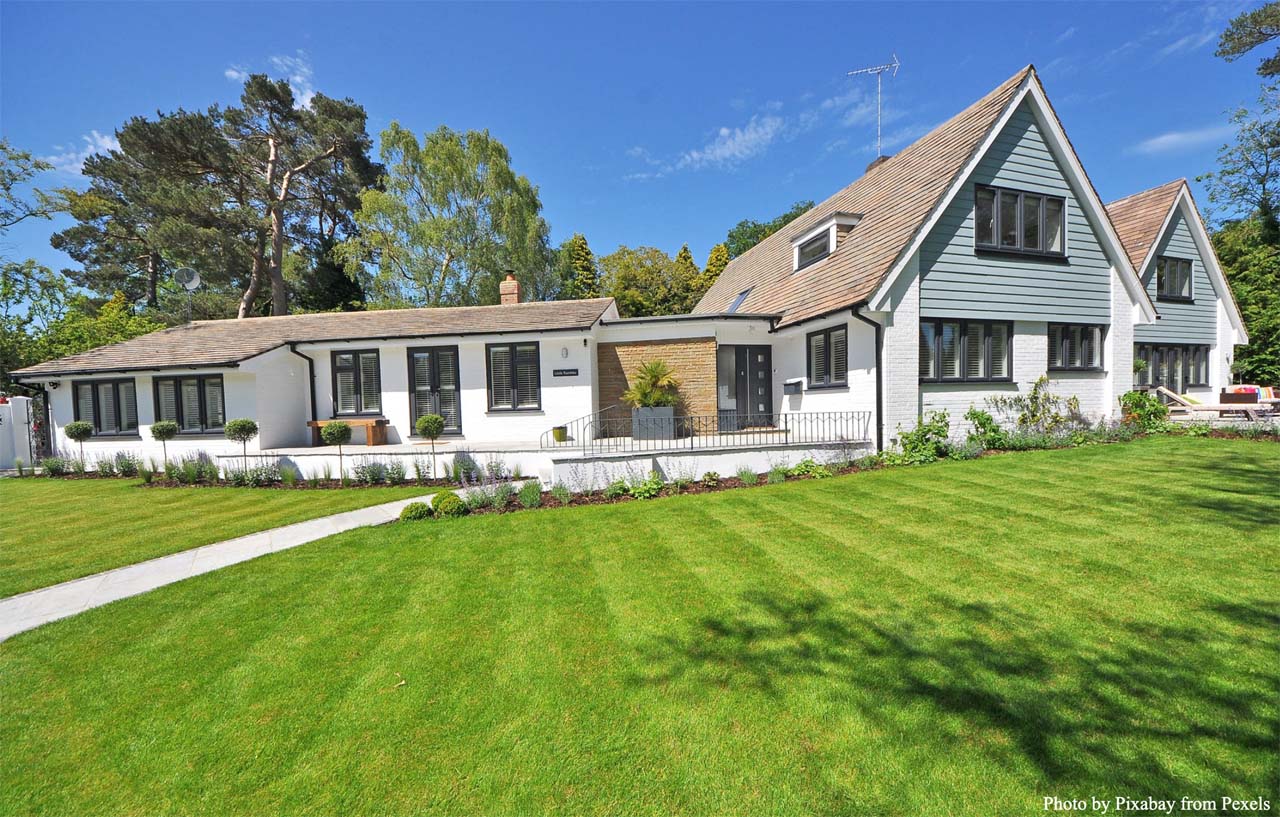 How to Set a Landscaping Budget and Save Money While Remodeling
Creating a landscape that complements your home while staying within your budget is a crucial aspect of homeownership. It's crucial to have a yard that meets your current demands while also managing your landscaping budget.
Furthermore, beautiful home addition and landscaping increase the value of any property, regardless of its size. So before embarking on your landscaping budget journey, spend some time examining your objectives, needs and also recognize the cost drivers for a project of this magnitude. 
How to Set a Landscaping Budget? 
A budget is a detailed list of the costs you expect to incur for your landscaping project. Your budget should be reasonable, well-organized, thorough, and straightforward to follow. So you're wondering why and how to set a landscaping budget? Establishing a budget will help you determine what is required to accomplish the landscaping project and how much each item should cost. Remember, budgeting is much more than just planning. 
Regardless of who is doing the job, you will have to keep a careful eye on the budget and be aware of the expenditure. Wherever feasible, factor in some flexibility to guarantee that your project can manage the unforeseen. According to studies, good landscaping can increase the value of your property by 10% to 12%. 
Cost of a Landscaping Project
The cost of a landscaping project might range from $5,000 to over $100,000. When trying to decide on a budget, please remember that investing in skilled landscaping will immensely increase the value of your home. Spending 10% of your home's value on landscaping is a general rule of thumb. So, if your home is worth $400,000, a landscaping expenditure of $40,000 is reasonable.
Lastly, a landscaping budget worksheet does not need to be long, but it should be thorough enough to be reasonably realistic, based on the size of the property and the complexity of the task at hand.
Landscaping Budget Basics
A budget is an itemized description of anticipated expenses for your landscaping project. Your budget should be realistic, organized, detailed, and easy to track. Establishing a budget helps you determine what is required to complete the landscaping project and should include how much each item should cost.
Effective budgeting is more than just planning. A responsible homeowner will monitor the budget closely and be conscious of the investment, regardless of who is actually performing the work. Build in some flexibility wherever possible to ensure your project can handle the unexpected. 
Depending on the size of the lot and the complexity of the landscaping project, a landscaping budget spreadsheet need not be lengthy. Still, it should be detailed enough to be reasonably accurate.
How to Start Planning Your Budget
Preparing your landscape can be an enjoyable aspect of the pre-planning process. The first step in your outdoor remodel project is researching. You can start by listing the actual expenses of what you want to include based on the size of your property. Begin by making a list of projects you'd like to finish, such as:
irrigation installation

general maintenance

new plants and shrubbery

organic garden set-up

fences or retaining walls

address drainage issues

flower bed preparation and planting

exterior lighting

outdoor entertainment features: firepit, built-in seating, or outdoor kitchens
In addition to individual activities, make a prioritized list of which parts of the land you'd like to concentrate solely on. Based on your property, you may want to beautify the whole front, back, and side yards, or you may only want to emphasize one section outdoors. If you have a restricted budget or a vast quantity of land, splitting up the landscaping project into different stages is an excellent idea.
How to Keep Your Landscaping Project On Budget 
Keep a record of who will be completing the work once you've compiled your preliminary list of requirements. If you intend to do the majority of the work alone, be honest with yourself about your time and abilities. For instance, if you have time for shopping and work on the weekends, you can distribute your budget over a prolonged period. You can also save money by buying items during the off-season or waiting for sales.
Alternatively, if you're going to hire a professional to do all or part of the task, make sure you know exactly what you want them to do. Your pre-planning discussions should be precise and thorough, with time set aside for any necessary drawings. Your expert will tell you how long the project will take to complete and offer you an estimate.
Keep track of spending regardless of who is doing the work when learning about how to set a landscaping budget. This could include keeping a simple spreadsheet of costs or renting tools if you're doing your own landscaping. Your professional's quote should include all costs and fees. 
A revised work order form should be completed and signed by both parties if any changes are made throughout the project. This ensures that a paper trail of all modifications and prices is kept.
Miscellaneous Cost Drivers 
A permit may be necessary depending on the nature of your project. Permits may be essential for certain fence designs, retaining walls, or excavation, for instance. 
Remember that you are responsible for ensuring that the necessary documentation is filed. You too can check with your local development and planning division to determine if your project requires a permit. Alternatively, consult your remodeling contractor, who may be able to secure the permit on your behalf.
While figuring out how to set a landscaping budget, costs can rise as a result of delays in materials or transportation. If you have a flexible budget, you might be able to afford overnight shipment or a different material choice. Seasonal fluctuations might also have an impact on your budget, especially if you're looking to hire a public relations firm during peak season.