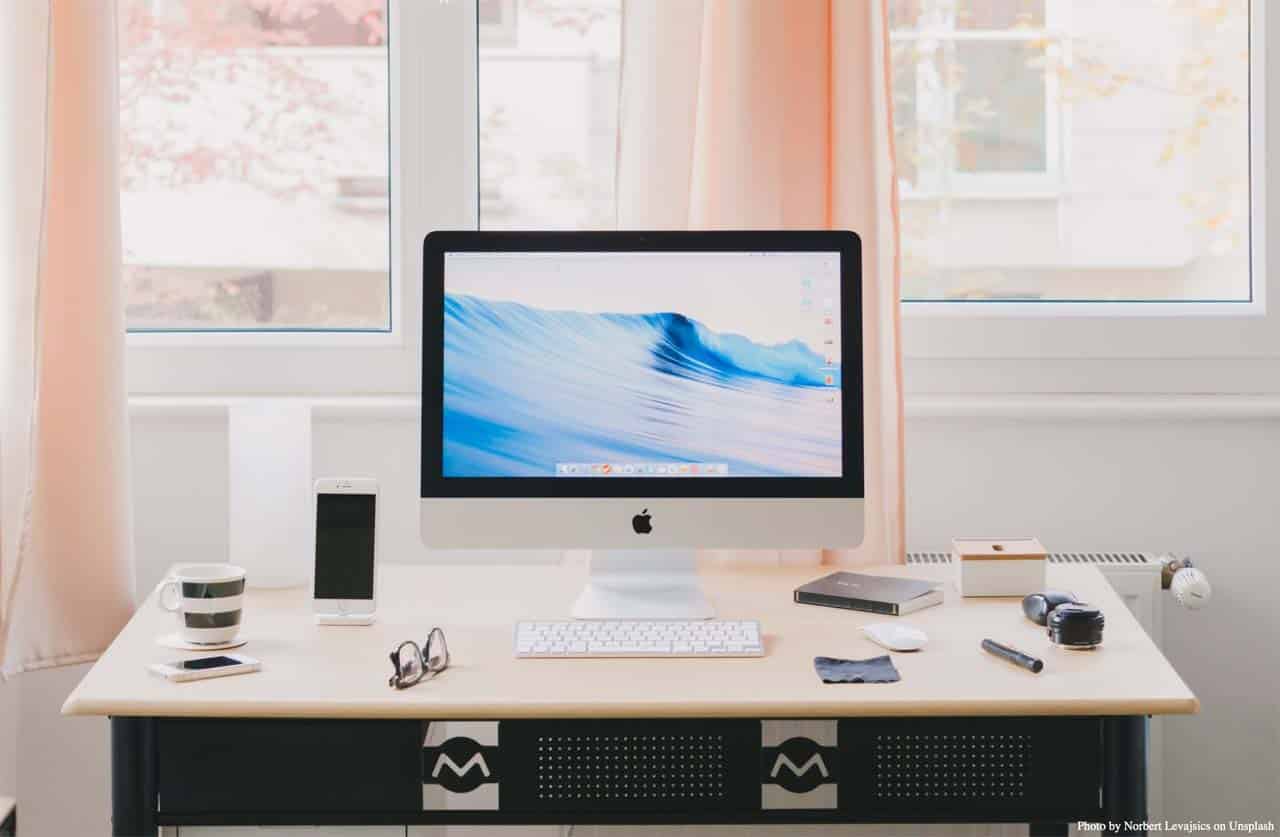 Top Trending Paint Ideas For Your Home Office Remodel
When it comes to remodeling your home office, there are a lot of factors that you need to consider. One of which is choosing the right paint ideas for your home office. It's thrilling to set up a home office, whether it's a new one or a renovation of an old one. The colors you are surrounded by have an impact on your mood, performance, and energy levels. Hence, it's all the more important that you make the right decision when it comes to your home office design.
It's critical to pick a color that helps you concentrate and puts you in the correct frame of mind to work. Here are some recommendations on choosing paint ideas for your home office and picking one that is appropriate for your space.
Paint Ideas For Your Home Office
Choosing a color for your office is more difficult than choosing a color for your kitchen or entertainment room. Choosing the wrong color is one of the top home office remodeling mistakes. When choosing a wall color for a formal room, there are several aspects to consider, such as your office corner.
Here are a few things to think about when going through various paint ideas for your home office:
Know Your Style
Your work style heavily influences the color you choose for the home office remodel. If you find that working in a minimalist environment helps you concentrate, neutral colors are the way to go. 
For instance, subtle neutral tones are always a good choice. If a colorful, brightly colored wall helps you come up with eccentric and original ideas, on the other hand, you can go for it.
Availability of Space 
The color of your walls is mostly determined by the amount of space you have. If you're putting up a small home office, choose a neutral or light color scheme for the walls. 
Colors that are light and airy create the sense of more space. You can choose any color for your home office if it is spread out across a greater area.
Colors To Boost Productivity 
Choosing a color for your home office is mostly determined by the level of concentration required for your task. If your job requires you to be extremely focused and observant, neutral tones can be the best option for you. If you work in the creative industry, some brightly colored walls may help you work more effectively.
Differentiate Your Work Corner
You can create a working place for yourself in any corner of your home if you don't have an extra room that you can transform into a home office. You can use a different color on the wall to separate your work area from the rest of the room.
Colors That Bring Positivity
Soothing colors like greens and blues will provide peace and a vital link to the outside world. While these colors work well in south- or west-facing spaces, as well as light-filled north- or east-facing rooms, you may prefer warmer hues in a home office that only receives chilly daylight. 
Paint Combinations For Your Home Office 
To save you time and effort, we've compiled a list of home office ideas that will help you pick the right colors. Choose a color that complements your personality and encourages you to be more productive!
Cool Blue
The color blue in cool hues is a common choice for office walls. The color energizes the intellect and promotes productivity and concentration.
Versatile White
Painting your home office walls white will never go out of style. The most adaptable color in the palette encourages concentration. To bring some vibrancy to the space, incorporate different colors with indoor plants, vibrant cushions, and other elements of decor.
Beautiful Brown
If you're having trouble deciding on a color for your home office, try a hue of brown. Any color in this palette, no matter how modest, evokes a sense of grandeur and power. 
The color is a basic choice for a work environment that you can simply update with plants or a modest piece of decor. If you like a lighter color on your walls, go with a light brown or beige tint.
Earthy Green
A green home office relaxes the eyes and aids in concentration. It has a relaxing impact on the mind, which is beneficial given all of the work pressures.
Sunny Yellow
Yellow is a vivid color that exudes positivity and creates a welcoming work environment. Choose a pale yellow shade. It looks great with white and black accents that really bring the yellow out.
Darker color hues are more distracting and can make it difficult to concentrate.
Go-To Gray
The color is a mix of white and black, creating a neutral atmosphere in the office. It provides your home office an attractive and classic look. However, if the gray walls aren't paired with some bright furnishings, the color can be scary to deal with.
Pro Tips To Pick Paint Ideas For Your Home Office 
If you want a home office that is somewhere in the middle of neutral and colorful, go for colorful accent walls or brighten up the space with colorful furniture.

You can choose to paint the office's main wall a different color than the rest of the room's walls. This is a timeless design that will never go out of style.

Green decor pieces, such as indoor plants, wall hangings, or inspiring phrases, will bring energy and a good vibe to the area.

Set up a bright-colored chair and some colorful knick-knacks if you prefer a neutral wall color. Adding a splash of color is one of the best home office remodeling tips as it will brighten up your day.