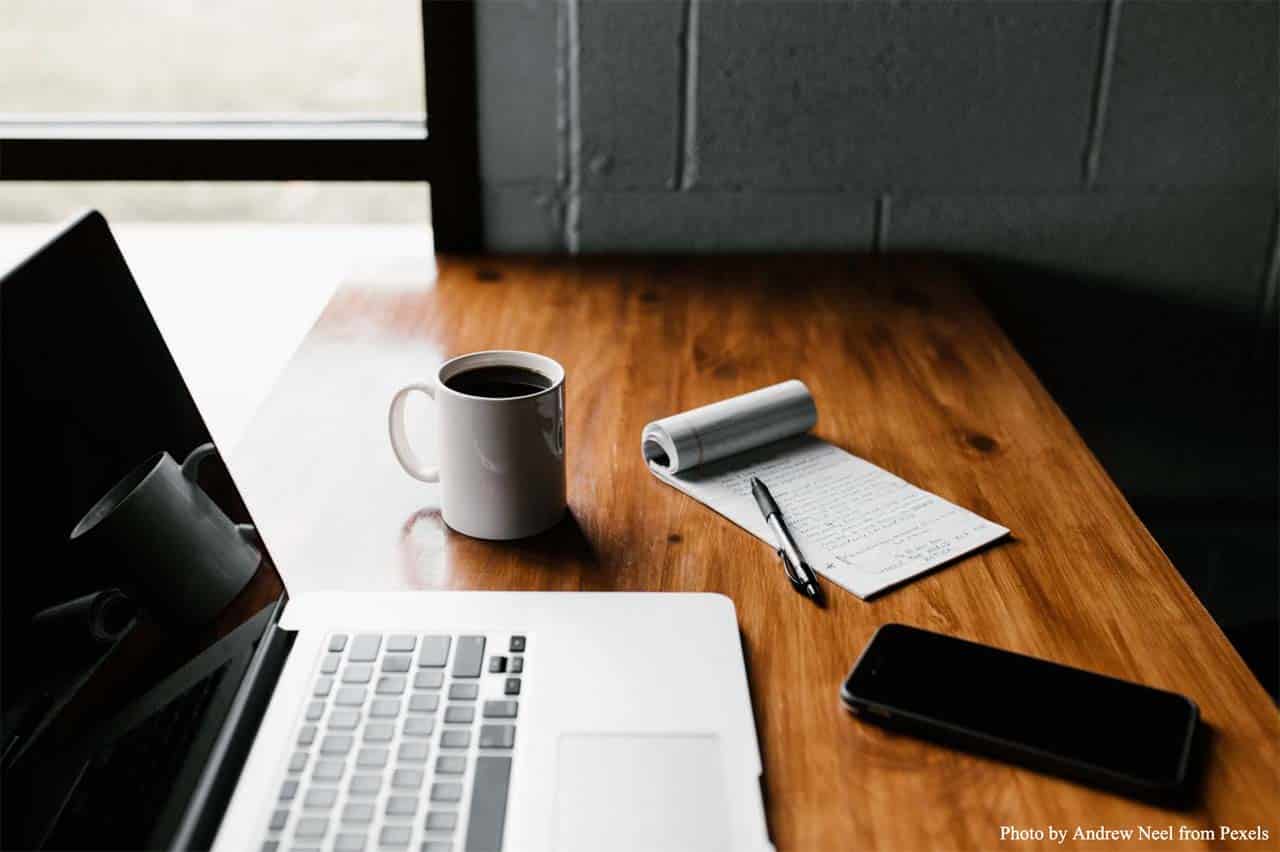 Home Office Remodeling Mistakes That You Should Be Avoiding
Anybody who has worked from home knows that aesthetics aren't everything. We've all made the mistake of creating a room that seems so inviting that we want to spend the entire day there. Unfortunately, we end up making some home office remodeling mistakes that we realize later on.
When we spend an entire day there, we discover the furnishings to be unpleasant, the décor to be bothersome, or the setting to be out of balance. This disconnect is frequently overlooked in other areas. 
Remember, a home office is only as strong as its least functional piece of furniture. We humans will find any excuse to procrastinate, so a distracting setting is a productivity nightmare waiting to happen. 
Home offices, fortunately, are about as simple to develop as they are to derail. You can easily transform your at-home workspace and avoid these rookie home office remodeling mistakes with just a few quick swaps.
Not Adding Enough Light
One of the very first home office remodeling mistakes we make is designing a space that isn't lit enough. Your home office is no exception when it comes to lighting. We've all had terrifying encounters with intense artificial lights, and we've probably also experienced terrifying encounters with dim lighting. 
The ideal lighting is the one that goes unnoticed, which is, predictably, natural lighting.
Make your at-home office as close to a window as possible so that you may obtain plenty of sunlight.
If that isn't a possibility, buy a few lamps that you enjoy having around. Experiment with those options until you have a set-up that is as warm and vibrant as you desire. The ideal balance will most likely differ from one person to the next. But the most important thing is that you enjoy yourself while you work.
Using the Wrong Chair
The ideal workplace chair is pleasant enough to sit on all day but not so comfy that you want to fall asleep in it. You want something that is robust and upright but not stiff or unpleasant. Depending on who you are and how you like to function, the exact height, size, and fabric will vary. Allow yourself some time to experiment and determine what you want.
And don't worry if you don't like the chair you bought. Consider this: You've taken a step closer to discovering a chair you'll enjoy. Return policies are in place for a purpose.
Over Decorating The Desk
Many of us are so enthusiastic about decorating the home offices that we overdo it. Plants, candles, and trendy desk items adorn our workstations. 
And, while many items look fantastic in images, they may not be as pleasant to work with in person. Maybe they're taking up valuable workspace and limiting your ability to move about during the day. Perhaps they're getting in the way of stuff you need to get to quickly. Maybe they're just trying to keep you distracted.
Whatever is going on, think about getting rid of the things you don't need. Remember that your desk is your workspace, and refrain from making this home office remodeling mistake. 
It doesn't have to be fully furnished—in fact, it might be entirely unfurnished. Crisp, calm, and minimalist can sometimes seem better and more welcoming than a fully furnished home office.
The Desk Isn't Comfortable nor Spacious
Many of us stress over the materials used in our workplace chairs, but we don't hold our desks to the same standard. What if you purchase a concrete desk that complements the rest of your mid-century modern decor perfectly. The only issue? It is a harsh project to work on, and it is excruciatingly uncomfortable. 
Every time you try to put pen to paper, it turns into a sloppy mess. Worse, you seem to be terrified of damaging your laptop if you move it around on the tabletop. Remember, the base should be sleek and discreet, and you should be able to adjust your items around without thinking about it.
Alternatively, it's possible that your desk isn't spacious enough if it can't easily contain your laptop, notepad, and everything else you need to reach. If you're working with a limited amount of room, consider keeping frequently used objects under your desk to save space or opting for a minimalist décor scheme over a more maximalist one. 
However, if you have the financial means, try upgrading to a wider desk—or converting one of your home's larger surfaces (dining room tables, kitchen bars, etc.) into your personal home office desk. You must learn from these home office remodeling mistakes and purchase a desk that you enjoy working at. 
Work From Home Bed
Sleep specialists advise against using devices in the bedroom and instead recommend reserving it for sleep. They claim that keeping your bedroom for rest solely can help you see it as a more soothing place, which can put you to sleep faster. What is one of the major home office remodeling mistakes here? Many of us work in our bedrooms, or worse, from our beds.
Keep doing what you've been doing if it's been working for you. However, if you've seen a significant drop in the quality of your sleep after starting to work from home, consider creating greater isolation between your bedroom and your workstation. 
Remember, if you don't have enough space for a desk elsewhere in your home, you can always work at your kitchen counter or in your living room.
Running A Ton Of Wires
Many home offices lack adequate power sockets to keep all of their electronic devices powered up.
Instead, they connect their devices to extension cords, which they then run to their workstation. For several reasons, this is among the top home office remodeling mistakes. To begin with, having a slew of extension cords laying across the workspace is a trip hazard. Another concern is that it has the potential to start a fire.
It's a good idea to have adequate outlets to power all of your devices. If the space only has one or two wall outlets, consider installing a pop-up countertop receptacle. This hidden outlet allows you to plug in multiple devices at once, reducing the risk of tripping and fire.