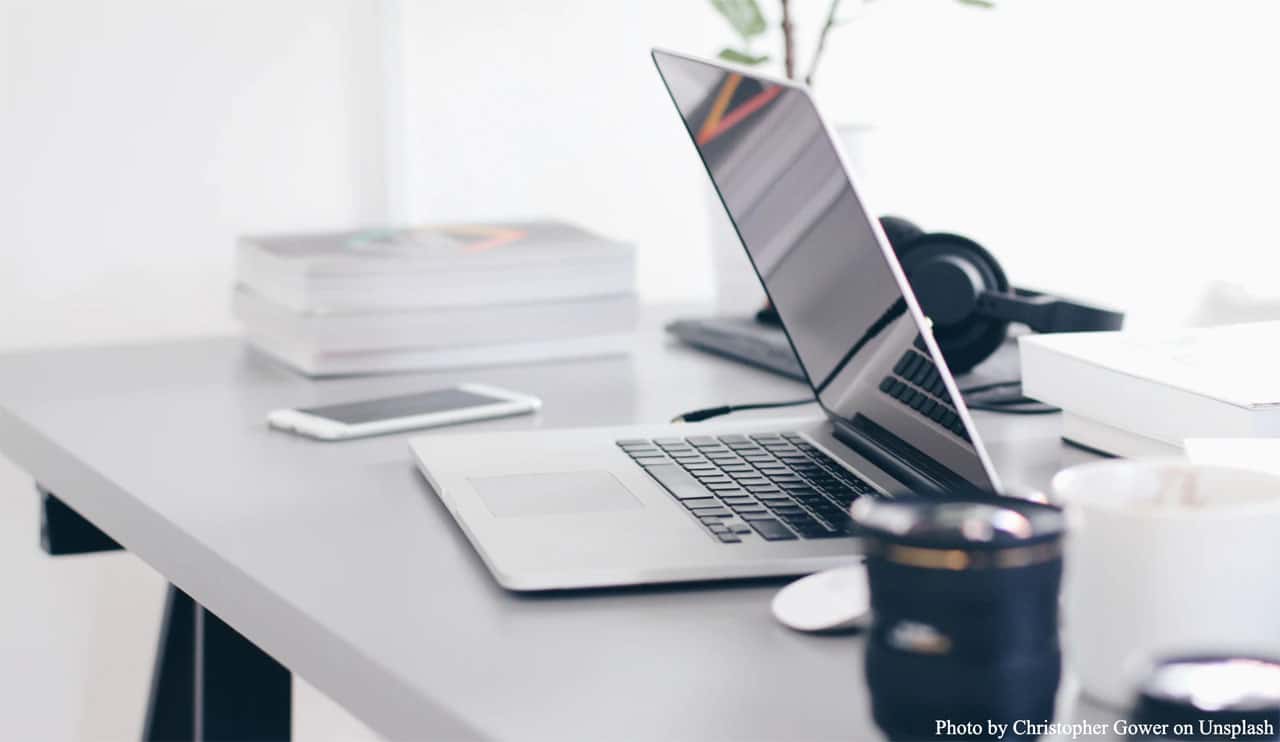 Home Office Remodeling Ideas That Will Inspire You
Most of our home offices have resembled temporary rooms created from necessity but lacked efficiency for the previous 18 months. Moreover, permanent home office remodeling ideas have been shelved for the time being, lest things return to normal.
However, as working from home becomes more common, a recent study found that 38% of homeowners intend to establish a permanent home office. So pick a spot and make it your own – no matter how tiny, if you enjoy your workstation, you'll be happier and more productive. 
Perhaps more of us would have done so if it had been as easy as choosing a desk, but setting up a functioning home office requires a little more effort. Here are a few home office remodeling ideas to help you turn whatever area you have into a productive hub.
Take A Good Look At Your Place
You need a place of your own apart from the noise and commotion of family members in order to function most productively. It's also a lot simpler to strike a decent work/life balance if you create separate office space in your house and close the door at 5 p.m.
Choose an underutilized area where you'll be most likely to concentrate. It doesn't have to be an entire room, but it should be comfortable for you to work in. Lockdown spawned a slew of new home office remodeling ideas, such as the 'shoffice' (a shed office,) the 'cloffice' (a closet office,) and so on.
Additionally, you should consider making a workplace out of your garden shed or outdoor home addition when you're remodeling your home. Outdoor workplaces are ideal because they provide a sense of detachment from daily life and are less distracting. Additionally, being closer to nature may stimulate your work.
Consider the Kitchen
Although just 7% of us used the kitchen counter as an office (compared to 21% who used the living room), the kitchen's inherent practicality – bigger passageways, better circulation, and plenty of space – lends itself to the development of a home office. 
With easy-to-clean worktops and more cabinet and storage space, you can have a compatible office that merges smoothly into a kitchen. Also, the fact that the refrigerator is so close by is simply an interesting side note. When you're remodeling your kitchen, consider creating a space where you can come and work if you need. For instance, you can add a wide kitchen island with seating just so you have that option to work if you want to.
Wants vs. Needs
The whole purpose of remodeling your home and making an office is that you get a place where you can really work; therefore, practicality and efficiency are crucial.
If you'd like a ton of space, look for a desk with a lot of storage or a tall shelving system to take advantage of the vertical space. Chalkboards and desk organizers will assist you in staying organized. You can consider shopping for what you want once you've determined what you need.
Divide and Conquer
Don't worry if you don't have enough space. Instead, consider separating a portion of a larger room and using it as your office. To split the space, use curtains, a screen, or a room divider. If you're feeling crafty, you might construct your divider by gluing three MDF panels together with hinges and then covering it with trendy wallpaper.
Build To Inspire
While having too much stuff on your desk can make it look cluttered, having a few select items that motivate you is a beautiful thing. Postcards from places you love, a mood board, or carefully chosen print and the pattern will help you create a productive area in your home office. But be careful not to overdo it — remember that the right home office addition can increase the value of your home. 
Bring in Nature
According to studies, being close to nature might make our workplaces happier and healthier. Viewing countryside sights such as trees or water can help to relieve tension, anger, and weariness while also boosting happiness, vitality, and cognitive performance. 
On your workstation, place an indoor herb garden or a money plant. Alternatively, you may choose a work of art that depicts the natural world.
Think Color
Intense blues encourage clear thinking, while gentler blues help to relax the mind and improve attention. Brighter colors, such as yellow and orange, can aid in stimulating creativity and enthusiasm. Overuse, on the other hand, might cause anxiety. Remember that the right color choice will help you get more bang for your buck when you're remodeling your home.
Darker colors may appear fashionable, but they are less exciting and may cause you to become fatigued and unmotivated to work. Keep your room light and airy, but consider painting one wall a brighter color to inspire you.
Consider selecting a pale pastel tint instead, which will instantly make the entire area feel lighter and, as a result, increase productivity.
Standing Is Good For Productivity 
Sitting for long periods of time isn't good for our bodies or brains. When our bodies begin to sag, our minds frequently follow suit. Working at a standing desk will help you stay energized and focused while also reducing the risk of back strain caused by uncomfortable chairs or slouching over a monitor.
For at-home offices, adjustable height desks are ideal. They just perch on top of your existing desk, allowing you to stand and sit at will without having to relocate any of your belongings.
Don't Skimp on Lighting 
To feel fresh and ready for the day, you need a well-lit environment. When it comes to maximizing productivity, lighting can make a world of difference, as a dark environment might cause you to feel tired and unmotivated.
As much natural light as possible should be available in your workspace. Arrange a plethora of mirrors throughout the area to reflect any natural light that may be present. If your desk faces a wall, try rearranging it to face a window instead; this will provide some relief from gazing at your computer screen all day. You can also ask your remodeling contractor about the best lighting options based on your requirements.