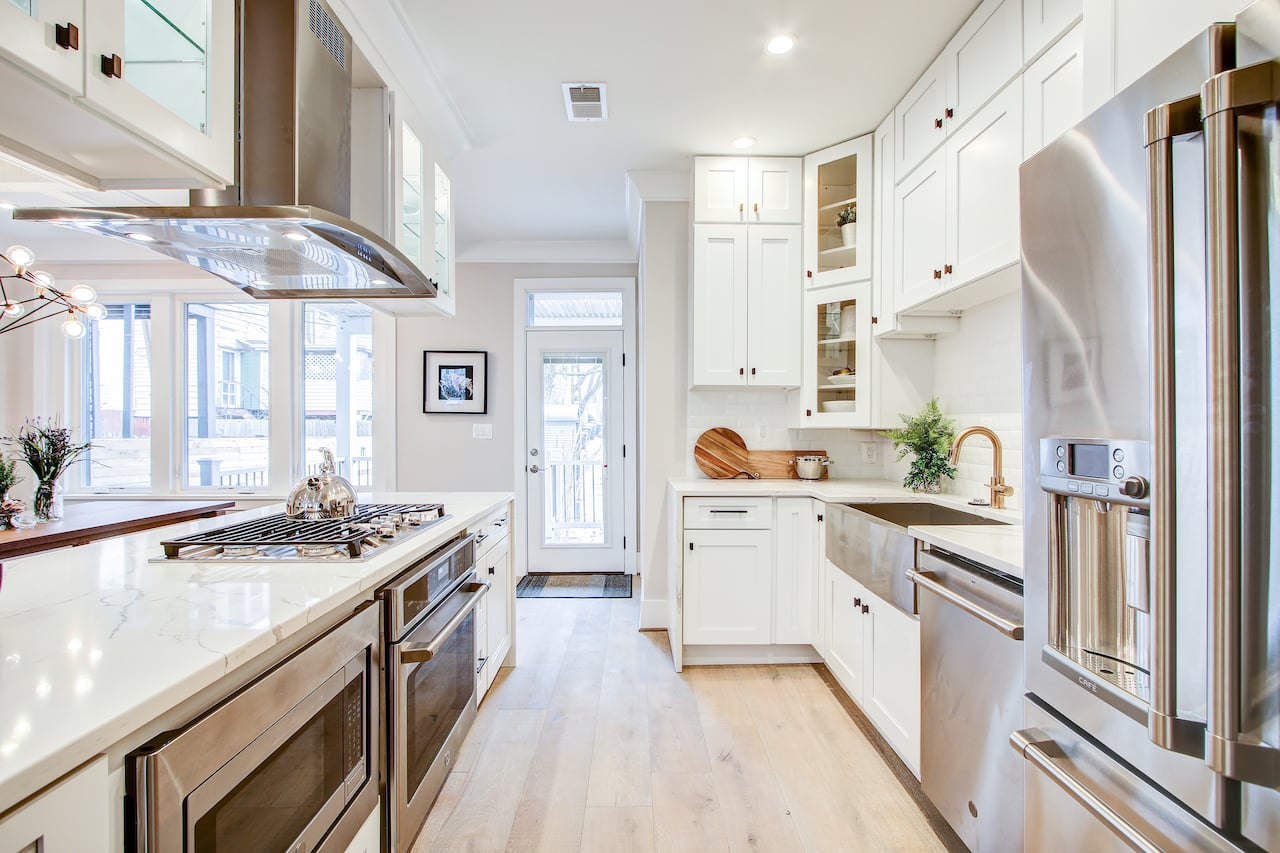 Length of Kitchen Remodeling in Fairfax: The Complete Timeline
A kitchen remodel is almost a given as it is the most typical remodeling job after bathrooms. When remodeling a kitchen, there are certain stages that you must follow, all of which involve meticulous planning and a lot of patience. However, figuring out the length of kitchen remodeling in Fairfax does not have to be complicated. 
We'll go through the different aspects of a kitchen renovation that you can manage on their own v/s when professional support is required to ensure a productive and effective kitchen remodel. Let's begin by having a look at the comprehensive length of kitchen remodeling in Fairfax and its challenges. 
Overview of the Length Of Kitchen Remodeling in Fairfax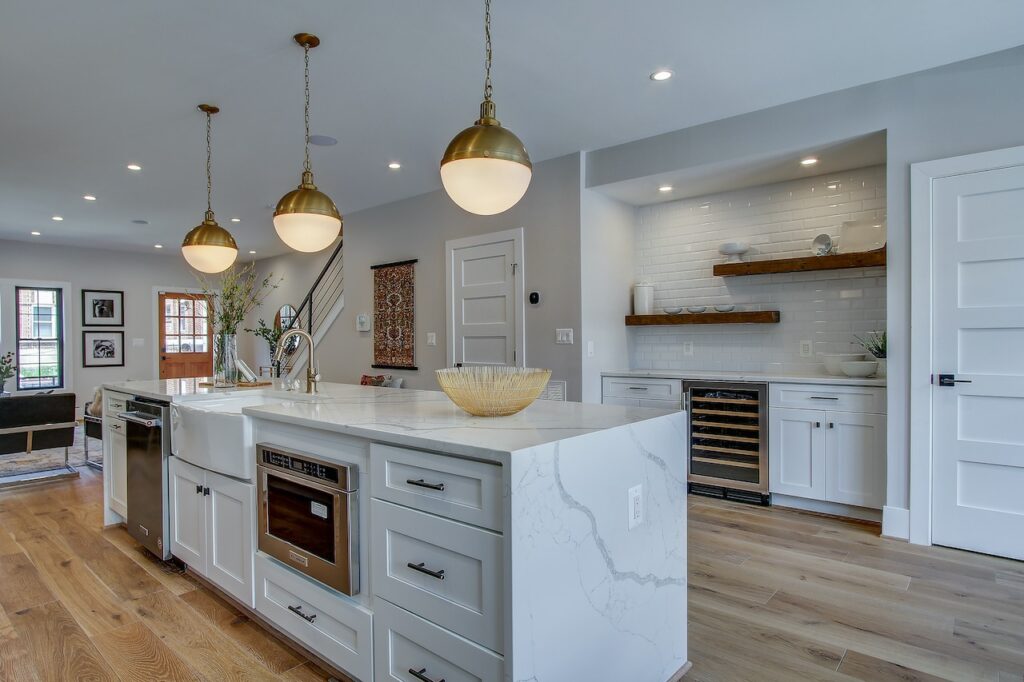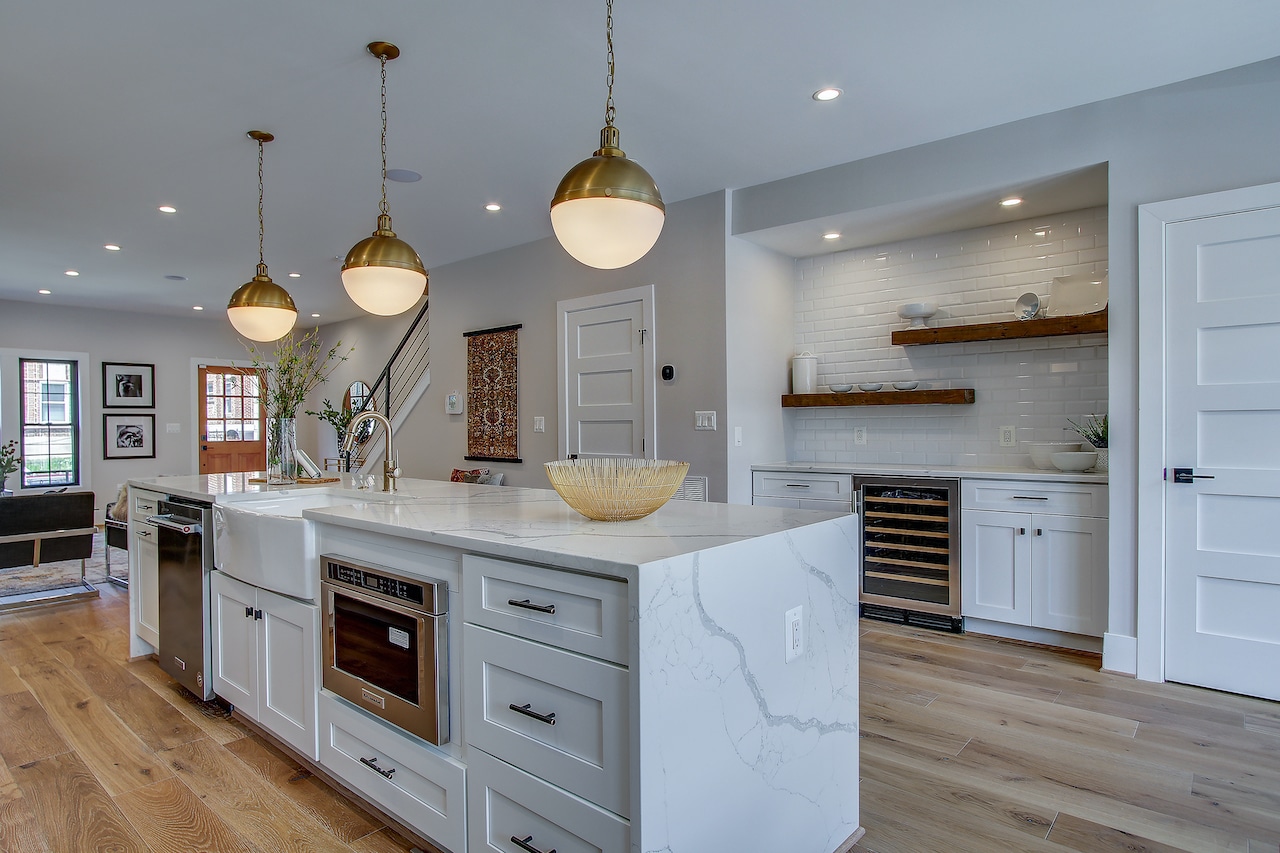 Week 1-5
Day 1
Site preparation

Floor protection

Dust barrier protection

Demolition of cabinets, countertop, and plumbing fixtures.
Day 2-4
Demo walls

Frame walls

Rough carpentry
Day 4-6
Rough-in plumbing

Rough-in electrical

Install exhaust fan venting
Day 6-12
Drywall necessary areas, mud, and sand
Note: A few days may be added to the drywall process if:
Ceilings are being changed from a textured to a smooth profile
Day 12-21
First coat of primer/paint

Installation of cabinets

Measure for countertops (allow two weeks for delivery of countertops)
Day 21
Flooring installation can begin at this time.
(If cabinets are not yet ready, you can install flooring before cabinets)
Week 5-6
Countertops delivery and installation
Day 1-2
A tile backsplash is installed

Grout and seal tile
Day 3-4
Install finish plumbing fixtures

Then, install electrical fixtures

Install appliances
Day 5-7
Finish carpentry

Trim work

Paint touch-ups

Final clean 
Pre-Construction Planning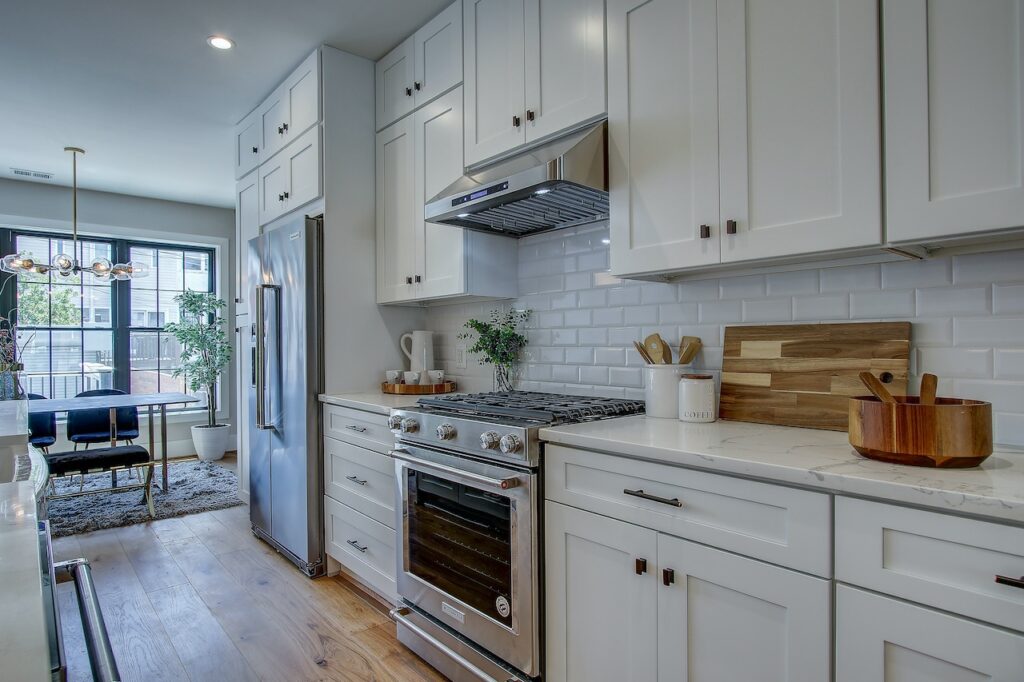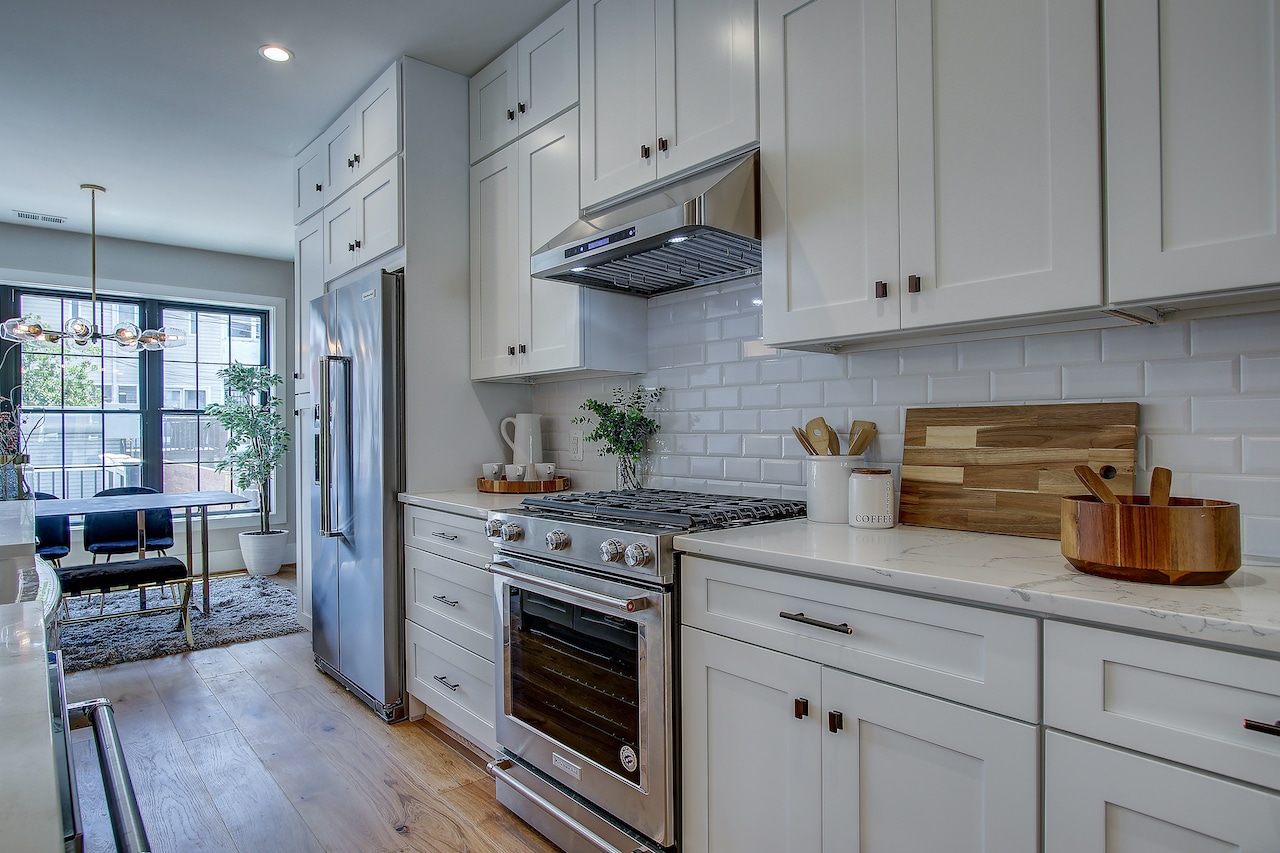 Did you know that a kitchen remodel in Fairfax might increase your home's selling value? Take into account these actions to help you determine the length of kitchen remodeling in Fairfax.
You're not remodeling your kitchen for a short amount of time; it's a long-term investment, so make sure the practicality and aesthetics are prioritized. It's vital that you don't change your existing plumbing or fittings. While installing new equipment, you can keep a functional kitchen work triangle. Add another 2-4 weeks to your timetable if you plan to relocate the fixtures. 
Prefabricated cabinets are available both online and in stores. They're inexpensive, and you can have them installed in Fairfax in only two days. That, in contrast to custom cabinetry, will take 2-4 weeks. This is also the right time to consider your kitchen lighting options. It is the one factor that will determine whether your design succeeds or fails. To get the most out of your makeover, try a blend of ambient and accent lighting. Lighting is also simple to set up. (Setup time: 2 days)
When to Call The Professionals
From marble countertops to custom kitchen cabinetry to project management, there's an expert for just about every aspect of a significant kitchen remodel. Your mission is to locate the best individuals to execute your innovative styles using your friends, coworkers, and good old research. 
Visit big-box stores and showrooms to get a feel for all of the materials accessible to you, and perhaps pick up a few referrals along the way. If you haven't already, you should contact a professional contractor once you finalize the budget, plan, general design, and length of kitchen remodeling in Fairfax. 
Make the Right Decisions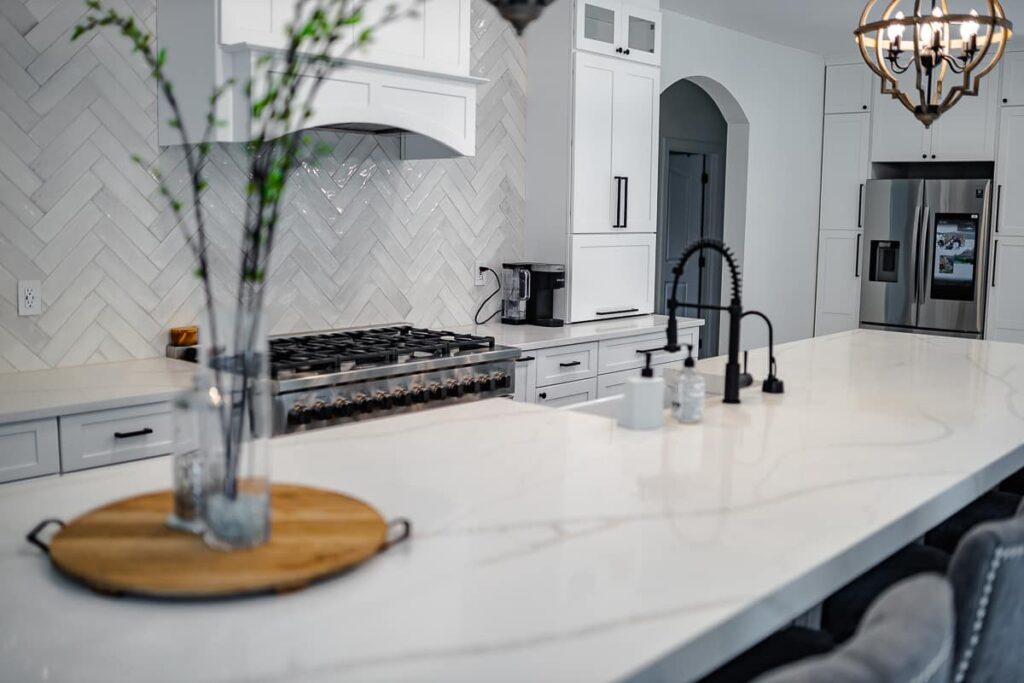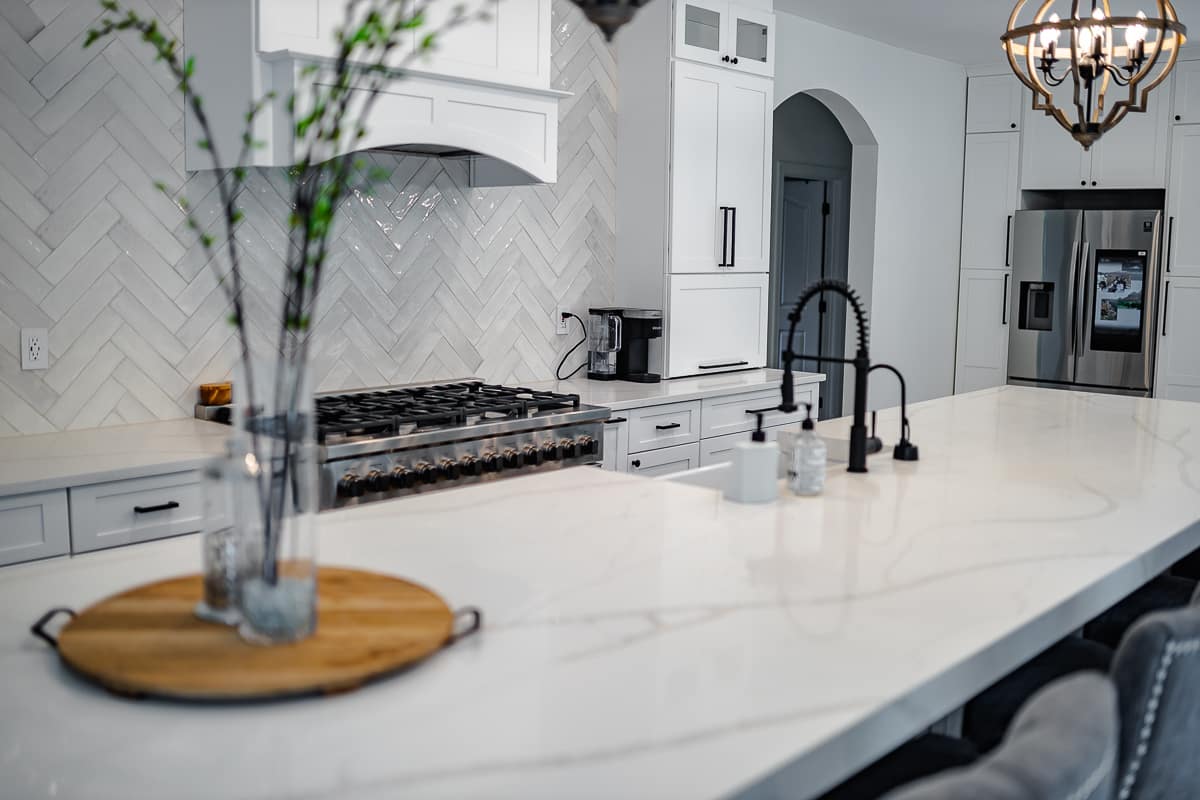 Picking the correct countertop is just as important as choosing the right cabinet material, color, and size. One of the most important aspects of the kitchen design process is selecting the correct countertop. It necessitates a thorough understanding of all available materials on the market.
On the other hand, mixing a bright color with a neutral base color is one of the greatest methods to add color to your kitchen. To produce a contemporary, crisp style, shades of blue, gray, and beige are popular color choices. You can also make a hardware change. With the hardware that has been in your kitchen for years, it's easy for it to look old. To evaluate the accurate length of a kitchen remodel in Fairfax, don't forget to consider these factors and make the right plan.