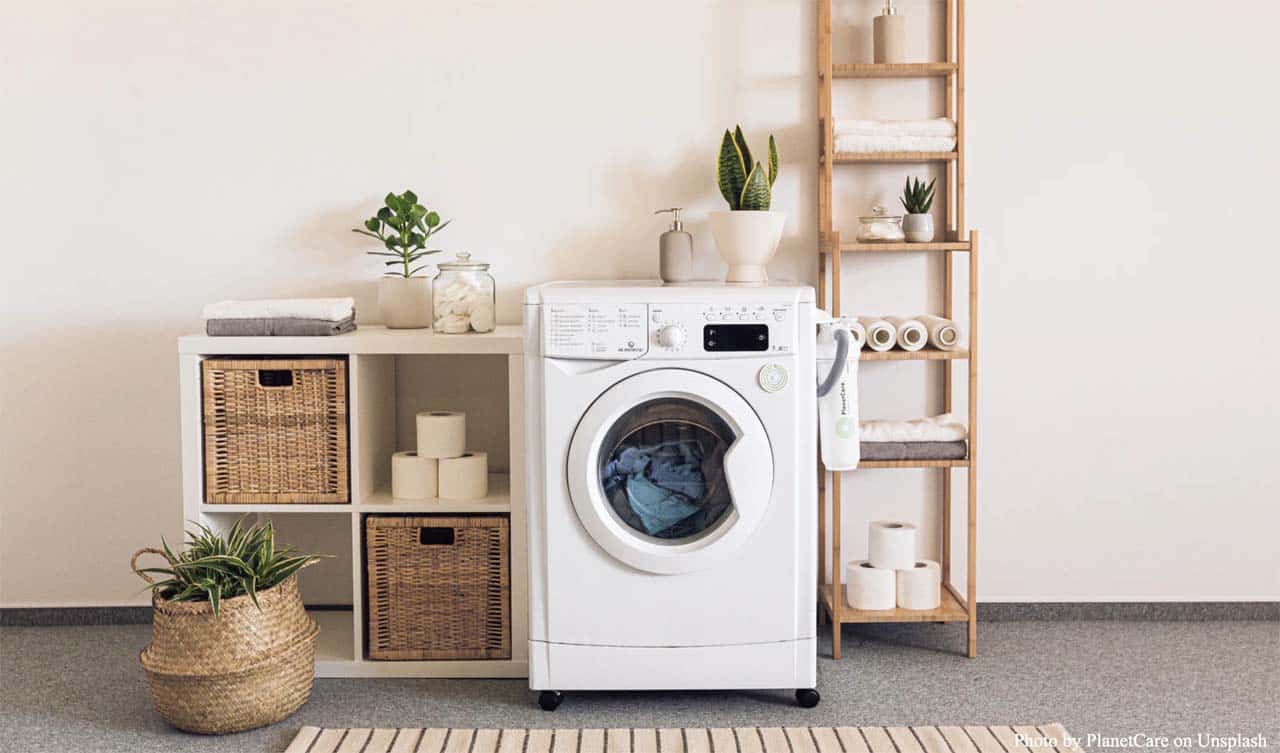 Laundry Room Remodel: Follow These Tips to Get it Right
You undoubtedly use your laundry room at least once a week, but when it comes to home improvements, it's definitely near the bottom of your priority list. However, it's important to consider a laundry room remodel because you spend so much time here.
When you're considering a remodel, you design a room that is both functional and attractive. With these tips, you can get your laundry done quickly and in an environment that represents your personal style.
Moreover, it's not just about getting a new washer and dryer when it comes to renovating your laundry area. You could be considering remodeling your basement and adding a laundry room there or just creating a small nook. Regardless of your goal, use these laundry room remodel tips for an efficient remodeling experience.
Plan Your Laundry Room Remodel
Take some time to consider why you've opted to remodel your laundry room before starting and use that information to guide your ideas. Do you want to change the look of the room? Do you need to improve the room's flow to make it more functional? Remember that a fully functional laundry room can significantly boost the value of your home.
It's also crucial to consider your current space: can you function within the limits of the current structure, or do you need to open it up or relocate the room to another section of the house? Take the time to carefully plan your renovation to prepare and have a finished product that you are pleased with.
Create a Budget
The average price of a laundry room remodel is $6,000, but it can range from $800 to $12,000. In a 35-square-foot space, this covers the cost of mid-range upper and lower cabinets, laminate countertops, and front-loading appliances. As you begin preparing for your laundry room remodel, decide how much you're ready to spend and maintain that number in mind.
Start with the most expensive items, such as appliances, worktops, and flooring, to ensure that you include these important aspects in your budget. A huge chunk of your budget can go into the labor costs for your remodeling contractor. Similarly, you should also keep 15-20 percent of your budget for emergencies.
Once you've accounted for the big-ticket prices, you can then spend any excess money on making the space seem great. You can also bring in extra features, such as buying new paint and adorning the area with personal touches.
Create a Layout That Works for You
The most crucial things to consider when designing your upgraded laundry room are appliances, storage, and a sensible workflow. As you create the layout, consider how you regularly do laundry.
Consider the following questions:
Will you have a folding station next to or on top of the dryer?

What are your plans for the laundry baskets?

Do you have enough room for a hanging rod?

Is there a place for an ironing board or a steamer?

Is there enough natural light in the room, or do you need to add a window or a light fixture?

What role will cabinets have in the design?

Will you need to relocate plumbing and electricity to accommodate the appliances, or will you need to install a sink?
Colors for the cabinets and walls, as well as cabinet hardware, are also important design aspects. You'll also have to select whether or not you want open shelving and whether or not you want a tile backsplash below the sink.
Pick the Right Materials
It's vital to choose materials that reflect your personal style. However, keep in mind that this is a high-traffic area that will likely see spills of water, detergent, and bleach.
The flooring you pick should be tough and long-lasting. Look for a low-maintenance, water-resistant option. Wood-patterned laminate, vinyl, or ceramic tile are all good options. These materials are also better choices for the laundry room because of the excessive humidity compared to wood floors that can crack.
For laundry rooms, vinyl sheets and vinyl planks are popular solutions. You'll probably only need one sheet of flooring in most laundry rooms because they're so small. Planks are a simple option for your laundry room remodel. On that note, do not forget that all these flooring options cost differently and can affect the total budget respectively.
Storage Possibilities
When it comes to storage in the laundry room, you have several options. Cabinets, open shelves, cubbies, or a blend of these are all options. Whatever option you choose, measure the laundry room carefully to ensure you obtain the correct amount of storage.
When it comes to choosing the actual material for whichever storage solution you prefer. For instance, wood cabinets are frequently the most preferred. However, bear in mind, as with flooring choices, that this is a humid area. If you decide to go with wood cabinets, make sure they have a good sealing layer on them or they may warp.
However, you can also consider using a different material, such as rubberwood, plywood, or veneer, to avoid the potential damage that hardwood cabinets may suffer.
Sink Selections
Consider purchasing a deep sink if your budget and room allow it so you can easily soak clothing or hand wash delicate goods. Since stainless steel is less inclined to leave marks and is easier to clean, it is usually better than a plastic laundry tub.
One of the most common laundry room remodel tips is to find a sink in the laundry room that fits your needs. If you're often rinsing stains away, a larger bowl sink may be preferable. You want the faucet to complement the design and quality of the laundry sink.
Look for a faucet with a scratch-resistant and easy-to-clean finish. It's beneficial to have a faucet that you can easily fix in the future, so choose a reputable brand with replacement parts readily available.
Choose Your Laundry Room Appliances
Choosing laundry room appliances is just as important as choosing your kitchen appliances. Do you intend to keep your current washer and dryer or purchase new ones? If you're on the market for new appliances, think about whether you want a side-by-side or stacked washer and dryer.
The only true disadvantage of a side-by-side appliance combination is that it takes up more space, so bear that in mind if you're operating with a compact laundry room. Consider whether you like front-loading or top-loading machines.
Traditional finishes such as black, white, or silver are usually the finest choices when it comes to colors. If you choose a bold hue, make sure it's one you adore; you don't want to become tired of looking at it after a while. On that note, switching to energy-efficient appliances is another great laundry room remodel tip.