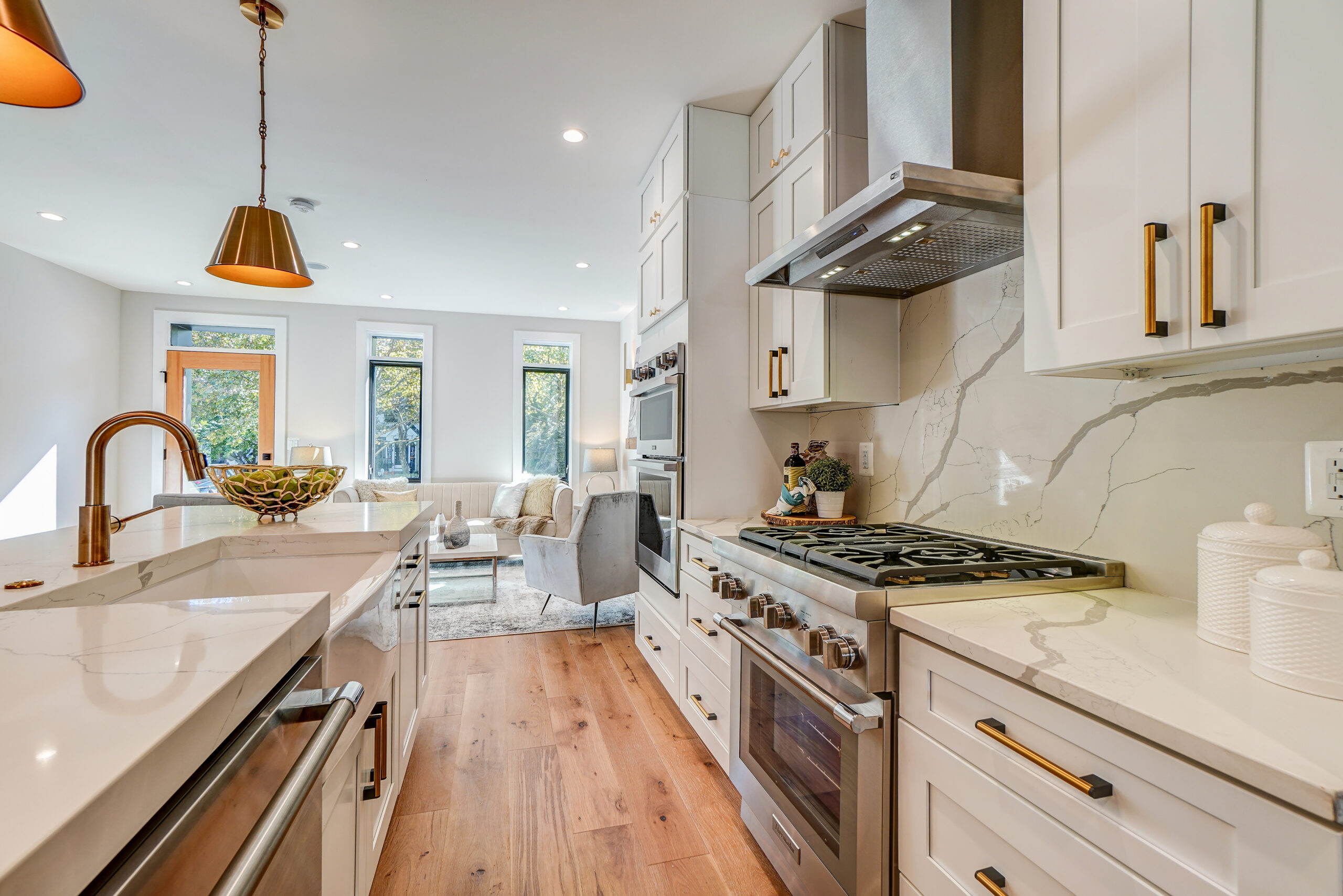 Kitchen Trends You Must Keep an Eye On Before Remodeling
Kitchen trends never really go away. The expert designers simply upcycle them and add a few new things to the existing designs to give them a contemporary and fresh look. So are kitchen trends 2021 going to be any different? The answer is both yes and no!
All-white kitchens are classic and will continue to be timeless. To be clear, they are never going away, or at least not anytime soon! But does that mean you cannot jazz it up a bit? Of course, you can. That is what upcycling is all about!
 Every year's trends come with a different plan. And the 2021 trends have the plan to make your kitchen a comfortable place to cook, eat, and entertain. And that includes upscaling everything from cabinets to painting to fixtures.
Here are some of the excellent kitchen trends 2021 for your dream remodeling project!
Use Hidden Charging Stations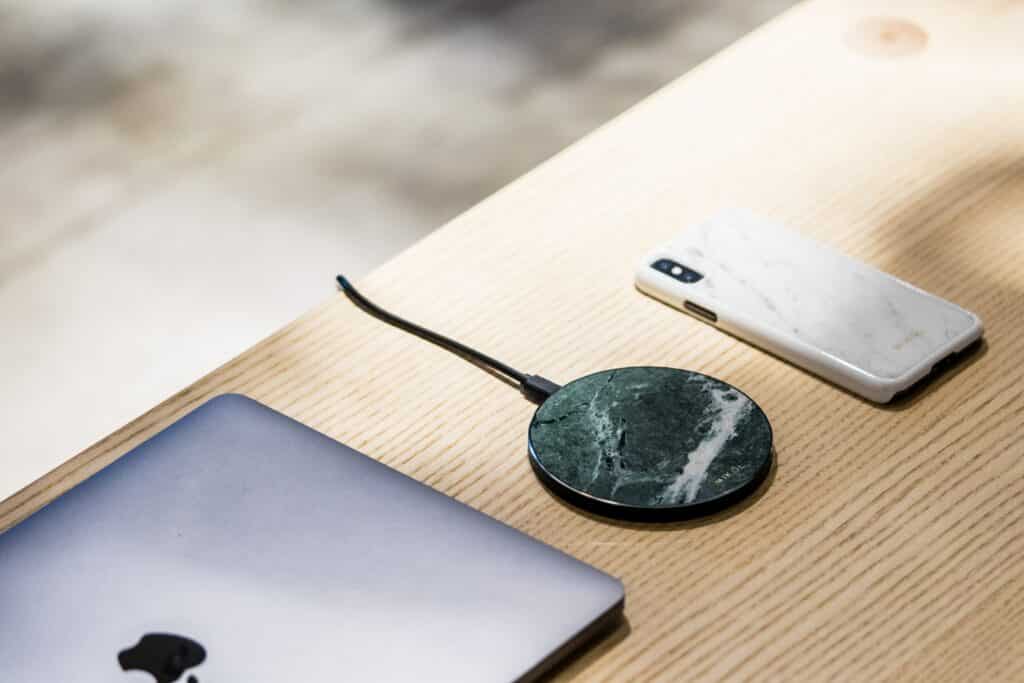 According to a survey, 67% of designers across the United States agreed that they were looking for ways to incorporate charging stations in the kitchen. The demand increases year by year since more and more people are starting to work from home in this new day and age.
Staying back at home makes you spend a little more time in the kitchen, and people end up experimenting with recipes looking them up online, working on kitchen islands, and simply hanging out there more often. 
And this is the very reason they need charging stations there. One of the best ways to incorporate these outlets is by installing them inside drawers and on counters to keep away the wires from coming in the way.
Add Touchless Tech
There is a growing demand for hand-free functionality for 2021, so be ready to see a lot of touchless technology. Not just in the name of hygiene, people are also going ultra-modern and state of the art as time goes by. Touchless faucets are going to be huge among kitchen trends 2021.
These hand-free faucets are motion-controlled and voice-activated, which are here to make cooking and cleaning incredibly convenient for you. 
Not just faucets, people are also coming up with trash cans that open and close with the wave of your hand. Now you do not have to worry about opening taps or trashes with curry filled fingers. 
That is one dream kitchen for a person particular about cleanliness! To give it a classy and elegant look, go for matte finishes for a more prosperous and warmer feel. This is also one of the simplest and cheapest kitchen upgrades.
Increased Storage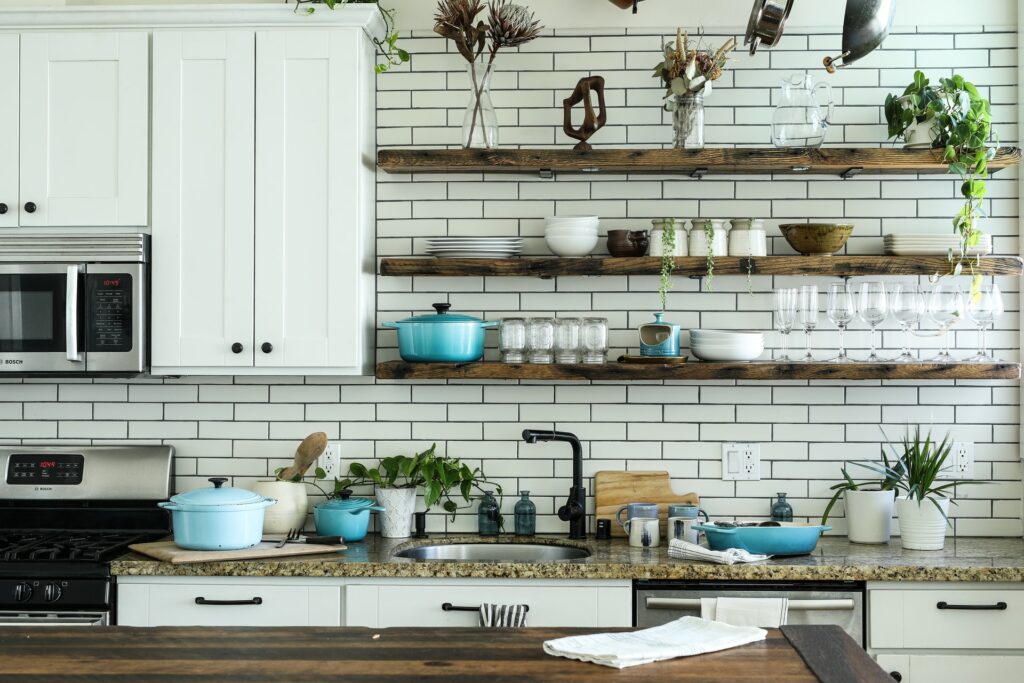 Kitchen storage and hidden storage ideas are at the forefront for 2021 kitchen remodeling needs.
The two ideas that will be big in 2021 related to kitchen storage are freezers and pantries. 2021 is the year you will see a lot of stand-alone freezers and dedicated pantries in the kitchen. 
With all the utensils and other home stuff taking up your counter and island space, you need to welcome back pantries to stack up all the tools, dry goods, etc. There will also be many freestanding furniture, wall cabinets, and rolling carts as a savvy space solution.
Incorporate Warm Colors
While white remains the all-time favorite for kitchens, 2021 is the year when you must match the plain white with some warm colors to give your kitchen an elegant look. 
Tones of warm colors such as beige, walnut, or neutral brown go excellently well with white and prevent it from looking bland and boring as a one-tone kitchen.
Warm colors in a kitchen give you a feeling of comfort and compassion. Walnut-grained laminates, natural wood tones, forest green, and gold accents are succor colors that give you a sense of familiarity and a welcoming feeling in the kitchen. 
These hues give a very natural feel to the kitchen, and people tend to gravitate towards it freely.
Go Organic

The world is turning more and more organic. Some are incorporating it materialistically, while some try to blend it in through things like paints and wallpapers into their homes. 
One of the biggest kitchen trends 2021 is to go organic with your kitchen. Making your kitchen look more natural and aesthetic is what people are aiming for this coming year.
Transitional kitchens encouraging warm tones and natural materials are going to be big in 2021. The designers suggest a soft and neutral palette throughout the space with minimal color contrast between the walls and the ceilings. 
You can even go for a matte or brushed finish for the soft tones. For a purely natural look, go for wooden flooring and energy-efficient lighting fixtures. A small herb garden on the side will help complete the sleek, modern, and luxurious kitchen look.
Stick to Timeless Marble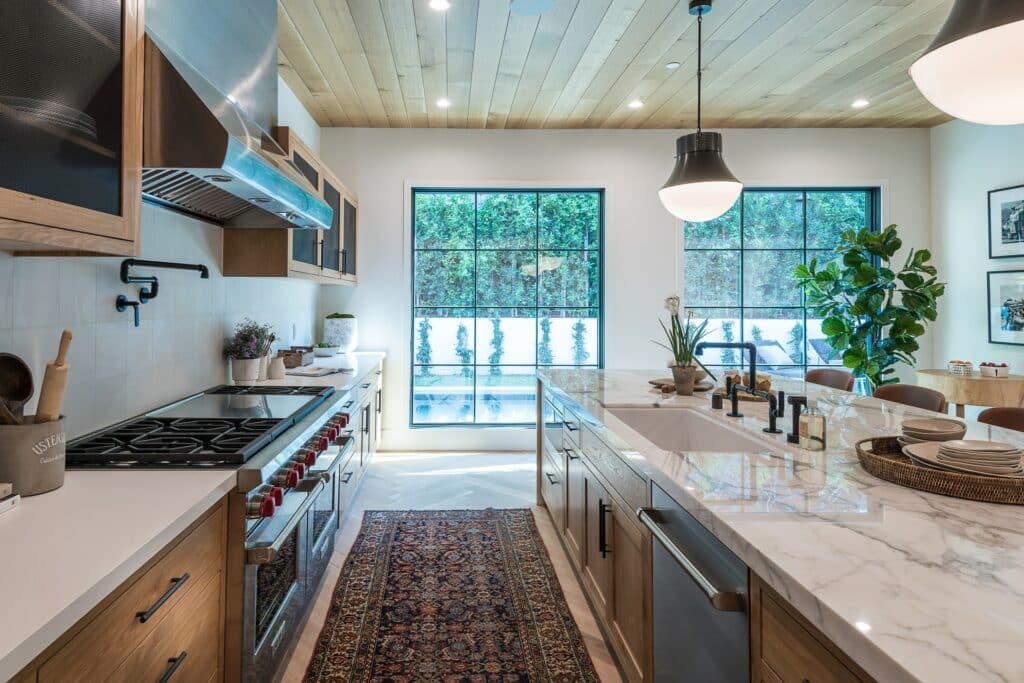 When has marble ever gone out of style? Some dramatic veining to your simple marble is going to be a big thing in 2021 to take over the plain white slabs. The white will continue to be there, but with a twist.
Pairing up this extravagant and luxurious material with stained-wooden cabinets, au natural colors, metal accents, and fixtures is the main idea. The pair-ups will not only bring richness to your kitchen but also be a beautiful and the perfect blend between the vintage and modern look.
People are starting to invest in marble for simple reasons that it is easy to clean if sealed properly. It is not very high maintenance if you take care of it and the price is completely worth it when it comes to impressing your guests with an all-marble kitchen! This gorgeous material is easily available and natural stone is highly looked up to in the market!
Use Multi-Purpose Add-Ons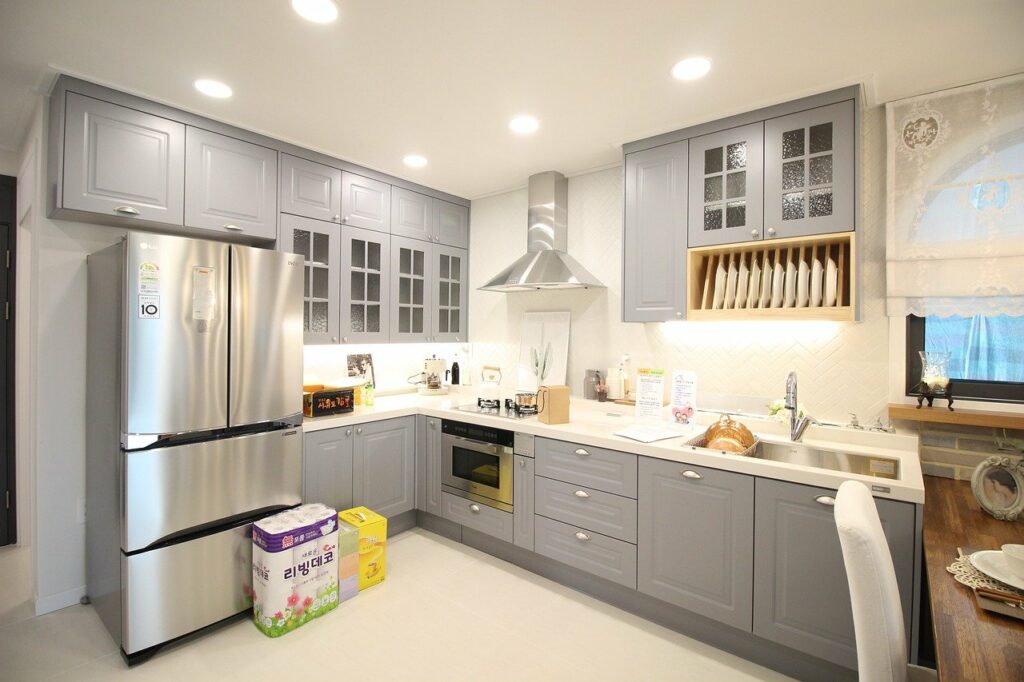 Even though 2021 is aiming for increased storage, some homes cannot afford to increase any more space in the house. But does that mean you cannot go along with the trend? Not at all! There is a trend suitable for every type and size of the kitchen.
If you do not have or cannot afford to have a substantially big kitchen, go for multi-purpose storage! These cookwares are a new trend that is going to be big in 2021 and suitable for all households. It is incredibly space-saving and you do not have to waste your space or money on buying and storing different utensils for different things. Keep your kitchen counters and cabinets clutter-free by investing in multi-use tools instead of a ton of different storage units.
Add Sconces
Swingarm sconces make your kitchen look very classy, stylish, and elegant. They are also extremely helpful as task lighting around a sink. The shapes of these sconces can light up the kitchen and give it a lively feel. And this is why the designers have predicted it to be one of the biggest kitchen trends in 2021.