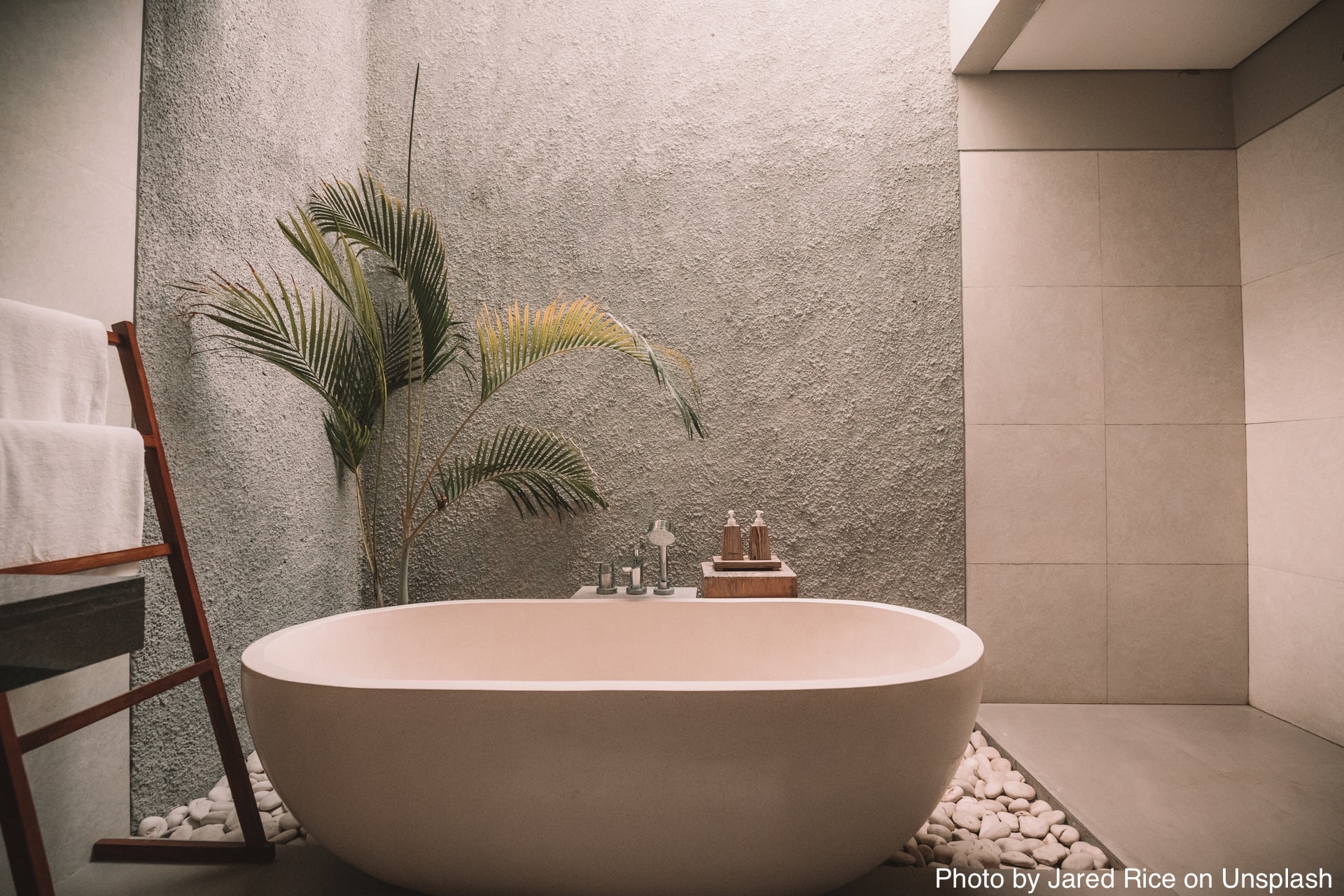 Bathroom Trends 2021 That Will Take the Remodeling Industry by Storm
A bathroom update is essential from time to time, and one must keep upgrading this vital room in the house every few years. As we enter a new year, all the homeowners have an excellent opportunity to make some amazing changes in their bathrooms as per the latest bathroom trends 2021!
You might be wondering if there any new trends or special features in the upcoming year? The new year is full of new possibilities, focusing on a compact and luxurious life. These trends hope to bring out grandeur and style in bathrooms. You can do it through sustainable materials, natural schemes, technologically advanced fixtures, well-designed walls, etc. 
For instance, smart, natural, and functional, that is what 2021 is all about! Making the most of the space, you have in your bathroom is the key to having a well-designed personalized space. Keeping simplicity and elegance in mind, design the layout of your new bathroom with the help of these new bathroom trends 2021 to give you some inspiration for your next bathroom remodeling project.
Floating Vanities
Floating vanities are an incredible way to give your bathroom the perfect contemporary look. They are an excellent space-saving solution and can be customized as per the homeowner's convenience, bathroom layout, and the amount of storage space one needs in their bathroom. It can never be too big or too small for any bathroom!
Wall-mount bathroom vanities are as complete a unit as a freestanding vanity with all the necessary installations such as the storage drawers, sink, and countertop. Floating vanities make the bathroom look more prominent and airy since they are not fixated on the bathroom floors like a heavy box. The good thing about a floating vanity is that it makes it easier to clean the bathroom floor!
Bold Block Colors
Gone are the days when you contrast your bathroom in two different colors and merge them well. 2021 is the year to pick one color of your choice and paint your bathroom all over with it. Bold colors are extremely in for the next year. Experts predict the bathrooms to have a single, all-over color on all walls with slight tonal changes. These are added so that the design does not get too overwhelming. Likewise, the tonal changes also help add definition to the bathroom. 
You can choose the medium-toned hues of blue and green. You can complement it with colored furniture and products such as the sink, toilet, and bathtub to glamorize your bathroom. Similarly, to give the illusion of merging surfaces, paint your skirting boards, cladding, and walls in the same bold color.
Here are some colors for the bathrooms in your house. Get your child a hot pink bathroom with a blush pink sink and cabinets. For the master bathroom, give yourself a more mature look by going for the classic blue and white combo that will give your bathroom a modern-midcentury vibe. Other popular and trending color combinations are pink and blue and green and orange.
Modern Minimalism
The next big bathroom trend 2021 is modern minimalism. Fewer products and more lifestyle have become the following year's aim to give your bathroom a contemporary look. And within this minimalist approach, the designers are focusing on nature and having natural products in the bathroom. Likewise, the configuration is set to become more lifestyle-oriented and organic.
Modern minimalism includes marble flooring with warm colors that compliment it. It is all about the comfort, elegance, and beauty of the space. Imagine a bathroom made up wholly of marbles, the floor, walls, a small and compact bathtub. If this isn't elegant efficiency, then what is?
Touchless and Non-metallic Fixtures
The new bathroom remodeling trend when it comes to fixtures is non-metallic touchless bathroom fixtures. More and more people are starting to adopt voice and motion-controlled faucets and showers in their bathrooms. Furthermore, an emerging trend is replacing metal fixtures made of brass, zinc, steel, etc., with those made up of gold, nickel, or antique bronze. These new materials are very stylish, and the designers expect them to make big in the upcoming year.
Changing your bathroom fixtures is also an excellent and feasible way to freshen up your bathroom's look at a very reasonable price! You do not have to shell out a thousand bucks on an entire bathroom overhaul. Instead, you can simply change a few things here and there, and your bathroom will look as good as new!
Bathroom-Bedroom Merger
Free up your bathroom space by breaking down the walls and merging your bathroom and bedroom to make it one! Next year's bathroom trend calls for a bedroom-cum-bathroom combo that does not confine the bathroom to four walls but brings it all out in the open. This gives your house an ultra-modern and state of the art look, especially if you use non-metallic bathroom fixtures. 
The best way to put them on the show is to get some elements out of the bathroom and into the bedroom. For instance, add a free-standing tub or a sink. You can also show off a voice or motion-controlled bathroom faucet made of nickel or any other non-metal, and people are sure to get jealous!
This is one of the hottest up, and coming trends in the world's design scene and is a prevalent choice for luxury projects worldwide! Incorporating limestone and wood with sculptural designs give a sophisticated and classy look to your house. These designs help you free up space in your home and enlarge your bedroom's size by pulling down the walls.
Graphic Walls
Graphic and graffiti walls are very trendy at the moment and will be one of the biggest bathroom trends 2021 will see. It's time to say bye to elegant and plain white marble bathrooms. If you are someone who likes to spruce up your space with pops of colors, then graphic bathroom walls will be your thing! 
Sometimes minimal bathrooms can become lifeless, and you need a focal point in the bathroom to give it some zest that it needs. And that is where graphic walls play the role. Designs such as stripes, animal print, polka dots, dashes, etc., are here to stay.
These designs are effortless to achieve and are a good DIY project. It's perfect for anyone who wishes to save up cash or simply pass their time by experimenting with their homes! You do not have to go exorbitant but just get a can of paint and some stencil, or you could simply hand-draw it. This is the best way to spruce up the tired interiors in your bathroom and is an excellent DIY project!
Go Sustainable
Popularity lies in simplicity. One of the hottest bathroom trends 2021 is going sustainable with your furniture. The world is going through a tough time right now. Trends suggest that homeowners are making eco-centric decisions.
Sustainable consumerism, waste-eliminating products, and ethical practices are what we need to focus on and what 2021 will be all about!
You should choose your materials, color, and textural composition that give a natural semblance, but you must also aim for sustainability. 
Some of the best materials that help you go sustainable with your homes are stone, brick, clay, and concrete. All of these can help you make a sanctuary of your own and also give you the comfort and aesthetic feel in the bathroom.