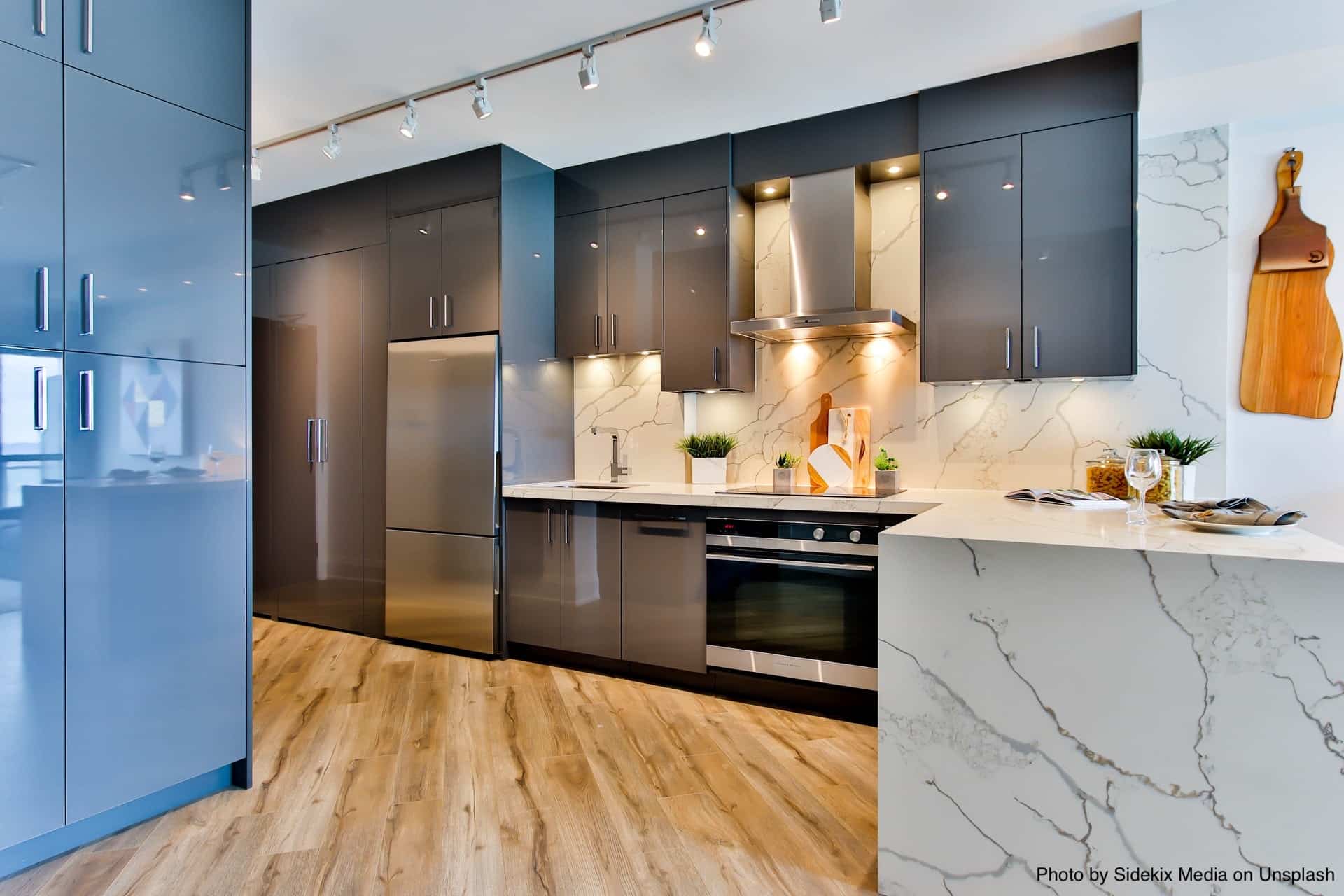 Kitchen Cabinet Color Ideas: 5 Best Options to Choose From
A major kitchen remodel can cost you a lot of time, effort, and money. And sometimes it is not even needed! A simple addition of some pops of color can help spruce up your kitchen amazingly. With the right kitchen cabinet color ideas that complement the color of the walls and the flooring, you can give your kitchen a lovely makeover at a very pocket-friendly price.
Cabinets take up a lot of space in the kitchen, and they demand to be looked at. Painting them in a bright and beautiful color creates a focal point in the room. Trendy, neutral, bold, pastel, you have many options to decide on your new cabinet color.
You can either go for something experimental or stick to the timeless classic color scheme. Here are a few kitchen cabinet color ideas to inspire you for your next kitchen remodeling project.
1. Choose Yellow
Yellow is one of the brightest colors one can use to paint their kitchen cabinets. It is a happy and joyful color that helps pump up the kitchen's vibe and uplift your mood. Yellow is the sun's color, which is considered pleasant, friendly, and warm.
Yellow is also believed to affect the emotional sphere of the people by creating an aura of optimism in the house and boost the person's confidence. 
However, too much of something is not good either. So it is not advisable to go for an entirely yellow kitchen, considering it to brighten up space. Instead, go for another complimentary color such as blue. 
A combination of blue and yellow may be the brightest kitchen of all, but why not! There are many hues of yellow that you can experiment with, from a soft, buttery yellow to a pastel lemonade shade, to the bright sunny yellow reminiscing a beautiful spring morning.
2. Red Kitchen Cabinet Color
Red stimulates the physiological needs of a person. It creates a sense of passion, and in the kitchen, it is believed to accelerate your appetite. Red goes best with the shade yellow and is a prevalent choice for many eateries. 
For instance, red can invigorate the appetite, whereas yellow contributes to the happiness of the person. It is a successful color palette for places associated with food, and many people prefer to have this color combination in their kitchens.
Red creates a room full of drama and intensity. So you must pair it up with a color that will tone it down and balance the color out just right to avoid overwhelming yourself. 
Pairing up red with black and a hint of light colors such as white can help disseminate the heaviness of the colors and spread it out evenly throughout the room without making it too heavy or fierce.
3. Blue Hues All the Way
Coloring your kitchen cabinets in shades of blue creates an ethereal and airy vibe in the kitchen. There are innumerable blue shades that go excellently well with many other colors during your kitchen remodeling project. From cobalt to baby blue, they all help make a statement and yet give the classic kitchen vibe.
Blue is believed to stimulate human thinking. The darker shades of blue stimulate the thought of people, while lighter shades of blue soothe the mind and elevate the concentration level. When going for a new color for your kitchen cabinets, you must consider their existing color. That will help you pick the right tone of blue if that is what you wish to go for. 
If your kitchen cabinets already have hints of blue, do not be afraid to give your kitchen two shades of the same color! Sky-hued cabinets with a deep blue island give your kitchen a typical sea and sky feeling. You can even go for a classic, timeless blue and white kitchen remodel to keep up the class and sophistication.
4. Paint it Green
If you feel closely connected to nature lately and wish to go for a natural and organic look, then green is the color for you. Soft, muted tones of green can give your house a vintage, cultured feel. 
Hues of green within the house can help restore strength, give you a sense of rest, confidence, and balance, and awaken the ecological awareness within you.
To not make the color scheme to Christmas-y, go for a warm floor, wood cabinet finishing on the island, ceiling, and countertops. But this is all very 90s.
 If in today's day and age you wish to go for hues of green for your kitchen cabinets, it would be best if you opted for darker tones such as forest green. 
Forest green refinished kitchen cabinets with a white marble countertop and marble kitchen flooring with stainless steel appliances and fixtures will help give your kitchen an ultra-modern and glamorous look. Shades such as bluish-green or mint green are some lighter colors that work well for a contemporary kitchen remodel.
5. Orange Cabinet Color
Orange is a fuse of red and yellow that arouses feelings of happiness, warmth, joy, and shelter within a person. Likewise, orange is also known to boost your confidence and is one of the best ideas for your kitchen remodel. Designers believe that a fiery orange color in the kitchen can bring life to the entire room when paired up with the right complementary color.
Pairing up bright orange cabinets with a lighter tint of gray and a hint of white on the open shelves, countertops, and walls helps make the kitchen look fresh, clean, airy, and spacious. This color combination in these popular kitchen trends create excitement and enthusiasm and helps draw people's attention towards it.