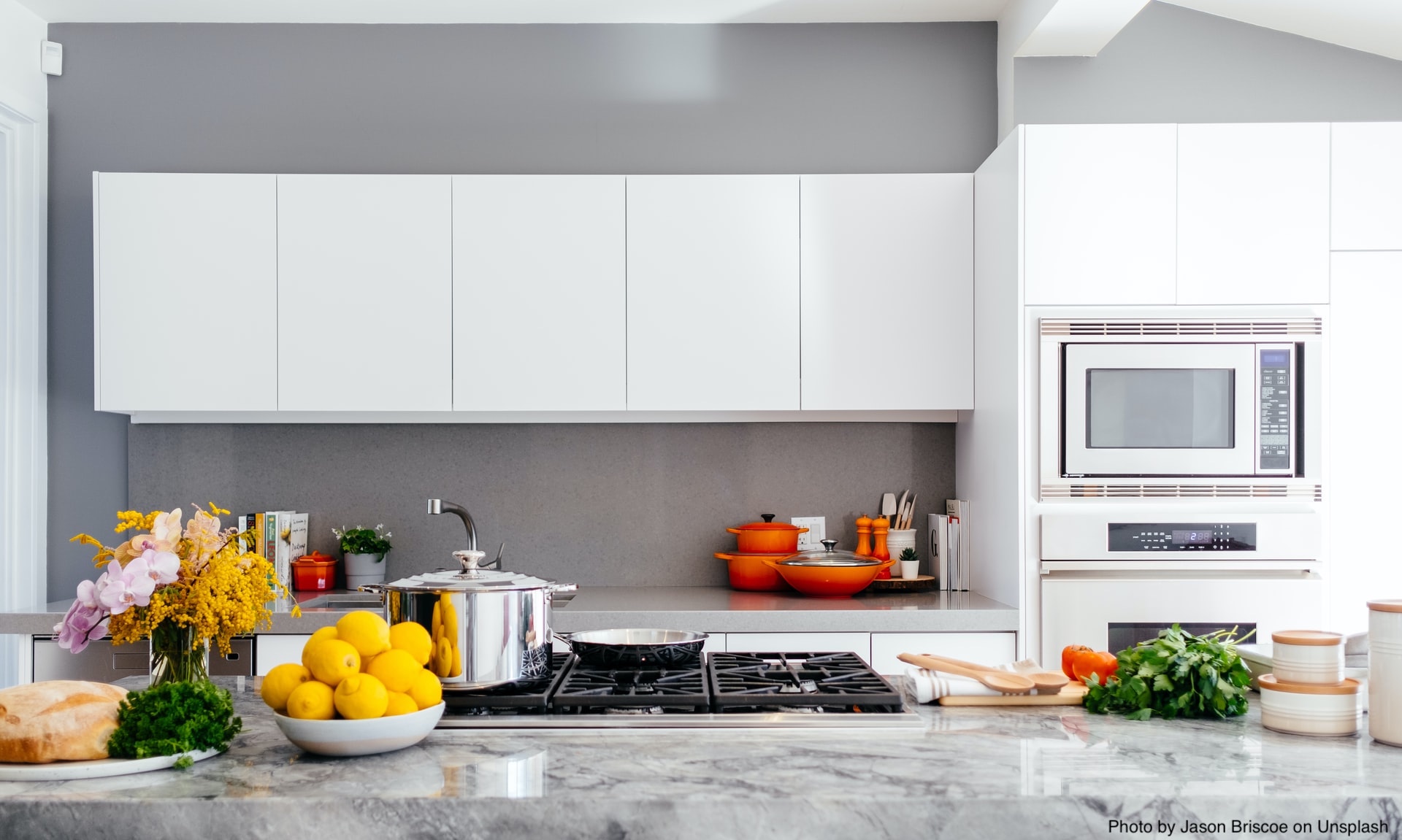 Kitchen Cabinet Finishes – What's the Best Choice to Make?
Choosing the right kitchen cabinet finishes for your kitchen remodeling project is as important as any other aspect of the kitchen. The cabinets are entirely on display and need to have an excellent first impression on the people who enter your kitchen. And for that, they need to have a good finish.
Once you have picked the right cabinets for you, it is time to give it the proper finishing that will suit and bring together the whole look of the kitchen. The finishing you give your cabinets is what will decide the look and vibe of your entire space. 
Whether you go for Matte, gloss, or semi-gloss, your kitchen must reflect your style. Adding finishes can bring the charm back in your kitchen and elevate the appearance of it without shelling out a lot of money. So here are a few options for your kitchen cabinet Finish for your next kitchen remodeling project.
Paint it Up
If you plan to give your kitchen a pop of color, you can paint your cabinets in any color of your choice that suits the other kitchen colors well. Painting can provide a smooth opaque finish to your cabinet frames and cabinet doors.
Painting is an easy and quick DIY project which is relatively cost-effective and adds a little glam to your kitchen cabinets. If you are going for a complete overhaul, it would be better to change your cabinets entirely and install new wooden ones. However, if you are looking for small changes in your kitchen to spruce up the look, you can simply paint your cabinets and put some glaze to give it a new and refreshed look.
Stain it
Staining is a better option than paint if you want to retain the natural character of the wood on your cabinets while enhancing it by adding a little color to it. Staining the wood helps intensify the natural beauty of it while giving your cabinets a brand new look.
The color stains come in a variety of colors, ranging from light to dark. The lighter stains will let the natural look of the wood show through, while the darker stains may hide the wood grain but will give the cabinets a more prosperous and dramatic color.
Glazing
A good thing about glaze kitchen cabinet finishes is that you can apply them over both cabinet paints and stains. People use glazing on their cabinets to highlight the various profiled edges on moldings, cabinetry doors, and accent pieces. If you want to apply glaze on your cabinets, you must spray it on your cabinets after adding the paint or stain, and then simply wipe it off. The base color of the wood remains the same, while the glaze helps to change the overall finish color. 
Glazing one's cabinets can give it an antique look, highlight the underlying base color, and accent the surface details. If you want to give your cabinets a rustic, vintage look, then glazing is the way to go. Adding class and style has never been easier!
Add that Lacquer
If you want to add a little shine to your kitchen cabinet finishes while giving them the durability they need, you must add a lacquer finish. The finishing of lacquer is hard and non-porous, and it does not retain grease or stains on it. It has a finish similar to spray-paint and is highly-maintainable.
Lacquer comes in several sheens such as gloss, semi-gloss, and satin. If you desire to add a little life to your cabinets without going overboard with a remodeling project, you should go with lacquer, adding a bit of tint to it for some extra color on your cabinets. It is the best quality paint finish that the homeowners can apply to any hard surface such as cabinets, doors, shelves, railings, etc.
 Once you have added the required color on the cabinets to smarten the look and groom it up, there are specific specialty finishing techniques that you can consider adding to your cabinets to give it a finished look.
These techniques are incredibly pocket-friendly, DIY friendly, and require very little of your time and effort. To help you out, listed below are some of the best techniques for your kitchen cabinet finish.
Antiquing
If you wish to give your kitchen a rustic and rugged look, you must go for the antiquing technique, which will give the wood a weary look. Lightly sand over the profiles and add marks that resemble scrapes and dents. After this, you can go on to paint, stain, apply lacquer, or glaze the cabinets.
Vintage Touch
Like antiquing, a vintage touch includes a layer of distressing sanded profile, black speckling, or gray-tined edging. This layer can never be the same on any two doors, and therefore, your cabinets will always be unique and different from the others. It also gives your kitchen cabinets a classic vintage look and the feel of a traditional kitchen.
Iced Topcoat
Another one of the best kitchen cabinet finishes is an iced top coat. An iced top coat adds an elusive glow to the cabinets that ultimately give a distinctive sparkle to them. Add a layer of the iced topcoat after you paint, tint, or glaze the cabinets to transform them beautifully. It is a fantastic specialty finish to your kitchen cabinets and gives your kitchen a new look and a touch of remodeling that it deserves!