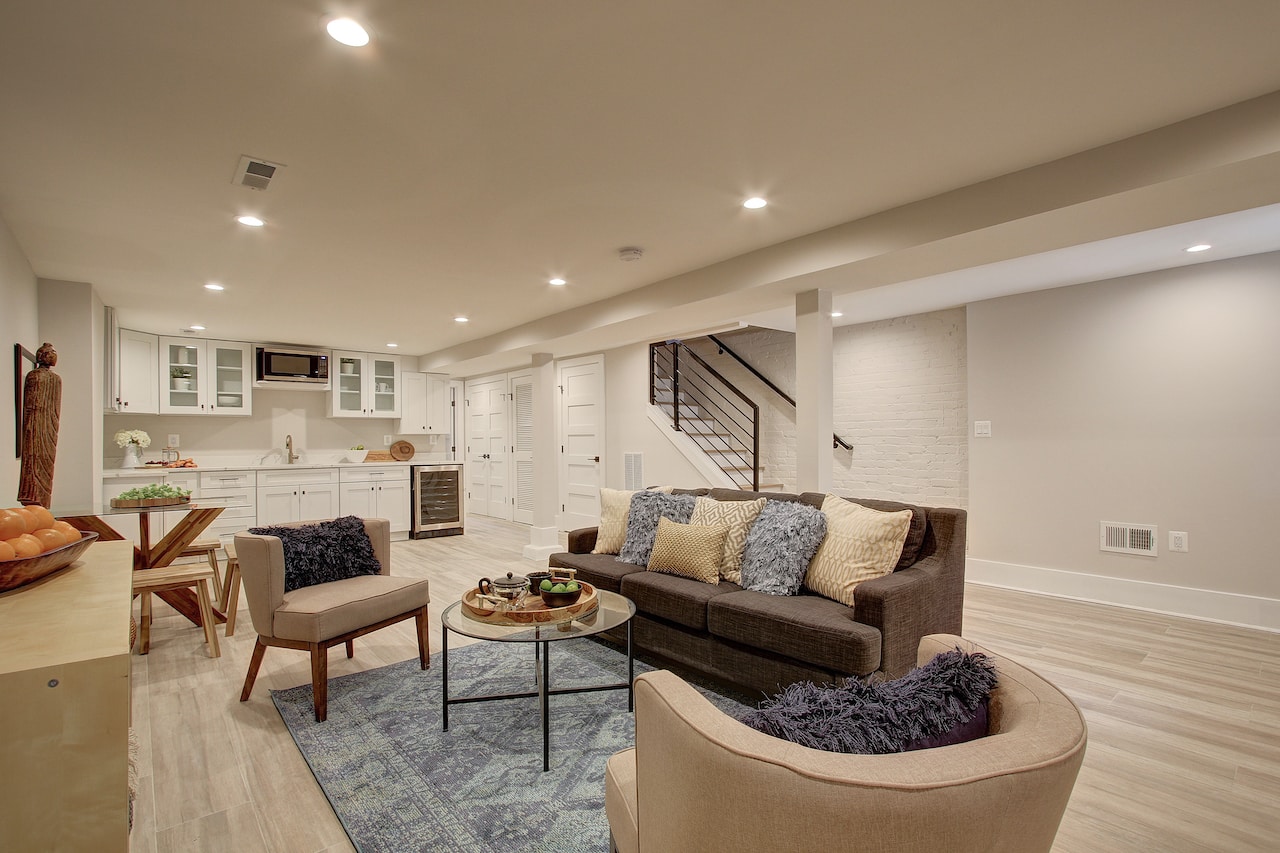 Set Your Home Improvement Budget With These Simple Tips
It's never easy to stick to a budget. It's considerably more difficult to create a budget for a significant project you've never tackled before. Creating a realistic home improvement budget demands a well-thought-out strategy and extensive research when it comes to expenses.
Thankfully, we've already done most of the legwork for you. Simply follow the steps below to create a home improvement budget that will help you modernize your traditional home within your budget.
How Much Does It Cost to Remodel a House?
According to Home Advisor, the average cost of upgrading a 1,000 square foot home is $19,000. The average cost of a home in the 3,000 to 4,000 square foot area is $87,500. Improvements to an older property are more expensive than those to a modern one, particularly if the wiring, plumbing, and other systems aren't up to code. Any remodeling should cost between $10 and $60 per square foot in most cases.
Prioritizing projects by room and building a budget around the cost of each individual job might be easier and more inexpensive when deciding on your home improvement budget.
Kitchen

$4,000 – $60,000

Bathroom

$2,500 – $25,000

Basement

$11,000 – $30,000
How Much Should I Spend on Home Improvements?
Evaluate the overall value of your home to obtain an estimate of what your home improvement budget must be. You should not spend more than 10% to 15% of the value of your home on a single room. If you spend more, the valuation of your new upgrade will not increase in proportion to the value of your home.
For example, if your home is worth $100,000, you can spend no more than $15,000 on a kitchen or bath remodel. If your home is worth more, your Home improvement budget can be higher.
Determine Financing Beforehand
Before you create a budget for your home addition ideas, you must first figure out how you will pay for it. If you're paying cash, taking out a loan, or asking for credit, your renovation budget must fit within the parameters of your economic means. Set aside 10 to 20% of your funds available for additional costs once you've assessed how much you can afford to spend. This is critical. 
Something will go wrong during the remodeling process, or the expense will be higher than expected. You can be sure you'll have enough money to accomplish your project no matter what occurs once you allot a percentage before you start.
After identifying how much you want to spend, utilize the steps below to make a comprehensive home improvement budget and plan.
Steps for Creating a Home Improvement Budget
Prioritize Remodeling Needs
Knowing exactly what you want is the simplest approach to stay on budget throughout a makeover. Make a list of everything you want the project to include, then divide it into wants and needs.
Consider the following questions:
What do you hope to achieve with this project?

What information is needed to make that happen?

What are you willing to sacrifice on?

What are you willing to spend a lot of money on?
Create a Detailed Remodeling Plan
Create a precise strategy that includes cost estimates after you've selected a goal for your home improvement. This will assist you in creating a remodeling budget and communicating your exact requirements to your contractors.
Make a spreadsheet with each component of the project and the projected labor and material costs. To create cost estimates, follow these steps:
Estimate labor costs for engineers, architects, plumbers, and handymen using resources like HomeAdvisor. Labor costs often range from 20% to 35% of a project's total cost.

Decide on the fittings and finishes you want, then budget for them. Cover all the paint, knobs, faucets, tile, flooring, and anything else that you'll need. Don't forget to factor in taxes and fees.

Mention the appliances you desire and the cost you estimate to pay. Include installation, delivery, and how you intend to dispose of items in your budget.

Consider how much money you'll need to live during your endeavor. Include the costs of living without a working kitchen, boarding pets, and staying outside the home while working on your project in your sheet.
If you can draw up a detailed plan and involves your choice of finishes and fixtures, your interactions with contractors can concentrate solely on labor costs and timelines. 
Request Bids From Multiple Contractors
You now know what from your home remodel and how much you can manage to spend for each item. It's time to look for a contractor who can finish your project on time and on budget.
Find local businesses with positive reviews and request a bid for your project. To accurately evaluate costs, get estimates from at least three home remodeling companies near you. 
When hiring a remodeling contractor, keep the following steps in mind:
Conducting interviews and verifying references is essential.

Make your project and also your remodeling budget absolutely clear. If your contractor is aware that you are on a limited budget, they will be more willing to discuss additional costs, setbacks, and project changes with you.

Determine that the contractor has a deep understanding of your requirements and how you intend to prioritize various aspects of the project.

Discuss how you'll handle any unforeseen challenges and how they'll influence the project's budget.
If none of the contractor quotes are within your renovation budget, downsize the project until you're satisfied with the price. Use your list of desires and needs to cut out portions of the project that you previously thought were irrelevant.
Once you've decided on a contractor, have them look through your project plan and budget to see if there are any charges you might have missed.  To ensure that the finished project stays on budget, use the contractor's quote and input to make the last revision to your project plan before starting work.
In conclusion, you should be able to complete your project within your home improvement budget if you follow these careful steps and balance the cost of each component of your home remodel.