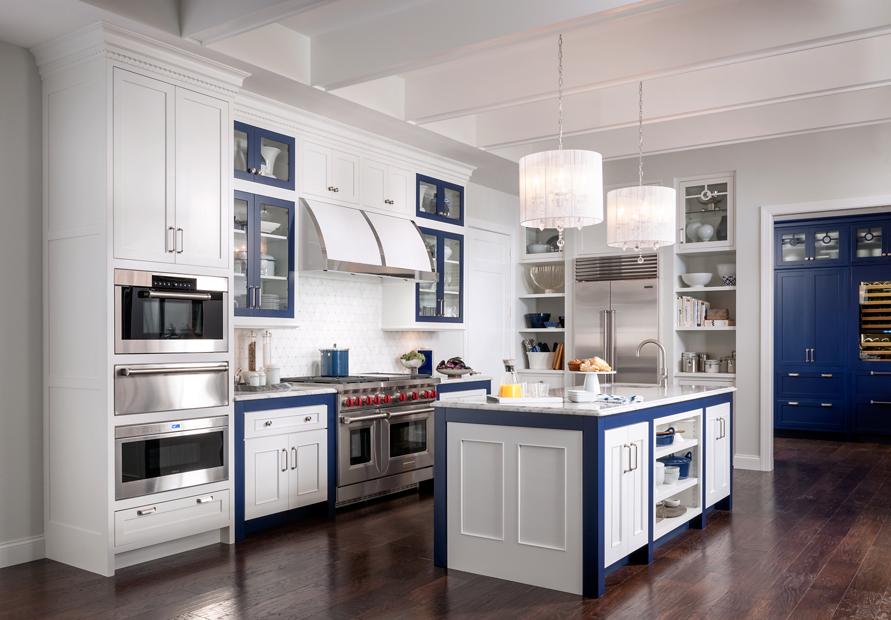 Modernize your Traditional Home 2023
Vintage decor is always in trend and gives your home character, but adding some modern elements, from new countertops, to new cabinets, can update your home with a few small steps. A traditional home may look charming, but can also lack an updated vision — you can't just add a new appliance that has a very sleek design without spoiling the look of the traditional ensemble. Finding the right balance to modernize your traditional home can be done!
In today's fast-moving world, not only do you need to keep up with trend of minimalism but also the convenience of innovative technology. It's possible to create a re-imagined space that is in line with the current trends. Here are ways you can make changes to your abode to make it more contemporary: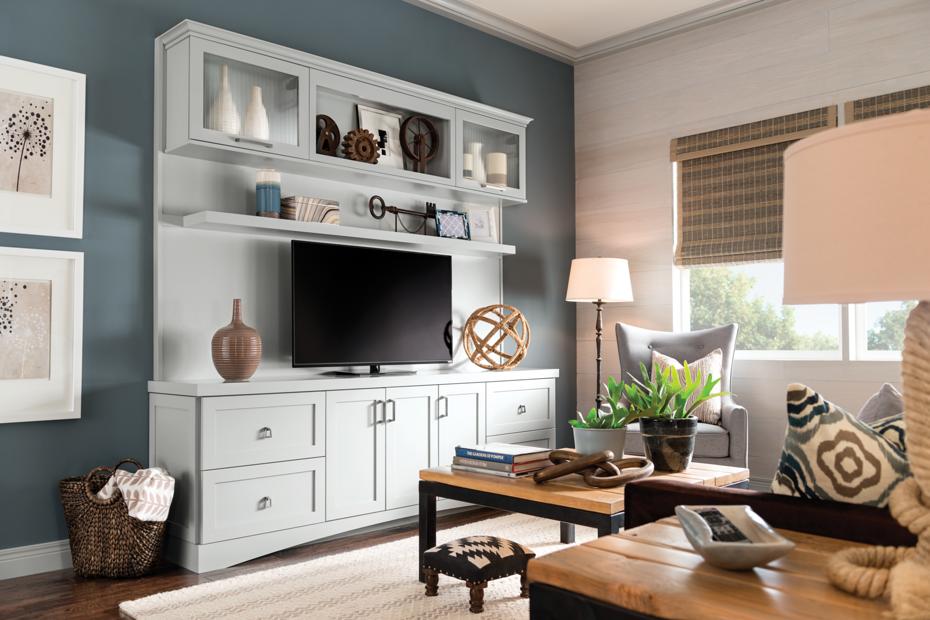 There is such a thing as too modern as well. You don't want your house to seem like a setting for a sci-fi movie. Although functional and aesthetic improvements are necessary, striking the balance is important. For a "transitional" design, focus on how these changes can improve comfort and try to use some of the existing elements too.
While it is of utmost importance to add a new-style of cabinetry and play around with the colors of your backsplash and countertop, you don't need to change your entire room. Instead, try removing the furniture from its place and see if it is really necessary in that space. Try to use different elements of a furniture set in different rooms to add an eccentric effect. Furniture sets look very dated when used together but help embellish other rooms — the idea is to keep the furniture in a space unmatched yet harmonious.
While furniture can be reused, you should replace some things like the wall paint or the flooring for those that are trending in order to get a more modern touch. We recommend opting for open shelving or shaker cabinetry along with a monochromatic backsplash. You could pair these with metallic appliances and rose gold hardware for a distinct kitchen. For the bathroom, you could opt for a delicate looking tub along with tiles of a beige colored stone (marble or quartz) for the wall while keeping the flooring white.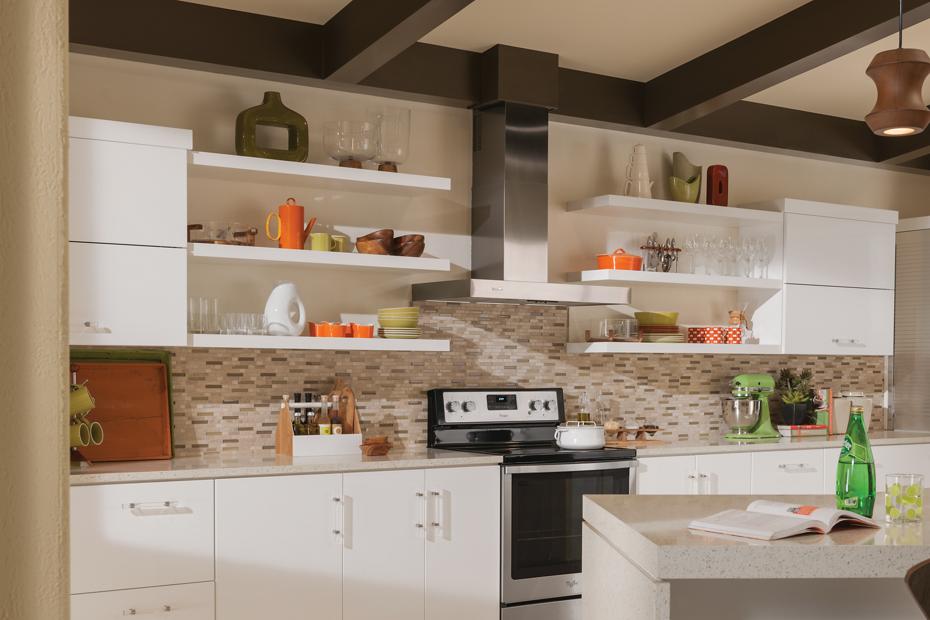 Focus on Statement Colors
 One of the primary things to remember to achieve a refined look is that less says more. Although playing with patterns for the feature wall or the kitchen backsplash is an excellent touch, keep it restricted to a few elements in the whole house–and never more than one patterned element in one room. Instead, it's time to opt for modern colors and work with that. Everything in earthy tones that reeks of rustic charm should be ditched for statement colors like navy blue or a more accommodating gray palette. White and black are good considerations as well as they never go out of style for a contemporary look. You could use a bright colored Quartz countertop or Blue Pearl Granite for that bold look. To play it safe, you could opt for a white and black contrast by adding a Black Galaxy or Absolute Black granite countertop with a Carrara marble floor.
 Keep the look light rather than bulky. One of the ways to do that is by getting painted furniture. You could even do it yourself. The focus should be on using a color that adds an airy feeling to the space. Colors such as black, white or even some bold colors like red work very well. If painting is not a possibility, replace the upholstery or even just the curtains or cushions for more minimalistic ones. One thing you may want to steer clear off is frills. Tassels and sequined elements are a no-no in a contemporary house. Make sure that the new furniture goes well with the stone tiles you use for your flooring and the new wall paint.
 Whether it is a dazzling piece of furniture or a piece of eccentric modern artwork–or even an accent wall in bright color, nothing screams contemporary as loud as surprising elements. To achieve this look, you could let your creativity flow. This could mean switching to sleek-looking pendant lights and ditching that chandelier as new light fixtures can really jazz up the place. Why not go for a floor to ceiling stone or Moroccan style tiles for the floor? Adding bold furniture like a velvet couch with Lucite chairs can be the way to go too. Ultimately, it's all about changing the vibe of the space.
It's easy to update your traditional home with a mix of modern while keeping your traditional or vintage pieces throughout. Modernizing your space with a few easy steps can create a re-imagined home that will ensure your home is up-to-date for 2019.