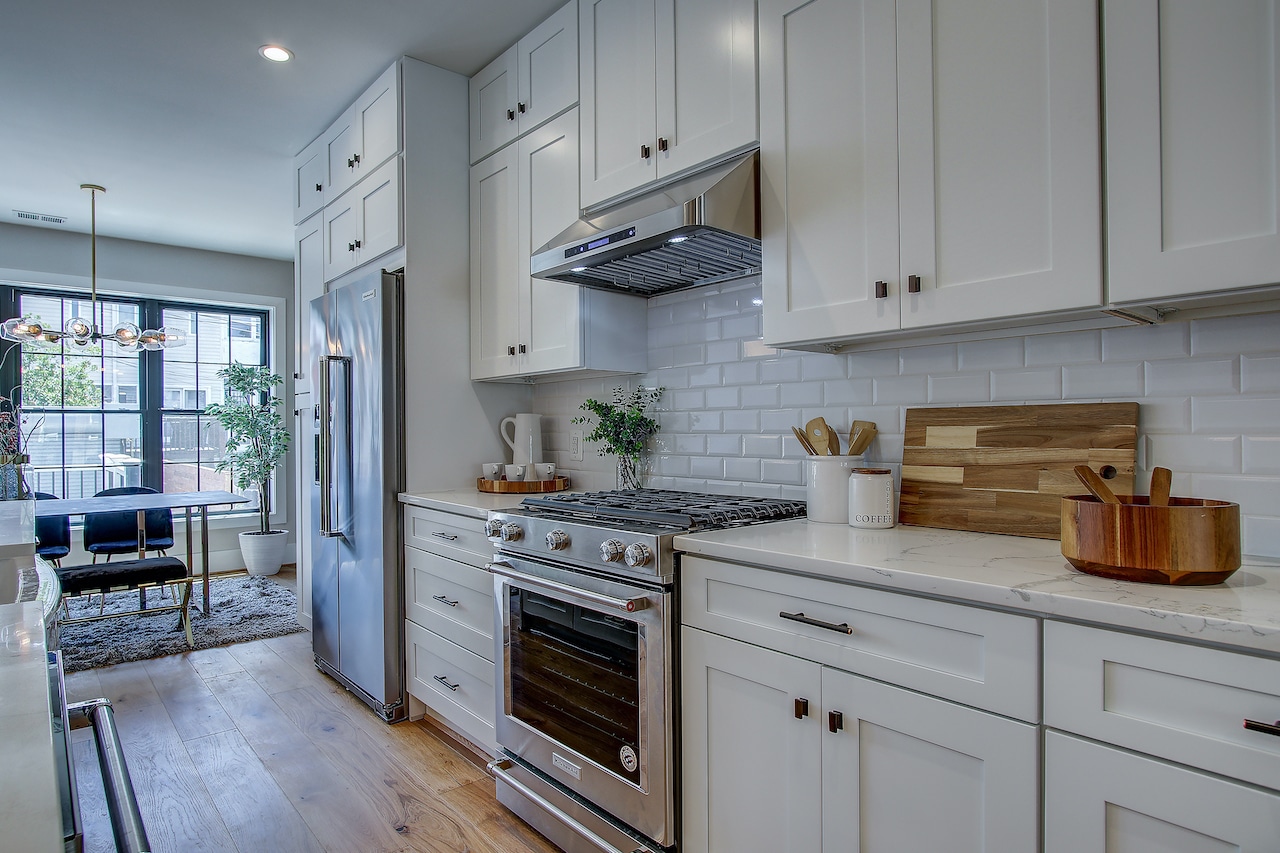 What Are The Essential Features For Kitchen Cabinetry?
In a kitchen, effective storage is more than just getting a lot of cabinets. The trick here is to make the cabinets work by installing some essential features for kitchen cabinetry.
Maintaining maximum efficiency in your kitchen revolves around flexibility inside your workstations. It also depends on you choosing kitchen cabinets and following the right steps during the kitchen remodeling process.
Drawers
For several reasons, drawers are the most functional and versatile storage devices for a kitchen. There's no surprise. They are on top of our essential features for kitchen cabinetry. Find below the many reasons why drawers are a kitchen must-have:
Perfect Ergonomic Storage Device
Drawers have optimal ergonomic storage because they open up to meet you—no kneeling or slouching to see what you have. Simply open the drawer and look down. Our bones have become more vulnerable to carrying as we grow old, so drawers are ideal for people who have difficulty carrying or lifting.
Flexible Storage
Drawers can accommodate almost everything in your kitchen, and you can arrange it in a cabinet in many ways, like three or four drawers in a base cabinet or a single drawer above the door that opens to expose shelving. With a narrower top drawer and two larger bottom drawers, a cabinet with a three-drawer stack is one of the most essential features for kitchen cabinetry.
Cutlery, utensils, and other small objects are normally held in top drawers. You can use the larger drawers to store a wide range of kitchen products, including pots and pans, glass jars, plates (which you can organize by using a peg system), and other kitchen essentials.
Easy Storage
In the kitchen, switching from one to two movements will make a huge difference in how quickly you cook. You can open a drawer with only one pull, while a door or roll-out involves two movements. Convenience and flexibility are some of the reasons why so many people choose drawers.
Minimal Appearance
Drawers construct clear horizontal lines that are very appealing in any kitchen design, regardless of whether it is modern, farmhouse, rustic, transitional, or contemporary. Besides, it's only natural to have several three-drawer base cabinets in a kitchen design.
Many customers save money by opting for standard door cabinets instead of drawer cabinets. Despite being more costly, stock drawer cabinets significantly add to the storage efficiency of a kitchen. 
According to most professional kitchen remodel companies, any double-door cabinet must have at least one drawer cabinet.
Install Vertical Dividers
From cutting boards, baking pans, pastry trays, platters to cookie sheets, pasta dishes, wide lids, and even cooling racks—vertical dividers are incredibly ideal for storing several large, flat items. Most units are flexible, enabling you to rearrange the dividers in the most effective way possible.
You also see vertical dividers in the upper portions of high cabinetry, such as an oven cabinet, pantry, or deep freezer above. You can also find them in small base cabinets with a 9 to 12 inches width, where a drawer set will be impractical.
Pull-Out Trash Can
So you're planning to bring your old plastic waste bin to the end of the bay as part of stunning kitchen storage revamp? Certainly not! No one ever needs to see (or smell) the waste can, so why not hide it behind a door? 
Using a pull-out waste unit within the cabinetry, where you won't see it, is one of the neatest storage solutions. At the very least, you can have two trash bins—one for daily trash and one (or more) for compost.
The majority of double units take up just 18 inches of room and have a gentle mechanism for ease of use. Moreover, most of them are small enough to fit in a base cabinet with such a drawer on top.
Spice Racks
In a kitchen, we use several spices such as pepper, salt, garlic powder, herb seasoning, and so on. About every time you try a different recipe, you add spices to flavor the dish. 
However, storing spices in a wall cabinet can be challenging. You can find it difficult to see what you have when you place tiny spice jars together on a shelf. Almost every time, you can't go without taking the entire shelf. 
Instead, you can install a 12-inch-wide pullout cabinet next to your gas stove if you're working on a DIY kitchen cabinet remodel. If you have many spices, you may want to consider getting two cabinets—one on either side for a more symmetrical layout.
Spice pullout storage with layered shelves are essential features for kitchen cabinetry because they help you to store the bottles while still allowing you to see what you have.
Add a Lazy Susan
While not all kitchens have them, corners are the greatest storage areas in the kitchen if you use them appropriately. A dominant corner storage option is specialized Lazy Susan cabinets. 
They are corner units with 90-degree angles on both sides and are most commonly available in 36-inch tall sizes. There are models for both the base cabinet and the wall cabinet, making them ideal as small kitchen storage solutions.
They typically have two separate carousels, with a central supporting pillar around which the carousels rotate. Each carousel rotates 360 degrees and holds a surprising amount of cookware. It's also much more storage-efficient than most options available. 
Final Thoughts
The essential features for kitchen cabinetry like hardware and storage units can mean the difference between a mere elegant kitchen and one that works perfectly. Since the kitchen cabinetry is such an important element, it's important that you do not make some common kitchen storage mistakes.
Don't rely on your designer or cabinet manufacturer to make these decisions for you. Do your homework, be diligent, and make sure your budget is well managed. There are dozens of cabinet storage choices open to you if you are well-informed about what is relevant.