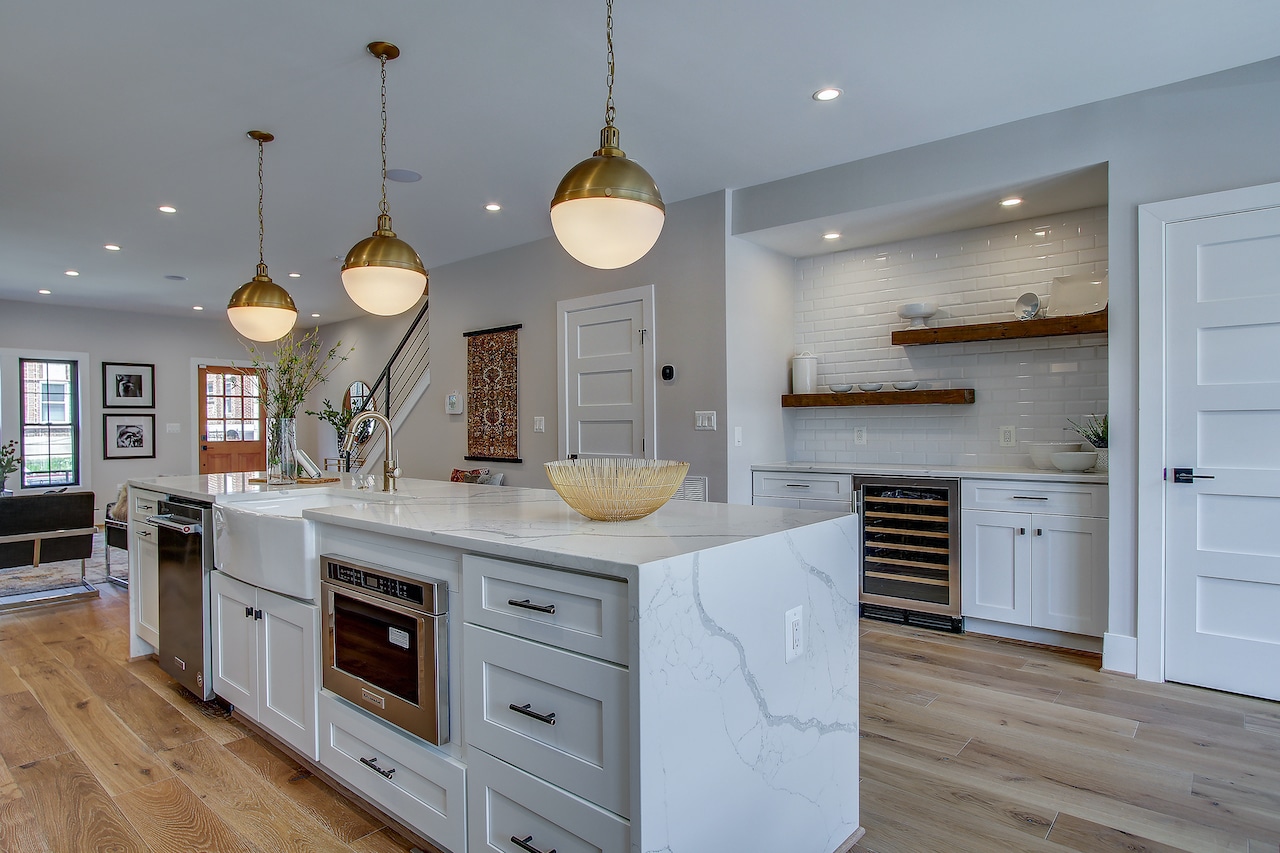 How to Create a Neutral Color Scheme While Remodeling Your Home
When you want to create a neutral color scheme, your mind may go in one of two directions: you'll either be bored by its monotony or comforted by its calming nature. However, neutrals are the foundation of most color schemes in the house. 
Many design professionals believe they are essential in creating aesthetically pleasing living areas. Best of all, neutral colors like white, black, gray, and greige never go out of trend, so your home will seem as new a decade from now like it does now. However, because of generously bright accent colors that steal the show, homeowners have the tendency to neglect these flexible tints. 
But picture this: What if your bathroom color scheme was made up of several colors of neutrals with cool and warm undertones? They can be just as lovely as any other color scheme. All you have to do is focus on texture, shape, and depth. But, before you get your paintbrushes out and contemplate how to create a neutral color scheme, keep these essentials in mind.
Commonly Asked Questions 
What are the neutral colors?
Currently, black, white, gray, and brown are the four most popular to create a neutral color scheme. However, you can consider neutral colors such as beige, taupe, and even some pastels.
​Which colors pair well with neutrals? 
All shades, from bright hues to earth tones, go well with neutrals. That's why these colors are so prevalent in many parts of the design, including couture, typography, beauty, and, of course, décor.
Which rooms would benefit from the neutral color trend?
In a neutral color scheme, any space will look attractive. A bedroom remodel with neutral colors will be a relaxing place to begin and end each day, while a living room in a similar color scheme would be a stylish place to host. Similarly, if you want to paint your bathroom, a neutral color scheme is a perfect choice as it flatters the usually limited square footage.
Are you impressed yet? Continue reading for unique ideas on how to create a neutral color scheme that will add to your remodeling project.
All Things Neutral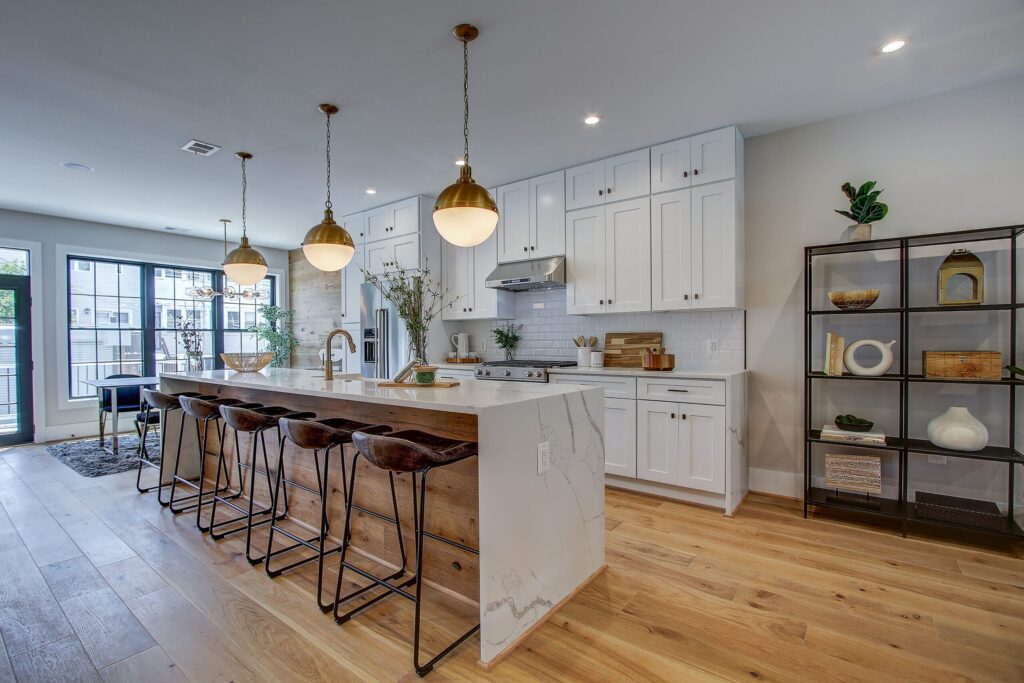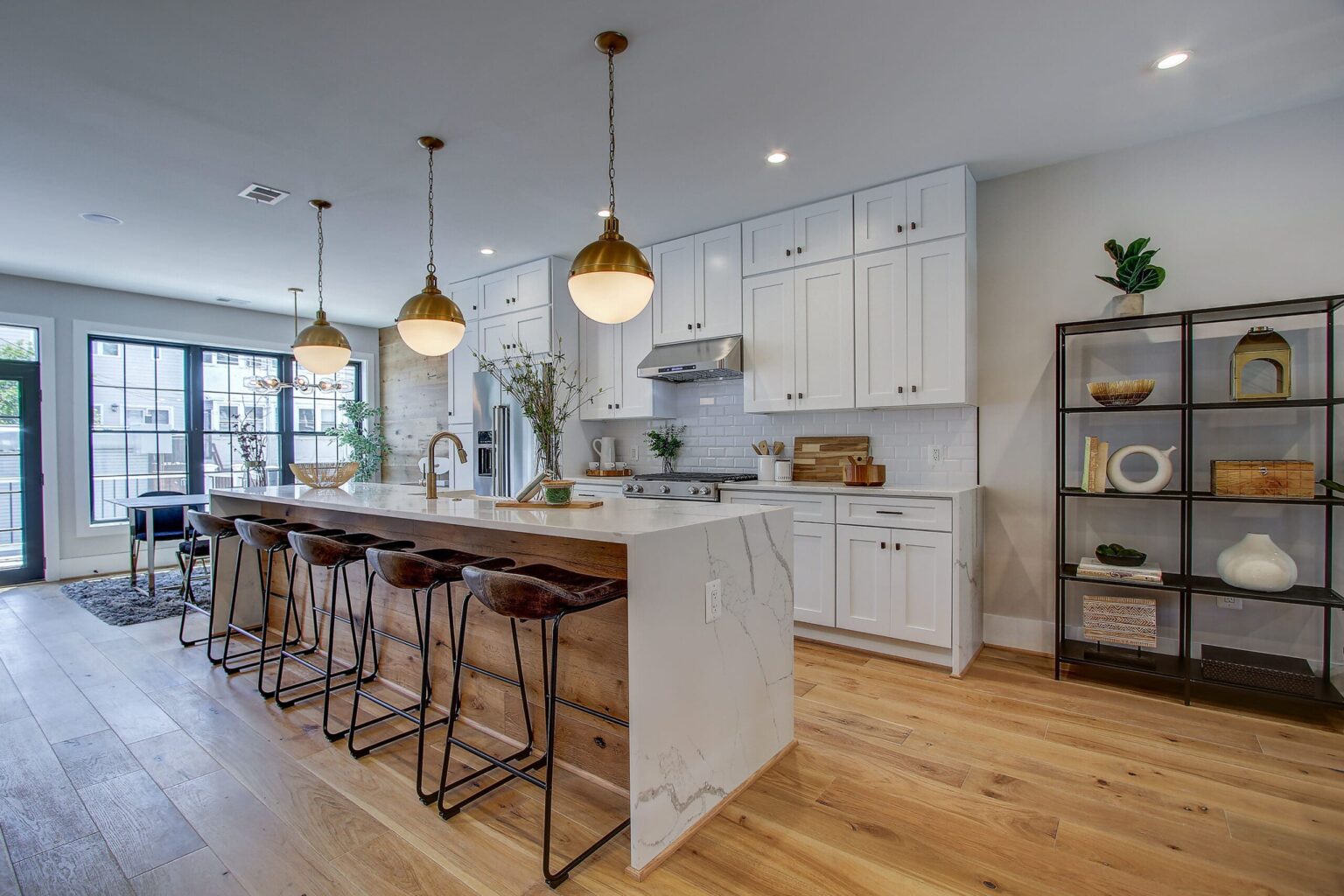 Layer several tints of the same color for an elegant and sophisticated appeal if you're trying for an all-neutral aesthetic. All wood, such as flooring, trim, beams, fireplace surrounds, window frames, and even brick or stone may make warm statements within the minimalist room with this type of layering color scheme. To choose harmonious colors, follow these pointers:
Choose a lighter color for the walls and a deeper color for the upholstery.

Choose an area rug that matches the wood flooring while being somewhat darker than the walls to make the furniture pop out.

You can also select a carpet that is a darker color than the walls.

Use items that include all or some of the colors you've chosen to tie the room altogether.
Neutrals In The Background
Pick a neutral based on the additional colors you want to use, the amount of natural light in the room, and if you prefer lighter or darker walls. Darker walls, specifically if there is little natural light, appear to shut the space up and make it look smaller as well as gloomy. 
As a result, if your space is large and airy, you can evaluate all possibilities. If the room is small and dreary, a lighter neutral would be a wiser alternative.
Monochromatic Approach 
One of the greatest methods on how to create a neutral color scheme is to use a monochromatic approach. A monochromatic neutral design is one of the top color trends for your home without having to worry about coordinating your colors. Furthermore, the monochromatic color scheme begins with a color that you adore and could live with for a long time. If you have a sofa and chairs in rich mocha brown, you may create a monochromatic color design around them. 
You might utilize any of the colors that are varied tones of your dark neutral to create a monochromatic palette. Use a combination of tones from top to bottom to balance the monochromatic scheme. 
Try Neutrals With Pop of Accents
A neutral color scheme with splashes of color is a great choice if you like the aesthetic of neutral walls and furnishings but yet want to exhibit your creative side. The benefit of using a neutral color scheme as a backdrop is that you can easily add brighter or more rich colors to it.
Nonetheless, use only two or three accent colors; if you use too many vivid colors in your neutral design, things can rapidly get out of hand. Start with hues from your favorite decorations and work your way up. Your home will appear more harmonious if you stick to a minimal color choice. 
When introducing vibrant colors to your neutral color palette, your room will look more soothing if you fully understand how to use cool and warm color schemes. While a cool neutral like gray can be paired with warm accents or a warm neutral like beige can be paired with cool accents, combining both cool and warm accents with neutrals can still be unpleasant. It's crucial to experiment with and alter accent colors to obtain the correct balance.
Pair Dark and Light Tones
To be labeled neutral, color does not have to be pale or light. Charcoal gray, dark brown, rich gold, navy blue, and black are deep neutrals. Homeowners use dark neutral hues for furniture such as sofas, chairs, and headboards. You can also use dark neutrals as an accent wall, an area rug, or window treatments to add color to your kitchen. If you're creating a color scheme with a dark neutral, it should be the first color you select.
Similarly, dark neutrals look great when you pair them with light neutrals that have similar undertones or color temperatures, such as warm with warm and cool with cool. Knowing the difference between warm and cool colors will help you develop a firm color foundation for any color palette. 
Cold and light neutrals perform best with a cool charcoal gray, although you can also accentuate it with warm non-neutral colors. Rich espresso brown goes well with light neutrals, but again you can contrast it with cool colors like turquoise and aqua. This is a great example to keep in mind when you're figuring out how to create a neutral color scheme.