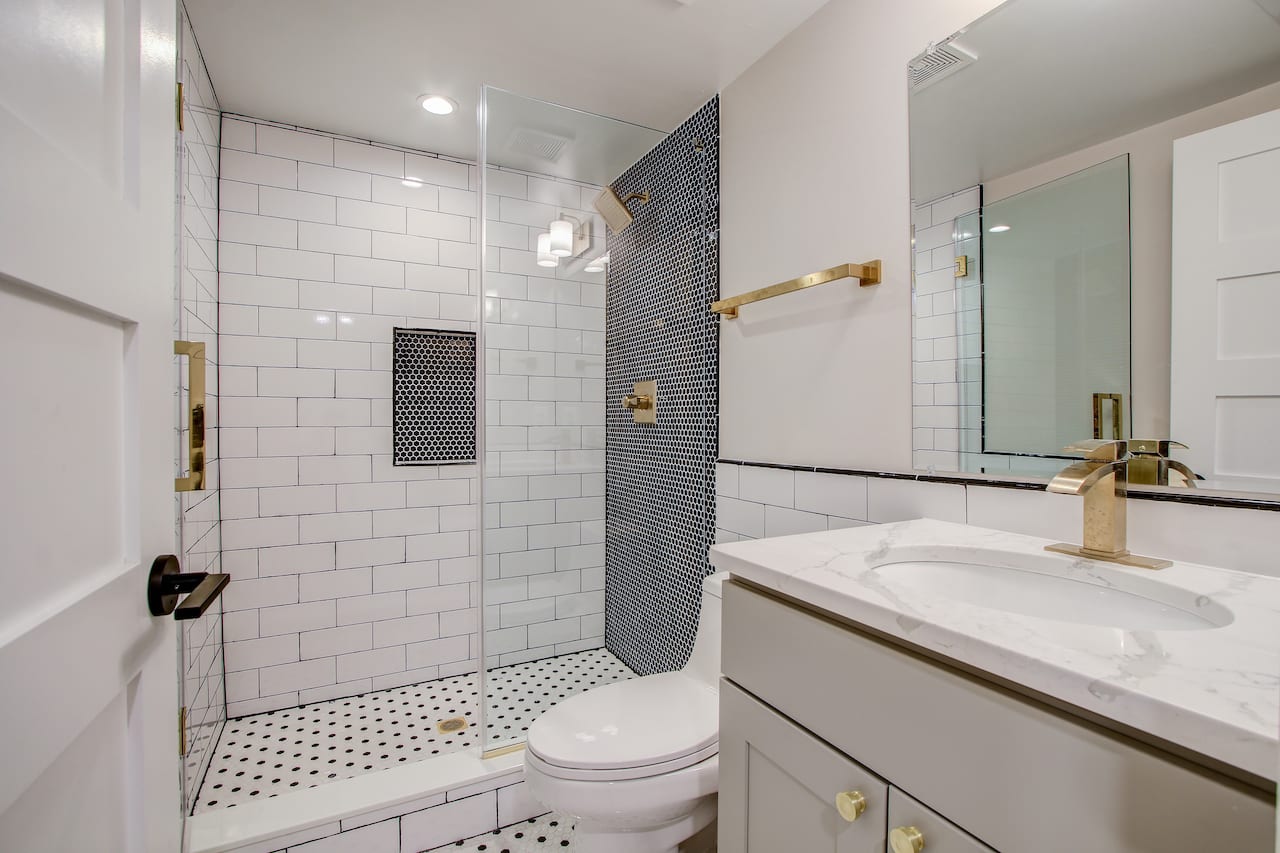 Bathroom Shower Remodel Ideas to Implement For A Seamless Upgrade
Isn't it great to think of owning a sparkling, remodeled bathroom shower with spotlessly clean walls and an impeccable shower pan? With some meticulous planning, investment and design, this is a very achievable dream. Besides, there are several excellent ideas to remodel a bathroom shower that can greatly improve your bathroom's aesthetics and functionality.
You don't need to feel overwhelmed regarding the scope of this bathroom remodel. Several homeowners have faced the issue of poorly functional or damaged showers, and they managed to turn it all around with patience, knowledge, and hard work – and so can you. This article lists some of the best bathroom shower remodel ideas for you to consider.
Pair up the Shower and Tub Together
Getting your bathroom tile right is an important aspect of bathroom shower remodel ideas. The tub and shower are two major (and separate) services in your bathroom. If their styles are vastly different, it can lead to a dissatisfying visual clash.
For instance, your shower's tile surround could clash with your bathtub's smooth acrylic surround. You can avoid this by picking matching materials for both of them. Similarly, you could choose an identical kind of natural stone for both the tub and shower surrounds.
Go For A DIY Approach
All homeowners who take up a bathroom remodeling project seek ways to save up on expenses related to the same. Going for a do-it-yourself (DIY) approach is one of the best ways for this. It is one of the most highly recommended bathroom shower remodel ideas of today. For example, you could try demolishing the area by yourself.
You can do this even after hiring a full-service bathroom remodeling contractor near you to work on your shower. In fact, most contractors are used to their clients doing pre-construction work by themselves. Have an early conversation with your contractor regarding this to prepare the area according to the project's plan.
Install Niches for Additional Storage Space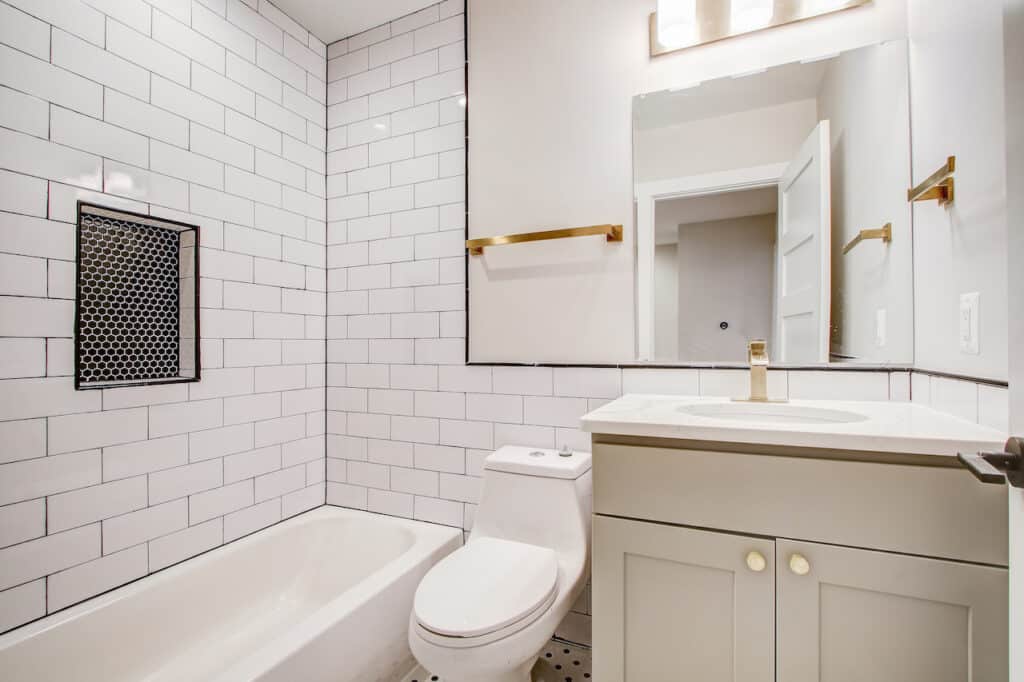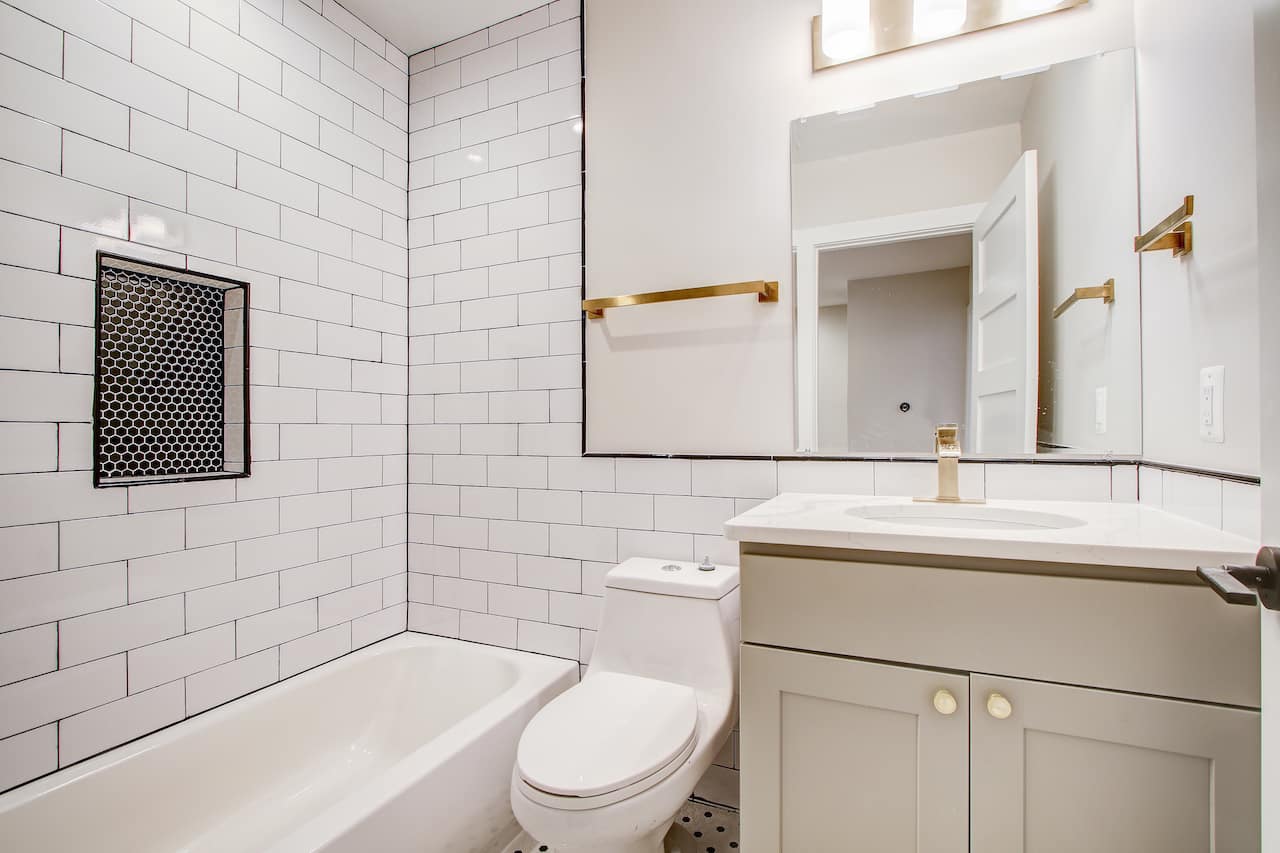 As you know, there needs to be plentiful in-shower shelving space in your bathroom to store accessories like your shampoos, conditioners, scrubbers, and soaps. When working with existing showers, you can install shelves later by attaching them directly onto the walls using silicone caulk.
Nevertheless, one of the best bathroom shower remodeling ideas involves building wall niches for even better storage facilities. They can provide ample room for you to store all those tubes and bottles neatly and cleanly.
Upgrade Your Tiles
Another popular option among bathroom remodel ideas is to supersize your freshly remodeled shower and install a light-filled frameless shower enclosure. It can be roomy enough to help you accommodate items like bathing chairs and allow abundant light to enter through the frameless glass enclosure.
You may also have been wondering whether you should do the shower tile work by yourself or not. Admittedly, this is a question that confuses a lot of homeowners. It is something you should think about seriously before making a decision.
That is because, unlike backsplashes, walls, or even floor tiles, the shower area is seriously affected by water. Even the tiniest of cracks or seams can let water lay waste to your home's underlying structure. Hence, if you are not truly confident enough, you should seek professional help in this regard.
It is also important to mention that tiles provide a great opportunity for you to display your personal style at its finest. The possible range of selection can be incredibly wide, but if you have a rough idea of the final picture you are aiming for, you can quickly narrow down your options. In this regard, you could also try hiring the services of a professional designer if you wish.
Make Your Shower Waterproof
One of the most significant issues faced by homeowners during a shower bathroom remodel is letting water stay within the shower flooring. Thankfully, it becomes much easier if you use a waterproofing membrane.
Further, this membrane provides an important layer of protection over the cement board, which itself cannot be damaged by moisture but allows it to pass through to the subfloor if water makes its way behind the tile.
Let in As Much Natural Light as Possible
The right bathroom lighting ideas can completely transform your space. Watertight, bath-rated light fixtures are meant to help you avoid this very situation. However, there is an even better way to deal with this – by letting in natural light. After all, no matter how good an artificial lighting arrangement is, it can never really replace natural light.
For this purpose, you could try combining frameless glass walls with a corner shower unit during your bathroom remodel. Frameless showers generally utilize thick tempered glass, which is attached by metal clips to act as walls.
You don't really need any wooden framing; if you wish, you could simply opt for a frameless shower door alone instead of the whole enclosure. That said, you should keep in mind that frameless shower units generally cost a whole lot more than framed showers.
Round out Your Shower
If your bathroom has seriously limited space, installing a corner shower alone will not be sufficient. Rather, you should try opting for a quarter-round corner shower with a sliding door.
Rounded corner shower enclosures possess another excellent feature – doors that slide on tracks rather than swing outwards. It is a great way of avoiding possible space design issues because you will not have to deal with door obstructions this way. The door is made of acrylic, and you do not have to worry about it getting shattered.
Ensure Better Air Circulation by Raising the Roof
Moisture accumulates in enclosed spaces like showers and leads to the growth of mold and other fungi. You can tackle this issue using bathroom exhaust fans, but those consume electrical power and are not necessarily effective.
Instead, you should try increasing your shower's air circulation right at the ceiling level. For instance, you could simply remove the shower ceiling and expose the entire space to natural light and airflow.