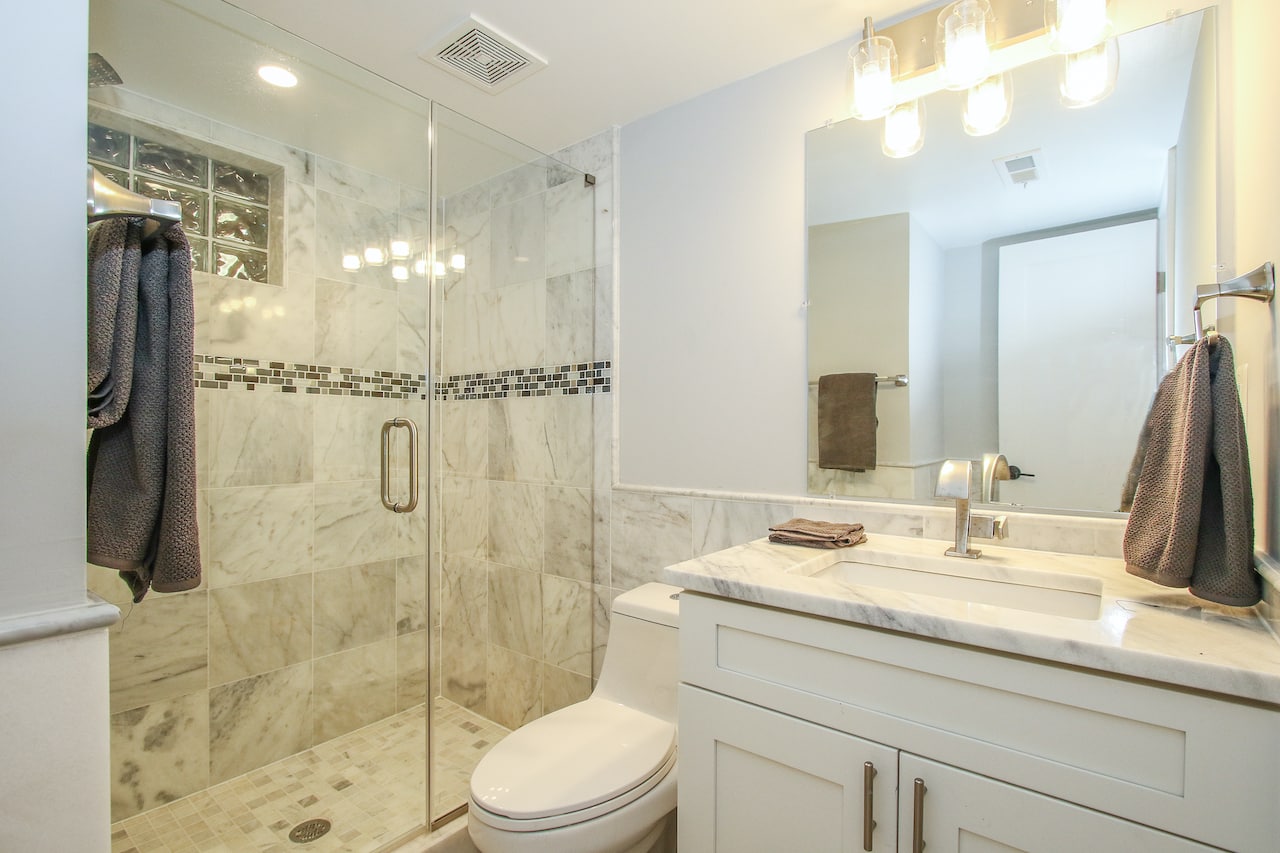 What Is The Most Expensive Part of a Bathroom Remodel?
With constantly changing trends, bathroom designs also get old quickly. However, remodeling a bathroom is an essential step if your bathroom is dated and lacks functionality. Just like it is a necessary step, it is also an expensive undertaking. 
The average bathroom remodel costs anywhere between $3,000 to $25,000. Out of these costs, each aspect of a bathroom remodel will cost differently. For instance, labor constitutes around 20% to 40% of the total budget, making it the most expensive part of a bathroom remodel. 
Just like labor costs, there are other expensive aspects of a bathroom remodel that you need to look at before you begin the process. 
Labor Costs
For any home improvement project, be it kitchen remodel or bathroom renovation, labor is a big factor. Finding labor at a low price tag is crucial. Stats have shown that 20% to 40% of the expense of remodeling your bathroom is for contractors and labor charges.
With so much demand and little supply, the cost of labor is increasing rapidly. Irrespective of where you live, the cost of labor is still high to meet. Every work requires a different set of workers.
This distribution of expertise also increases the labor budget. As electrical labor doesn't entertain tiling work and vice-versa, the cost of labor keeps rising. Putting a decent amount of money for labor is a wise way to strategize your remodeling. 
Installing Tiles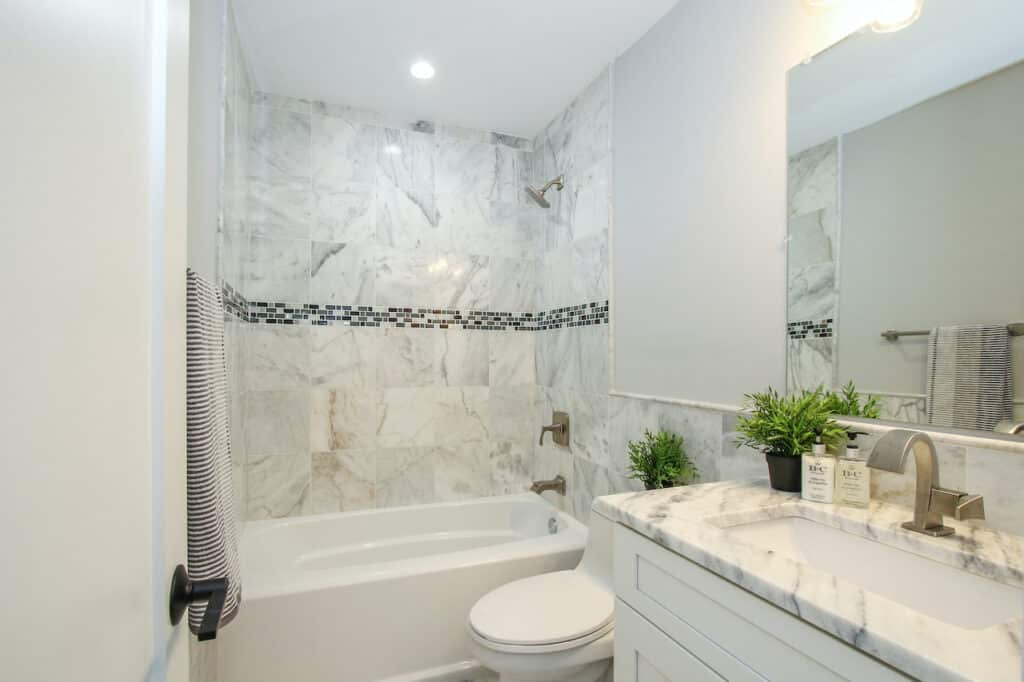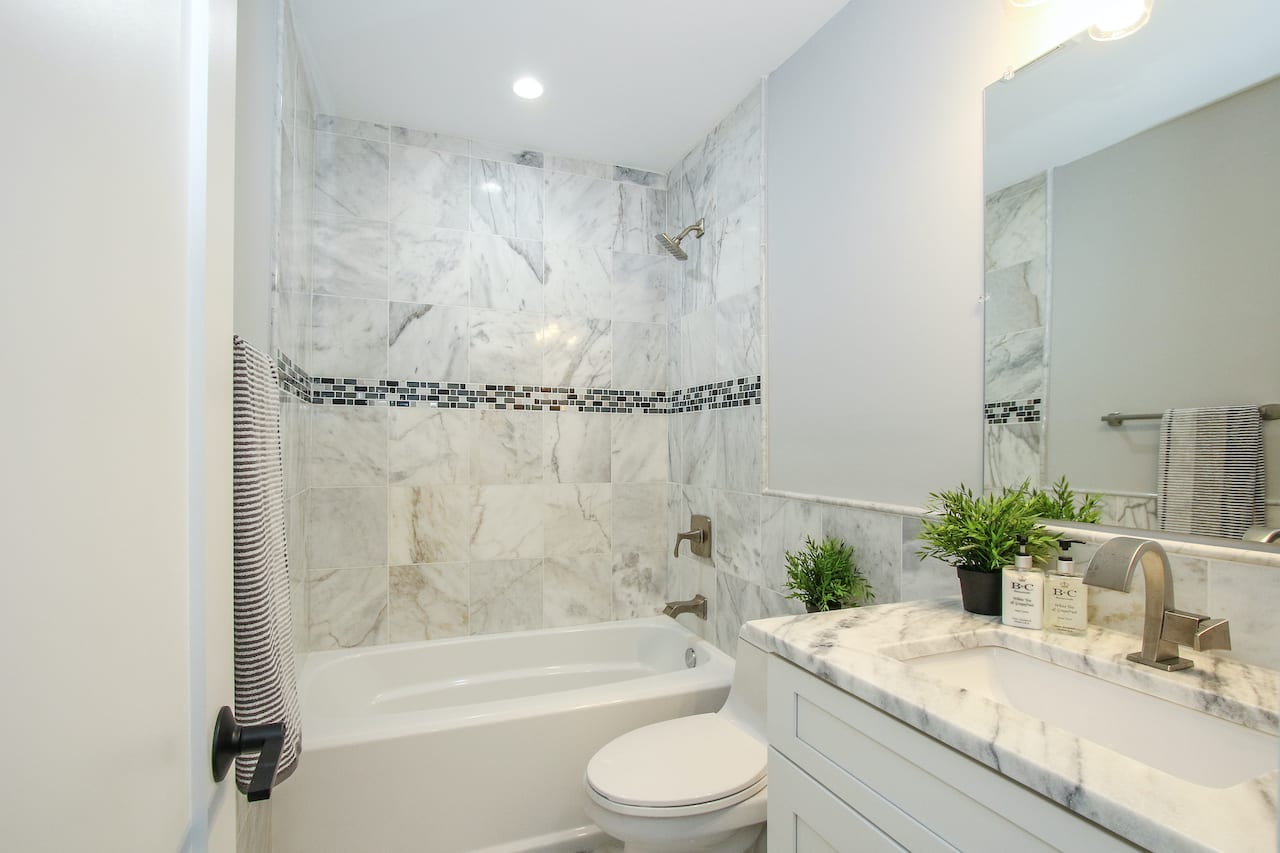 Be it the bathroom floor or the walls, tiles add to the aesthetic vibe of the bathroom. Most people focus a lot on getting beautiful tiles, and rightly so. With the right bathroom tiles, you can change the whole design of the bathroom.
Centralizing a bathroom design around tiles is common. But the high demand for tiles makes them one of the most expensive part of a bathroom remodel.
Choosing and installing the right tiles for your bathroom is a very crucial step in your remodeling process. You must research before reaching any decision on tile installation. As tiles are costlier, remodeling a bathroom with the wrong tiles can hurt your budget a lot.
Choosing tiles correctly is the only way to justify their cost. You may opt for paint and wooden flooring for a cheaper alternative. But, the look of tilework takes the beauty of your bathroom to a different level.
Plumbing
Fitting pipes is a functional necessity for a bathroom remodel. Plumbing becomes crucial in bathroom remodeling since poor plumbing can lead to frequent water leakage and destroy your bathroom in the long run.
Installation costs of a sound plumbing system are a necessity in the bathroom. As plumbing requires the utmost expertise, the cost of plumbing is bound to increase. On the other hand, the lower price of plumbing may come with many problems.
Plumbing is a combination of both labor and tools. As we already know, labor is not cheap anywhere. Plumbing tools are also costly. Considering the importance of a professional in bathroom remodeling, taking any risk for saving money is not justifiable.
You may look for a new plumber to move the plumbing for you at a lower rate. But, this move might backfire. It is wise only to consider the trusted plumbers that you know well. Due to the plumbers' experience and demand, plumbing becomes one of the most expensive parts of a remodel. 
Adding Luxury Materials
Done with basics and have some money left? Go for luxurious things to give a hint of royalty to your bathroom.
Installing luxury materials, as the name suggests, is expensive in any bathroom remodel. You can opt for similar-looking, cheaper products, but opting for an original luxury item like natural stone takes a lot of load on your pocket.
Luxury items add a new dimension to your bathroom. You must take care that you take luxury items matching the theme of your bathroom. Carelessness in selecting luxury items equals a waste of a large sum of money.
Luxury items must be included in your bathroom remodel idea only to add to the functionality or style. Keeping a budget for one or two luxury items will enable you to opt for extra things you need in the bathroom. But of course, not at the average cost of basic bathroom remodel. 
Cabinets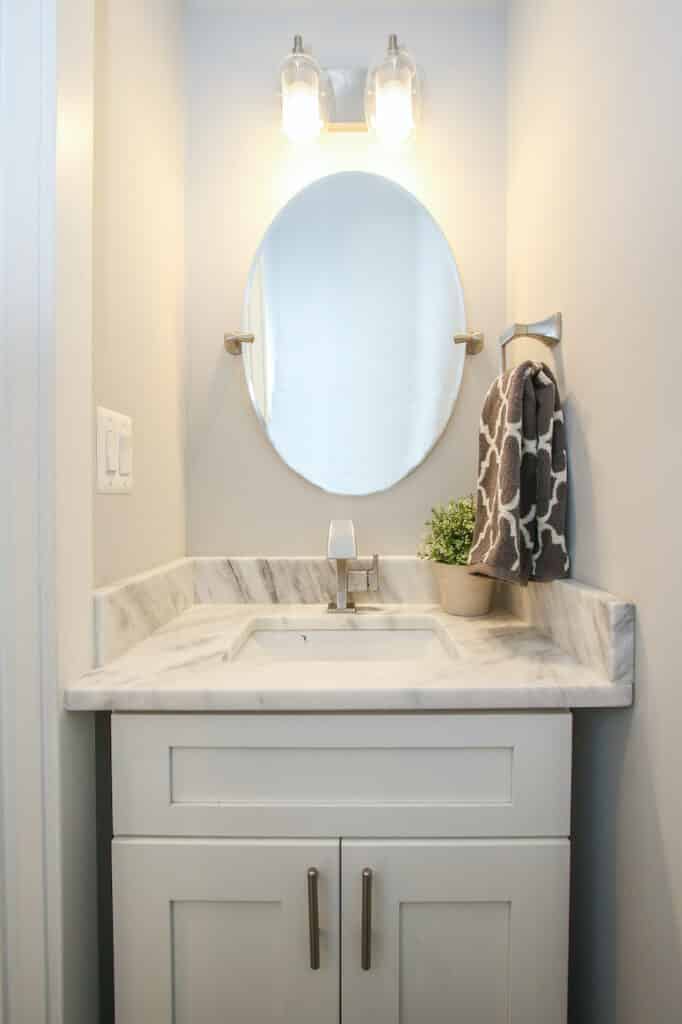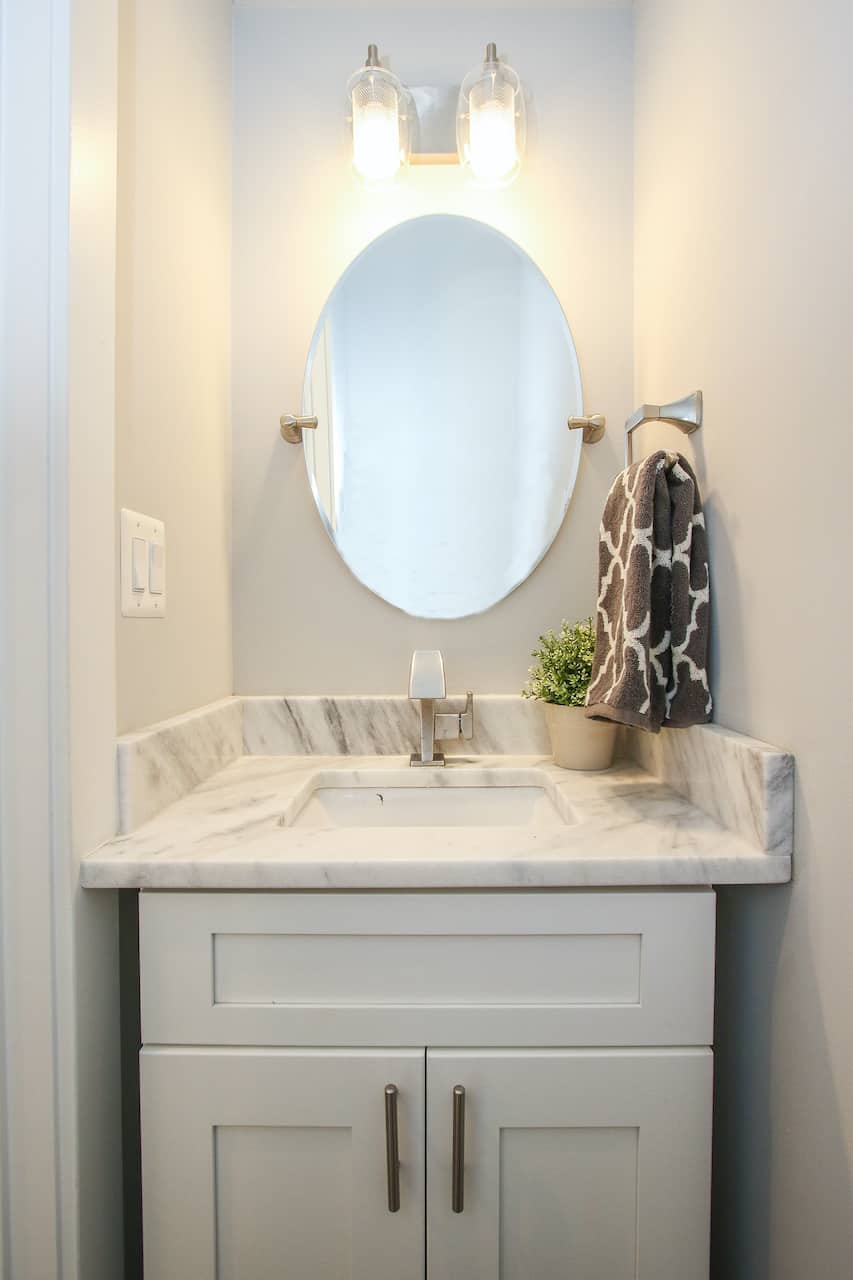 Bathroom cabinets are the least talked about aspect of a remodel. Most people ignore the cabinets and their importance in making your bathroom functional. Cabinets give your bathroom a good look and space to keep your stuff in place. 
Installing cabinets is one of the most expensive part of a bathroom remodel. A cabinet is a completed product that requires a lot of machines and labor at the backend. This valuation of cabinets makes it expensive.
It is not necessary to have a cabinet in your bathroom remodel plan. But, it is good to have one. Cabinets add utility to your bathroom walls. Choosing the correct cabinets can enhance the beauty of your bathroom design along with functionality.
Considering cabinet installation in the bathroom is the best step to increase the utility of your bathroom. It also helps provide the right storage solutions for your bathroom.
Changing the Bathroom Layout
If you want to change the whole layout of your bathroom, be ready with a large sum of money. Changing the layout is as exhaustive financially as it is physically.
Without a doubt, remodeling the bathroom layout if the need occurs is worthy. With this idea of a bathroom remodeling project, you require a lot of labor and material handy. It is as good as renovating your bathroom.
Changing the layout of your bathroom will change the whole look of your bathroom. As many things depend on the relative positioning, changing the design needs a complete makeover of your bathroom. Changing the layout is the most expensive part of a bathroom remodel, and you must avoid it until necessary.