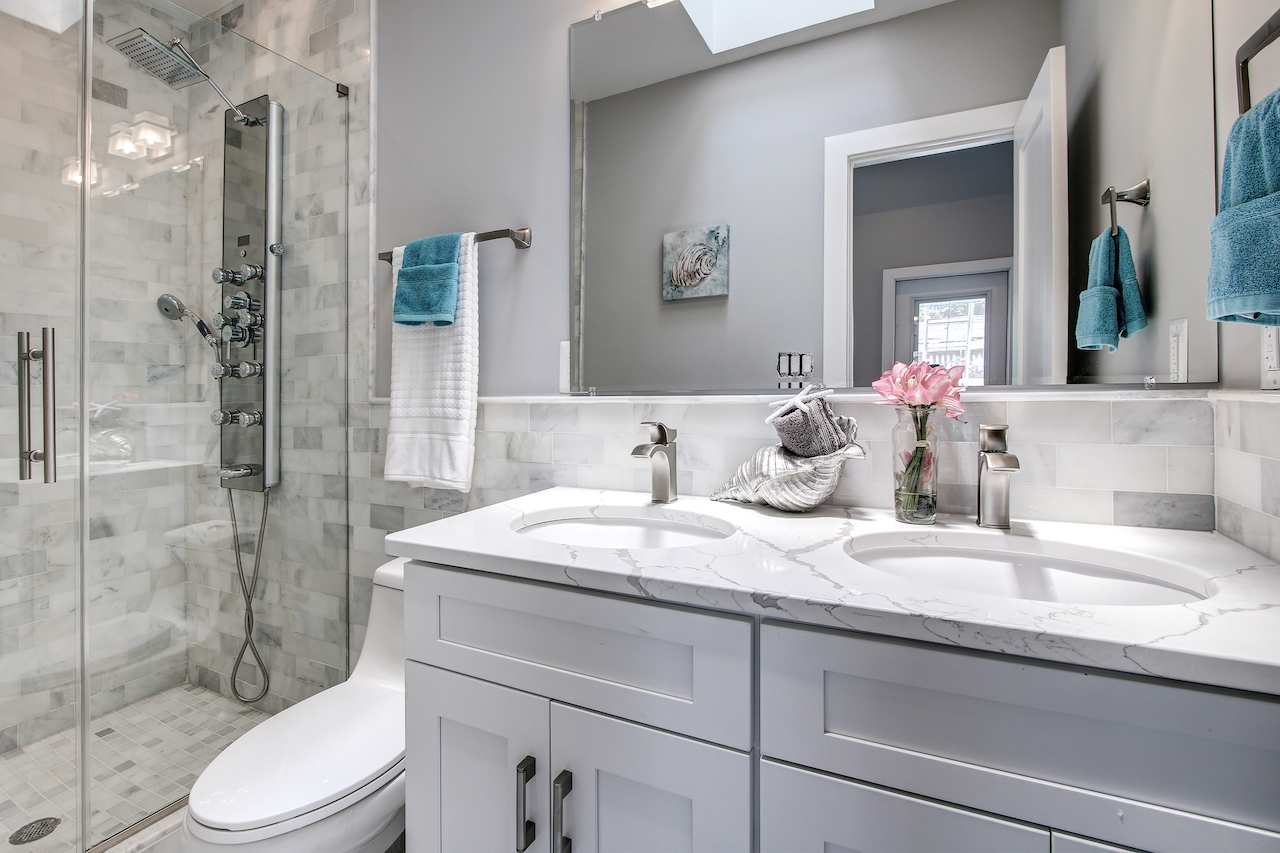 Follow These Bathroom Design Rules For a Seamless Remodel
Today's bathrooms are so diverse that you could argue everything fits. However, some basic bathroom design rules might help you plan your bathroom remodel right. With so many distinct bathroom styles to choose from, you might assume that 'anything goes' when it comes to remodeling your bathroom. 
Some people believe that buying timeless, well-made bathroom goods will save them money in the long run because they will not have to replace them every few years. Others desire what is fashionable at the time, and we can appreciate both design types.
However, if you look closely, you'll notice that the many designs share a common theme — universal bathroom design rules that you can apply to any bathroom, regardless of the bathroom remodel ideas. Let's have a look at some of the top bathroom design ideas that you can implement in your home.
Stick To The Essentials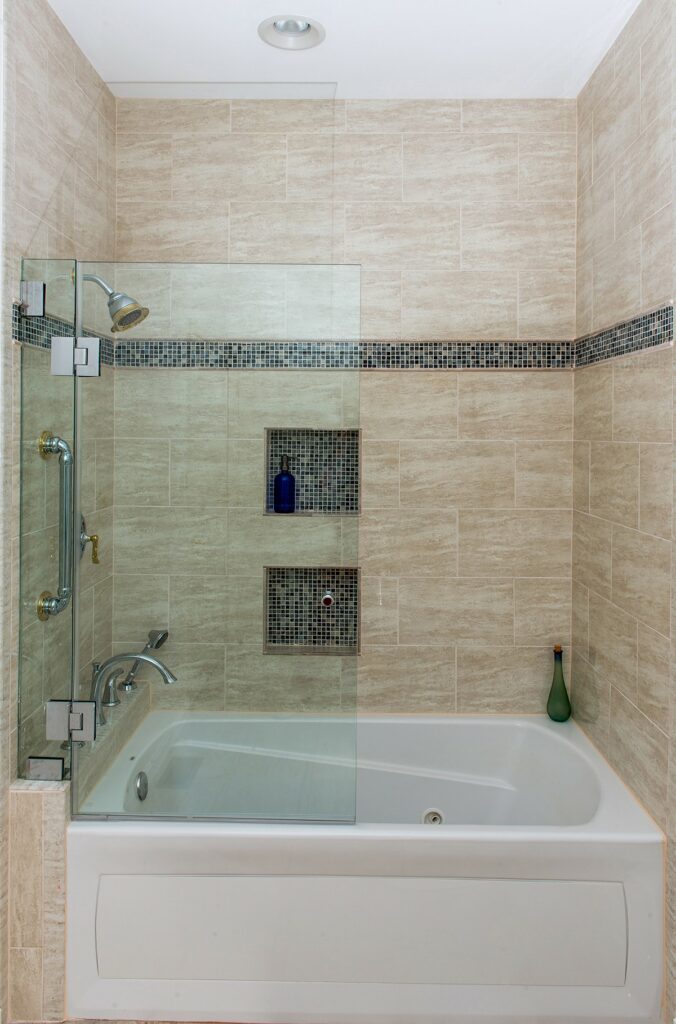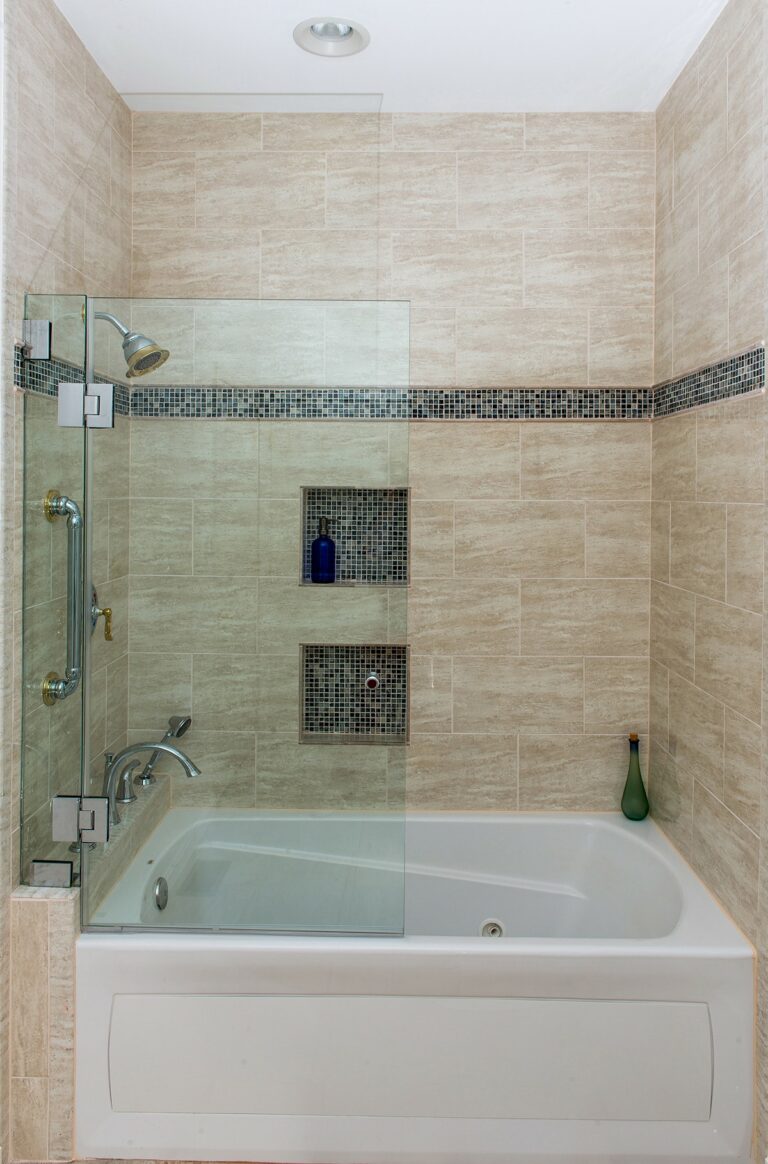 Most people still demand a tub, separate shower, twin sinks, and a toilet in a typically built bathroom to fit into the smallest area possible. Give your room a rest!
For instance, you should use a separate tub and shower if you have enough space; otherwise, combine the two. Keep in mind that the user will require ample space to stand, wash off, and spin around. A bathroom should be a serene and relaxing environment. It may feel crowded and stuffy if it's crammed with fixtures, particularly if the room is small, to begin with.
Include Plenty of Storage
Too many toiletries, no matter how appealing, might undermine all of your hard work in establishing a relaxing environment. Face facts and appreciate excellent bathroom storage ideas rather than fighting the inevitable. The idea is to consider what you'll be storing and then design accordingly. Some items should be kept in a drawer, while others should be kept in a cabinet with a mirror. Assess how the storage solutions will fit into the overall design of the area. 
Consider what you use and where you can get it the quickest. You could use open shelving for folded towels and candles, with the bulk of the items being stored in a neighboring linen cabinet. 
Keep the products you use on a regular basis in a vanity or wall cabinet that is simple to reach. Wrap-around shelves, recesses, and slimline cabinets, as well as free-standing cabinets, peg rails, and shelving, provide storage.
Focus on the Details
If you don't focus on the details, even the most expensive fixtures might wind up seeming disconnected; this is something a skilled designer can help you with. Remember that the surfaces can set the tone of the room and elevate your bathroom remodel. 
Another bathroom design rule: make sure the materials are moisture-resistant and able to handle high humidity levels. Tiles, which come in various shapes and looks, are a natural fit for bathroom floors, benchtops, and walls. 
Walls and flooring with marble-look tile have a sleek, luxurious appearance. Mosaic tiles in your shower or splashback provide texture and color, while timber floors are soothing and timeless. 
Focus on Color
Color is also an essential aspect to consider. White, a soft neutral, or monochrome are the most popular bathroom colors, creating a soothing atmosphere that never goes out of style. Your bathroom will have a sleek, manly monochrome style with a combination of white and grey tiles. 
Dark patterned tiles bring flair to your bathroom and give it a luxury resort vibe, while the sleek lines of a freestanding bath lighten the effect. However, if you come across a color or paint that makes your heart sing, go ahead and use it! 
This is where hiring a remodeling contractor near you may help; they can locate all of the relevant parts and materials for you, all while using that hue as inspiration! They might also help you recommend bathroom color schemes that you must avoid at all costs for the perfect bathroom remodel.
Make It Functional
One of the most important bathroom design rules is a bathroom must, first and foremost, function. That implies it should be comfortable to use and clean, and all essentials should be easily accessible, well-functioning, and well-lit. All these factors are important to consider when it comes to your bathroom layout.
Never let style get in the way of function, no matter what design you choose. You shouldn't have to compromise, though. If you don't have enough space in your restroom to stand and turn around, you'll have to change your mind. Because your bathroom is small, you should go for a bathtub, a shower, and, most importantly, a single basin. 
Furthermore, several fixtures, such as light fixtures, sinks, and cabinets, you can remove, relocate, or even replace. This is one of the golden laws for any little bathroom; you don't want a cluttered space just because it's small. 
Let in Natural Light
Bathrooms are frequently given the extra space after beds have taken the finest positions and windows. But consider how relaxing and reflective time spent in the bathroom will be.
Daylight is a fantastic expander of space, and it's especially crucial in little bathrooms. Because the brightest light comes from above, skylights are a terrific way to flood a space with light while leaving the walls free for fixtures and furnishings while remodeling your bathroom.
Add Artificial Light 
We've already addressed natural light, but many bathrooms lack a window, or at least they're not large enough for sufficient lighting. Hence, bathroom lighting ideas are equally important to consider while figuring out bathroom design rules. Lighting is an area where you want to spend a little more money. 
You don't want to do your makeup or get ready in the dark, so go all out for good lighting. Statement light fixtures may elevate your bathroom design to new heights; just make sure to select appropriate lighting for each zone. 
Provide a Focal Point
Many bathrooms stick to white and cream, but if you want to add interest to your design, you'll need a point of focus. It's a tricky balance to strike – for every dull bathroom, there's another that's so glitzy it gives you a migraine.
Choosing a feature that fits the scale of the area is a fantastic way to make it exciting without going crazy. This could be a focal point such as a large mirror, beautiful tile, or a bold hue. You should keep these factors in mind while selecting the decor elements for your bathroom remodel.
Play With The Planes 
Consider your bathroom to be built up of a variety of horizontal and vertical planes: floor planes, wall planes, tile planes, glass planes (such as shelving or shower screens), and plumbing planes. Then use the planes to their full potential. 
In a bathroom, the usage of elevation can assist to create a calm, orderly atmosphere. Lastly, incorporate these essential bathroom design rules in your remodel to create a functional and aesthetic environment.