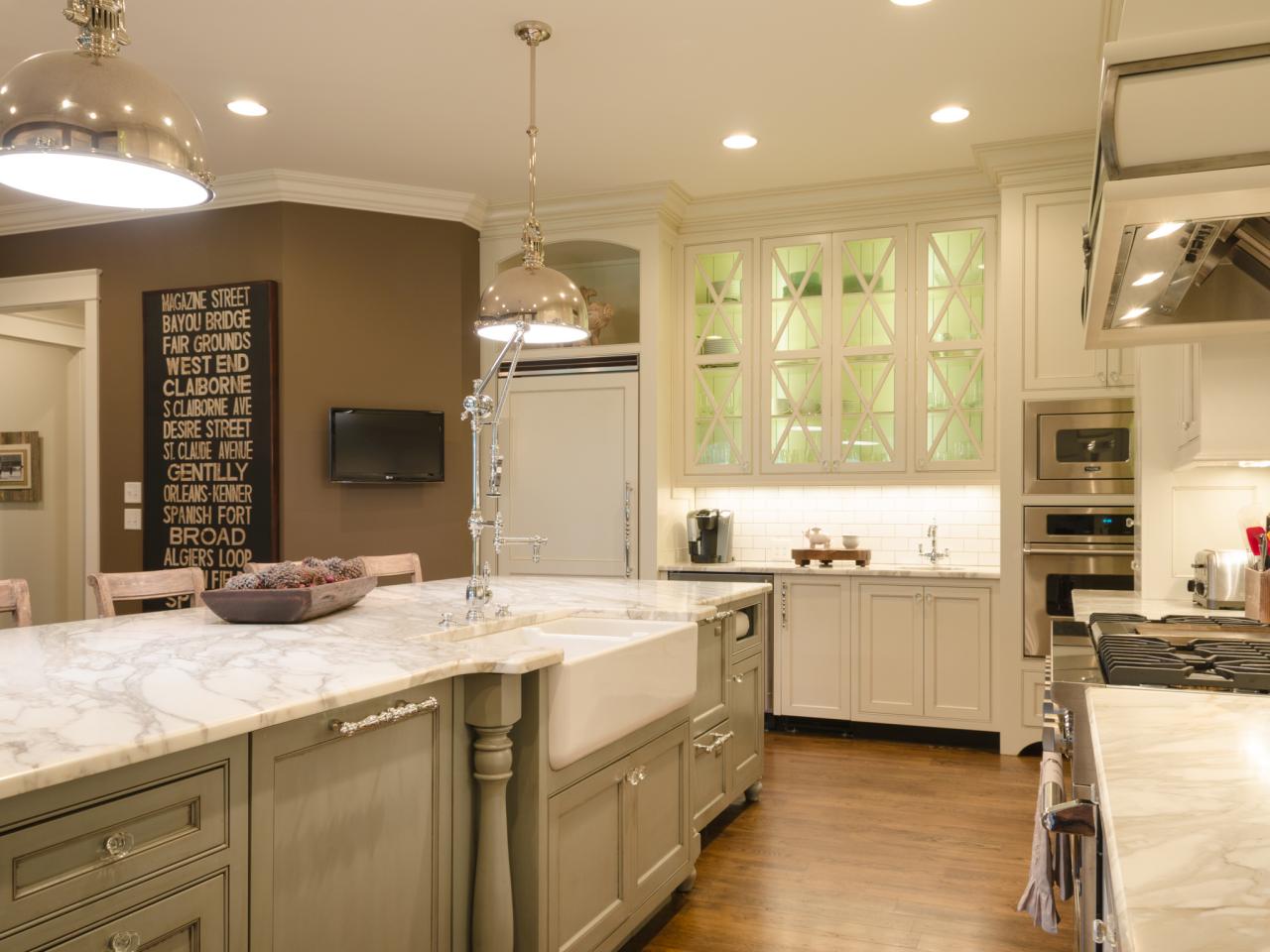 8 Affordable Kitchen Updates for a Stunning Makeover Under $20k
Updating your kitchen does not come cheap.
According to stats, the average cost of a kitchen remodel is upwards of $20,000 in the United States. And let's face it: It's not a small amount from any standards. In fact, in most cases, even if you opt for the lower end, the cost will still run in the tens of thousands. But don't be disappointed, we bring you these affordable kitchen updates.
If you want to give your kitchen an upgrade and not spend a fortune while doing so, you can do so by making some smart choices and nifty upgrades. The idea is to avoid expenditure on things that can simply be 'renewed' or repaired, and save labor costs wherever possible.
We present to you, our top 8 hacks for a kitchen that's not only good on your eyes but on your wallet too.
In any kitchen, the cabinets are the most significant expense. Whether it comes to installing them on your own, or buying them and having someone else do the hard work — cabinets are the most expensive part of a kitchen remodel. But it doesn't have to be. Especially if there's nothing structurally wrong with your current cabinetry. 
All you have to do is to repaint your old cabinets to have them look as good as new. Unless your cabinets are heavily damaged, there is no real need to get them changed. Painting it does the job without the expense. Not only will it give your kitchen a modern aesthetic, but it will also give it a fresher, cleaner look. We advise against buying new cabinetry if you are on a budget and don't have any major storage issues in the current setup.
2. Add a Colorful Backsplash
Many people opt for simple-looking cabinetry in order to let the backsplash be the showstopper. And it's genius, in our opinion.
One, you don't need to spend a huge amount on premium cabinetry just to add a statement in your kitchen and two, you get to be creative with patterns and colors without spending a huge amount.
Another good news is that you can replace your backsplash easily. And in most cases, by yourself. This, of course, is an added advantage; besides getting good value for money in terms of a brand new look and a long-lasting functional value.
3. Clear All the Clutter
Have you ever walked into your kitchen, and felt like you own way too many things? Or for a second, you feel as if you're on an episode of 'Hoarders'?
If so, it's time for a deep cleanse. Before you move on with significant upgrades, it's important that you know how much space your kitchen actually has and what you can do with it.
You don't have to throw everything away — may be just the things that you haven't used for a while. By doing so, you'll understand your space requirements, and it will help you decide on how much storage space you really need. Clearing the clutter will make your kitchen look neater. And let's be real, no beauty lies in a chaotic space. Besides, this step clears your way for many other things like planning the storage solution, etc.
4. Add a Focal Point
One of the most significant flaws of most kitchen designs is the fact that there is almost always too much going on. You've got your cabinets, appliances, shelves, and so much in a relatively small space.
If you want to give your kitchen a cozy touch, consider installing a single point of focus. One cost-effective idea is to install a statement lighting piece. If the space permits, you can also install a chandelier, but you don't necessarily have to do that. Any lighting fixture, especially a pendant light or something similar, can do the job.
5. Let There Be Art
Your kitchen isn't merely a room. It is the soul of every home — and what's a soul without some character? While design and color choices do play an important role in creating a mood, you can achieve a similar effect by adding art pieces in your kitchen.
Not only will they liven up the kitchen space, but they will also lend it a personal touch. That too in an affordable way. One way to approach this is to have a 'gallery wall' in your kitchen, and if you don't have space, one piece of art is good too.
6. Hang Open Shelves
Let's face it: Many of us don't have sprawling kitchens that can accommodate our Pinterest dreams. That being said, there's no reason for you to stop living them. Everyone wants a spacious and open kitchen, and there are some small changes that can help in achieving that.
Upper cabinets tend to make kitchens look smaller than they are. If you want to give the impression of an open kitchen, you can consider getting rid of them or removing the doors and having open cabinets. You can also opt for open shelves and stack your glassware and ceramics neatly. Not only will it give the impression of a more roomy kitchen, but it will also add to the overall design and decor of the space.
7. Update All the Hardware
If you're thinking that doorknobs and handles matter very little, think again.
When it comes to sprucing up your kitchen, the devil is in the details. If you want to get more bang for your buck, you have to look at the smaller aspects that bring your kitchen together. 
To give your kitchen a new look or a new design direction, consider replacing the hardware. Not only do rusty handles provide a wrong impression, but they are also a substantial unused opportunity. Updating them with vintage or colorful equipment can instantly give your kitchen a breath of fresh air.  All the while saving you some very precious dollars. 
8. Refresh the Sink
The sink is one of the focal points in many kitchens, and it is also the most used aspect. If your kitchen sink has seen better days and you're thinking of replacing it, think again. All you need is some sandpaper and spray paint to give it a whole new look.
If you don't want to go the paint route, you can also replace the faucet for something more visually striking and create a unique focal point for your kitchen.
The Bottom Line
When it comes to choosing the right fixtures, paint, or hardware for your kitchen, there is always room for you to have a more frugal yet practical approach. By implementing the above upgrades, you will be entering a brand new kitchen in no time. And you could walk in knowing it hasn't eaten up your savings.