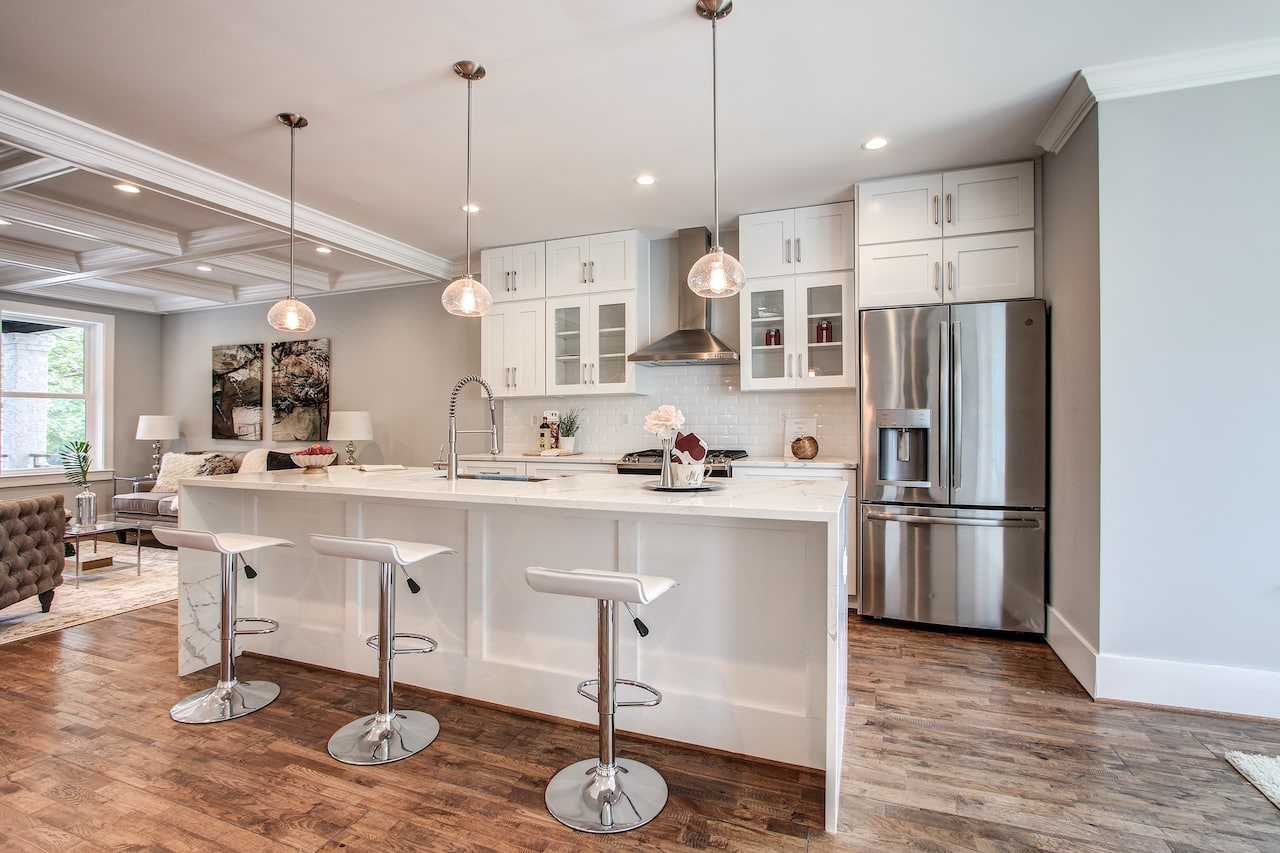 How Much Does a 10×10 Kitchen Remodel Cost? Experts Reveal!
A 10×10 kitchen is a very average kitchen size in many homes. The 10×10 is generally a standard unit of measurement that the designers use to calculate the amount you will need to invest in a kitchen remodel. So what should you exactly know before starting your remodeling journey?
A 10×10-foot layout is a fairly standard dimension for more kitchens, at least for the food preparation area. 10×10, which makes 100 square feet, is very realistic and reasonable for the kitchen's food preparation and storage area.
A 100 square feet kitchen is quite sufficient, even though it may seem little. The kitchen layout is big enough to incorporate all the necessities of a kitchen, including all appliances and other components for your daily needs. It is sufficient space for a moderate-sized house and does not cost you a lot.
So here is a detailed guideline which will simply tell you how much does a 10×10 kitchen remodel cost.
10×10 Kitchen Remodel Cost Breakdown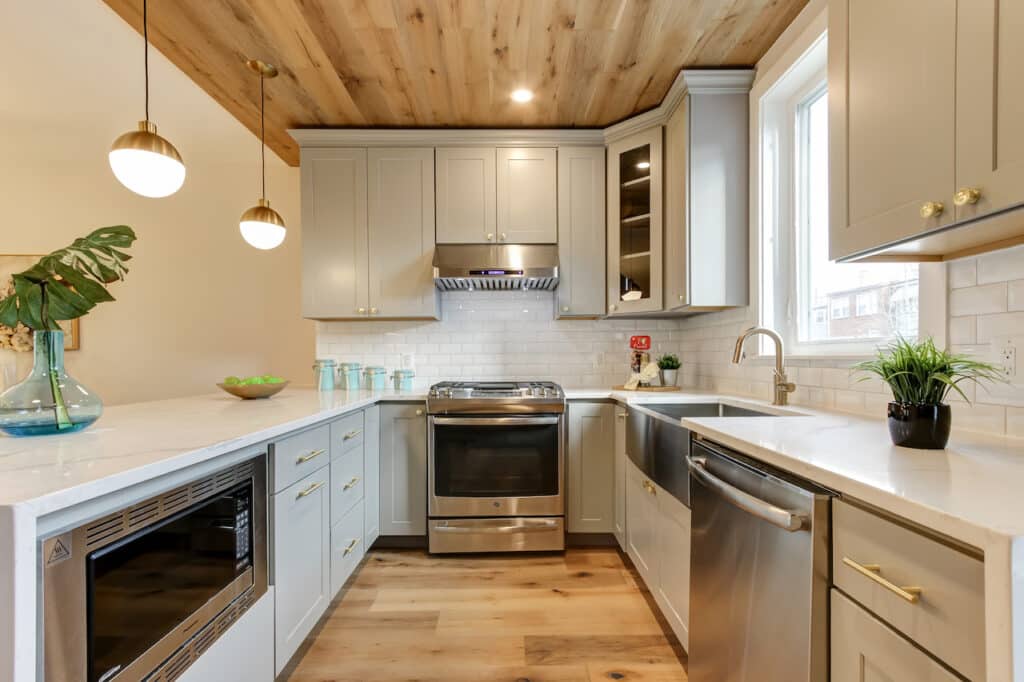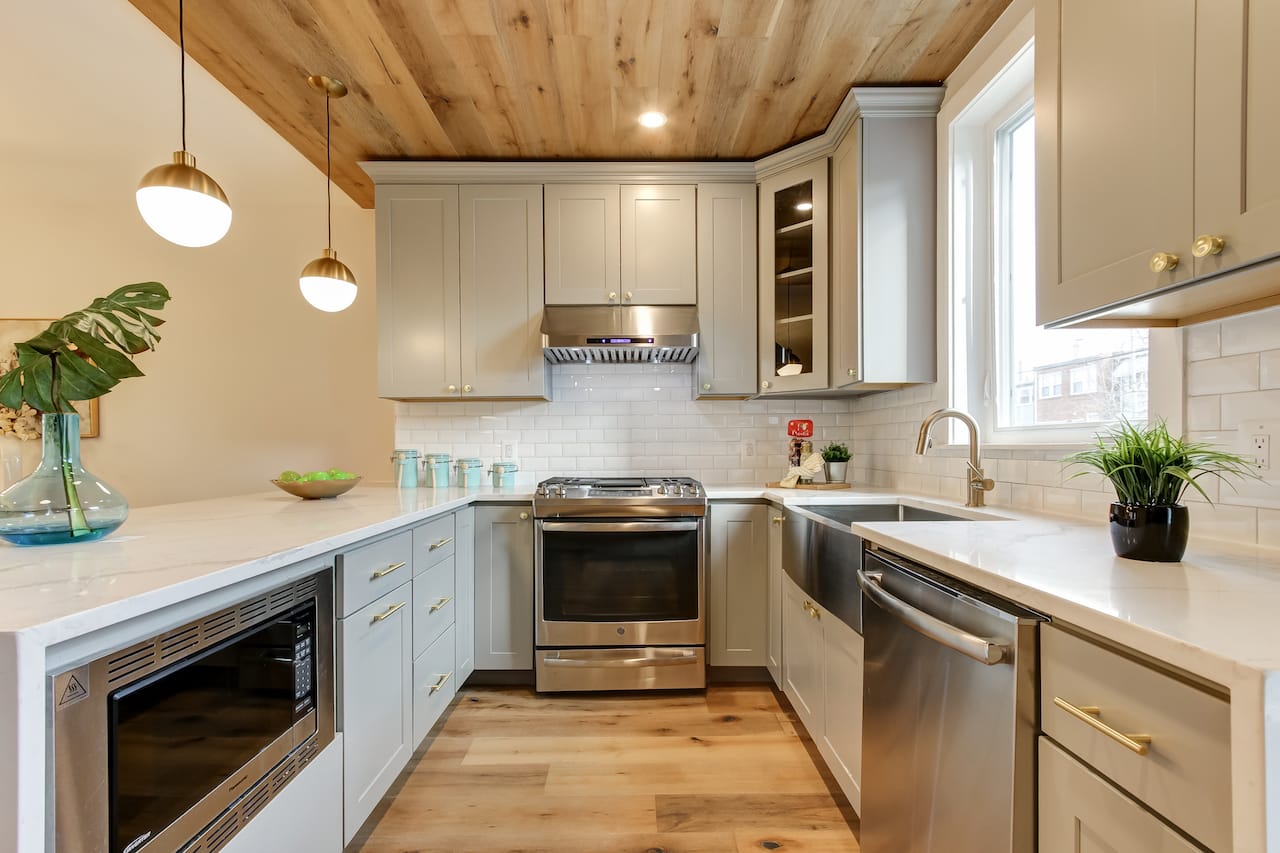 A 10×10 square feet kitchen can cost you between $15,000 and $30,000. If broken down to the area's price per square foot, it will cost you between $75 and $150 per square foot. The things you need to consider when planning for a remodel is:
What do you want to do with your kitchen?

What is it that you are looking for?

How do you want your space to look?

Whether the size is appropriate for it?
A kitchen remodel costs around 5%-15% of your entire home's value. A kitchen remodel can substantially add to your home's resale value and upscale its price in the market. This makes the entire expenditure worth it!
We have given you a cost estimate of a 10×10 kitchen remodel. Here is a detailed breakdown of all costs that answer the question: How much does a 10×10 kitchen remodel cost?
However, if you want to save money, you have options such as refacing and repainting the cabinets instead of replacing them or refinishing your appliances instead of buying new ones. The cost of a kitchen remodel breaks down into the rates for redoing the materials, installing, plumbing, and lighting fixtures.
Design Costs
The first thing you need to decide before you begin to knock down any of the walls is whether you wish to hire a professional or go DIY for the kitchen remodeling project. If you want to hire professional designers, the charges may be between $100 and $200 an hour. 10% of the entire remodeling budget is spent as the designer's fee.
In-home consultation through design stores may cost you between $100 and $800 overall.  These consultations may include 3D rendering, material and color selection, coordination with the contractor and suppliers, and start to end support and management.
Kitchen Cabinets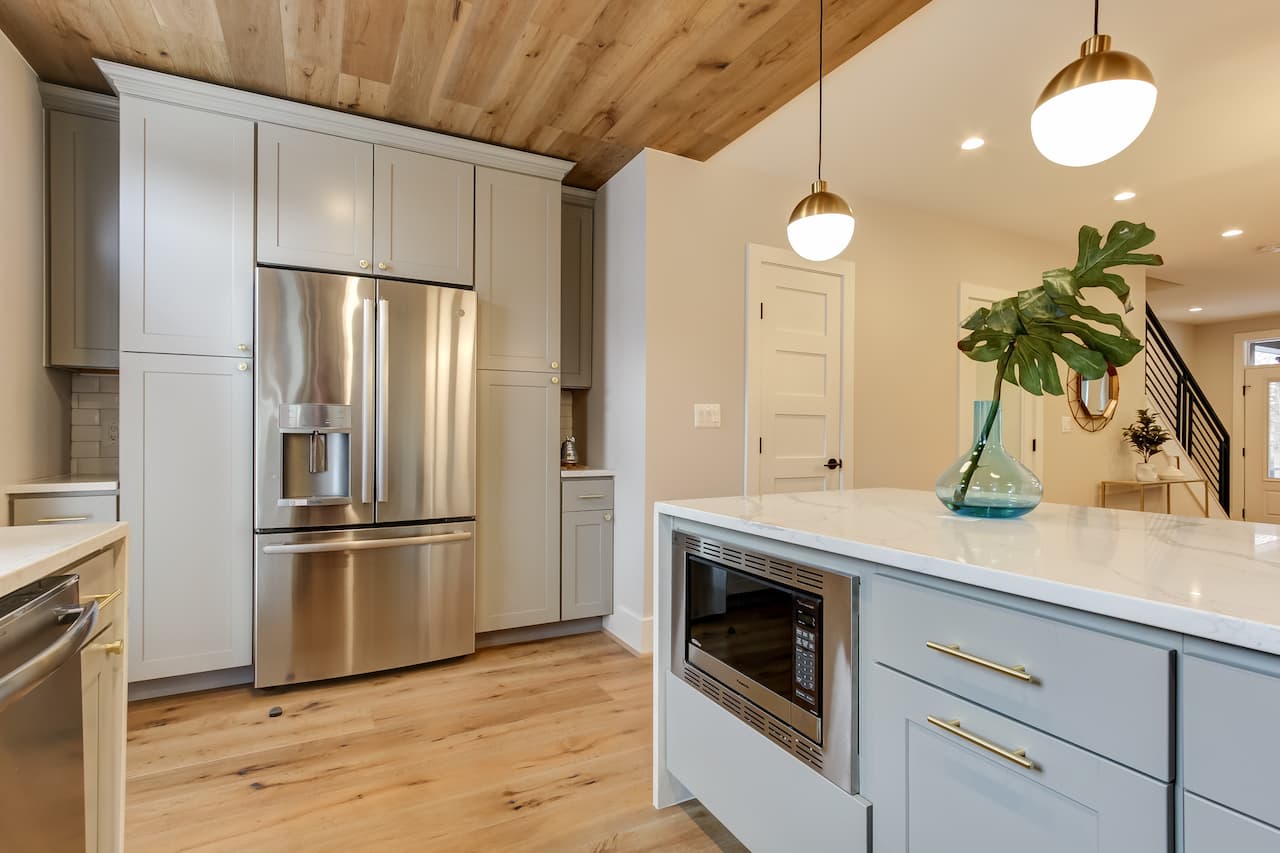 Finally, coming to the essential elements, the kitchen cabinetry is one of the most significant aspects of the kitchen that affects the total budget of your kitchen remodeling project. These installations can cost you around $2000 to $8000, excluding the material cost.
The good thing is that even though the labor costs are high, the material costs are relatively low and may cost you between $75 and $1500, depending on the material you select.
The cabinet prices also vary on custom-made or stock aspects and may cost you as good as nothing (a fraction of the price of new ones) if you simply wish to reface them.
Stock products cost between $75 and $150, and you can find them easily any home improvement store. Semi-custom made cabinets cost between $100 and $1000. And custom-made cabinets may cost between $500 and $1500 per linear foot.
Kitchen Countertops
The total cost of a new kitchen countertop is between $2000 and $4000. The price may vary depending upon the material you want for your new countertop. A good countertop can set a style statement for your kitchen, apart from increasing the kitchen's functionality and usefulness. 
Many materials, from incredibly lavish and expensive to incredibly cheap, are used for making countertops. Some of such materials are granite, quartz, marble, wood, and laminate.
Kitchen Flooring
New kitchen flooring installation may cost $1500 and $4500, depending on many factors. The most important factors are the size and layout of the kitchen flooring and the material you choose for the new flooring. You need to select the kitchen flooring material, keeping in mind factors such as heat, stains, grease, and moisture. Popular materials for kitchen flooring are ceramic, vinyl, wood, laminate, and marble.
Kitchen Appliances
Choosing the right kitchen appliances can cost you between $100 and $300 per appliance. If you are going for new appliances, always aim for environment-friendly and energy star certified ones, which will moderately cost you. New appliances include a new dishwasher, refrigerator, and high-quality stoves.
Plumbing, Electrical, and Gas Lines
A new sink installation may cost you between $200 and $500, and new faucets can cost around $150-$350. Any additional plumbing may add an extra $1000. Any wiring and electrical work in the kitchen may cost you $50-$100 per hour, and an electrical panel upgrade may cost $1000. A new outlet would be for $175. Any additional gas lines maybe around $250-$800.