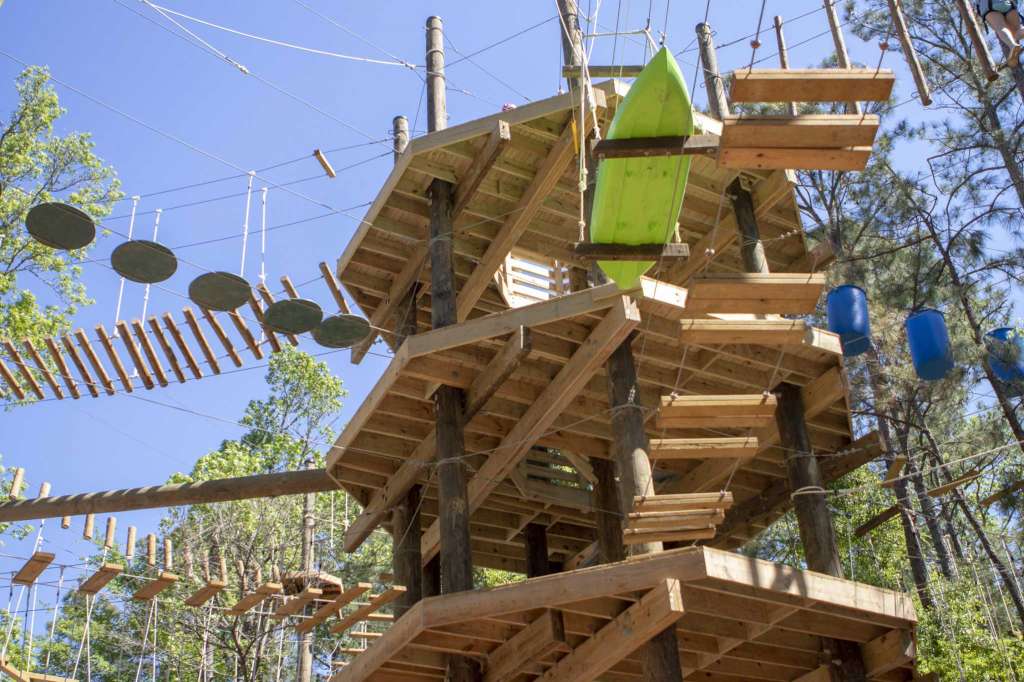 The Woodlands High-Ropes Course Nears 1000 Visitors Per Month
An aerial adventure course that opened its doors in April in The Woodlands, Texas, has gained better-than-expected popularity and is now about to attract 1000 visitors per month. That would be equal to an average monthly revenue of somewhere between $35,000 to $40,000 for the young facility.
Since Texas TreeVentures became operational at 6464 Creekside Forest Drive, more than 5,000 visitors from a dozen foreign nations as well as almost all 50 states across the country have taken on its three-level intricate course's obstacles. And its attendance figures are likely to continue improving since the year's holiday season is now upon us and the authorities are planning on introducing the park for different groups of patrons. The general idea is to create a year-round attraction.
"We are really projecting a very solid Thanksgiving week, and if the weather works out, we will probably have a good final two weeks of the year," Chris Nunes, the director of the Parks and Recreation Department of The Woodlands Township, told Chron for a November 15th report. "I think we're only scratching the surface."
Right into The Wild 
The flourishing facility is on the campus of the Recreation Center at The Rob Fleming Park. It is directly adjacent to the expansive 1,800 acres of the George Mitchell Nature Preserve, which is home to abundant wildlife, several miles of wooded trails, and Spring Creek. Visitors love the fact that it allows them to experience the woods in a way they didn't before with its location at the bosom of Mother Nature and course's design high up and between the trees.
"Having the ability to go up in the trees, experience nature that close is part of the overall goal," Nunes said.
To join the challenging experience and attempt to traverse the course's more than 70 treetop elements, visitors must be at least six years old and weigh between 44 lbs (20 kg) to 225 (102 kg) lbs. Among those that qualify, a three-hour general admission costs $35 for the 6-12 age group and $40 for all else. Each participant must also sign a liability waiver prior to entering the course.
Once inside, the visitors put on a Texas TreeVentures harness, helmet and Edelrid Smart Belay system. Regardless of their age and previous experience with the course, they first go through a 30 to 45-minute instructional session to prepare for the real challenge during the remaining time of their three-hour reservation.
Reservations are not compulsory but visitors would have done themselves a great favor by doing so since the facility is increasingly more popular every month. They can reserve their slot up to nine months in advance. Free parking is available at The Rob Fleming Recreation Center and the nearby Aquatic Center.