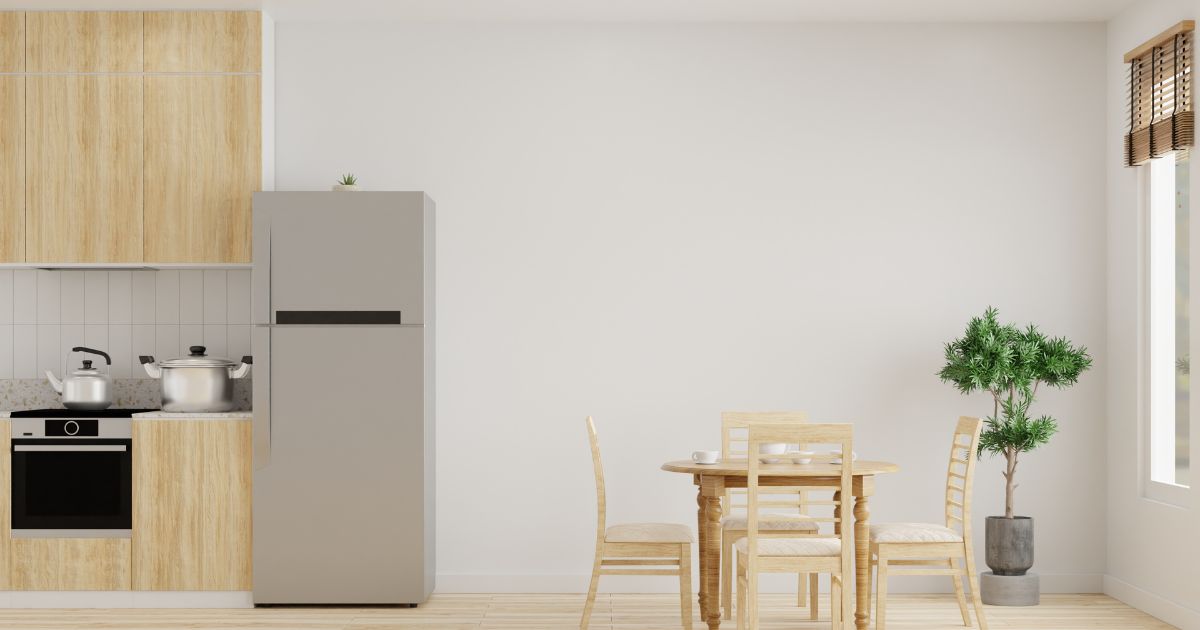 Why White Oak Kitchen Cabinets Are A Good Idea
For any homeowner looking to remodel their kitchen or on the hunt for the best material for kitchen cabinets, consider white oak. Seeing as kitchen cabinets bear so much visual and functional weight in a kitchen, you'll definitely want to be intentional about how it looks. 
With that said, white oak kitchen cabinets lend any kitchen its natural brightness and warmth. Thanks to its soft and subtle light golden hue, white oak wood can fit into a range of aesthetics. From homeowners who want a sleek and modern kitchen to homeowners who prefer something more cozy and rustic, white oak kitchen cabinets fit the bill. 
This article explores all the things we love about white oak and why using it for kitchen cabinets is a good idea. 
Why Choose White Oak?
If you're in the market for kitchen cabinets made of hardwood, consider white oak. Below are just a few benefits you can look forward to should you decide to use this material for your kitchen cabinets. 
1. You're building with a very strong wood
White oak is well known for its strength and durability. This hardwood stands up to daily use and accidental knocks, ensuring your kitchen cabinets continue to look their best for years to come.
2. You'll find it easy to work with White Oak's beautiful and unique grain patterns
One of the most distinctive features of white oak is its beautiful and earthy grain patterns. Each piece of wood grain pattern is unique, lending your kitchen a natural aesthetic that is both warm and inviting.
3. You're given plenty of room for variety and versatility
Versatility is key when it comes to kitchen design, and white oak delivers. These cabinets can complement a variety of color schemes and styles, whether you prefer a modern, sleek look or a more traditional, cozy design.
4. You inherently get a trend-oriented color scheme
The light, neutral color of white oak is right on trend, offering a fashionable and contemporary look for your kitchen.
5. For hardwood, it's not too expensive
Cheaper than its other hardwood counterparts, white oak is more affordable than cherry or maple. Although white oak isn't cheap, it isn't expensive either. Ranging from $1500 to $4000 for kitchen cabinets, you can get fantastic quality kitchen cabinets from white oak without paying an arm and a leg. 
Designing With White Oak Kitchen Cabinets
Designing your dream kitchen with white oak cabinets is an exciting journey. Here are a few tips to guide you:
1. Embrace Neutral Colors
The natural tones of white oak work wonderfully with a neutral color palette. Consider colors like beige, cream, or light gray to create a calming, harmonious space.
2. Play with Textures
White oak features an earthy grain pattern along with a smooth texture. Work with this gorgeous light aesthetic by adding in complementing textures. This could be a marble countertop, mother-of-pearl backsplash, or a brick accent wall. The idea is to counter the natural smoothness of white oak with different textures. This results in adding more depth and visual interest to your kitchen. 
3. Incorporate Open Shelving
When building kitchen cabinets, consider incorporating a mix of open shelving. The bright and airy feel white oak brings is well supported with open shelving. It also helps your kitchen feel more open and flowy. Use open shelving to display beautiful ceramics, artwork, plants, etc. for an open and welcoming aesthetic. 
4. Let In Plenty Of Natural Light
White oak cabinets look their best under natural light. Maximize windows and open doorways to highlight the natural light and warmth white oak brings to a space.
5. Hardware Choices
The hardware you choose can drastically change the look of your white oak cabinets. For a modern look, choose sleek, minimal hardware. If you prefer a traditional style, opt for classic handles and knobs in materials like brushed nickel or antique bronze.
Best Kitchen Styles with White Oak Cabinets
White oak cabinets are versatile and adapt beautifully to various kitchen styles. Let's explore some ideal designs:
Modern
If you're after a sleek, modern kitchen, white oak cabinets can deliver. Opt for a streamlined design with minimal hardware, and pair your cabinets with stainless steel appliances and quartz countertops for a chic, contemporary look.
Traditional
For a traditional kitchen aesthetic, consider white oak cabinets with raised panel doors. Complement these with classic hardware and a farmhouse sink for a timeless feel.
Farmhouse
A farmhouse-style kitchen exudes charm and comfort. Distressed white oak cabinets, apron-front sinks, and rustic hardware can help create this cozy atmosphere.
Minimalist
White oak's light color blends right in with a minimalist aesthetic. Opt for clean streamlined cabinets. Compliment the light gold hue of the wood with creams, soft grays, and wood and stone accents to tie the look together of a soothing and uncluttered kitchen. 
Natural
Use the natural beauty of White Oak to its full potential with a clear finish. This lets the natural warm golden color and natural grain shine. White oak as it pairs extremely well with stone countertops, a generous mix of indoor plants, and cream-colored linens for an airy and natural-looking kitchen. 
Wrap Up
For anyone looking for light-colored hardwood cabinets that aren't too pricey, white oak kitchen cabinets are a fantastic wood to work with. It's naturally gorgeous and durable, which will give you kitchen cabinets that last. To top it off, it fits in perfectly with a variety of kitchen aesthetics, suiting many homeowners of various design preferences.