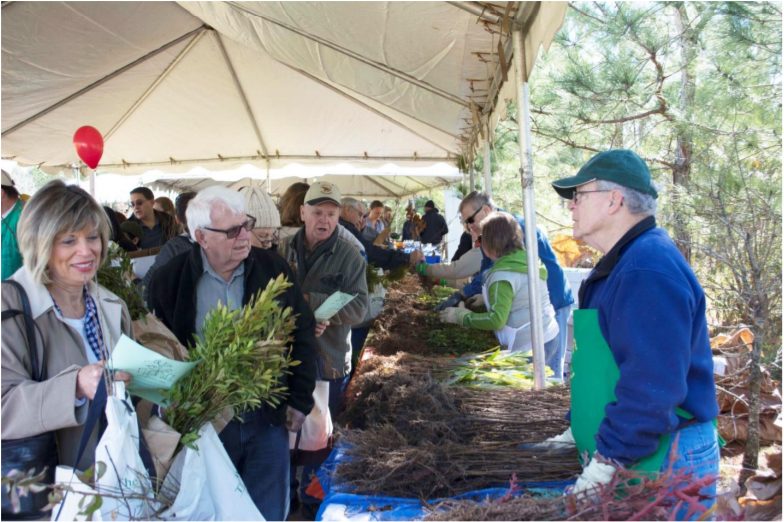 The Woodlands Readies for Annual Tree Giveaway
Who doesn't enjoy the sight of a bird cheerfully dancing and singing on a leafy tree branch, majestically alive and refreshing in the most mesmerizing colors? Yet as one of humankind's deadliest impacts on earth, deforestation and the resulting loss of natural habitats for far too many species has become a major environmental concern almost everywhere on the planet. In recognition of those profound dangers, The Woodlands will live up to its very name and host a meaningful community event on Saturday, January 25th: Arbor Day Tree Giveaway.
The annual celebration of wildlife will see, once again, thousands of tree seedlings distributed for free. Among those that will be available are seedlings of understory and larger canopy trees native to this part of Texas.
This year will be the 44th time the event will open its doors for visitors from town and around the Greater Houston area. With as long a history behind, it easily qualifies as one of the longest-standing community traditions in The Woodlands.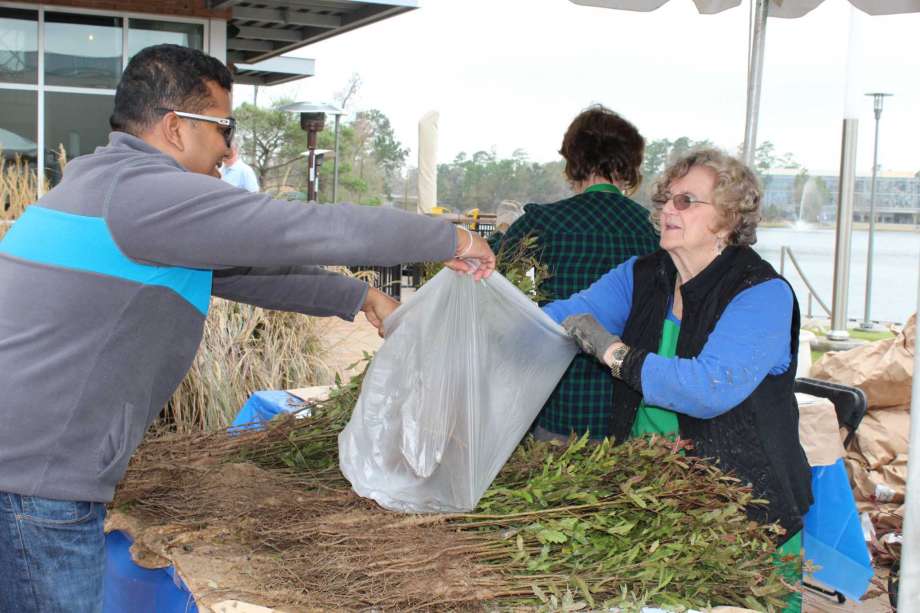 To make it happen, The Woodlands Township Environmental Services Department has joined hands with George Strake District of the Boy Scouts of America this year. They rely on financial support from one of the largest real estate development and management companies in the region, The Howard Hughes Corporation.
The event will start at 9:00 a.m. inside Northshore Park at 2505 Lake Woodlands Drive. Organizers encourage visitors to come early for the best selection of seedlings and not to leave with less than what they hoped out of the event. Participation is free of charge but the distribution will continue for only as long as the stocks last till noon.
Over 1.5 Million Seedlings Distributed So Far
With the Arbor Day, The Woodlands Community not only receives the seedlings that they could use to plant their yards or help natural preserves around them thrive. They also take advantage of the invaluable guidance from township staff and volunteers on the ground about how to treat their seedlings from the first day to see them grow to their full mature size later.
The township has issued a factsheet online to help willing participants stay informed of different features of the 12 varieties that will be available at this year's event. It includes information on how much sunlight and water those seedlings will need, how big and colorful they will become as mature trees and how they will help sustain the larger environment.
Since 1977, organizers have distributed more than 1.5 million seedlings. If squarely planted at a distance of 10 feet (about three meters) from each other, they would cover a total area of some 3500 acres — bigger than a tenth of all the land in The Woodlands.