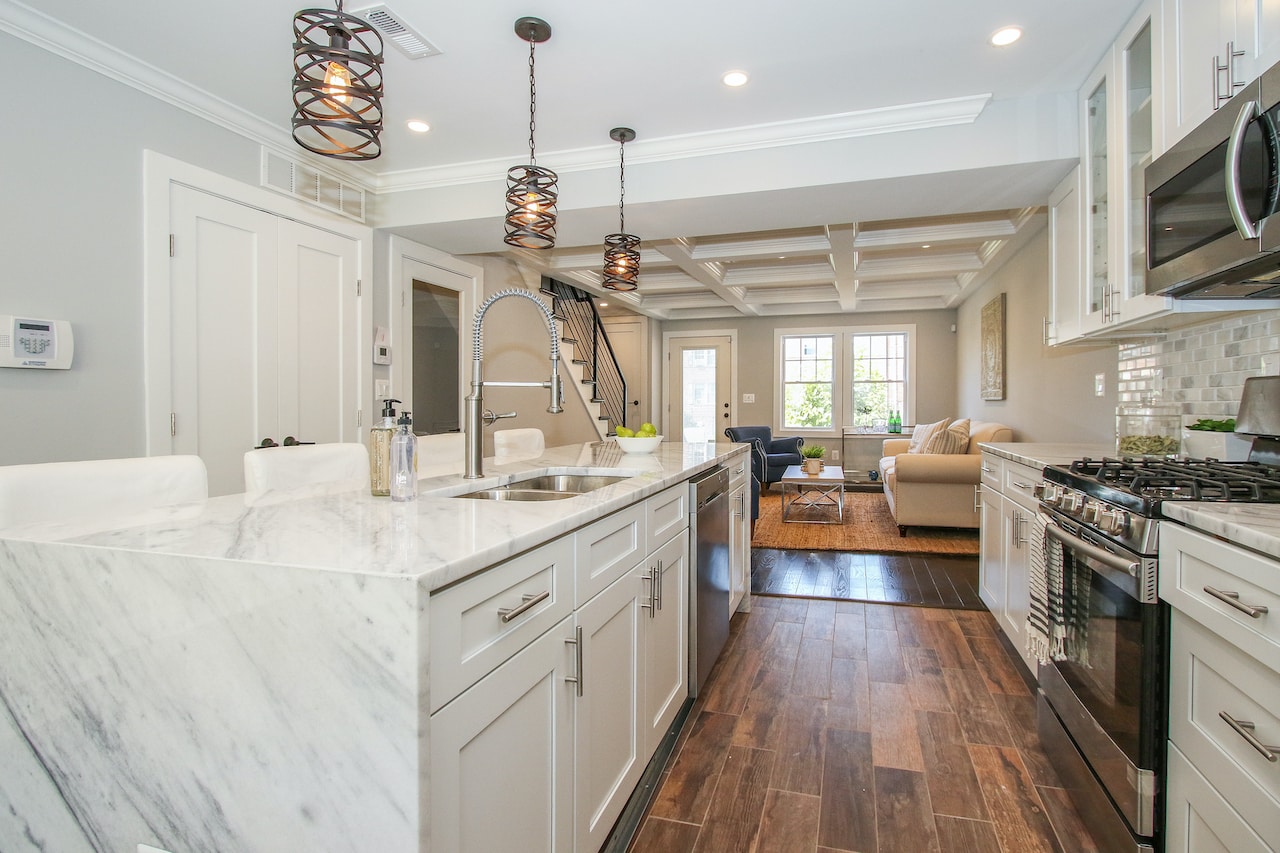 Small Kitchen Remodel Cost and How to Save Money While Remodeling
A well renovated and organized kitchen can make cooking a pleasurable and enjoyable process. Spending time in your kitchen can feel like a blessing when the room is upgraded, sleek, and modern. A kitchen remodeling project is often necessary, and a small kitchen remodel cost between $5000 and $20,000.
Upgrading this essential room of the house can attract many buyers in the market and upscale your house's market value if you plan to resell it in the future. With smart planning, sufficient research, and the right guidance, you can easily upgrade your kitchen without wasting a lot of money!
So how much does a small kitchen remodel cost exactly, you wonder? To help you with that, here is a detailed guideline to walk your way through all the kitchen remodel costs that you will incur in this process, and also some tips to save money!
Champion Checklist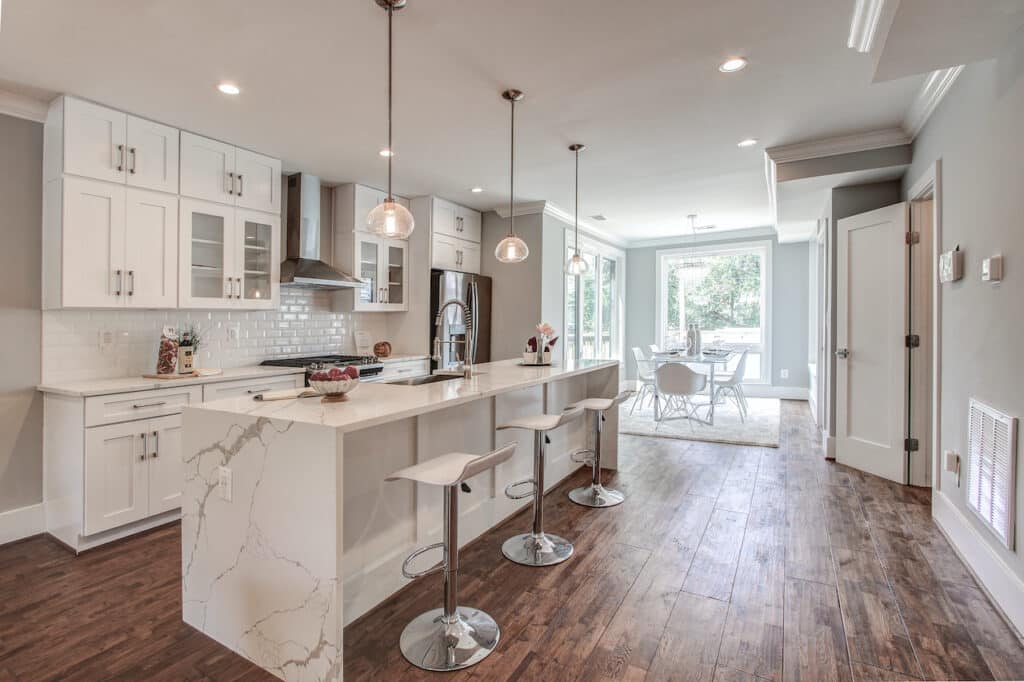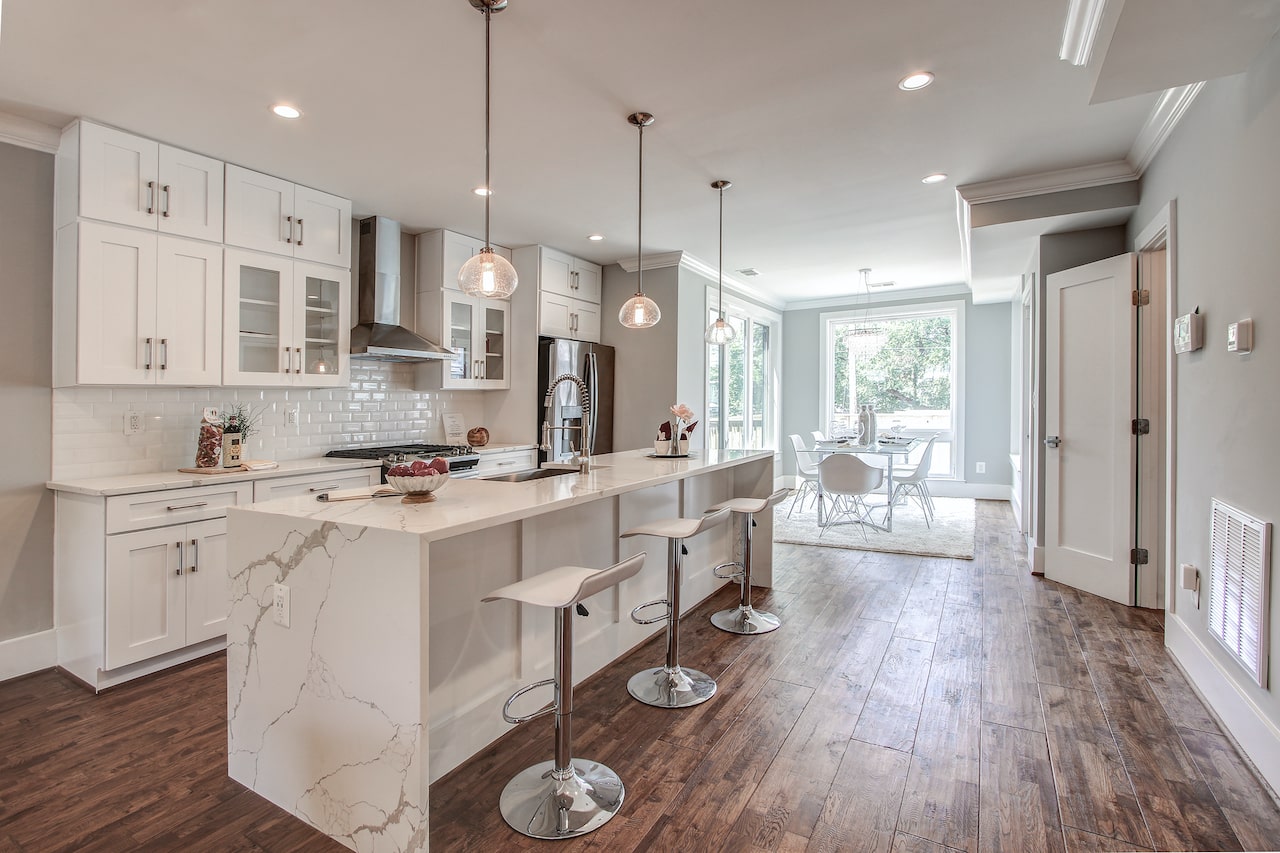 Before you start hammering down the walls of your kitchen, you must make yourself a checklist of all the essential steps of a kitchen remodeling project. This checklist will help you figure out your total kitchen remodeling budget and the bifurcation of all costs in a detailed manner.
The first thing you need to think about is your kitchen's layout. Taking the help of a physical mood board will help your thoughts and ideas flow better. You can easily visualize what you want. It will be simpler for you to select your materials, the color palette, the fixtures, and set a budget for the entire project.
Once you have made a list of all the things you will need, you need to write down which process needs professional help and DIY. When choosing a remodeling contractor, ensure that you get various quotes from different agencies and ask for recommendations. You can either go for a contractor or subcontractors such as:
1. Painter
2. Plumber
3. Fabricator for the backsplash and countertop
4. Tile Installer
Breakdown of Small Kitchen Remodel Cost
A small kitchen is anywhere between 70 square feet and 100 square feet. For instance, the rate to remodel a small kitchen may cost between $5000 and $20000, and the average cost is around $11000.  The average breakdown of all costs may include:
– Countertop/Sink/Backsplash- $2850
– Cabinets/Hardware- $3650
– New Appliances- $3300
– Electrical and Plumbing- $500
– Painting and Refurbishing- $750 
A small kitchen remodel may not have a lot of options to upgrade, But here are some recommendations we have for you to help enhance the project:
– LED lighting under the cabinets and counter
– Recessed Lighting to save up space
– Smaller and Green Appliances
– Environment-friendly Fixtures
– Roll-out Trays
– Pull-out shelves for maximum storage
– Tiered Racks
If you wish to enlarge the space, you can break down the walls dividing the kitchen and the dining room and make it into a unified area. This will give you one large open kitchen with a connected dining room and more open space.
How to Save on Small Kitchen Remodels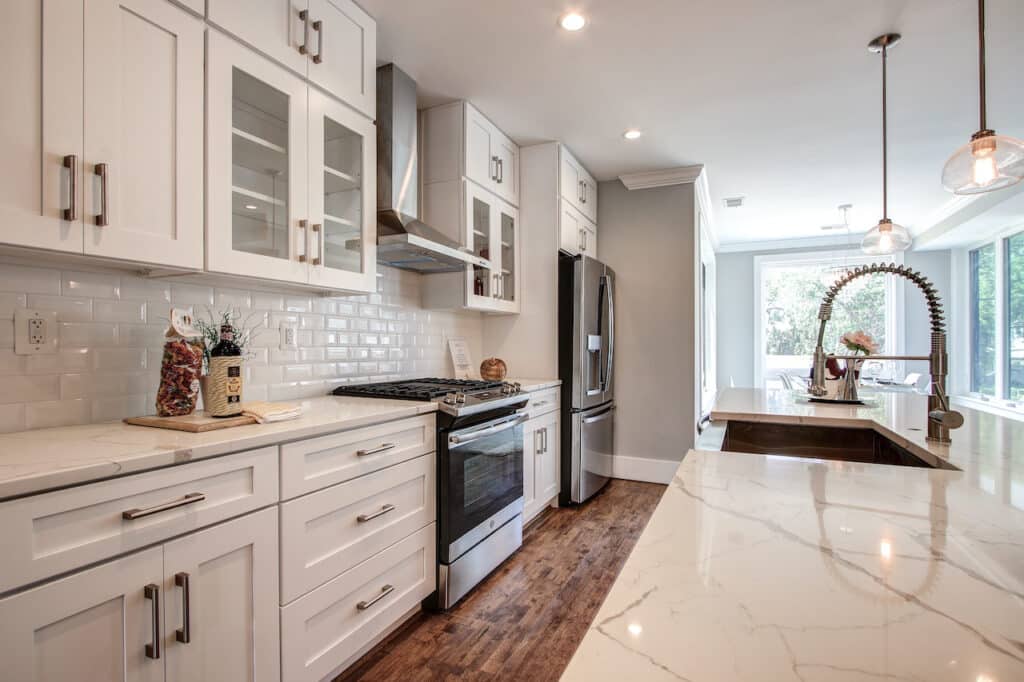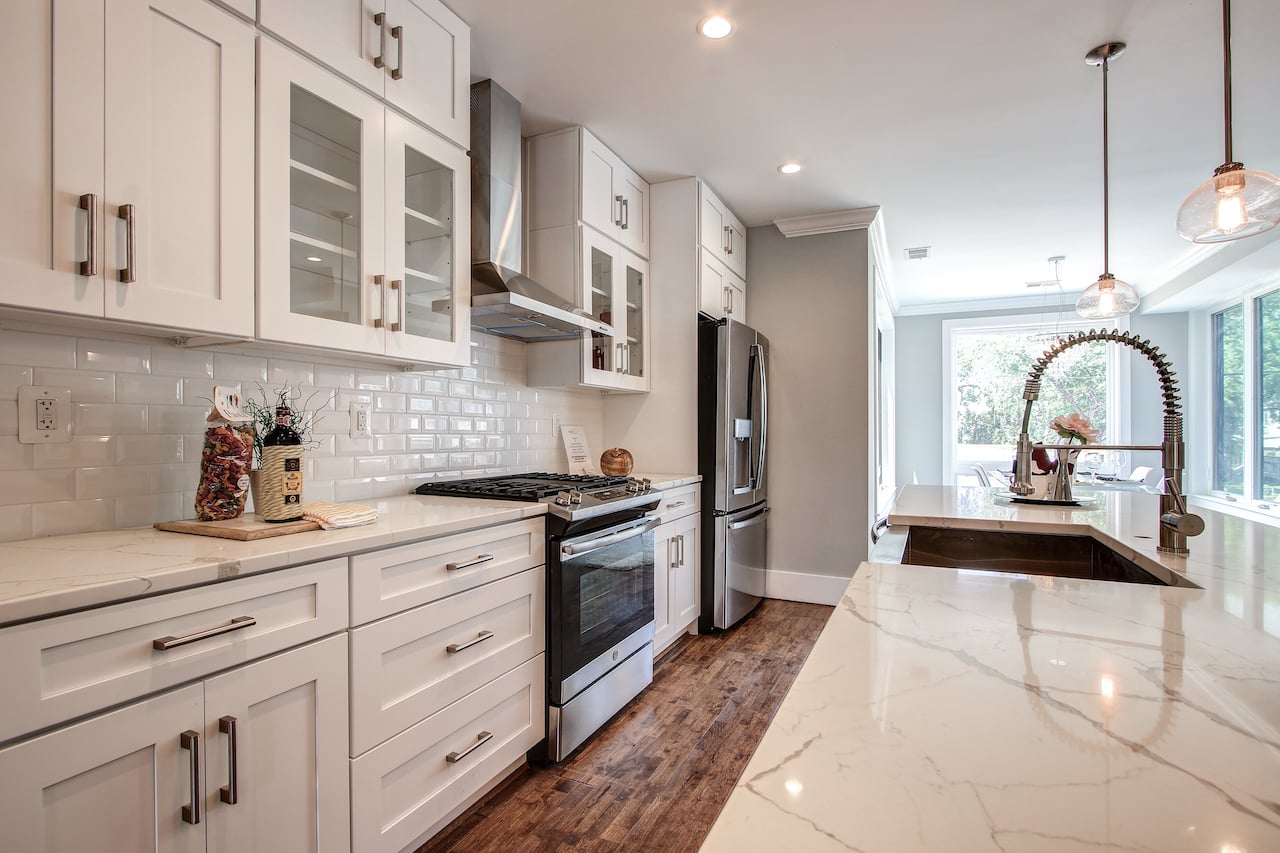 Plan Ahead
One of the best ways to save cash during a remodeling project is to plan well ahead of time. Last moment unseen costs were inevitable if you do not plan your project well, which makes you shell out on good money involuntarily. So if you make yourself aware of all the costs you may incur in the future, it is easier for you to digest the expenses.
Planning your project months before its execution will give you time. For instance, you can set your whole kitchen remodeling budget and gather all materials you want to install. It will also help you set realistic expectations for your kitchen and help you determine where your money would be going.
Remodeling a small kitchen can cost as little as $3000 and go up to an extravagant amount of $50000, depending on what you want from this space. You need to know that one-third of your total expense will account for labor costs.
Choose Your Materials Carefully
It may seem impossible, but remodeling your small kitchen into a luxurious space is achievable. There are tricks to go about it, such as looking for materials that look great but are not costly. Look out for, and pick the unique things you find that will suit your kitchen.  
Cabinets can cost you a lot out of your whole budget, and the most cost-effective way to go about your cabinets is to avoid getting new ones and resurface the old ones. But if you still need to go for new cabinets, it would be best to look for ones that are ready to assemble and already fabricated.
Evaluate Your Current Layout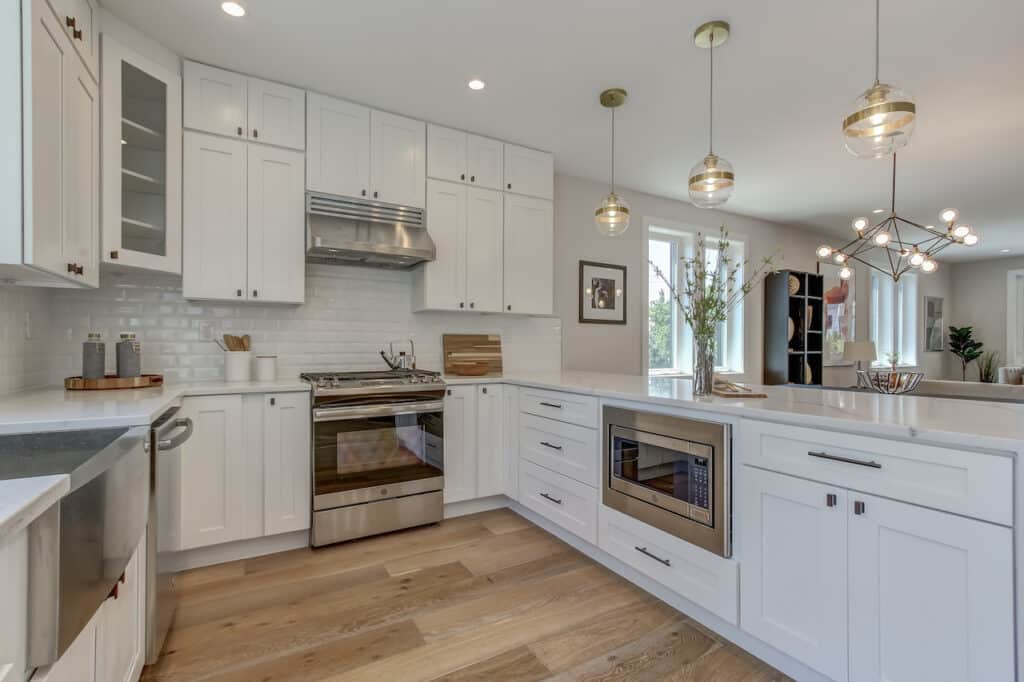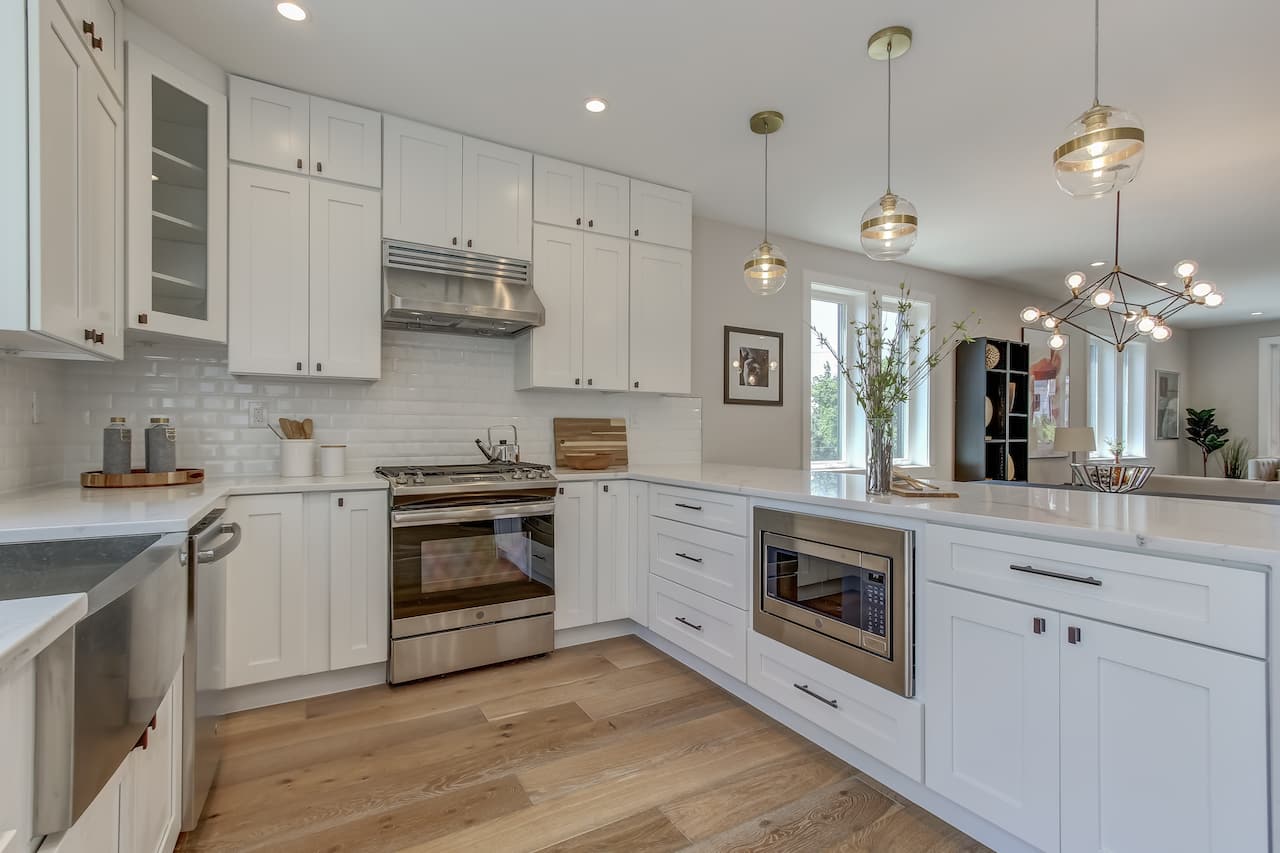 To help you minimize the costs, you need to evaluate your kitchen layout. Focus on the essential things and need an upgrade, and eliminate the things you can work without.
Considering how you use your kitchen, visualizing the traffic flow, and maximizing convenience are the best and the smartest ways to evaluate the small kitchen remodel's cost. The most cost-effective and budget-friendly layout option for any kitchen is the one that already exists.
Kitchen Appliances Haul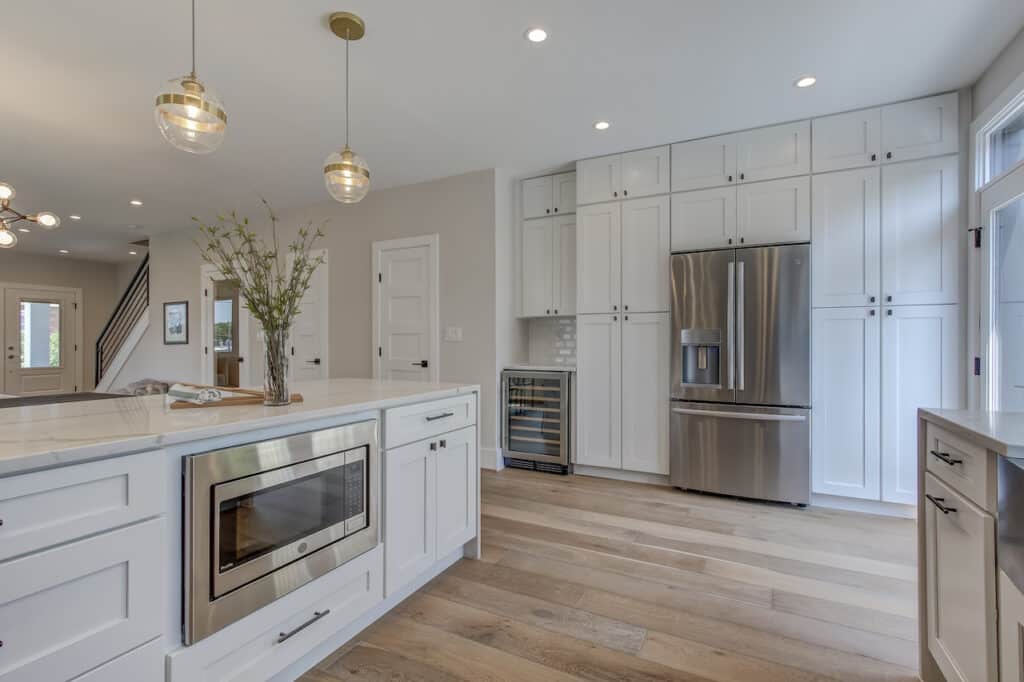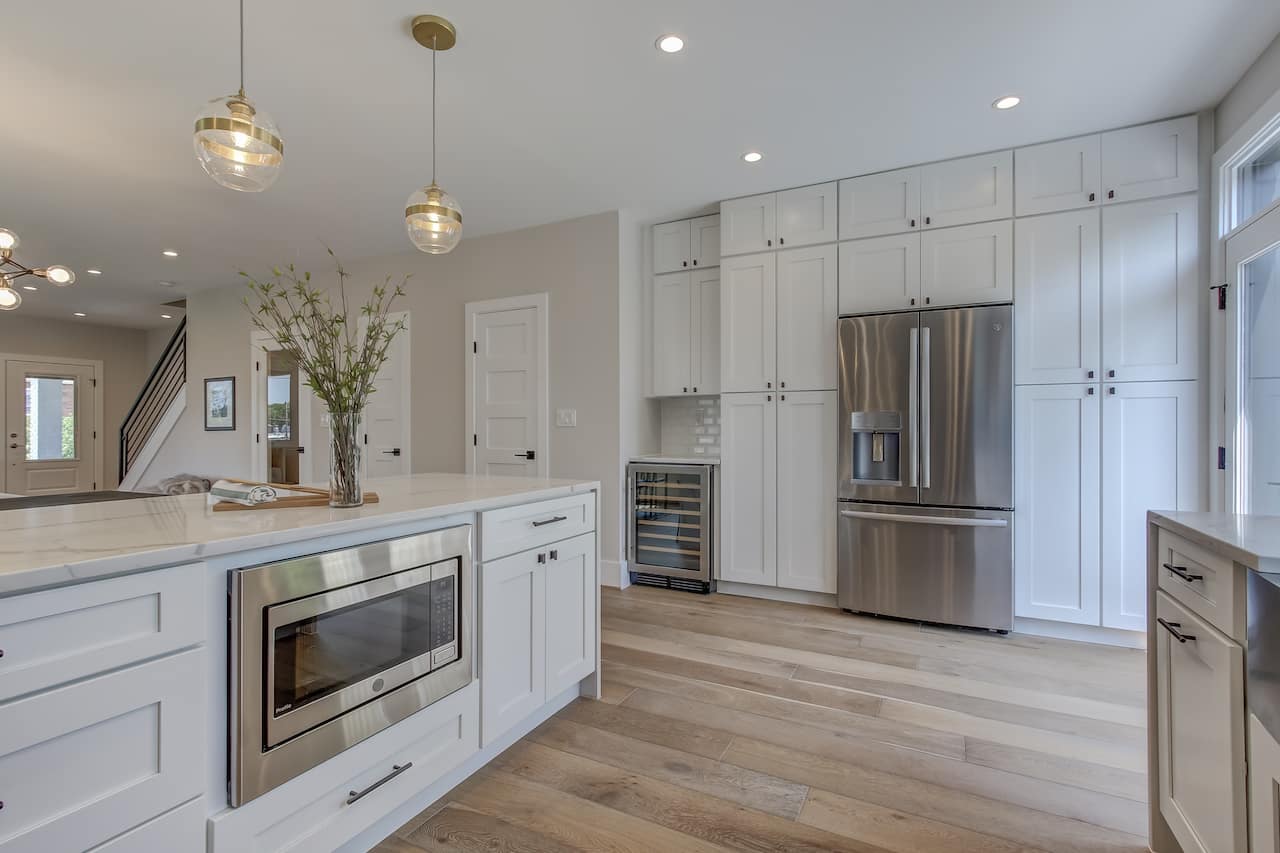 The appliances you choose for your kitchen may not seem like an essential element, but they can substantially affect your kitchen remodel budget. Any appliances that are in good shape, consider keeping them as they are. Likewise, if you feel like any appliance is worn out, look out for new ones on sale, such as a new refrigerator, a dishwasher, a microwave, etc.
Another thing that you must consider is open shelving. Wall cabinets take up a lot of space and make a small kitchen remodel look even smaller. For instance, the best alternative to this is to get open shelving that makes the room look more spacious and budget-friendly.