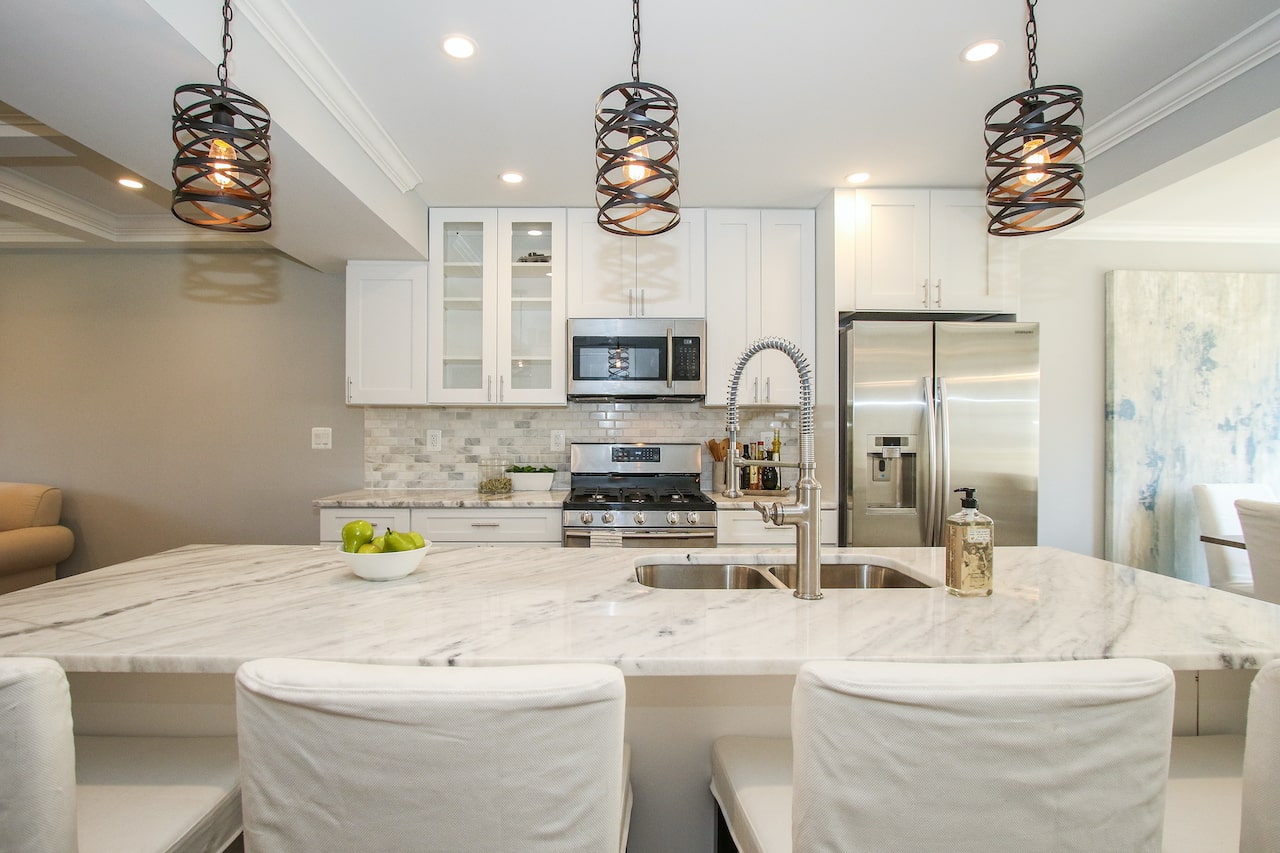 Outdated Kitchen Trends to Avoid During a Remodel
Outdated kitchen trends are a big no-no in the real estate market when you are remodeling your kitchen. The kitchen plays an essential role in increasing the resale value of your home in the market. Buyers won't pay the market price if your kitchen remodel carries an outdated design. 
Unfortunately, kitchen design trends come and go quite quickly, and it's often difficult keeping up with them. When you're remodeling your kitchen, it's important to make the right changes. That does not mean you have to get rid of your bare necessities. The sink, appliances, cabinets, the stove will always stay intact. But what keeps updating are their style and layout.
Social media, magazines, and blogs are not enough to know what a modern kitchen entails. It is a designer's job, and only they can tell you what exactly will suit your house. Accordingly, they will provide you with things that align with your taste and preferences. Since it's often difficult to predict what is trendy 10 years from now, the best way forward is to understand outdated trends that you must avoid.
Here are a few outdated kitchen trends and how you can avoid making these kitchen remodeling mistakes.
Brass Hardware and Fixtures
Brass metal may be a good option for your accessories around the house. But when it comes to your kitchen, it is one of the outdated kitchen trends. Shiny brass can make a kitchen look old and dingy and as if you do not want to take care of your kitchen. Brass can make a newly renovated kitchen look like a dated kitchen with old elements in it.
The current trend is to replace all brass hardware and fixtures with brushed nickel, stainless steel, or glass. These materials give your kitchen a fresh and ultra-modern look and a sense of sophistication for everyone to admire.
So if you have any brass door handles, drawer openers, faucets, etc., it would be best to replace them during your kitchen remodel. It can make your kitchen look old fashioned and aged.
Bold Colored Appliances
Gone are the days when you could put splashy colors in and around the kitchen and make it look attractive. Today is the day for subtle and pastel colors. Delicate and light colors are trending currently, and everyone is opting for meticulous kitchen design styles to revamp their space.
A bright red or avocado green was prevalent and favorable back in the 70s. That style did come back, but as you enter a new year, it is time to leave it behind again. When you think of remodeling your kitchen and adding new colors, remember that these colors will stick with you for the years to come. So you must choose them wisely.
In today's scenario, seafoam green and bright red or magenta only make the kitchen look gaudy. You will not appreciate it being in your kitchen a few years from now. So if you want to add a splash of color to your kitchen, go for lighter shades.
Hanging Pot Racks
This is the time to give your kitchen a sleek and clean look. And those hanging pots above your kitchen island will only make the place look cluttered and messy. These pots have hung around long enough, and it is time to bid them a final goodbye as they enter the list of outdated kitchen trends.
Nowadays, most people are going for a modern and chic look for their kitchen. And you can only imagine how that pot rack will look in a state of the art kitchen hanging from the ceiling. So it has become necessary for you to put the racks in a better place and avoid making this kitchen storage mistake.
Instead of hanging those gigantic pot racks above the kitchen island, you can add kitchen cabinet pullouts during your kitchen remodel. It is a creative and classy solution to store all your pots and pans and lets your kitchen have the sleek and clean look it wants.
Flashy Backsplash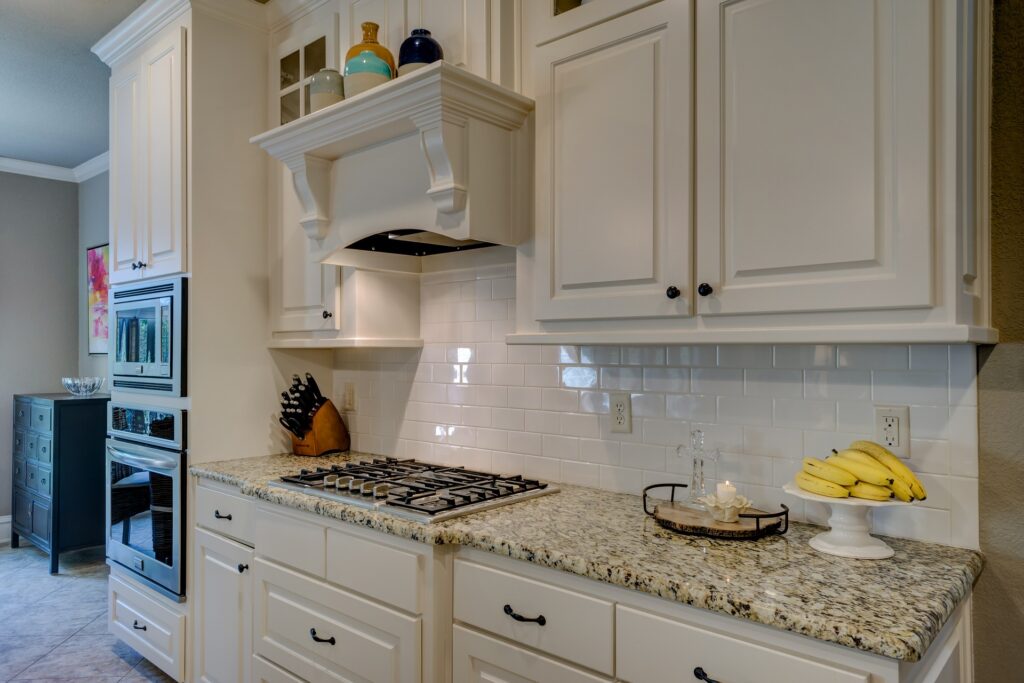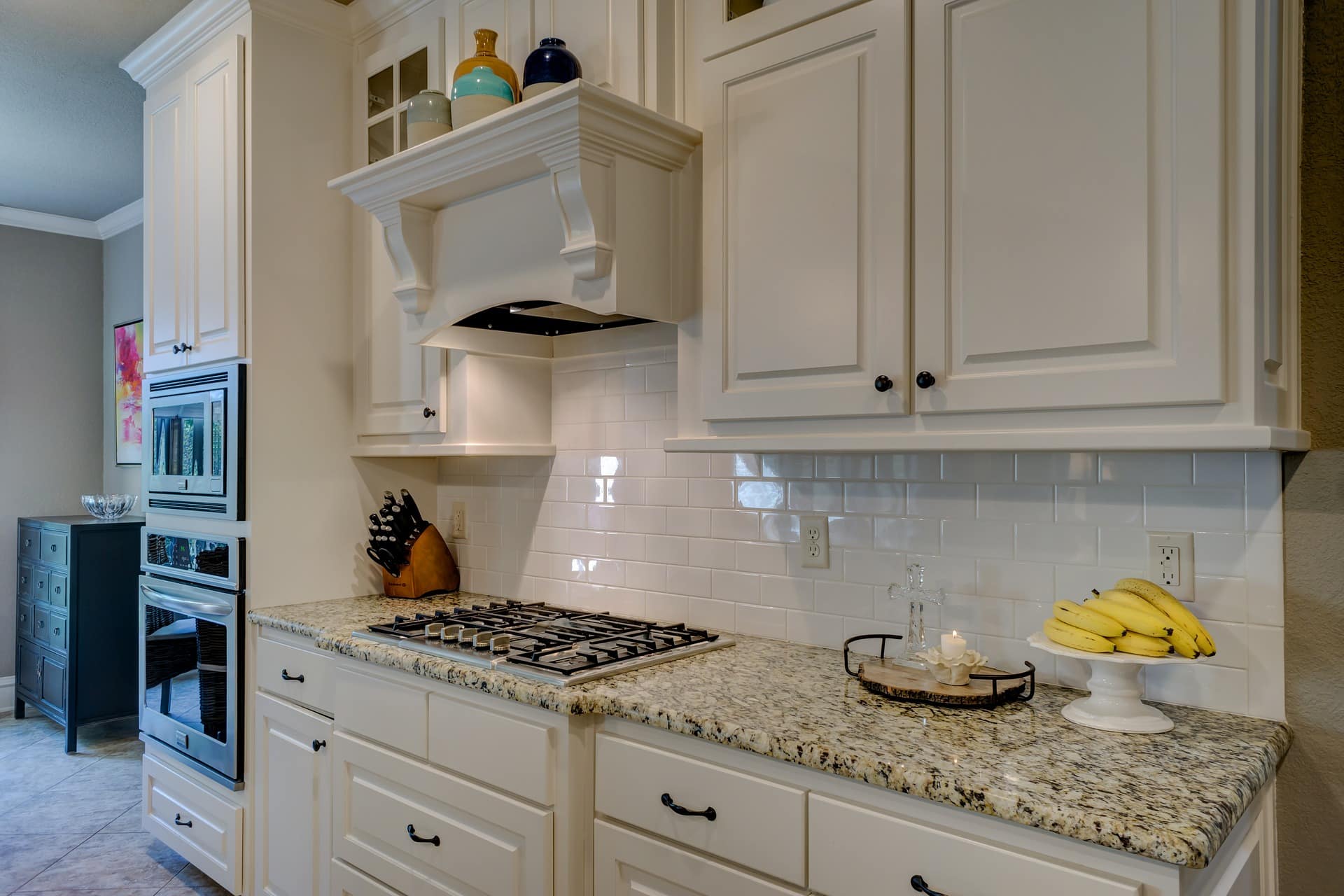 Flashy kitchen backsplash is one of the most outdated kitchen trends at the moment. A bold and patterned tile is appreciated everywhere in the house, except for the kitchen. These flashy and loud colors on your backsplash are no more in style, and you need to throw out those outdated backsplashes away now.
Since everyone is going for a smoother and subtle look, no one appreciates these flashy backsplash colors for their kitchen remodel. Many people were going for that Moroccan cement patterned tiles and color-blocked backsplashes. But they dated too quickly.
This is the time to keep the color in your kitchen simple and add some texture to it. You can even go for flowers, cookbooks, and utensils that you can easily move, to add functionality to your kitchen backsplash. This adds the perfect pattern or color you need for your kitchen.
Kitchen Art
Oversized forks hanging on your wall or paintings of fruits or vegetables are now suitable only for houses in the countryside with a vintage look to it or small country diners in the outskirts of the town. Hanging artwork or paintings on your kitchen wall is way out of style currently and is the perfect example of an outdated kitchen trend.
Hanging pictures and paintings of fruits and vegetables is like having pictures of people watching television in the living room. The art should never relate to the place it is situated in. Instead of hanging such images, you can go for a mosaic wall or simply paint the walls in a nice color of your choice and install sleek wall cabinets.
Oversized Hardware
One of the most outdated kitchen trends while remodeling your kitchen is using oversized hardware. As they say, "bigger is not always better." A kitchen is a busy place, and there is always so much going on, your oversized hardware may draw too much attention.