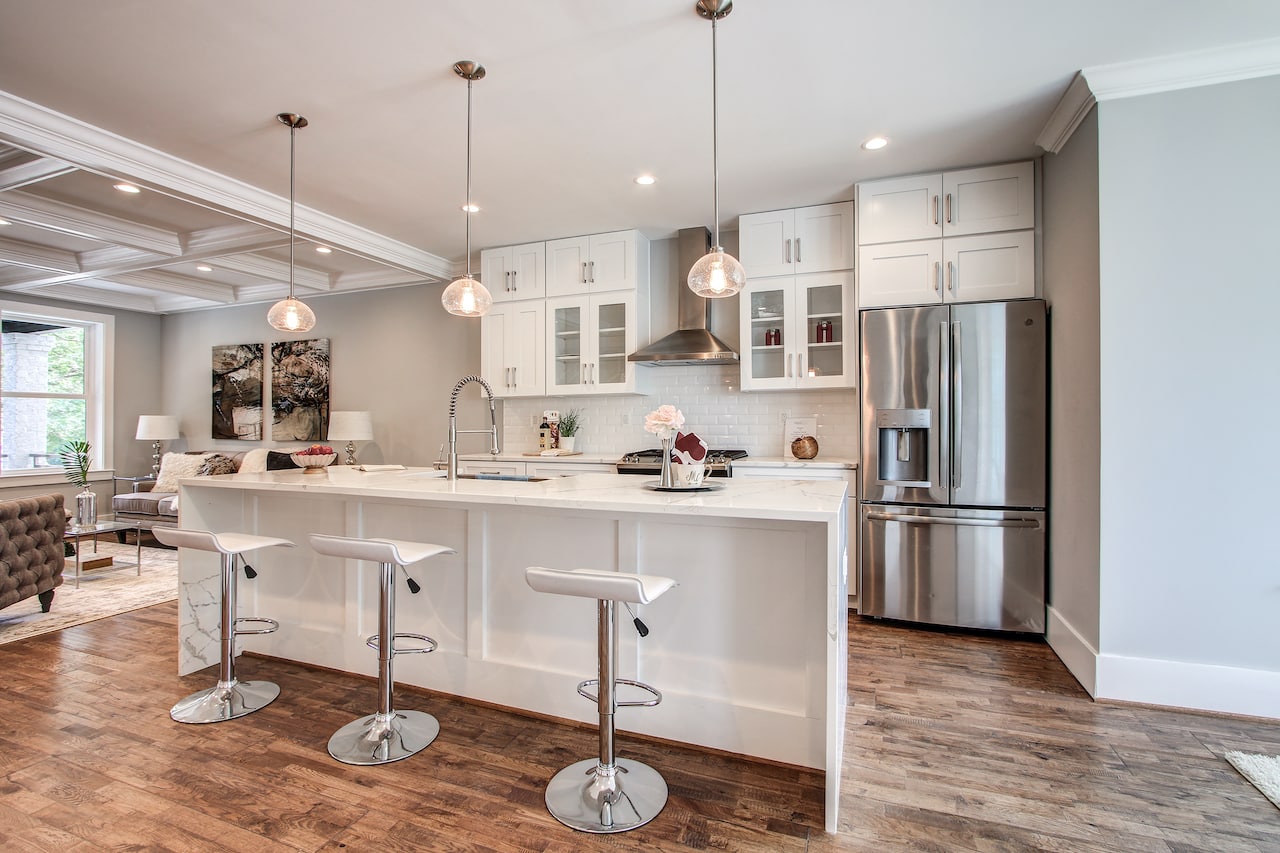 What is the Length of Kitchen Remodeling in DC?
Many of us dream of the perfect kitchen. You may even have a Pinterest board entirely devoted to it, or three. Yet sometimes the dream kitchen isn't within the budget or you don't have enough time – but that doesn't mean you can't remodel your kitchen in DC! 
Here are some quick tips to give the heart of your home a fresh new look and determine the length of kitchen remodeling in DC as well.
Labor (Throughout)

 
Labor is a vital part of the length of kitchen remodeling in DC. Also, the most expensive and time consuming. General contractors and subcontractors will charge you $60- $120/ hr.
Additionally, keep in mind to schedule an additional 10 to 20 percent for unforeseen costs that may come up throughout construction. 
Demolition and Plumbing (1-3 weeks) 
Once all your furniture, appliances, and materials arrive, it's time to do the demo. You can either do the demolition yourself or get a kitchen remodeling contractor in DC to do it for you. 
Have a schedule and plan where you'll be disposing of the waste. Make any structural changes if necessary. Complete the rough-in plumbing and mechanicals before you install the drywall or floors. 
Order and Install Appliances (4-12 weeks)

 
Shipping time may differ for each item, so keep a buffer of 4-12 weeks. It's best not to start construction until all your materials have arrived. 
Major appliances come in all shapes and sizes! By decreasing the size of your major appliances, (such as a stovetop), you may be able to maximize functionality potential by adding additional cabinetry/countertop space.
Rethink and Install Cabinets (2-4 weeks)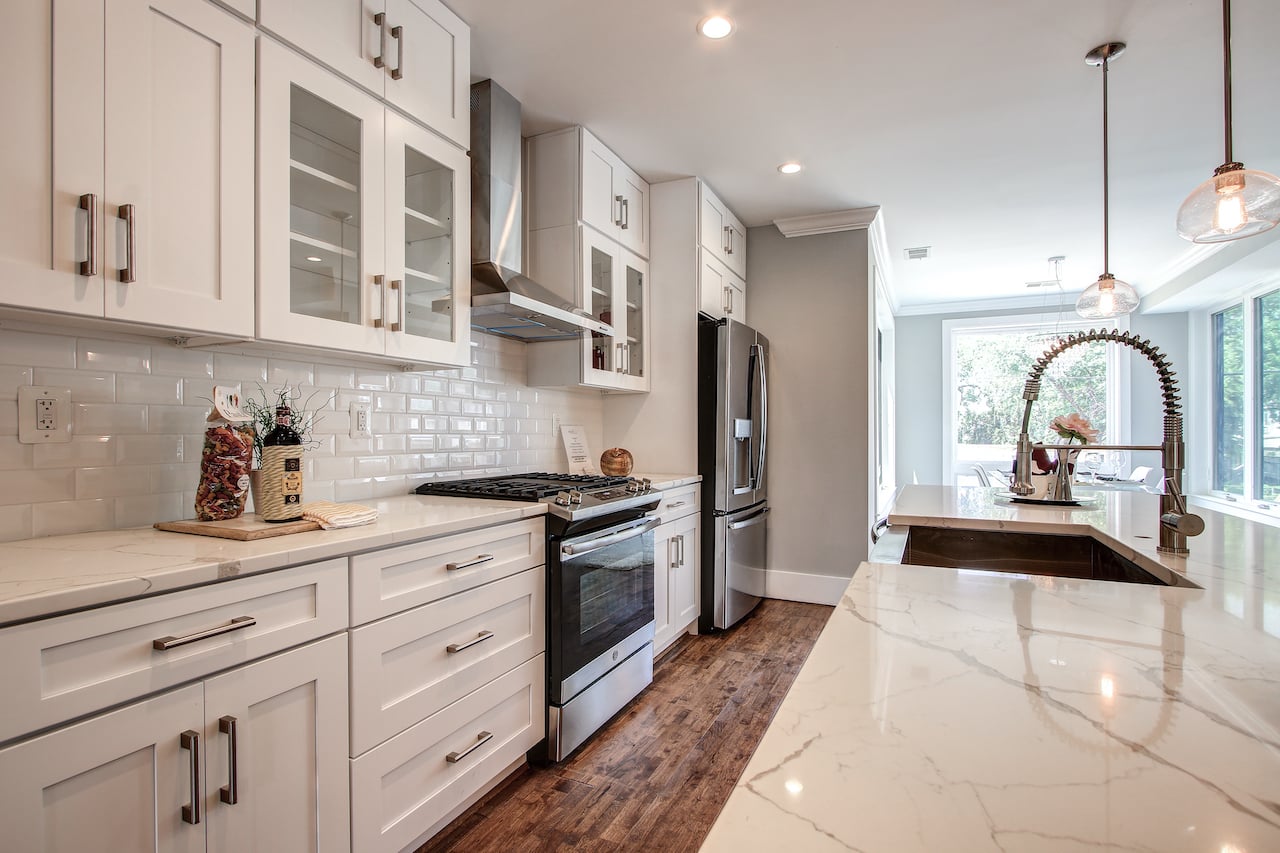 A big reason people often want to remodel their kitchen is the lack of storage. Installing the kitchen cabinets is among the most time-intensive process of the length of kitchen remodeling in DC. Though the current system in place may not work for you, consider reorganizing it. It may be that adding dividers and shelving inserts would do the trick!
However, if it doesn't, installing new kitchen cabinets is not that difficult. You can opt for either prefabricated or custom ones according to your budget. Whatever you decide on, custom cabinets will take up to 4 weeks to be ready, while you can install prefab ones in less than three days. 
Countertops (2-4 days) 
Your kitchen countertop and backsplash are the most visual pieces in your kitchen. The selection and installation of the material can be quite time-consuming. 
You must order your countertop at least two weeks before you plan to install it. The most successful and durable choices to transform your kitchen are quartz or natural stone slabs like granite. 
Paint (1-2 days) 
Your cabinets may look dated, but before you rip them out and throw them out on the curb, take a good look at them. See if a fresh coat of paint would bring them back to life.
Painting your cabinets, walls, and the ceiling is a simple job that you can do yourself and involve your family to join in on the fun too. You should opt for a neutral base to truly elevate the look and feel of your kitchen. 
Lights (1 day)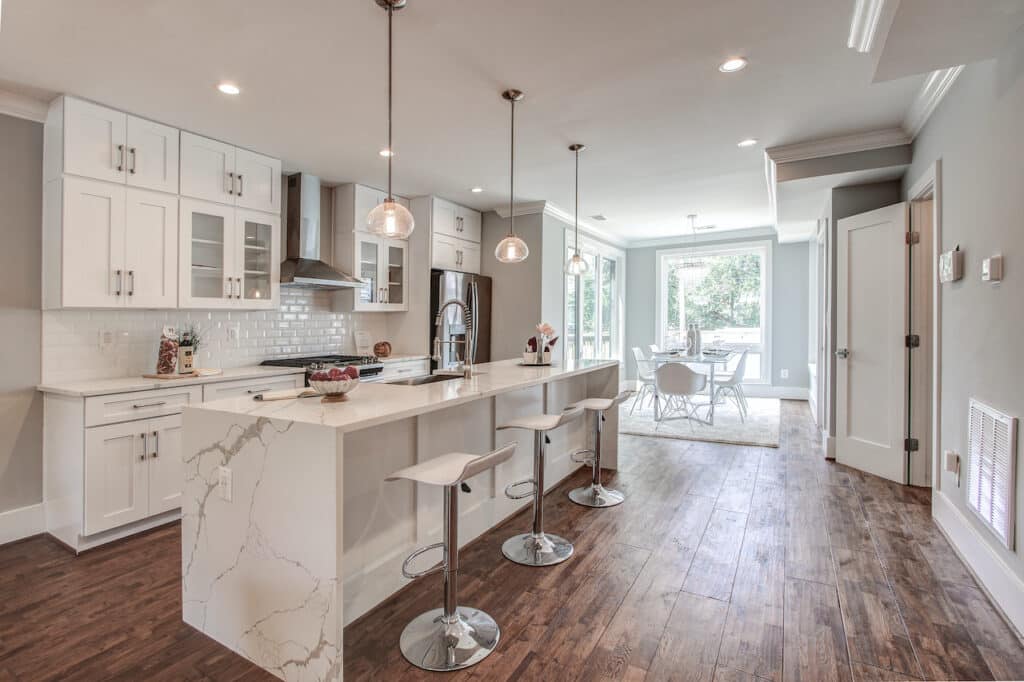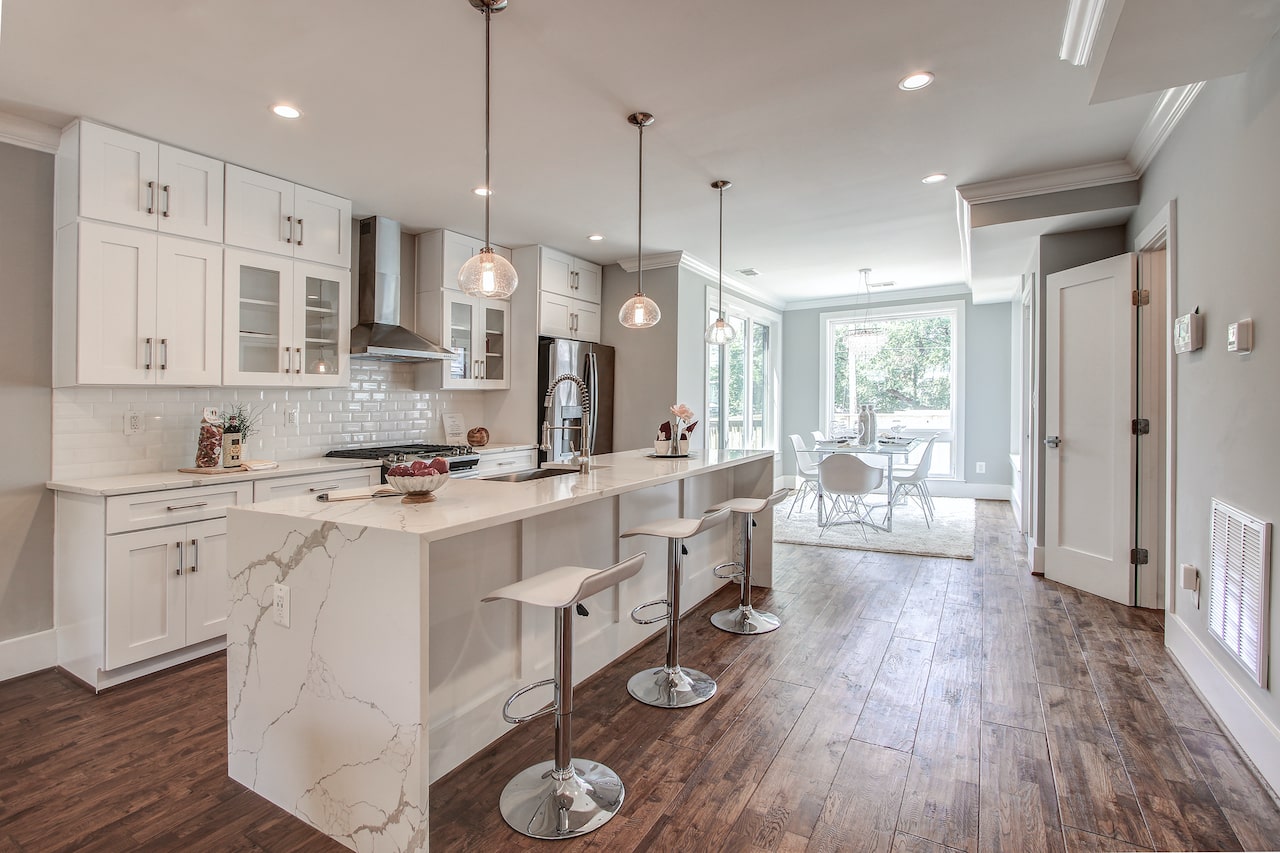 Lights are the most distinct feature you can install to uplift your design. It takes barely two days to install, and you can go crazy with pendant lights, sconces, or even accent lighting. 
Add under-cabinet lighting. Most new luxury kitchens feature this. You don't need built-in pot lights; you can opt for LED battery-operated lights that you stick under the cabinet. It's easier on the eyes – especially for that midnight sneak to the cookie jar.