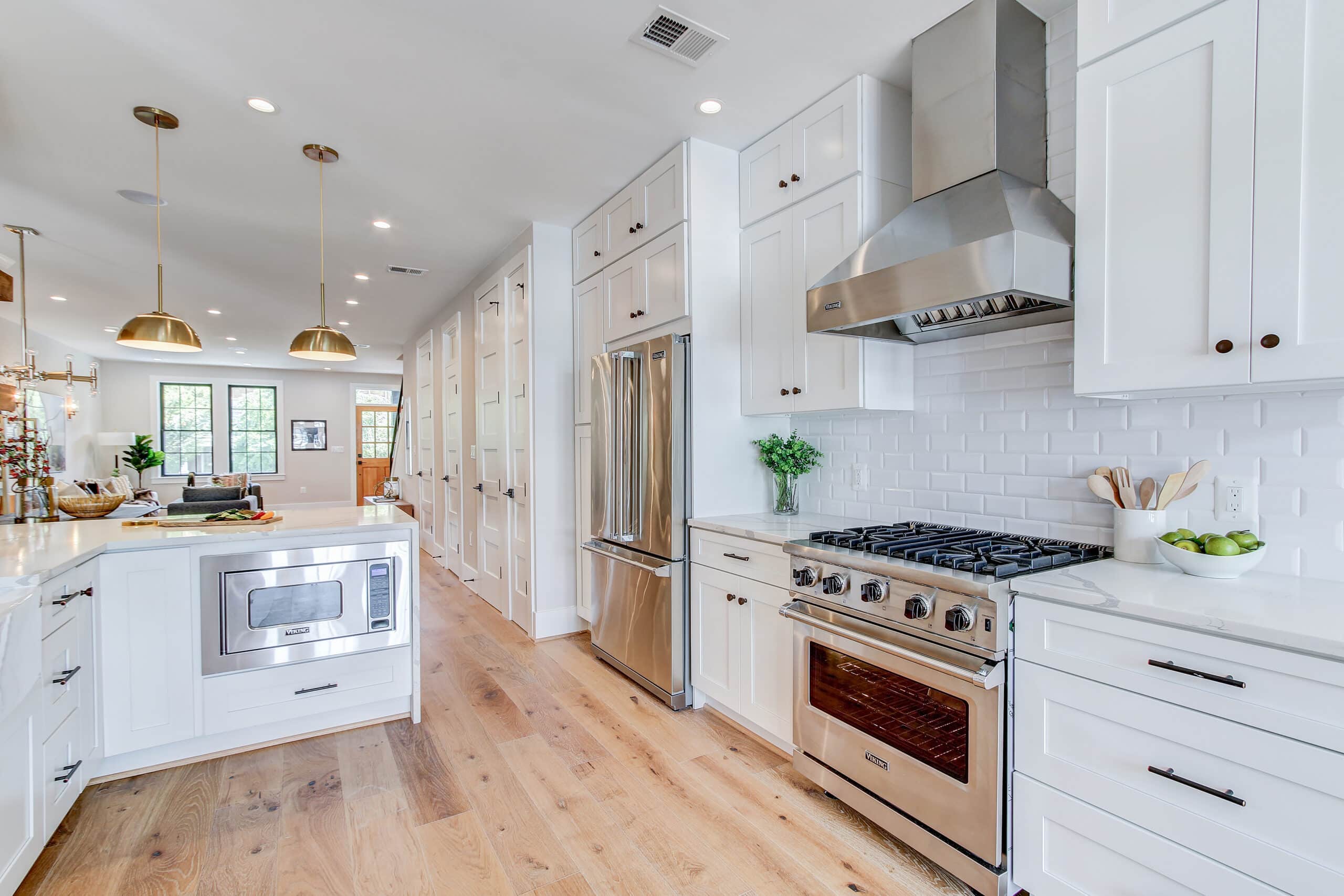 What is the Cost of Kitchen Remodeling in Fairfax? Experts Reveal!
Not sure how to remodel your kitchen and the costs that come with it? Find the cost of kitchen remodeling in Fairfax and discover ways to achieve your desired kitchen on a budget. 
One of the most lovely rooms when it comes to remodeling has to be the kitchen. It gives a fresh perspective and increases the equity value while making the space more functional and an absolute marvel. But remodeling a kitchen comes with its fair share of pros and cons. 
In Fairfax, one of the very first things when planning a kitchen remodel is setting a budget. The cost is the foundation when it comes to kitchen remodeling. It will give you a clear idea of what you can pay vs. most importantly, what you can afford. 
Gather the Statistics 
It's not uncommon that kitchen remodels can go up to thousands and thousands of dollars. On average, the cost of kitchen remodeling in Fairfax is $10,000 or more. The cost majorly depends on space's size, the quality of supplies, and the layout changes. 
Most homeowners spend $5,000 – $20,000 on a kitchen remodel. The remodel might cost you less if you plan to update just the key features and keep the layout intact. 
On the contrary, if you wish to demolish the space and move your existing plumbing and electrical, that might easily hike your current costs. It is better to make the budgeting decisions in the beginning to avoid any delays and miscommunications. 
Things to Consider
Even if you want to do a minor remodel, you need to research and get your quotes right. A new microwave itself can set you back by $150. Grab a notepad and list all the items you genuinely want. Here's a rundown of all the basic remodeling requirements for your next kitchen remodel in Fairfax. 
Refinish Cabinets : $6,000
New Sink: $250
Hardware: $100
New Tiles and Backsplash: $500
Replace Countertops: $515
Latest Cooktop: $350
Latest Oven: $850
Total: $9,450/-
*Labor costs and installation charges excluded. 
The above budget provides an overview of the latest products and supplies required in a minor kitchen remodel. Besides the obvious, you can add the items you need and subtract the things you don't want. By doing so, you'll be able to create your magic number for your kitchen remodel. 
Remodeling on a Budget
Kitchen remodels can get real expensive real quick. To avoid last-minute mishaps and unexpected expenses, it is best to do a few of the significant tasks yourself. 
You can DIY the flooring, demolition, painting, and more to lower your budget. One can easily save a ton by refinishing the old cabinets instead of buying new ones. All you need to do is paint and add some stains to create a brand-new look. 
If you can live with the existing layout, you'll be able to save some precious dollars. Changing the layout alone can cost you $7000 or more. Similarly, marble countertops are indeed pleasing, but at what cost? It is best to avoid any builder-grade materials such as natural stone, hardwood, etc., to save on the overall costs. 
With new designs and building trends, the cost of kitchen remodeling in Fairfax is still evolving. All you need to do for the best results is a plan to DIY significant features and keep track of the overall budget. That's it! You'll have your dream kitchen up and running without spending a fortune.