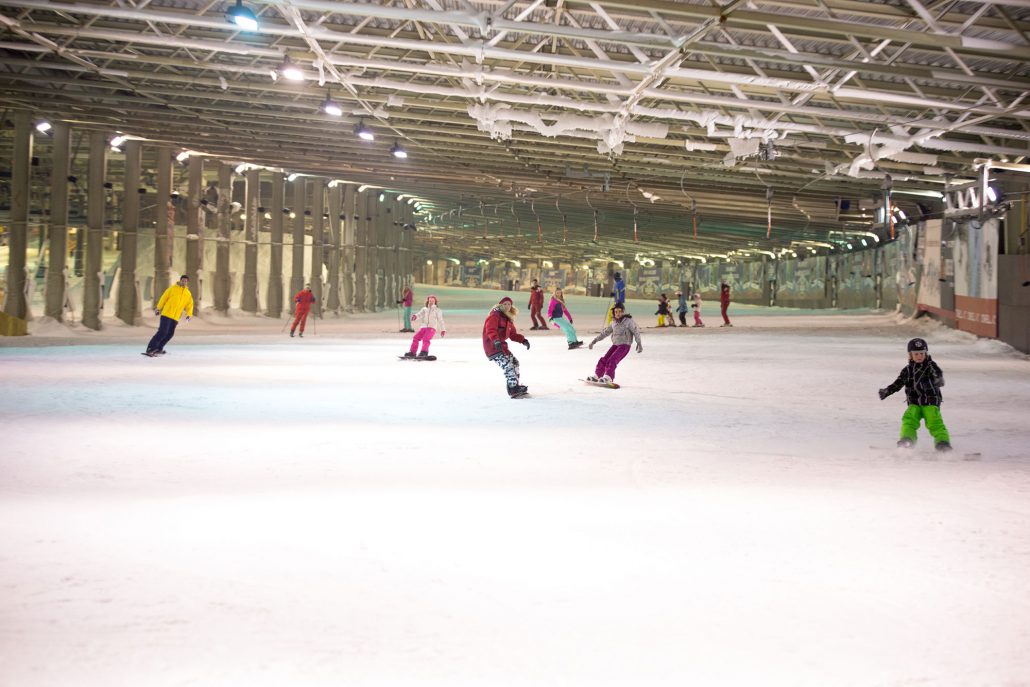 Fairfax Bids to Host First Indoor Ski Resort in US
Winter fun may come and simply last to never end in Fairfax, should a proposed public-private partnership (P3) is approved by the country administration and put to action. 
According to a report released by the Sports Tourism Task Force, the Netherlands-based entertainment firm SnowWorld is in the process of making final preparations before entering an association with the county to build the first indoor ski resort in the US. Upon completion following a construction expected to take 18 to 24 months, the facility would also include a 100-room hotel and restaurants, offering "significant" economic benefits to Fairfax in terms of improvements to general business activity, jobs and taxes.
SnowWorld is a joint-stock company listed on the Amsterdam Stock Exchange and is currently operating two major resorts in the Netherlands, one in Zoetermeer and another in Landgraaf. The firm has already established a US-based affiliate, SnowWorld USA, to undertake its planned investment in Fairfax and the rest of the nation where the report suggests up to nine more resorts could eventually be built. 
The facility is anticipated to utilize the elevation of the county-owned landfill in Lorton and land in the Occoquan Regional Park, adjacent to the Workhouse Arts Center. Snowboarders as well as skiers are hoped to benefit from the resort if a half-pipe is also built-in addition to a slope as is currently considered. The facility would equally provide the ability to host nationally televised competitions, training for military and ski patrols besides year-round training and fun for willing sportspeople, both professional and amateur.
Early estimates included in the report suggest that the economic benefits of the facility — $25 million in direct economic impact with an additional $40 million in indirect impact — to the county make it a project to pursue. The US alone has over 14 million active skiers and 8 million snowboarders and there are currently no indoor ski resorts in the country, or anywhere else on the American continent. 
The report suggests that the cost to the county, however, will only be "minimal" and "limited to some road improvements and the costs associated with negotiating the P3 agreement" since the facility will be privately built and funded. 
In the light of its initial assessment, therefore, the task force has recommended the Fairfax County to "develop an aggressive timeline" to review the proposed project. In the meantime, the SnowWorld is expected to conclude an independent market feasibility study involving the production of video and visual rendering, engineering and design.
SnowWorld's Landgraaf resort in southeastern Netherlands, near Germany, is the world's largest of its kind with four skiing slopes at various lengths from 100 to over 500 meters. The company's net revenue, however, was down by 4% as of October, 2018, compared to a year earlier. The number of people it employs, too, dropped 2%, from 247 to 241 in the same period.