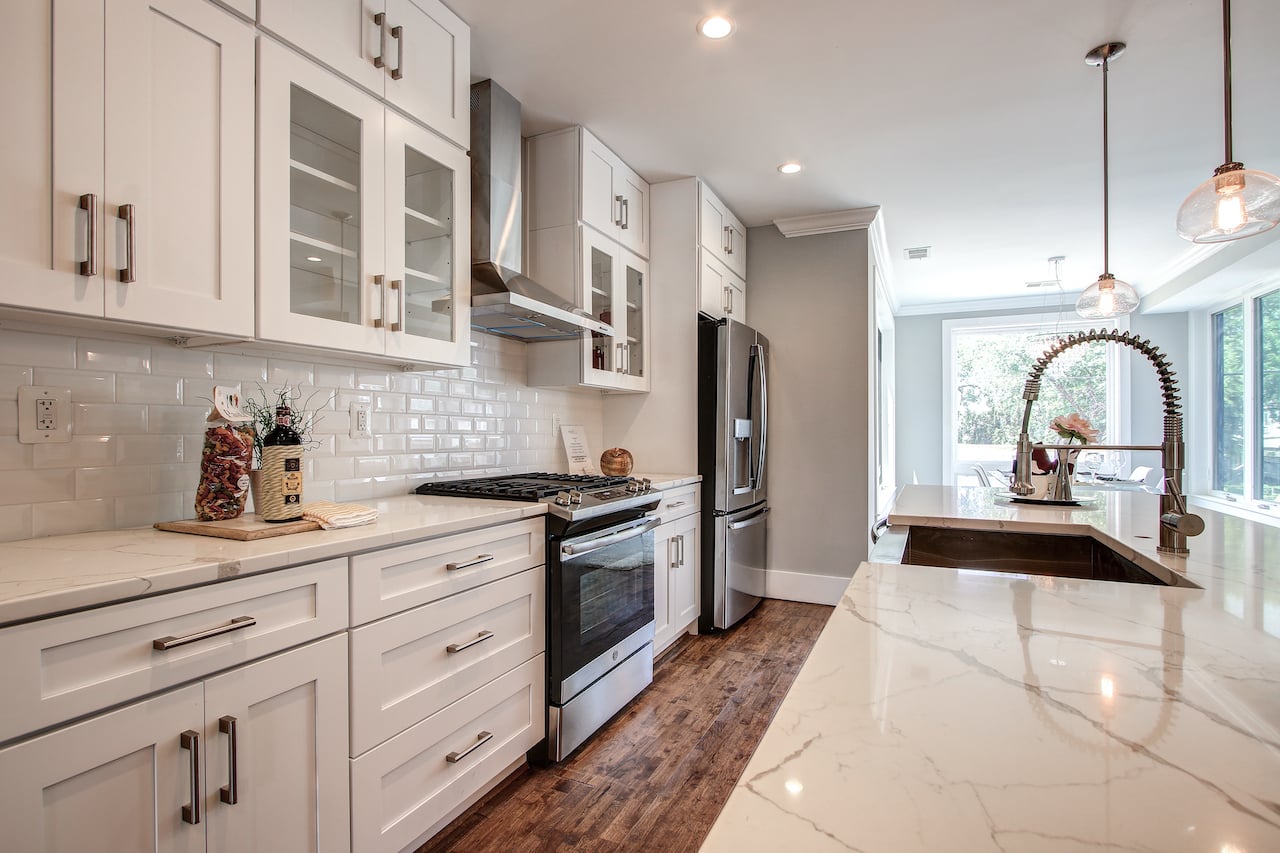 Don't Make These Kitchen Backsplash Mistakes While Remodeling
Installing a new backsplash in your kitchen is an easy way to lift the look and feel of your precious space during a kitchen remodel. It's quick to install and can fit any design. Yet, many homeowners make some common kitchen backsplash mistakes.
It isn't about the choice you make. It is the lack of research, which changes the game upside down. While the outcome you get isn't terrible, it's not the best either. Your kitchen backsplash is the focal point of your kitchen. If you get it wrong, you're likely to mess up your entire kitchen design. Avoiding this kitchen remodeling mistake will help you immensely in the long run.
In this guide, we'll cover some of the most common backsplash mistakes that you should avoid.
Subway Tiles Are A Thing Of The Past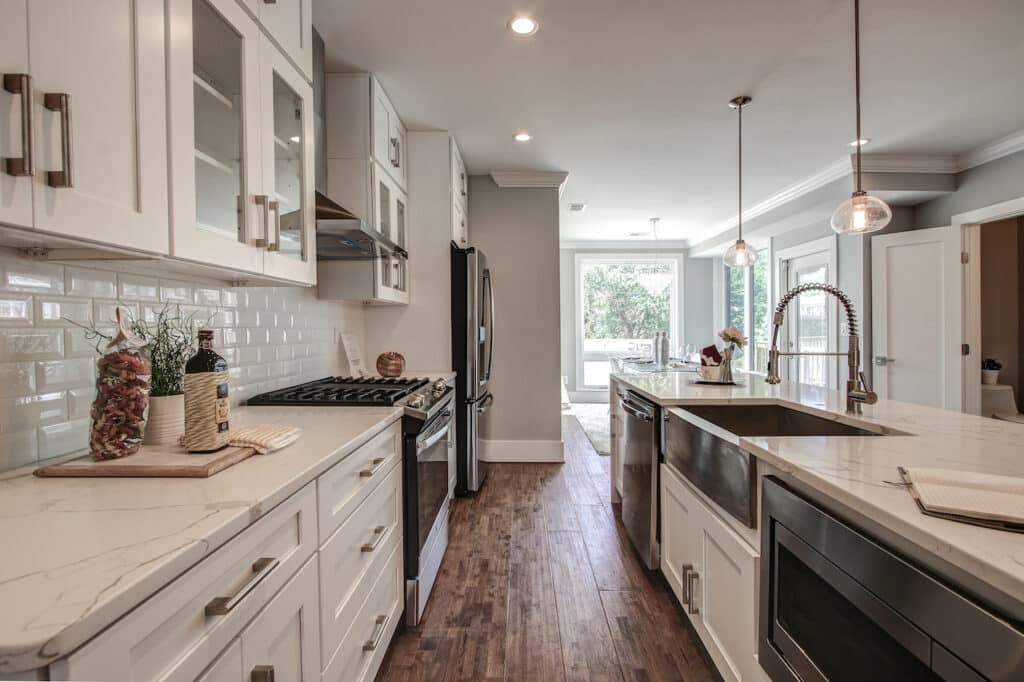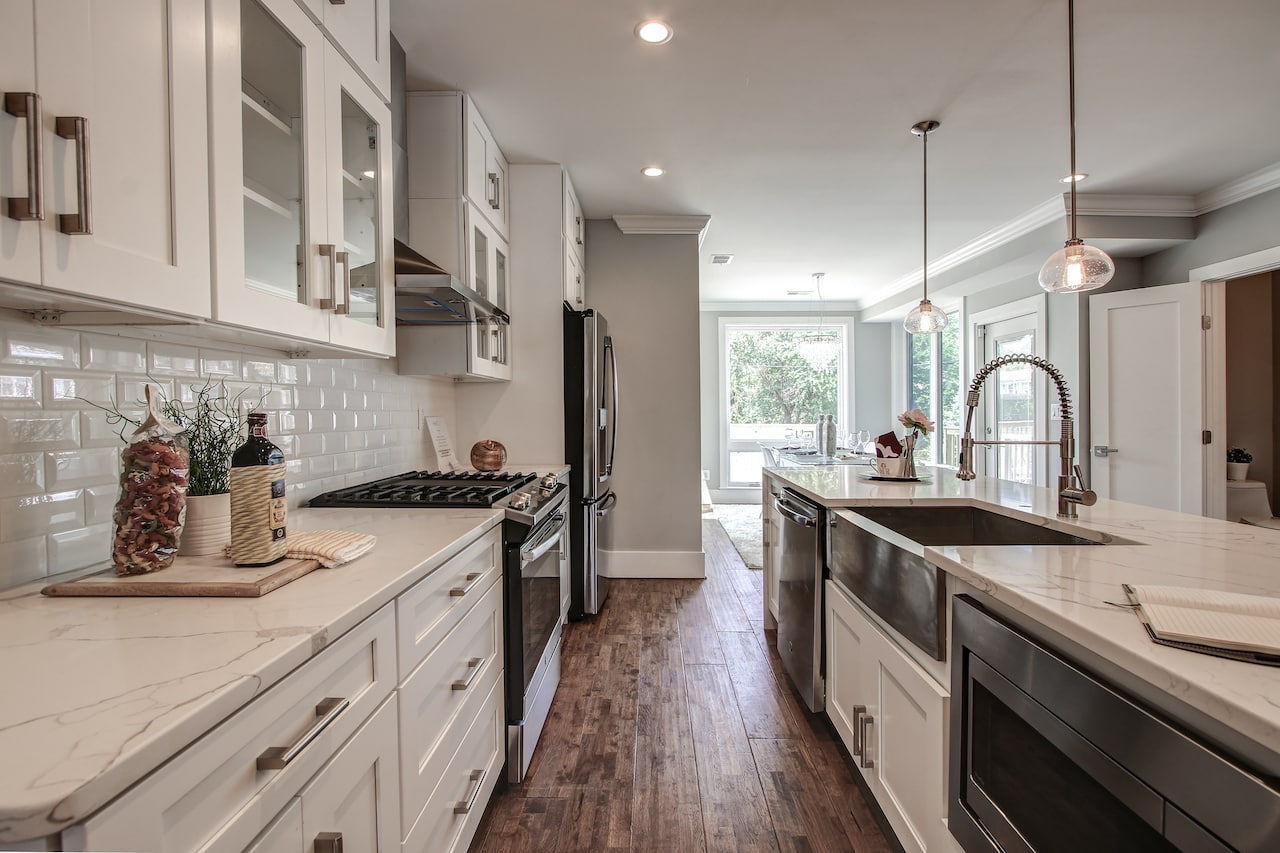 Putting subway tiles on the kitchen backsplash mistakes list is almost concerning. Why? Because subway tiles will never go out of style. Ever since the simple rectangular tiles hit the transportation world more than a hundred years ago, people have been hooked. You'll find subway tiles in bathrooms and kitchen remodels across the country. They're in modern kitchen remodels and turn-of-the-century cottages. 
Aside from that, they create a simple yet elegant style, which is still better than a patterned/ busy backsplash. Also, a well-put-together, clean backsplash is so much better and ages well in the long run. It may help with the resale value of the home too. 
When you think of subway tile, you likely think of white, but there are more options than one can imagine. You'll find a ton of patterns, colors, designs, and shapes. 
Not Going Big
Gone are the days when people were stuck on small mosaic or ceramic tiles. Now, the focus is more on 'go big or go home!' while creating a kitchen backsplash.
If you like the idea and look of tiles but still aren't sure about your decision? How about kicking it up a notch? The standard size of a tile is 3 x 6 inches, but you can find even larger tiles in 4 x 8 inches and 4 x 12 inches. 
The kitchen remodeling trend to go big started getting popular midway through 2018, and it should continue to grow in the next couple of years. However, not all manufacturers produce these larger sizes, but you can expect it to change as the trend keeps gaining traction. 
Besides, if you have a smaller kitchen, consider using the larger subway tile. It will make your space seem massive.
Where Should You End Your Backsplash? 
Isn't it annoying to see backsplash tiles extended outside the edge of a kitchen cabinet and ending it in mid-space on the wall? 
That's undoubtedly among the top kitchen backsplash mistakes for seasoned interior designers or contractors. Not only does it destroy the aesthetics of a functional kitchen backsplash, but is also sore to look at. Why does this happen? It is because most people don't know where to end the installations. 
There must be a good reason for putting those tiles there as there is no standard solution to ending a kitchen backsplash. It all usually depends on the layout of your kitchen. 
Some like it to end where the upper cabinet ends. Others like it to stop at the edge of the counter, while some want to take it to the ceiling. In the end, whichever option looks best for the kitchen is the best place to end the backsplash. 
To The Ceiling or Not?

 
The standard kitchen backsplash measures 4 inches from the kitchen countertops. In recent years, there has been a trend to take it up to 18 inches. 
It is also because of the increased popularity of mosaic backsplash tile. These are available in larger sections usually, with a height of anywhere from 8 to 12 inches. 
On the contrary, if you've outgrown your taste in mosaic tiles and you want to jump on another trendy bandwagon — take your backsplash up to the ceiling. Furthermore, to change your kitchen's entire aesthetic, you can stick to the usual 4-inch countertop material. It will also give you several options so you can have a bigger workspace. 
Metals and Mirrors Are Over Dramatic
Using mirror tiles is one of the striking effects you can get by taking the tile to the ceiling. Similarly, mirrored tiles will work in other backsplash designs as well. 
If you have under-cabinet lighting, position them to Illuminate your backsplash. It will give your kitchen a dramatic look. 
On the flip side, if the mirrored tile is a little too much for you, metallic tile will tone the same effect down a bit. It is a trend in kitchen remodeling projects that want an industrial feel because of the different textures and tones you get by using the same ceramic tiles. 
You can also mix and match your tile. Try going for an understated look with gray tiles, then accent your kitchen backsplash with a metallic finish. 
Not Choosing Patterns
Choosing boring patterns is among the top kitchen backsplash mistakes you can make. What may be a more monumental statement than the use of patterns in your kitchen's interior design? Some of the considerable kitchen backsplash ideas are bold and statement-worthy. 
The three most popular backsplash patterns right now are herringbone, sunburst, and chevron. Well, these patterns aren't for everyone. If you want to experiment, try researching more about it. However, if you decide on them, they are readily available with kitchen remodeling companies near you.
Not Following Trends
Kitchen backsplash trends are always changing. After all, that's what makes them trends, but just because it's popular now doesn't mean you will love it in a year or more. 
So, don't be afraid to make your move and stick to some classics when picking out your new backsplash design for your kitchen. It can be a game-changer as the choice of backsplash will have a massive impact on your overall kitchen remodel.