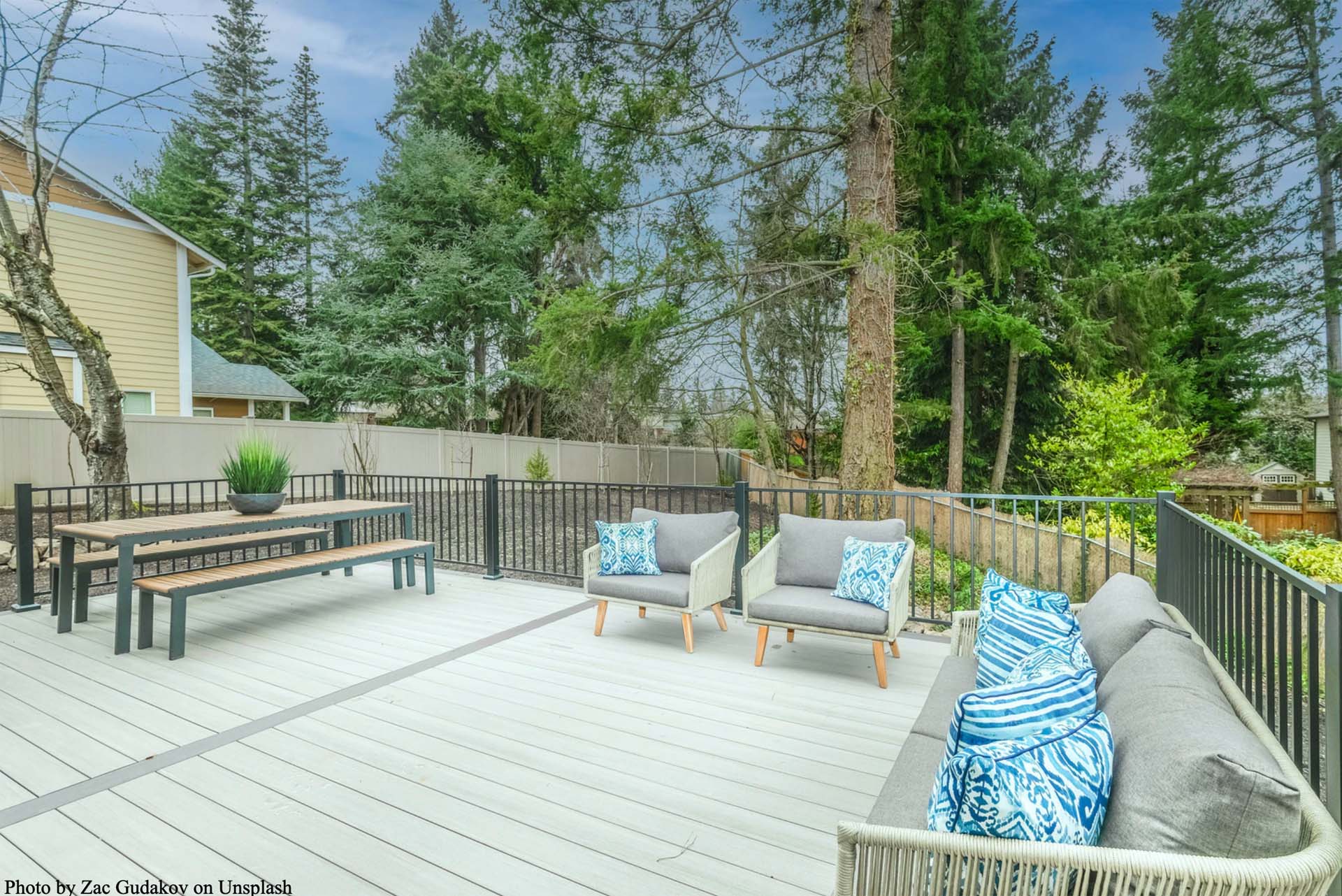 Home Addition Pros and Cons to Consider Before Remodeling
If you own a home and have a growing family, the chances are that you have contemplated the common homeowner question on whether or not you should renovate the outdoors to increase the value or sell your home.
It is an age-old question that takes a lot of thought and consideration before arriving at a decision. Here are some home addition pros and cons that you should seriously weigh before making a final decision.
Home Addition Pros
You Don't Have to Move
If you love your current neighborhood and don't want to go through the hassle of moving your family and all your belongings, a home addition could be an excellent solution.
This is especially true if you have kids and don't want to uproot them from their current school unless you are able to find another home in the same school district.
Add Space
Instead of depending on what is available in the market, you can tailor the addition to your needs and tastes that will adequately match your lifestyle. Having a home addition is one of the top updates you can make in your home.
Further, you have the freedom to build the right amount of additional living space you require. Similarly, you can customize the home addition design as long as your property size and city by-laws permit.
House Additions Are All Your Creation
You may have an old house created by a builder and subsequently changed over the years by other homeowners. So, when you are installing new floors, painting the walls, or remodeling a kitchen, you are only adding your individual touch to this pastiche.
Nevertheless, home addition is a space that you can rightfully claim as your own creation. Out of all the home addition pros and cons, this is perhaps the best one.
Admittedly, building a home addition is like designing a whole new house but without the expense of an entirely new house.
Few remodeling projects are as exciting and creatively satisfying as working with the blank slate that home-addition affords you.
Control Over Costs
Interestingly, depending on the scope of your home addition project, you can complete your addition in stages to make sure the project complies with your budget.
For example, you might choose to build the home addition and move your family into it while holding off on finishing up smaller but expensive components of the projects, such as molding the crown or trim work.
Once you have enough budget to support this extra work, you can then continue. Further, you might even want to pitch in with your own elbow grease to cut down on the costs.
Great Cost to Value Ratio
According to experts, at least 65% of the cost of a mid-range two-story addition may be recovered at the time of sale. Notwithstanding, the keyphrase, "maybe recovered" means that there is a way to predict the real estate market years in advance.
Typically, it is cheaper to build an addition than to buy a new home that equals the space of your existing house beside an addition. At the very least, the closing costs entailed with selling your old house and purchasing the new house would push this option beyond the top.
Home Addition Cons
It is Disruptive
You and your family could be living through a lot of dust and noise. One of the biggest home addition pros and cons is living with the disturbances for weeks or even months if you decide to stay in the house during the construction.
Depending on exactly what the project involves, you might be stuck having to do without certain important home components. For example, if the addition involves extending the kitchen, you might have to live without that crucial space for a while. 
Although your other option would be to relocate temporarily while the work is being done, this further comes its own set of outcomes. In case you stay in a hotel or other similar accommodations, this could end up costing you a fortune when it is all said and done. 
In case you choose to stay with friends or family, you might be saving money, but you will also have to put up with living in someone else's house in the meantime. Unfortunately, this can get pretty frustrating and burdensome as time goes by, both for you and the family who graciously put you up. 
Home Addition Can Be More Expensive Than Moving
Moving comes with the costs of real estate brokerage commissions and fees, moving company costs, lawyer fees, land transfer taxes, and some other closing costs, which can surely add up.
In fact, these expenses could be cheaper compared to a home addition. If you don't plan properly, the addition could cost you more than you expected. The last thing you want is to make last-minute change orders to the design while it is under construction, as contractors will charge you a great deal for these. 
Besides covering the costs of labor and material, you will also be responsible for paying for permits, and site inspection fees from the city will can all add up.
Higher Resale Price Are Not Guaranteed
Since peripheral costs increase, you may still lose money when you choose to sell after remodeling your home. More space in the addition means higher heating and cooling costs, more windows to wash and drains to clean, increased property taxes, and more space to clean. 
Even though additions offer the potential for a higher cost to value ratio than other remodeling projects, you may still not recover the complete cost of the addition when you sell.
It is a gamble that many homeowners make. Finally, building an addition knowing that you will sell the house within a year or two usually means losing money unless you are in a scorching real estate market.