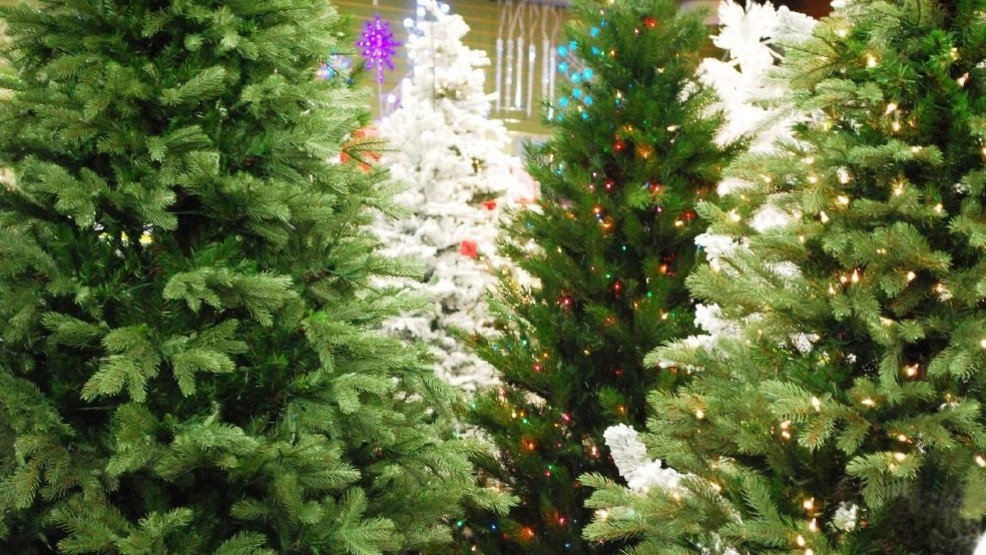 How to Recycle Christmas Trees in the DMV Region
This year, Christmas lacked its widely-hoped-for white blanket on the streets but our D.C., Maryland and Virginia homes were still adorable with all the festive decorations. And if you collected all the presents at their feet, it is now time to recycle those lovely Christmas trees.
In Greater Washington, authorities offer residents, who wish to do so sooner than later, plenty of options to choose from. No matter where they live in the region, however, they should first remove all ornaments (lights, nails, stands, tinsel, garland etc.) from their greenery and not place them in plastic bags.
D.C.'s Department of Public Works (DPW) asks residents of apartments and condominiums with fewer than four units to call 311 to schedule their collection till January 10th. Households at larger buildings, however, should arrange recycling with property owners and managers. Regardless, all residents can also bring their trees to the following four locations for free-of-charge recycling service.
–Benning Road Transfer Station at 3200 Benning Road, NE.
–Fort Totten Transfer Station at 4900 Bates Road, NE.
–South Capitol Street Graffiti Shop at 2700 South Capitol Street, SE.
–Bryant Street Sweep Shop at 201 Bryant Street, NW.
Virginia
Arlington residents can simply place their trees at curbs no later than 6:00 a.m. on their regular trash collection day till January 10th. They can also drop them off at Earth Products Yard in Shirlington after scheduling their visit by calling 703-228-5000.
In Fairfax County, licensed entities will do the collection of Christmas trees of less than eight feet during the first two weeks of January. Residents can also opt for a drop off at the I-66 Transfer Station and I-95 Landfill Complex. There is a $7 fee at both locations and visitors will also need a proof residency to have their trees processed.
–In Prince William County, authorities have designated four locations for drop-offs:
–The Prince William County Landfill at 14811 Dumfries Road in Manassas.
–The Balls Ford Road Compost Facility at 13000 Balls Ford Road in Manassas.
–Leesylvania State Park at 2001 Daniel K. Ludwig Drive in Woodbridge.
–Northern Virginia Electric Cooperative at 5399 Wellington Branch Road in Gainesville.
–And similarly in Loudoun County, residents are asked to bring their Christmas trees to the following locations themselves:
–Leesburg-Loudoun County Landfill Recycling Dropoff Center at 21101 Evergreen Mills Road-Leesburg.
–Purcellville-Franklin Park at 17501 Franklin Park Dr. Purcellville.
–South Riding-Town Hall at 43055 Center Street, South Riding.
–Lovettsville-Game Protective Association at 16 South Berlin Pike, Lovettsville.
–Sterling-Claude Moore Park at 46150 Loudoun Park Lane, Sterling.
Maryland 
In Prince George's County, there will be special curbside pickup for Christmas trees during regular yard trim collection day. Drop-offs are possible at the Brown Station Road Public Container Pad and Recycling Center or the Missouri Avenue Solid Waste Acceptance and Recycling Center.
In Montgomery County, residents can recycle their Christmas trees by taking advantage of year-round yard trim collection, too, by placing them at the curb before 7:00 a.m. on their regular day.
In Frederick County, residents are referred to municipalities and homeowners associations to recycle their Christmas trees. Or they can simply take the matter into their own hands and visit the following locations after cleaning their trees of all its decorations:
–Reichs Ford Road Yard Waste Recycling Site at 9031 Reichs Ford Road in Frederick.
–Ballenger Creek Park at 5420 Ballenger Creek Pike in Frederick.
–Kemptown Park at 3456B Kemptown Church Road in Monrovia.
–Middletown Park Recycling Center at 7628 Coblentz Road in Middletown.
–Point of Rocks Ruritan Club at 1637 Ballenger Creek Pike in Point of Rocks.
–Eyler Road Park at 30 Eyler Road in Thurmont.
In Howard County, recycling will rely on personal drop-offs. The designated locations are:
–Kendall Hardware at 12260 Route 108 in Clarksville.
–Cedar Lane Park at 5081 Cedar Lane in Columbia.
–Rockburn Park at 5400 Landing Road in Elkridge.
–Schooley Mill Park at 12975 Hall Shop Road in Highland.
–Alpha Ridge Landfill Wood Waste Area at 2350 Marriottsville Road in Marriottsville.
–Savage Park at 8400 Fair Street in Savage.
–Western Regional Park at 14800 Carrs Mill Road in Woodbine.
–And finally in Charles County, the drop-off locations are:
–Breeze Farm Recycling Center at 15950 Cobb Island Road in Cobb Island.
–Calvary Gospel Church at Route 228, 11150 Berry Road in Waldorf.
–Charles County Courthouse at Talbot Street in La Plata.
–Charles County Landfill Recycling Center at 12305 Billingsley Road in Waldorf.
–Gilbert Run Park Recycling Center at 13140 Charles Street in Charlotte Hall.
–Pinefield Park on Pinewood Drive in Waldorf.
–Piney Church Yard Waste Facility on Piney Church Road in Waldorf.
–Pisgah Recycling Center at 6645 Mason Springs Road in La Plata.
–Route 5 Park N' Ride on Mattawoman-Beantown Road in Waldorf.