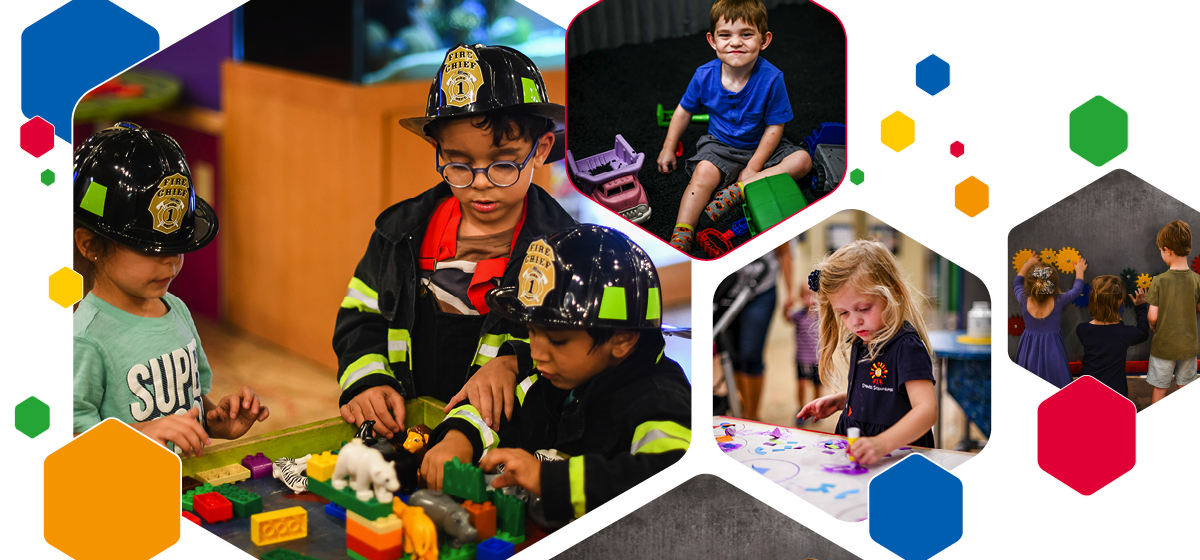 Children's Museum Plans Special Event on New Year's Eve
Don't you think children are a bit left out from all the fun New Year's Eve offers each year?  What is generally an adult-only celebration unlike Christmas often compels the little ones to play by themselves while we rejoice at the opening of a whole new year in our lives. The Woodlands Children's Museum in the Houston area has set out to change that with a special event.
The non-profit organization's High Noon Countdown will transform this particular day of the year into an unforgettable experience for the cuties. During three separate sessions on December 31st, the museum will engage its little visitors with dozens of entertainers. At its 4775 W. Panther Creek Drive, Suite 280 location in The Woodlands, Texas, it will feature a live performance by Tom's Fun Band and a juggling act by Claude Sims. All the fun tools and games imaginable at a children's party — bubble wrap dancing, clappers, face paint, lanterns and popping streamers — will add extra joy to the day. The little ones will also get to blow their noisemakers during the actual countdowns.
The sessions are 9:30-11:00 a.m., 11:45 a.m. – 1:15 p.m. and 2:00 p.m. – 3:30 p.m. They will cost $5 for museum members and $10 for non-members.
For Executive Director Angela Colton, the program represents the museum's dedication "to create opportunities that educate, empower and excite" children throughout the year but they will need the parents' cooperation to succeed.
"Most people associate New Year's Eve with grown-up celebrations, but this is an important holiday for children, too. It helps them navigate a time of transition. We invite families to share this special holiday together and enjoy all that it has to offer," she said.
Lifelong Sense of Wonder & Discovery through Play
Specifically designed for visitors at and under the age of seven, The Woodlands Children's Museum features various interactive stations where children can freely play and interact with each other.
At the core of its philosophy lies the importance of play. It says rather than being just fun, play helps children achieve success in later stages of their lives, fostering early childhood development by improving both physical and mental skills.
The museum also promotes equality for everyone irrespective of race, age, gender, physical ability, sexual orientation, family structure, citizenship or social economic background. With this approach, it provides children a nurturing play & learn environment where differences are rather cherished.
Over 40% of the organization's operating revenue comes from donations, which help keep admission and membership costs at affordable levels as well as maintain and develop exhibits and underwrite school field trips and community outreach.