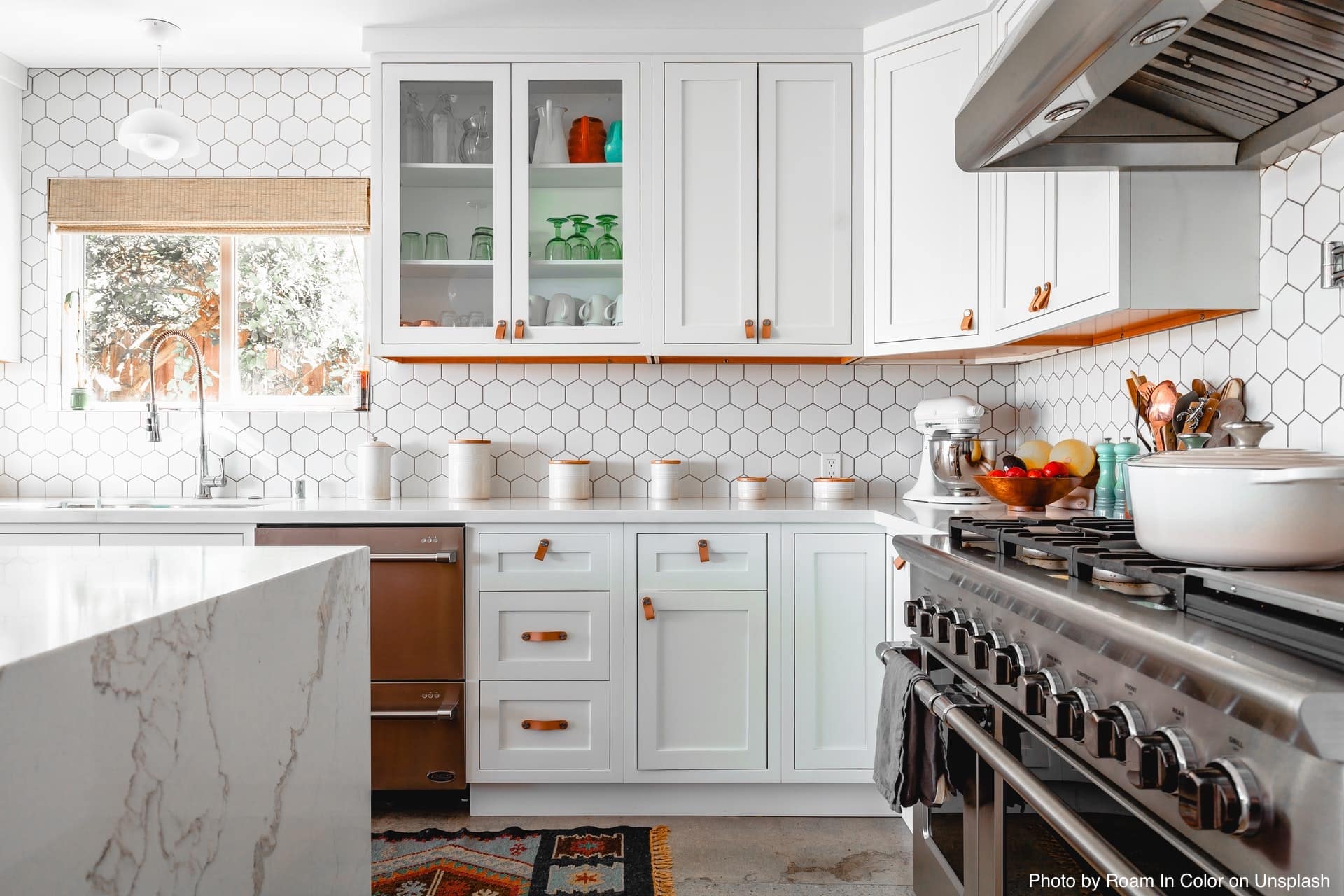 Best Kitchen Layouts That Work Well in Any Kitchen
Everyone has different requirements and preferences for their kitchen. So how do you decide between the best kitchen layouts for your home? You must consider several factors when building yourself a new kitchen or remodeling your old one. 
The needs of the cook, whether you want a dining space within or outside the kitchen, or whether you want your kitchen to be a hangout spot for people, play an essential role in the development process of the kitchen.
From a traditional one-person kitchen to a multi-purpose room, there are many things one can do with their kitchens. 
Kitchen layouts are evolving with time, and designers have come up with many new things to accommodate all people's needs in the house. The current focus is on increasing space and adding comfort to make it welcoming and functional.
So here are some best kitchen layouts for your next kitchen remodeling project.
One-Wall Kitchen Layout
The one-wall kitchen layout design is the most basic design for one's kitchen. Originally known as the Pullman Kitchen, this layout is best suited in studio apartments and other houses that cannot afford to have an enormous kitchen. 
A one-wall kitchen layout is the ultimate space saver and perfect for narrow, long spaces. The one trick that the designers use in this kitchen is to stick to minimalism and make full use of the restricted space. 
Therefore, the kitchen has all cabinets, a refrigerator, the sink, drawers, stove, dishwasher, and all other appliances fitted on one long wall in the kitchen.
A one-wall kitchen is straightforward to design as well as install. It is also very budget-friendly as it does not use up a lot of space and requires fewer cabinets. The linear design of this kitchen is also foot traffic-friendly. 
The only drawback of this layout is that you get a limited countertop space. However, you can choose to install a kitchen island to maximize the space.
Galley Kitchen Layout
A galley kitchen is a lean layout for a small house or a studio apartment. The layouts are perfect for one cook kitchens. Galley kitchens are also known as a walk-through kitchen since they are corridor styled. They are tight and narrow, and you can generally find them in small family residences and condominiums.
Galley Kitchen layouts are simply two walls or two countertops opposite each other, with a walkway between both imitating a corridor. Galley kitchens may have two countertops placed parallel to each other, or one wall may have a countertop, and the other may have cabinets.
 A corridor style layout is very functional since everything is within reach, and one can make the best use of all the space one has. 
The homeowner does not even need an island due to the close spacing of both countertops. However, it may be difficult for one to add any dining area with such a kitchen layout. These kitchens do not take a lot of space in the house, leaving you with sufficient room for other activities!
Horseshoe/ U-shaped Kitchen Layout
The horseshoe, also known as the U-shaped kitchen layout, is a kitchen spread out onto three walls. These three walls consist of base cabinets and appliances, and the fourth wall of the kitchen is left open as an entrance. To implement this, the layout must necessarily have three walls to fix the cabinets and the countertops.
This layout allows more foot traffic in the kitchen and the placement of a kitchen island. If the kitchen's square feet are large enough, you can even put a dining table in the kitchen center. 
The most significant advantage of this kitchen layout is that there is an incredible amount of space compared to other layout designs. It is more functional and provides more services such as upper wall cabinets than all other layouts. 
This design is best suited for big apartments or houses. You can also have more than one person working within the kitchen simultaneously, making the kitchen very efficient and worth the cost.
L-Shaped Kitchen Layout
An L-shaped kitchen is the classic kitchen design that is best suited for small and medium-sized kitchens. It is a smart design that is very versatile and has been going on for decades now. An L-shaped kitchen layout is a perpendicular kitchen with two adjoining walls, forming the letter "L." 
The kitchen's two directions can extend as much as you want, one side generally shorter than the other.
Keeping both sides less than 12-15 feet will help the homeowner use the kitchen space efficiently. This layout is very compact and cost-effective and takes the best advantage of the kitchen triangle. This design also helps open up the floor space to add an extra kitchen island or a dining table within the kitchen. 
However, due to the layout extension, you may not be able to utilize corner cabinets since they are difficult to access. Therefore, if you wish to go for this layout, make sure you keep both sides of the kitchen within reach.
Peninsula Kitchen Layout
Another one of the best kitchen layouts is a Peninsula Layout. A peninsula kitchen is a kitchen with a connected island converting an L-shaped kitchen into a Horseshoe kitchen. If you have a horseshoe-shaped kitchen, adding an island may give it a G-shape design. 
These islands are called peninsulas since they stand individually yet connected to the other parts of the kitchen.
These peninsula kitchen layouts work well for medium-sized homes and give a very compact look to the kitchens. It helps separate the kitchen from the other parts of the house, and the island makes the kitchen multi-functional.
It also provides adequate storage space and the wall cabinets on the other sides of the kitchen. These designs work best for a kitchen that does not have extra space for an individual and a free-flowing kitchen island.